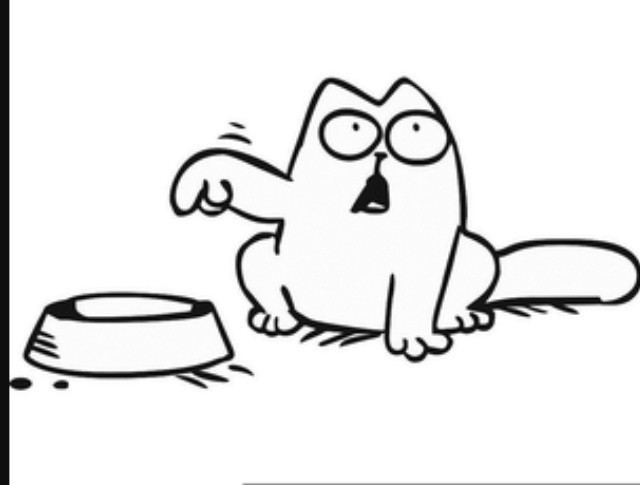 8-1-21 Rescue in need of cat food
🙀 DESPERATE NEED OF KITTY FOOD DONATIONS🙀
With the number of cats and kittens we have, we have quickly depleted our supply of cat and kitten food donations. High in demand right now are: Kmr for bottle kittens, Canned kitten food, Dry kitten food, Canned adult food (chunky and pate). These are the items that we have run out of and are desperately needing right now. So if you could help with just even one item, that works be greatly appreciated by all the hungry kitties in care. He is the link to our Amazon wish lists if you would like to order from there.https://www.amazon.com/hz/wishlist/ls/2QDTNIO0O7BPQ/... https://www.amazon.com/hz/wishlist/ls/3VF35MHDKLQAW/.Beauty & Beasts Rescue 136 S Pattie in Wichita, 67211
The Dollar Club paypal: thedollarclub@yahoo.com (for cats)
TDC mailing address: P.O. Box 116 Hereford Pa 18056 (for cats)
8-5-21 Rockette - cat being abused on the street
New Pawsibilities of NJ is asking for donations.
Today I got a call from our very good friends at Kolony Kats …. Rockette needed help and fast …she was found laying on the curb victim of cruel and unimaginable human injuries. This poor young girl was either beat or kicked so bad she sustained a broken jaw (confirmed ) and a possible broken pelvis or hind legs ….. we will be taking her to our vets first thing for evaluation and care ….. she is comfortable in fostercare with pain meds on board ….but we will need your help! She is going to need extensive medical care and surgery ….. any amount helps no amount is too small New Pawsibilities of NJ PO box 3 Marlton NJ 08053 Please note for rockette on any donation Thank you so much
Vet: Garden state animal hospital (856) 662-4407 under Rockette
The Dollar Club paypal: thedollarclub@yahoo.com (for Rockette)
TDC mailing address: P.O. Box 116 Hereford Pa 18056 (for Rockette)
8-5-21 Aswad - kitty with pancreatits
My name is Saima. Im in a very critical and emergency situation with my cat. I am from Pembroke Pines. I was wondering if you would be able to help me out because im literally helpless right now, unable to do anything. My cat fell extremely ill yesterday. He stopped eating and drinking for two days now. He threw up then after a nap he was no longer able to open his eyes. His eyes are really red and watery. I tried giving him his favorite food, tuna, and as soon as he sniffed it he threw up yellow liquid. He also has been having diarrhea. Since this morning he had diarrhea three times. Whenever I pick him up he makes these gagging reflexes and noises. Each exam costs around a hundred and X-ray is over 200$. I'm only 17 and I have neither a drivers license nor a job so I'm desperate for help right now. My brother told me to contact you because he's in cat groups on Facebook. He told me you might be able to help out.
The Dollar Club We called in money to the vet along with another donor for kitty to be seen. He is very ill and it does not look good. After x-rays and blood work it turns out he is very dehydrated and has pancreatitis. The vet wants $1,500 to keep him overnight which we nor the owner can pay. So they are giving him meds and he will go home and hopefully can be helped. If not, we will end up needing a lot more help in donations!!!
Scarbrough Animal Hospital 954-749-9400 (for Aswad)
The Dollar Club paypal: thedollarclub@yahoo.com (for Aswad)
TDC mailing address: P.O. Box 116 Hereford Pa 18056 (for Aswad)
8-9-21 Cat colony in need of food
Hi! My wife and I own Can-Do Community Cat Care in Alexandria,
Louisiana and we care for 20 to 25 ferals and semi-ferals every
day and with onlyone income it can be hard financially. If anyone
can send us cat food we'd be very grateful. Please check out
the photos below of some that we care for. Thank you.
I will also list the brands we use.
The Dollar Club paypal: thedollarclub@yahoo.com (for lacolony)
TDC mailing address: P.O. Box 116 Hereford Pa 18056 (for lacolony)
8-9-21 More cats need food
Hello, hope you are well. I did TNR for a local woman this year, and she is struggling to feed the cats. I had friends sign up to send 2 large bags of dry every month this year, but any extra help is appreciated. Large bags of any brand. There are 15 outdoor, i TNR'd all of them, one was friendly enough for rescue. Owner is very ill, behind on property taxes, struggling.
The Dollar Club paypal: thedollarclub@yahoo.com (for colony21)
TDC mailing address: P.O. Box 116 Hereford Pa 18056 (for colony21)
8-12-21 Dog needs vetting so he can be rescued
I got a message from someone who is trying to rescue a dog that is going to be PTS unless someone can adopt him. But he needs to be vetted before he can bring him home. TDC agreed to vet him so his life can be saved
The Dollar Club paypal: thedollarclub@yahoo.com (for beagle)
TDC mailing address: P.O. Box 116 Hereford Pa 18056 (for beagle)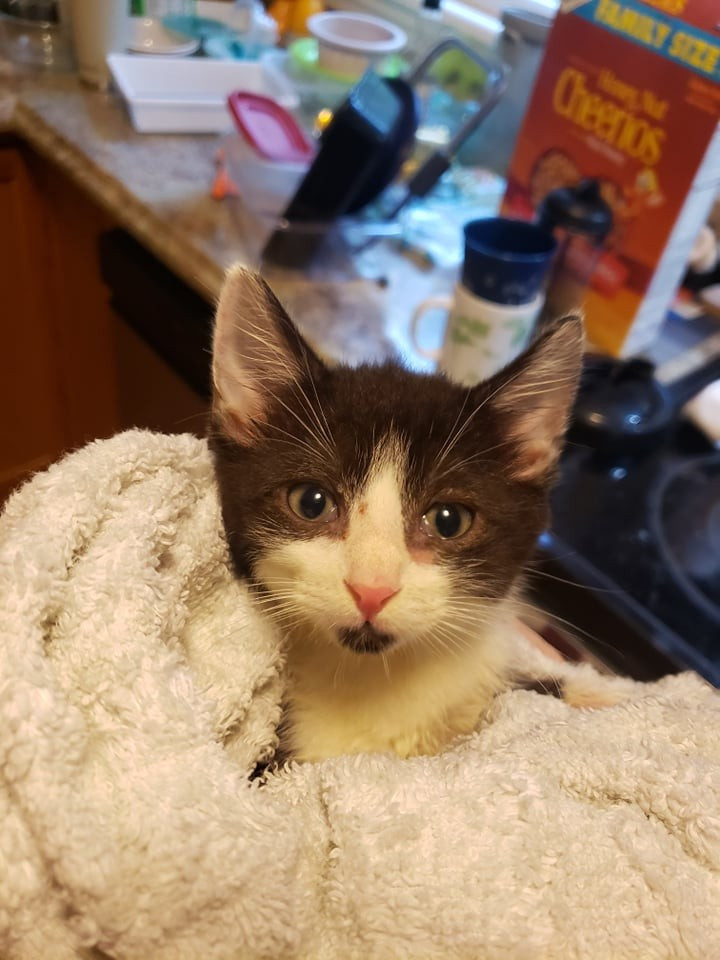 8-12-21 Max & Pip - sepsis infection
6 week old Max was being treated for URI and soft tissue infection possibly d/t sepsis, and now he has a huge open wound on his arm that needs further treatment. Max and his sibling, Pip, need to get back to the vet. Their wounds are healing but they both still have a swollen joint, Max's wrist and Pip's ankle. Now his sibling's wound reopened and they both need more treatment. We are operating in the negative already trying to finish up 2 TNR properties. If I can't get some funding soon we will have to shut down.
Animal Clinic of Buena, 856-213-6340 (Under Woodland Whiskers)
The Dollar Club paypal: thedollarclub@yahoo.com (for Max & Pip)
TDC mailing address: P.O. Box 116 Hereford Pa 18056 (for Max & Pip)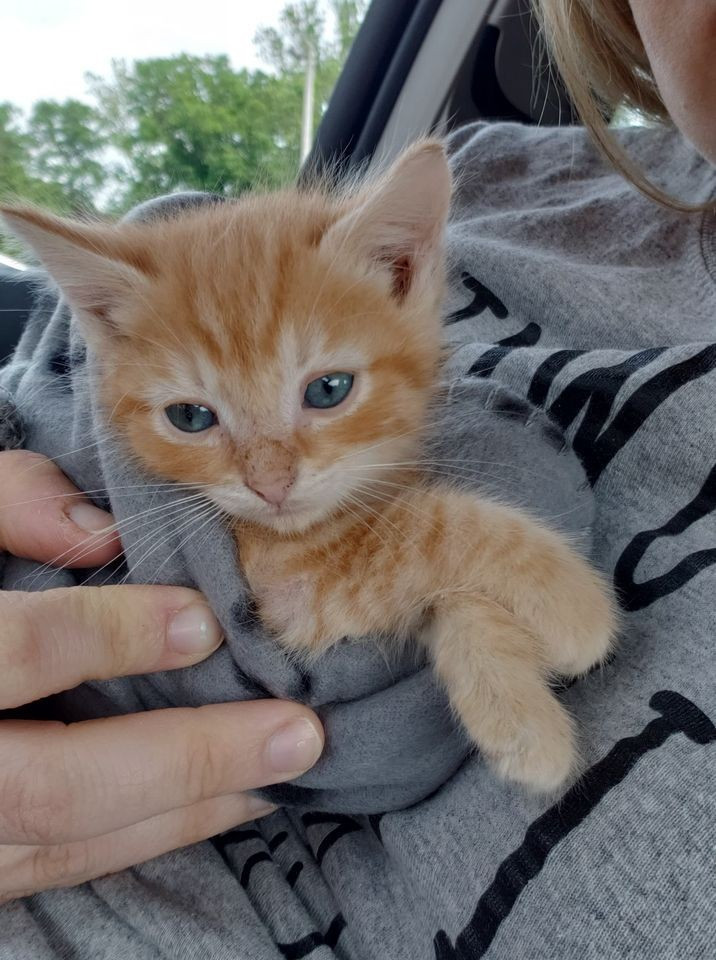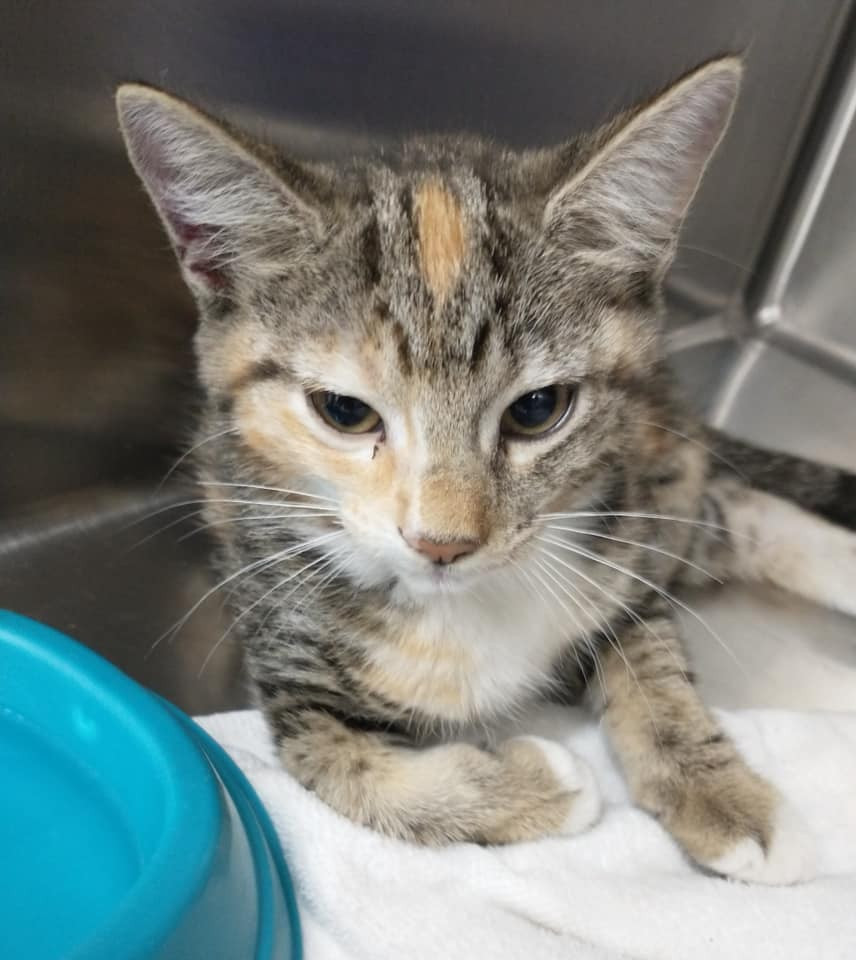 8-13-21 Bethany - hit by car
Pats Rescue Cats: Updated picture of Bethany at the Vet clinic tonight. She is having a hard time. Please help me to save this sweet girl ❤️ This sweet girl came to my rescue very late this afternoon. I received a message from the kill shelter that someone brought her in. She had been hit by a car. She is at my Vet clinic now. She already had X-rays and pain meds. Both her back legs are broken. The right one can be splinted but the left one will need extensive surgery to repair. She will be looked at again in the morning to see if she is strong enough for surgery. This is just a nightmare. These kittens are running around because their Momma was not spayed. I am trying my best to save this little girl. I have named her Bethany and I have to believe she is a fighter. I need help to save her.

Vet: Summerville Animal Hospital 334-297-1995 (under Pat Swift)
The Dollar Club paypal: thedollarclub@yahoo.com (for Bethany)
TDC mailing address: P.O. Box 116 Hereford Pa 18056 (for Bethany)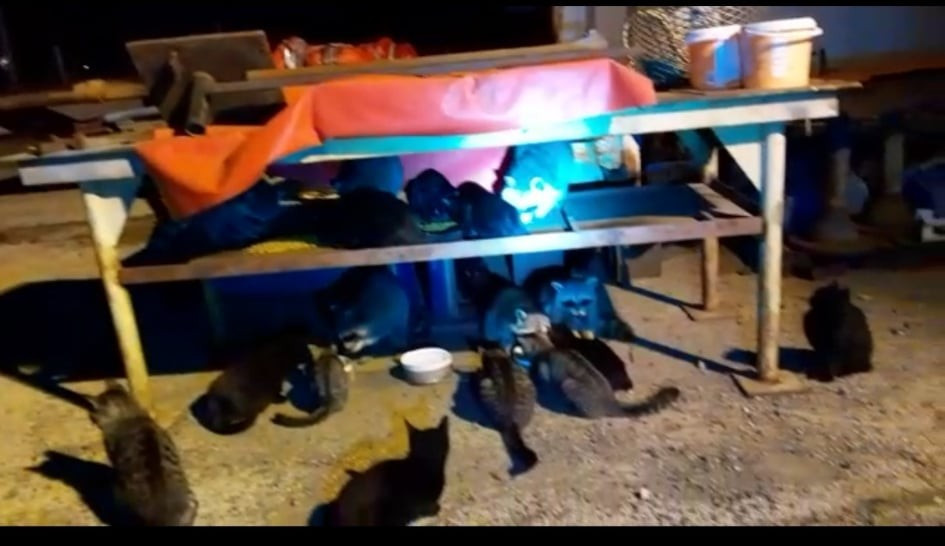 8-14-21 Philadelphia cat colony
Hi wanted to see if can post to help with food donations, of a managed colony of
60 plus kittens , I send food for my dad every 8 or so days 80 pounds ,ally rescues are seniors older and sick so I'm buried in vet bills so haven't been able to send,my dad need to get his car fix and needs to save so I'm tryin cat are tnr, its a government facility took me 9 yrs to get permission to get then and 2 rescues helped fund and trap my dad keeps trapping new unaltered ones that shows up. My dad is old school he feeds them around 5am and used flash light and scared some he feeds in 3 stations 30 min apart . We were allowed to tnr but only if it's kept anonymous
The Dollar Club paypal: thedollarclub@yahoo.com (for Philly colony)
TDC mailing address: P.O. Box 116 Hereford Pa 18056 (for Philly colony)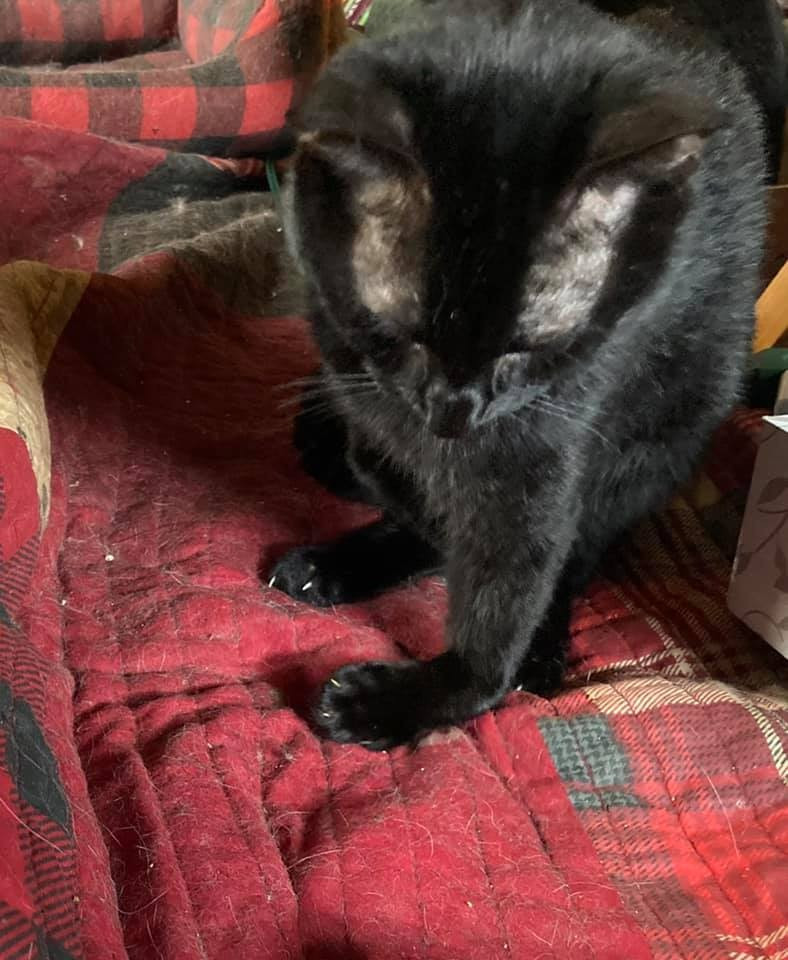 8-16-21 Cat hoarder house
Sarama Animal Rescue is asking for donations. We have an urgent situation and desperately need everyone's help. These cats have very limited time. Yesterday we visited a home with 20-40 cats living in deplorable conditions. The homeowner told us the bank has foreclosed on the house and is taking possession August 31. These cats need placement ASAP. We were only able to take ONE kitten yesterday (little all black cat in first photo named Cosmo) because that is all we had space for. We are foster based and don't have a location to even bring these cats to triage them. We have reached out to many larger organizations in the area for help but either we haven't heard back or they can't help. We get it. All rescues and shelters are overwhelmed 😢 We are putting this plea on social media to see if we get any leads. Please read below and see if you or someone you know can help. 1) Fosters. Sarama has committed to taking in at least two more of these cats. One named Eddie, has deformed front legs (last photo) but gets around just fine. The other is a kitten. If we have committed fosters we can save even more. 2) Funding. Donations for vet care are desperately needed. The cats are living in unsanitary conditions and are coming out with a slew of health issues that need to be treated. 3) Rescues. We need partner rescues willing to take just one of these cats. We realize everyone is full. It if you have room to help just one, it would be amazing. There are a few kittens, some Siamese cats with pretty blue eyes and a long hair cat. Most of these cats are very shy and will need to be worked with. Also the cats we have pulled so far have had ring worm. If you're still reading, thank you. 4) Holding space to triage the cats. If you have an empty ware house , garage , store front or any space that can be climate controlled you can lend us or rent to us for a reasonable price for two months so we can get the cars to safety and triage them that would be amazing. We are looking for space in Camden County NJ or surrounding areas. These cats have been living in hell, many of them for years. Many have upper respiratory issues. One looks like she is blind. One has deformed legs. They are suffering with conditions that can be treated and managed. They are deserving of care , compassion and respect. They deserve their lives. Please reach out to us at SaramaRescue@gmail.com if you can help us in any of the above ways. Please share far and wide so these cats can get the help they need❤️
Vet: House Paws (856) 234-5230 The account is Sarama Animal Rescue
The Dollar Club paypal: thedollarclub@yahoo.com (for Sarama)
TDC mailing address: P.O. Box 116 Hereford Pa 18056 (for Sarama)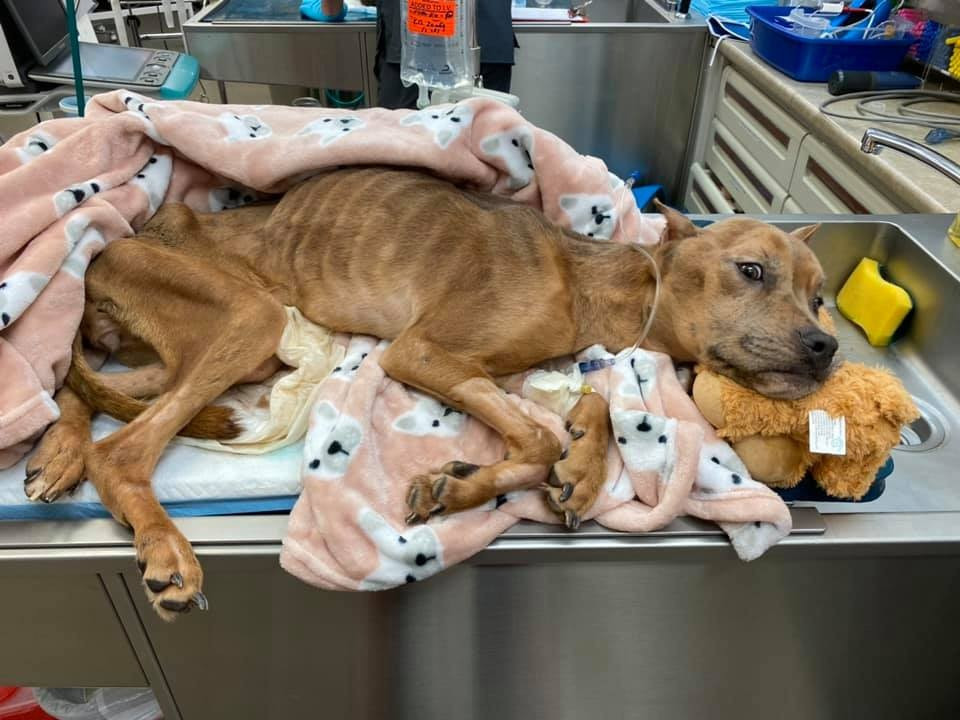 8-17-21 Khaleesi - starved dog
Mutty Paws Rescue is asking for donations. This dog was found in a field barelyalive
❗️UPDATE❗️ Khaleesi has rapidly declined and we made the decision as a team to move her to Veterinary Emergency Group where she will remain in more of an ICU style setting with constant vital signs and all of the necessary life saving equipment on hand. Khaleesi's status was stable for us initially and was in great hands with our medical team but took a turn for the worse yesterday when she became so weak she could not even stand or pick her head up. Upon admission to the ER vets last night: •Her PCV* was 15% (normal is 35-55%) She received a transfusion, will recheck labs to see if it maintains in a few hours •Second transfusion is planned later today if no improvement •X-rays of abdomen which reveal fluid leak (from the low albumin levels) •Albumin level was 1.4 and to be stable needs to be at least at 2 •X-ray of chest which shows possible aspirate pneumonia or hemorrhage- her respiratory status is being monitored •Her fecal showed melena which indicates blood in the upper GI tract. They are running more tests to determine cause *PCV indicates the packed cell volume or in other terms the hematocrit or the amount of red blood cells We will post updates as we get them, but she needs all the prayers at this time. We need our village to please share her story and help us help her. The 24hr estimate for this level of care was estimated at $3088, and her original hospitalization at our primary vets was $4562 for the initial 5 days (invoices posted), we need your help🙏🏼
Her case is still being investigated, if you have any tips or information on who did this to her or saw anything please send us a message, she was found on Eisenhower Blvd in Lehigh Acres, FL.


Vet: Lantana atlantis animal hospital (561) 439-0694‬ for Khaleesi under Mutty paws rescue.
The Dollar Club paypal: thedollarclub@yahoo.com (for Khaleesi)
TDC mailing address: P.O. Box 116 Hereford Pa 18056 (for Khaleesi)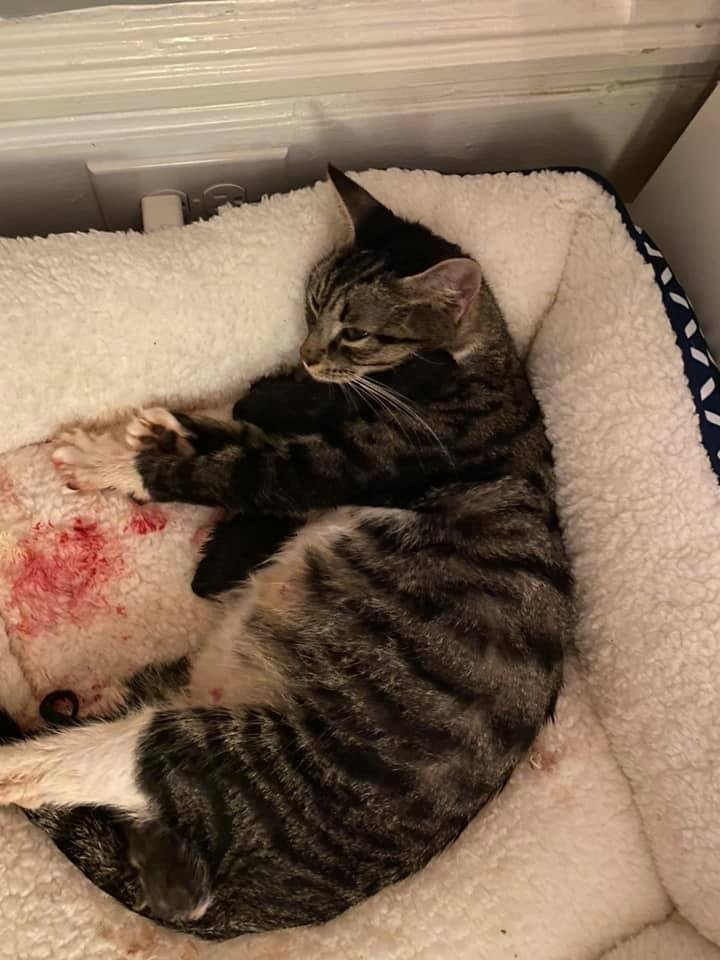 8-17-21 Claire - from hoarder case
Yellow Brick Road Rescue NJ, Inc. is asking for donations.
‼️URGENT DONATIONS NEEDED FOR MOMMA CLAIRE FROM THE HOARDING HOUSE‼️
The pregnant mom from the hoarding house (now named claire) gave birth over the weekend. Yesterday her foster noticed she was bleeding and leaking puss, stopped eating and would fall over when she walks. She is CURRENTLY IN SEPTIC SHOCK AND IS HOSPITALIZED. Her 6 babies are currently being bottle fed. Please pray for Claire so she can be reunited with her babies, she loves them so much! This is going to be a very EXPENSIVE bill- all of the donations we have received so far are going to other cats from the hoarding house so we really need help with this bill. If it wasn't for us she would have died in that house! And her babies as well. No amount is too small- please consider donating. The high end of the bill is over $5k.
Vet: Animal Referral & Er: 973-226-3282 (for Claire under Yellow Brick Road Rescue)
The Dollar Club paypal: thedollarclub@yahoo.com (for Claire)
TDC mailing address: P.O. Box 116 Hereford Pa 18056 (for Claire)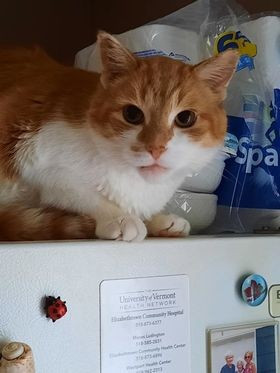 8-17-21 Scooter - very ill cat

Scooter is only 8 years old & he still has a lot of "Scooting" left to due. However this Sunday night Scooter had to be rushed to the Emergency Veterinarian Hospital. He collapsed in pain with labored breathing and was very pale. After running many diagnostic tests for Scooter which included a blood work & a Ultrasound it was found he had cysts on his kidneys that had ruptured. They have caused a severe infection and anemia. They can save Scooter's life but not without help from you! Scooter will need constant continuous care @ the hospital which will include I.V.
Fluids,IV Antibiotics & a Blood Transfusion. Scooters owner maintains a small feral cat colony & has helped many people in the community pay their own Veterinarian bills when emergencies have arisen. She has had two back to back emergencies just recently with her own cats as well as helping two other people with theirs so her funds are gone. I am humbly and with great humility asking that you help this kind, generous woman continue to care for her much loved Fur Baby Scooter!! Please help Scooter continue with the care he needs so he can go home!! Thank you!
Vet: Burlington Emergency And Veterinary Specialist Under Cheryl Koch Cats name is Scooter 802-863-2387
The Dollar Club paypal: thedollarclub@yahoo.com (for Scooter)
TDC mailing address: P.O. Box 116 Hereford Pa 18056 (for Scooter)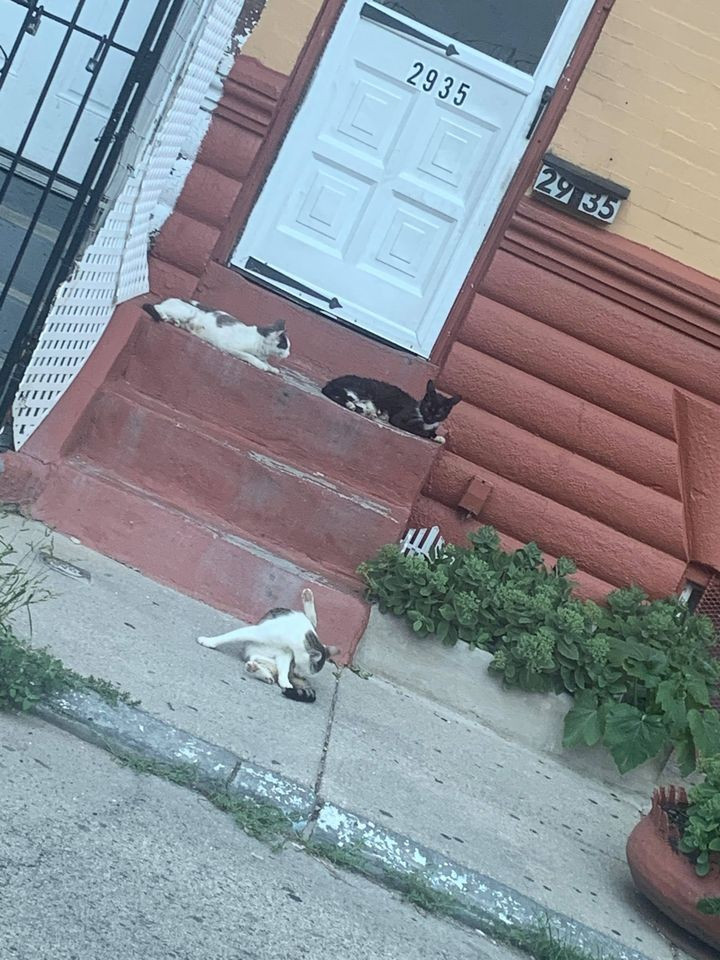 8-17-21 Cat colony needs help
I currently have a colony of 10-12 cats that I feed daily in North Philadelphia, Pennsylvania 19133.
I would love some food assistance for my cats as sometimes I run out of food and we are currently running low. I would love to learn more about the program and what I can do to receive food for my kitties. They have all been TNR'd.
The Dollar Club paypal: thedollarclub@yahoo.com (for colony)
TDC mailing address: P.O. Box 116 Hereford Pa 18056 (for colony)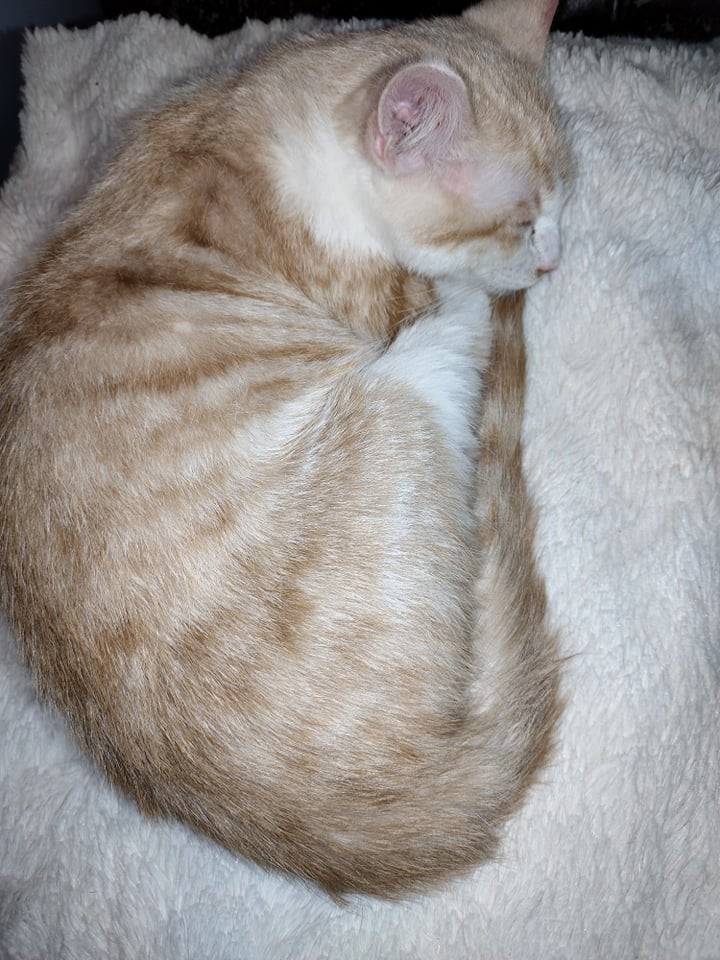 8-19-21 PeeWee - kitten with urinary blockage
URGENT EMERGENCY SURGERY NEEDED FOR PEEWEE TO SURVIVE URINARY BLOCK & HAVE A NORMAL LIFE!!💥 WE NEED DONATIONS FOR PEEWEE!!🙏🙏we need emergency surgery for Peewee a five-month-old munchkin kitten that was in a rescue of three that we took in when they were 2-5 days old. The other two kittens are doing amazing they've gotten through all their urinary problems but Pee-wee is still in rough shape. His penis keeps having scar tissue grow over the tip of it and cause urinary blocks. He's seen several vets and we were trying to wait for him to get to a weight of over 5 lbs but he needs the surgery to survive. I took him to the vet today where I put down a $150 deposit and he is on standby for surgery in the morning.
Angel Vet:(432)381-0470 *(under Angela Splawn for PeeWee)
The Dollar Club paypal: thedollarclub@yahoo.com (for Peewee)
TDC mailing address: P.O. Box 116 Hereford Pa 18056 (for PeeWee)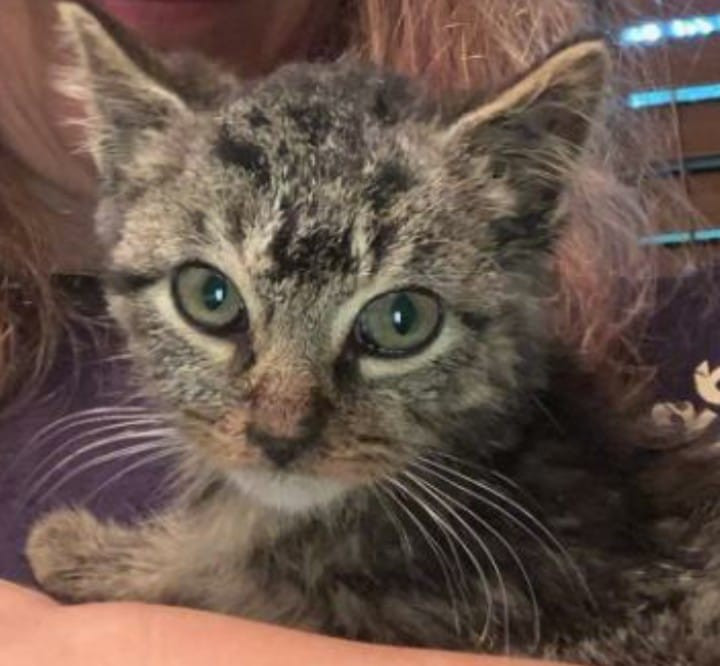 8-19-21 Freya - kitten with brain trauma from fall

‼️‼️‼️prayers needed ‼️‼️‼️
UPDATE: Freya us believed to be suffering from head trauma from her fall. Her only chance if survival is to stay in the hospital in an oxygen tank, with a warmer, and receive a drug called Manitol which will reduce the swelling in her brain. This baby was found and brought to me today, she is thought to have fallen about 4ft onto a concrete patio. She seemed to be fine earlier today, was eating and happy when I left for work, came home to find her passed out in the litter box with stool occluding her nose and mouth, and she was struggling to breathe. She really needs your prayers, she is struggling to survive. She was named by my friend who found her...her name is Freya
She's just a baby 😭💔 Any help is appreciated, thank you so much.
Vet: Northeast Veterinary Referral Hospital 570 208-8877 (for Freya under Lisa Meeker)
The Dollar Club paypal: thedollarclub@yahoo.com (for Freya)
TDC mailing address: P.O. Box 116 Hereford Pa 18056 (for Freya)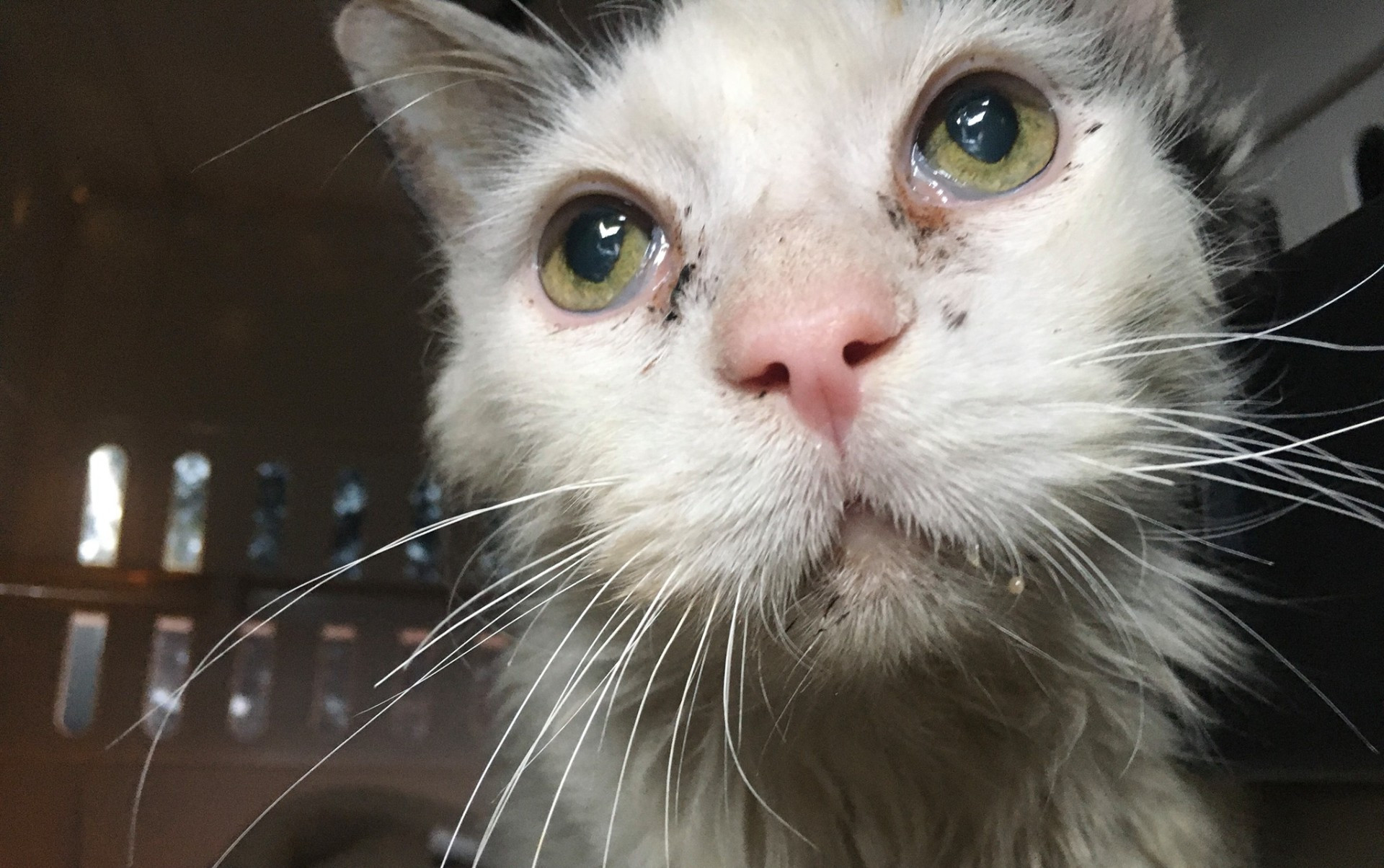 8-22-21 Old man Leslie - very sick cat
A month ago, a Good Samaritan found this sweet boy lying in the grass in a park and rushed him to the shelter. He severely emaciated and covered in fleas. He also has rotting teeth and tested positive for hyperthyroidism. At the shelter, he was afraid but he was eating voraciously and gained a little bit of much needed weight. However, this past week, he came down with a severe upper respiratory infection and stopped eating. On both 8/18 and 8/19 the attending vet noted "if not improving consider euthanasia." He was not improving and Ready For Rescue did not want to risk his life for one more day. The shelter is overflowing with cats, some that have been there for months, and these sweet beings are at risk now more than we have seen in years. I him up this morning and rushed him to ASC (Animal Specialty Center) in Yonkers. This senior boy has the sweetest face and most disheveled look. His coat and face are filthy, his mouth is filled with rotting teeth and possibly oral ulcers, and while he is clearly congested and doesn't feel well he went wild over a can of Fancy Feast.
This little guy is heart breaking. He leans in for head pets and cheek rubs and just wants someone to care for him and love him. But he's also afraid of quick movements, leading me to wonder if anyone ever hurt him. Minimally, he was severely neglected. He is not an outdoor feral cat. He is a kitty that someone dumped outside. How anyone could hurt this little old man is beyond me. An ER vet at ASC examined him and noted that he is very sick. She heard crackling in his chest and believes that he has either developed pneumonia or has heart failure. He was admitted to ICU and is undergoing chest x-rays, several different blood tests, IV fluids, antibiotics, ISO care, and possibly oxygen if needed. Thus far, the estimate for 24-48 hours is $2200-2700, with a rescue discount. Ready For Rescue had agreed to put a stop to pulling any animals until we got caught up with vet bills, and yet we just pulled (4) at-risk cats from NYC-ACC, including him. The shelter is in crises mode and we just couldn't say no. But this is where we once again need your help.
Vet: Animal Specialty Center under Ready For Rescue. (914) 457-4000
The Dollar Club paypal: thedollarclub@yahoo.com (for Leslie)
TDC mailing address: P.O. Box 116 Hereford Pa 18056 (for Leslie)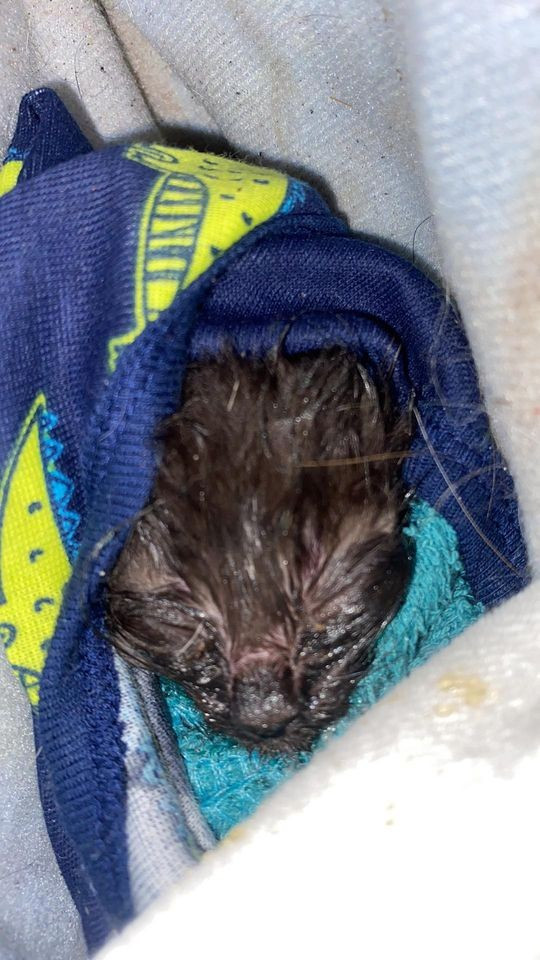 8-22-21 Nova - fading kitten syndrome
This is my little "Green Bean" She went from being a fairly healthy 8 week old kitten, to being a .3lb baby in need of so much help. the vet told me to give up. she gave me formula with a ridiculous instructions saying that this kitten can handle 5 tablespoons every 4 hours, while also on a nutricalorie gel. the vet was so negligent, this baby is a fighter. I'm begging for someone to help fund me to get her back to a different vet who will actually fight for her. the vet i took her to refused to do any testing, stool test, wouldn't even give her subq fluids. if theyre is anyone who can help that would be so awesome, she has been in fading kitten protocol since 8pm last night and is finally starting to lookup but she needs some fluids in her, if not i fear this was all for nothing. i can show proof that she has already been to the vet once, i can also show proof that i have used said money at vet, or if someone is willing i can have them call you so you can pay directly to the vet. i'm begging for a blessing for this little fighter, she's already defied all odds. pleaaase message me if you can help at all.
Vet: Animal ER & Critical Care of Lynchburg 484-846-1504 (for Nova)
The Dollar Club paypal: thedollarclub@yahoo.com (for Nova)
TDC mailing address: P.O. Box 116 Hereford Pa 18056 (for Nova)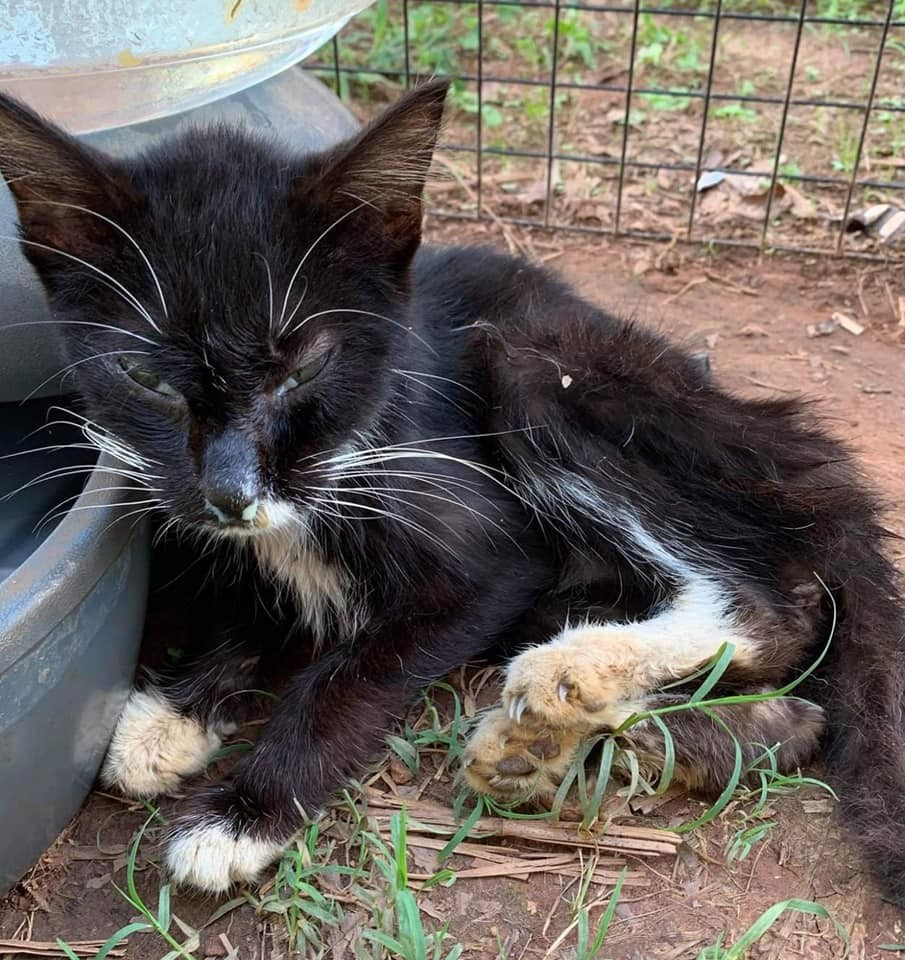 8-23-21 T2 - stray cat found emaciated and sick
EMERGENCY
I need help. I don't ask for help but this time I need it for this rescued cat.I rescued this kitty on Saturday.. It is an adult weighing in at a little over 2 lbs. He is in the hospital now and at this point I don't know if he will live. He had a seizure and I don't know the damage to his organs from the starvation. Please call Cabarrus Animal Hospital 704-786-6102. He is under my name. He deserves the chance to live after what he has been through. Thank you. **UPDATE** he is currently getting a blood transfusion
Vet: Cabarrus Animal Hospital 704-786-6102 (for T2 under Marleen Jenkins)
The Dollar Club paypal: thedollarclub@yahoo.com (for T2)
TDC mailing address: P.O. Box 116 Hereford Pa 18056 (for T2)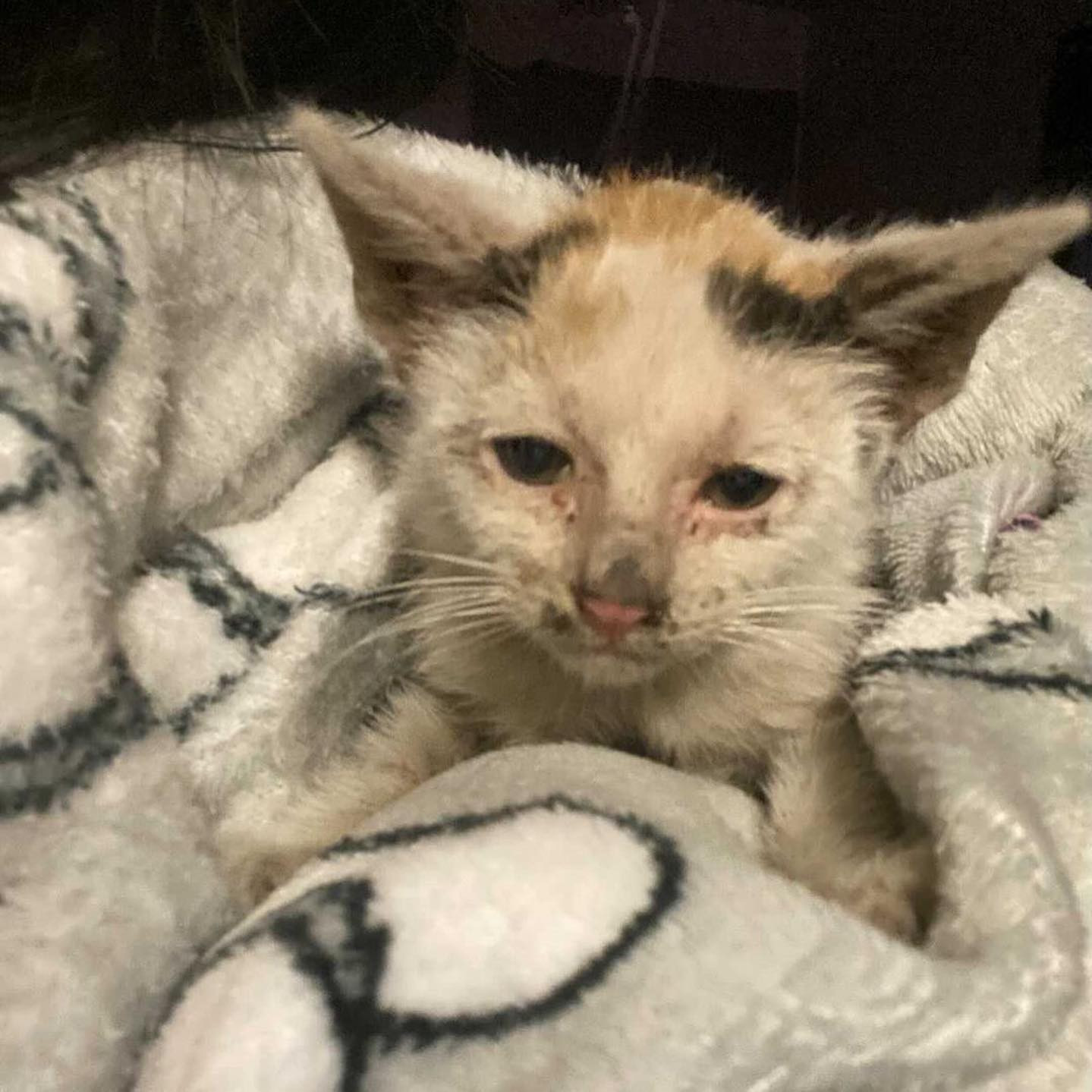 8-27-21 Wren - abused kitten needs vet
Zoey's Place Rescue is asking for donations.
EMERGENCY RESCUE MISSION IN PROCESS 🚨🚨🚨
We received a very alarming message from our friend Rose who has been dealing with kittens showing in her neighborhood very sick ☹️ We already had plucked 2 from the area and found them a rescue to go to after vetting but we had no time to waste to with this situation yesterday !!!…She witnessed multiple abuse on the remaining kittens from the local neighborhood kids including throwing the kittens from a balcony ( see pictures) and tying rubber bands around their necks 😡We couldn't wait to step into action but we had nowhere for them to go so we posted for help and lord behold ! the team came together within an hour ! Our friend Karmen offered to take the 2 feral moms and all the babies to her sanctuary in OR and with that in place, we were able to find an amazing fellow rescuer to temp foster who then found us a dedicated trapper to get on site right away and our friend Edward offered to transport to get this whole bunch to their destination when better ! wow !!!! As of this morning , everyone is safe but absolutely traumatised so we need to get to work and quick ! We have 2 very young kittens with massive URI and possibly mange , 2 adults females possibly pregnant and an adorable little tuxedo 4 months who is so far doing fine . We need to send everyone to the vet today , get the kittens URI under control and their mange treated , get everyone snap tested, fleas treated and both adult females need to be spayed so we don't end up with 2 sets of litter ( one is showing a very round belly ☹️). We need funds for emergency vetting , food , transport to OR and vetting once they arrive . We are setting the amount at $2000, half of which will be spent by just addressing their immediate !!!! Please help us make this mission a success and donate today ! Every dollar counts !


Vet Primary Care Animal Hospital at 562-274-7776 Babies are Wren and Sophie
The Dollar Club paypal: thedollarclub@yahoo.com (for Wren)
TDC mailing address: P.O. Box 116 Hereford Pa 18056 (for Wren)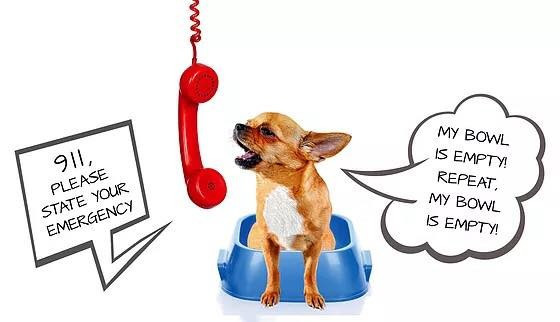 8-27-21 Dog food needed
Pitiful Paws Rescue is asking for donations. ⚠️Please don't forget that we are in need of dog food! ⚠️ We are running very low on dog food! We really need your help right now! Please check out the wishlist below for most highly needed things! We cannot do this without you! ❤️
Amazon wishlist: https://www.amazon.com/hz/wishlist/ls/UK9W0EIELCLG...


The Dollar Club paypal: thedollarclub@yahoo.com (for dog food)
TDC mailing address: P.O. Box 116 Hereford Pa 18056 (for dog food)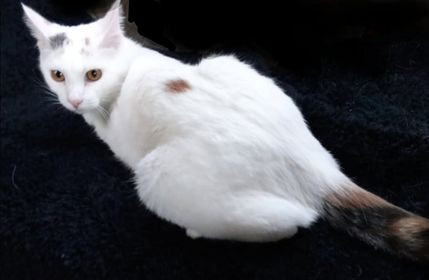 8-31-21 Snowball - rescue stray has pyometra
So about 9-10 months ago, I noticed an extremely emanciated stray cat around my house. Of course, I started feeding her and giving her water and shelter. She gradually allowed me to pet her as she was super timid. After a few weeks, she brought me 3 little kittens one by one out of the woods. Poor things were tiny and infested with fleas. I brought them in and gave them dawn dish soap baths and kept them and their mama together in a nice bed.so they could nurse safely. Long story short- I noticed one of the cats started crying out and acting weird. Then she started spending 20 minutes straining to urinate and would start crying out in pain as she was straining. I thought she had a UTI so I immediately took her to the vet. The vet took an ultrasound and realized she has pyometra and needed pyometra surgery the next day latest. Since I didn't qualify for care credit, they put me on payments but I had to put 30% down before they do the surgery. I am a nursing student and was not expecting anything like this. I am so worried about her. I paid $278 already +$ 80 today for an exam fee and an antibiotic shot to give her some relief for the night. The surgery costs $859. Since I already paid $278, I only need about $580 more. If anyone can please help, I'd be so grateful!! Thank you!!!
Vet: Noah's Ark Animal Clinic: 859-426-0426 (Under Devan Foster for Snowball)
The Dollar Club paypal: thedollarclub@yahoo.com (for Snowball)
TDC mailing address: P.O. Box 116 Hereford Pa 18056 (for Snowball)