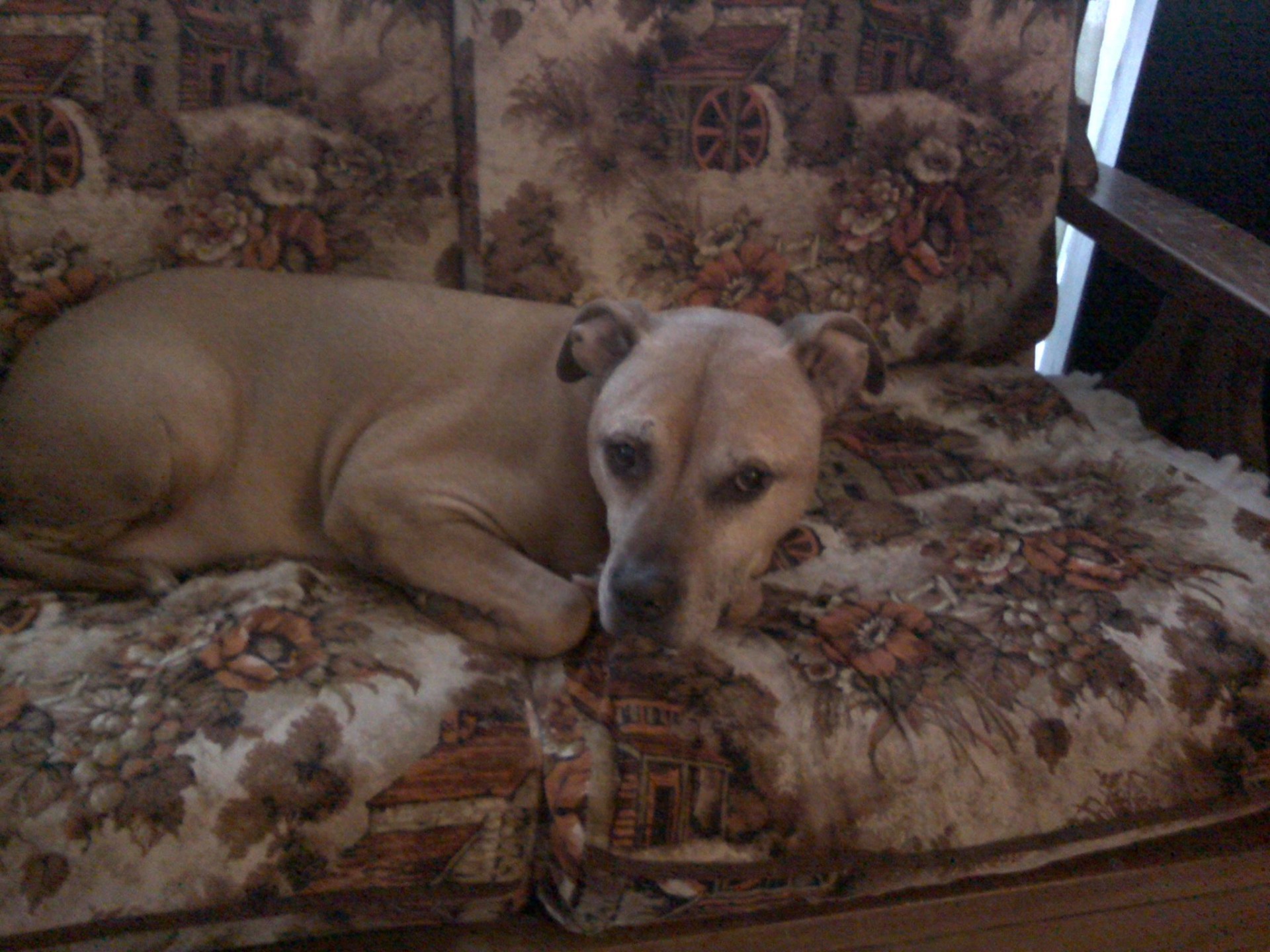 1-7-16 Jewel - dog who had stroke/seizure
Our Pittie Jewel I believe has suffered either a stroke or had a massive seizure about 3 hours ago. My husband is unemployed (since March 28th, 2014) and I am 100% disabled and we are trying to survive on $2,100/month and for January it's already been paid out for bills. I live in East Stroudsburg PA and am not sure if you can help us. Our vet needs around $130 for blood work to determine exactly what happened to her today and we have no family to help us. We are both on Medical Assistance and receive food stamps so we are really struggling. If you can get back to us it would be wonderful. ​​
The Animal Hospital of Mount Pocono 3180 Route 940 Mount Pocono, Pa (570) 839-8116​​
The Dollar Club - paypal: thedollarclub@yahoo.com (for Jewel)
THe Dollar Club P.O. Box 4253 Bethlehem, Pa 18018​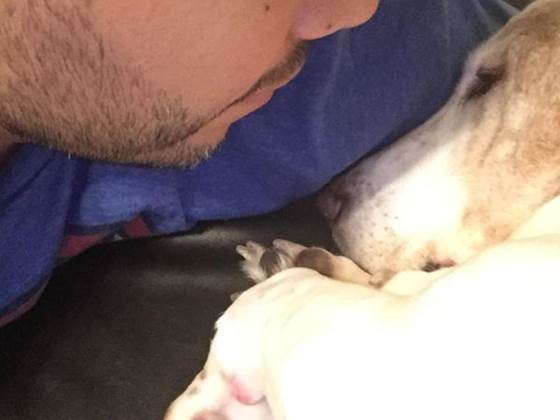 1-8-16 Ethel - dog needs emergency vet or bleeding
EMERGENCY!!!! EMERGENCY!!!!! Ethel is at Blue Pearl ER VET in Tampa! We need funds ASAP PLEASE!!! She will die without help! She is fighting for her life, lethargic & not doing well! They will not start diagnostics without funds! PLEASE???!!!
Ethel is peeing and pooping blood! After doing blood work it is found that Ethel has NO platelets in her blood!!! The estimate for her to stay at Blue Pearl today is $2,000. That includes xrays and ultrasound as they have no idea why this is happening :( Ethel was adopted by her wonderful Daddy about 3 years ago. He absolutely adores this baby, as well as her sister, Bella. He is completely devastated.Please help keep his baby alive!!!!
Morning update: Ethel crashed last night! They had to give her a blood transfusion and right now she still has a 50/50 chance! They are advising she may have IMHA (Immune Mediated Hemolytic Anemia) where her body is trying to destroy it's own red blood cells 😥 They have her on a slew of meds to include steroids and hoping this raises her PCV levels!
There is hope for her if they can get this turned around but advised will need another $1800 and right now we have enough just for what was done last night. PLEASE, without funds her Daddy will have to let her go as cannot pay the vet! He would give anything for her but his care credit is already maxed out and he has nothing left...Donations made here to our YouCaring are tax deductible but if you prefer to call donations directly in to her vet, you may! THIS IS A 501c3
​
Blue Pearl Veterinary Partners 3000 Busch Lake Blvd Tampa, FL 33614 Ph 813-933-8944
YouCaring: https://www.youcaring.com/ethel-eddie-gonzalez-s-sick-basset-hound-499072
The Dollar Club - paypal: thedollarclub@yahoo.com (for Ethel)
The Dollar Club P.O. Box 4253 Bethlehem, Pa 18018​ (for Ethel)
​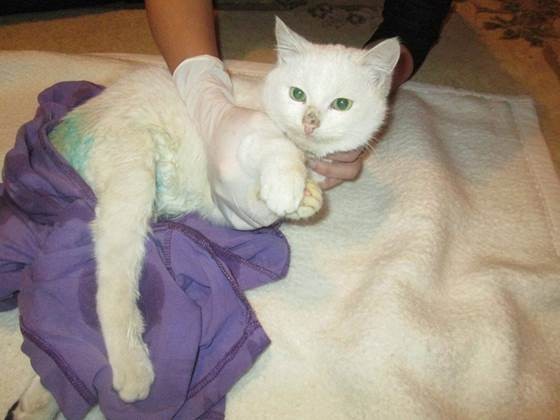 1-11-16 Bella - needs transport from Macedonia
Bella is 8-9 months old, very loving cat. We found her 2 months ago in Macedonia, left disabled on the street because she was hit by a man. She is a great fighter and she has surpassed all the problems and difficulties until now because she really wants to live.
Now, she has finally found her home in Germany, but there is one final obstacle - the lack of money for her transport. The total cost is 600 € (450 € for the travelling expenses with carrier included, the travelling has to be overland, 65 € for a wheelchair, 20 € for vaccine and chip and 45 € for the documents). We have collected only a small part of it. Unfortunately, we are limited with time, so we have to collect the money until 10.02 so she can continue her life. Without your help everything we have done so far will be in vain, because we really don't have the conditions to take care of her anymore. PLEASE donate as much as you can, any donation helps to save Bella's life.
Dear friends and animal lovers, we would like to inform you that we have already collected 250€ for Bella.
350€ more are needed!!! PLEASE DONATE as much as you can, only with mutual efforts we can continue her life. If everyone who reads this donates at least 1€, Bella will be able to go at her new home and finally have a better life.
Thank you in advance.
YouCaring: https://www.youcaring.com/help-for-bella-499909
The Dollar Club - paypal: thedollarclub@yahoo.com (for Bella)
The Dollar Club P.O. Box 4253 Bethlehem, Pa 18018​ (for Bella)
​​​
​​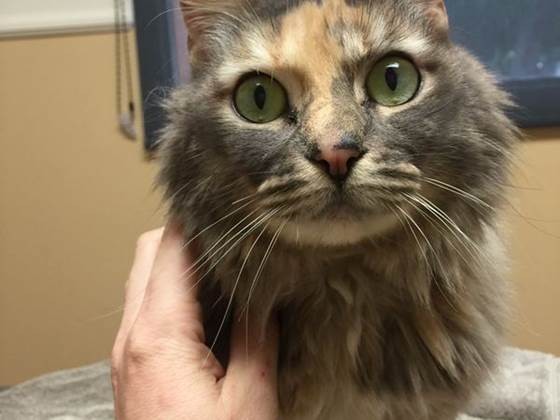 1-14-16 Harmony - paralyzed kitty
Harmony was saved from an abusive situation by a a pure coincidence, a friend was helping a distant acquaintance move and she stumbled on a horrific situation. She was told of the alleged abuse where Harmony lost the use of her back legs in the hands of an abusive boyfriend who took his aggression on her but she witnessed the neglect first hand...Harmony was sitting is her own feces and her flesh was falling off, she was going to die staying there !
She was rushed to our vet by the courageous people who saved her and what they saw made them cry. Harmony is currently paraplegic with a dislocated vertebrae right below her rib cage, indicated a precise and forceful blow.We have yet to determine if this is an injury that can be stabilized or repaired. Harmony also has pressure sores all over her tiny body from being left sitting in filth....the images are graphic but tell her horrific story. No animal should endure such pain and abuse.....we have vowed to seek justice and to give Harmony all the care and love she needs to regain a normal life. The steps we are taking are varied and in order of priority and her recovery will be costly. We will consult with a neurologist and get answers from an MRI to determine the extent of her injuries. We will also pursue repair therapy for her tissues and nerve pathways so she can regain control of her bowel movements and some movements in her limbs. This is a long journey and not an easy one....but Harmony is safe and she will in the best foster home possible where she will get dedicated care. We will fight for justice...we will give her a life again ! ****UPDATE: Well we didn't get the news we were hoping for...according to the neurologist , Harmony is permanently paralyzed and surgery will not make any improvements because her injuries are so severe and so old ( about 4 to 6 weeks ). But it doesn't matter ...she still can have a better quality of life and we will move forward with stage 2 care....She will need to remain on crate rest for the next 4-6 weeks so we can minimize her movement and monitor the progression of her vertebrae dislocation ....we will redo X-rays then and assess how the dislocation is healing....that's when she may need surgery to stabilize her back so she can get a wheelchair and regain mobility that way. Her care will have to remain 24/7 to keep her clean and rotated so her sores heal and don't develop further.Daily stretching exercises are mandatory so her joints remain lubricated and mobile . We are going to start biofeedback therapy and help her skin heal and her neuro pathways reconnect and possibly help her regain some movement and control ....Gina has done some miracles and we are true believers ! We are looking for the perfect foster for her to proceed with this plan...contact me at zoeysplacerescue@charter.net if you are able to help Harmony regain some autonomy . We will see her thru it ....no matter what ....this girl is an absolute love and wouldn't stop meowing and purring when we were in the waiting room, scooting around then going right beside me to cuddle ...she is amazing and a survivor on all accounts !
Zoey's Place Rescue (501c3)
YouCaring: https://www.youcaring.com/zoey-s-place-rescue-501803
The Dollar Club - paypal: thedollarclub@yahoo.com (for Harmony)
The Dollar Club P.O. Box 4253 Bethlehem, Pa 18018 (for Harmony)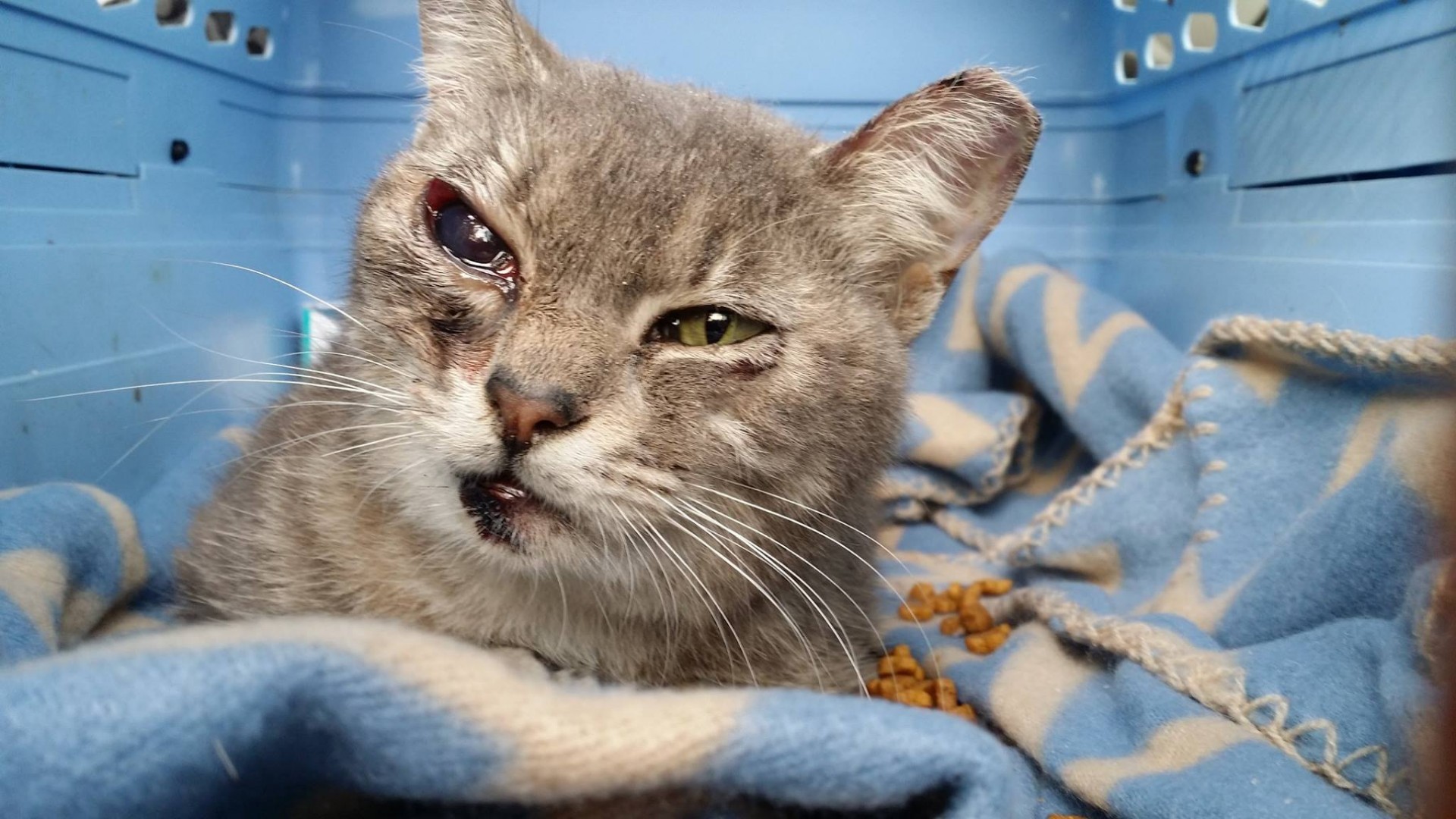 1-14-16 Emmy - terribly abused cat
TOSSED OUT LIKE YESTERDAY'S TRASH ON THE BUCKMAN BRIDGE! Jacksonville, Fl. We got a call last night from someone who was driving and saw a cat huddled on the Buckman bridge around 6pm yesterday evening. For those of you who know this bridge, it's a bad place for a cat. It's also a place where people toss cats out while they're driving over the bridge without even slowing down. Sometimes in bags. Some go right over the bridge, land in the water and drown. Some get hit by cars flying by and some try to climb down the drainage pipe only to plummet to their death in the water way below. It's not a good place to be a cat. After many hours of efforts and having to leave for a while so the poor terrified cat wouldn't keep running from her and jump off the bridge wall, a friend of mine went back and finally managed to get this little girl about 4am this morning. She took her to our clinic this afternoon to get examined. It seems the bridge welcomed her arrival with concrete kindness. She has road burns on her face. Her right eye is a swollen mess. She also has a long cut across her underside and her backside has hair loss and inflammation. Probably some diarrhea burns from an unrelated untreated parasite issue. Someone cared enough at one point to get her spayed as she has a notched ear. Maybe she was a community cat but more likely, as sweet as she is, she probably belonged to someone who didn't take very good care of her. She is only 3 or 4yrs old but looks like she's had a rough life so far. We don't know how much the medical care is going to cost us yet as we are treating the most urgent trauma related issues first. ***UPDATE: UPDATE ON EMMY. THE BUCKMAN BRIDGE KITTY!
Emmy ate some baby food last night and peed in her litter box. As of this morning, she is now eating some Science Diet canned A/D food. She had her morning dose of pain meds and will get her second shot of steroid (for the inflammation in her eye) at 3pm today. Her foster mom has her on cage rest and says she is resting comfortably. She still has a long way to go and anything can still go wrong but it's a good first step. Because we don't know at this time what kind of vet care she's going to need, especially for her eye, we are still accepting donations.
​​
Froggy's Cat Rescue (501c3)
Froggy's Paypal: http://www.froggyscatrescue.com/pages/donate
The Dollar Club - paypal: thedollarclub@yahoo.com (for Emmy)
The Dollar Club P.O. Box 4253 Bethlehem, Pa 18018​ (for Emmy)​​​
​​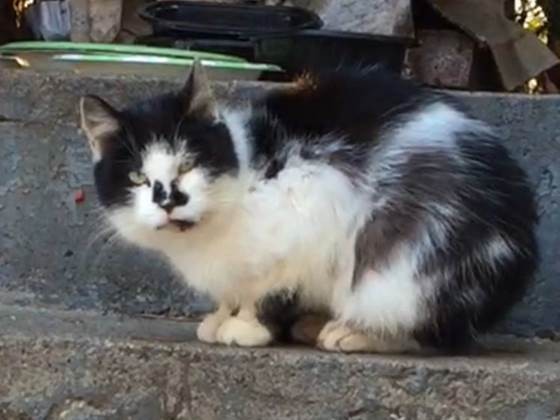 1-14-16 Colony cats in terrible shape
I have been working to help a colony for NINE years now. They are on private property where two old ladies live. They only let me take kittens and refused to allow me to spay and neuter. ACO and MSPCA were called for help and ignored my plea telling me "the cats are fine"...No, being emaciated and sick is NOT FINE. Last year I was finally told by the two old ladies that they wanted me out of their face...therefore leaving the kittens outside, homeless and unvetted. I have called them MANY times asking if they needed help and after several calls TODAY THEY SAID YES! My worst fears were confirmed with the first two cats I saw, they were shivering and emaciated. I only caught one of them, and currently, it is hard for him to breathe. I trapped two others who do not seem to be in bad shape but require at least a check and to be fixed. There is a cat at the colony who's back end is noticeably injured and he is emaciated. The white and black cat pictured on the step I have not caught yet, his "lips" look swollen, he is emaciate, and is freezing! There are at least 5 other young cats at the colony who are thin and in rough shape and 3 others who appear ok but still will need to be fixed. I will honestly say I am in no way prepared for all of this but I am not the type of person who takes a pictures and posts it and waits until someone can step up. I pursue the problem and then hope for help afterwards. I plan on going back tomorrow and everyday after until I get all of the sick ones ( at least 6-8 more) Please help me. Please share. I need funds not only for vetting, but food and blankets also. Thank You​​
​​​
(not a 501c3 but I have spoken to her and the vet and she is safe to donate to)
Are We Home Yet? Hospice Cat Rescue​
YouCaring: ​https://www.youcaring.com/are-we-home-yet-hospice-cat-rescue-502787#.VpboJZrpYuI.facebook
The Dollar Club - paypal: thedollarclub@yahoo.com (for colony cats)
The Dollar Club P.O. Box 4253 Bethlehem, Pa 18018​ (for colony cats)​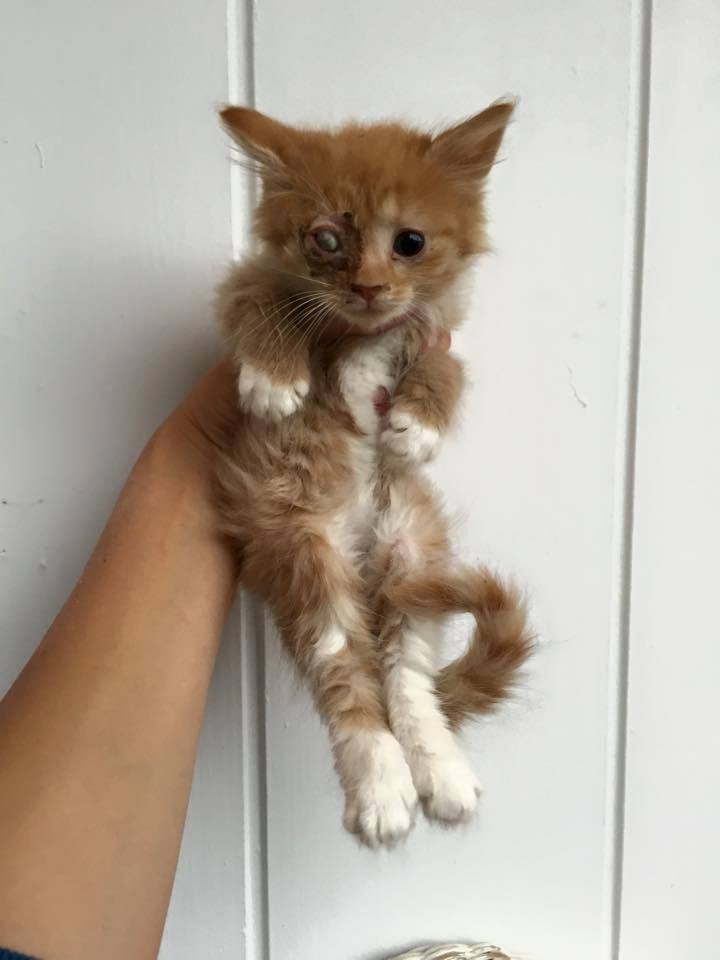 1-18-16 Kitten needs painful eye removal
PLEASE PLEASE SHARE AND HELP OUR LITTLE RANDI GET HER EYE TAKEN OUT …….
Little Randi is finally old enough to have what is left of her eye removed on January 26th. As you see from her pic, she was a mess when she came to us a few months ago from a cat hoarder house. They were treating her eye with SALT WATER, which must have been so super painful!
She almost died after coming in. She was throwing up round worms and was so dehydrated that we had to have fluids injected in her twice a day for the 1st two weeks to keep her alive. She came in with 9 kittens and 1 cat we saved from this home. Sadly two kittens did pass away, but she made it, and we want her to have a happy, healthy life by getting what's left of this eye taken out. This surgery will help her get better and make her available for adoption. The constant infections from her eye, has kept her sick over and over. She will also be getting spayed.
The total, even with the discount that we receive from our vets, will still be $600.
(Group is a 501c3)
Adamston Vet Clinic at 732-920-1617 and ask to make a donation to our account.
​Rebecca's Rescues 457 Hazel Ave Brick NJ 08723
PayPal: http://www.rebeccasrescues.org/
The Dollar Club - paypal: thedollarclub@yahoo.com (for Randi)
The Dollar Club P.O. Box 4253 Bethlehem, Pa 18018​ (for Randi)​​
​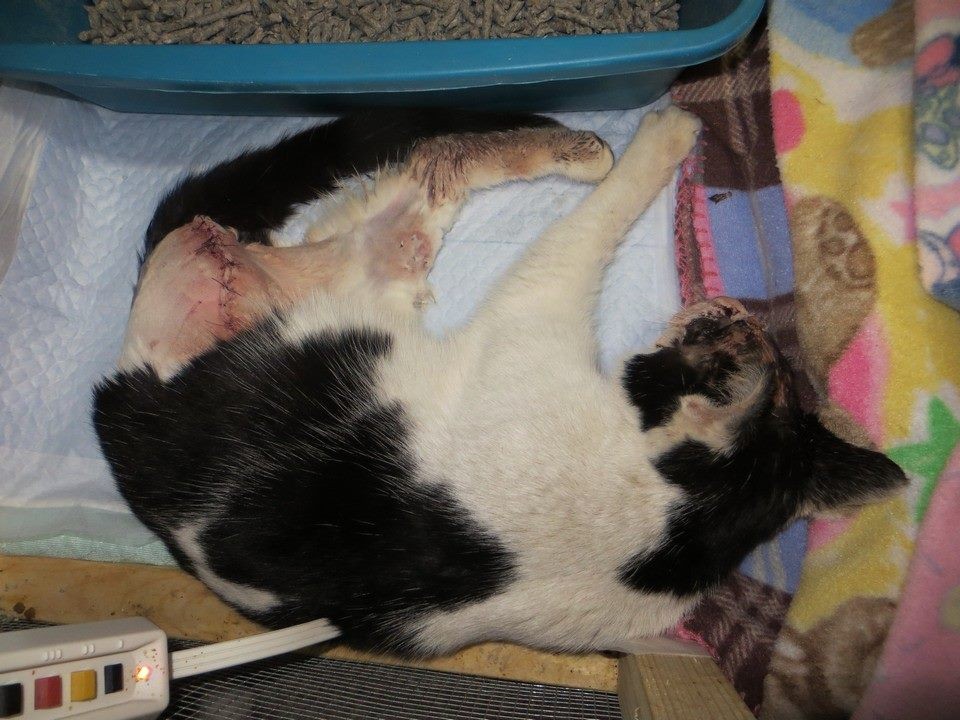 1-18-16 Jesse Cat hit by car
JESSE'S STORY TO THIS POINT:
Last Friday (01-15) Olivia Burris was feeding a feral colony in a neighboring town, when she spotted an injured cat, dragging its back leg. She tried everything to capture it all day (and well into the night), with no success. A sickening feeling to not be able to help when the weather was sub zero (F) and dropping!! Prayers became intense. The next morning, she found this cat crouching in a corner, and was lucky (and skilled) enough to be able to get him in the trap! He is at the vet and is badly injured. One leg needs to be amputated, gangrene, his head is smashed and he has a hole in his sinus cavity. Broken jaw etc. Looks like he was hit by a car and left outside for some time. You can go here and scroll through the photos to see the injuries if you have a strong stomach: https://www.facebook.com/464988333570133/photos/pcb.945017642233864/945009075568054/?type=3&theater
I don't think this small group is a 501c3 but I did speak to the vet, Jesse is there and it is a legitimate situation.
​​
Margo's Menagerie PayPal: ccstech2@mchsi.com
Margo's Menagerie 3351 Juniper Ave Slayton, MN 56172
Vet's phone: Slayton VMC (507) 836-8594
The Dollar Club - paypal: thedollarclub@yahoo.com (for Jesse)
The Dollar Club P.O. Box 4253 Bethlehem, Pa 18018​ (for Jesse)​​​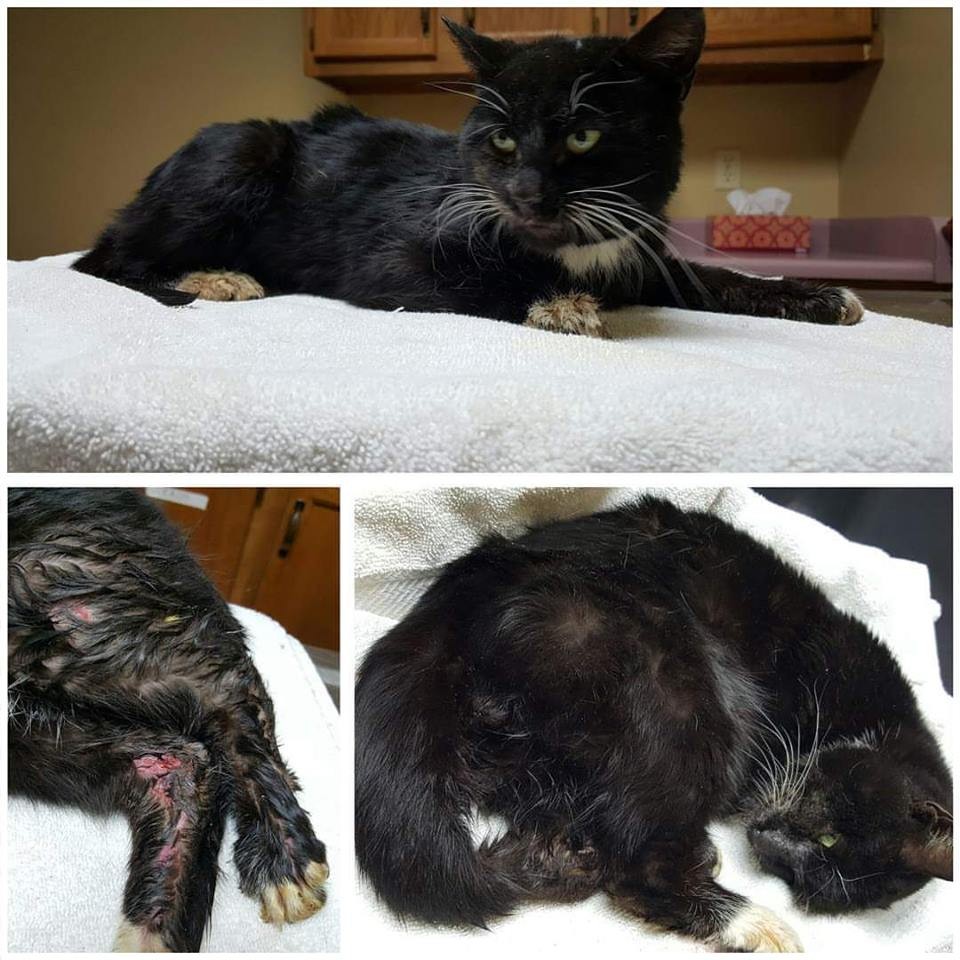 1-18-16 Frank - cat hit by car
Frank was found leaning on this cement guardrail on the side of Wade Hampton in Greer on Sunday afternoon 1/17/16. He had been hit by a car and severely injured. He was cold and soaked in urine. There is no telling how long he was sitting there or how many people passed him by. When we went to pick him up, he did not hiss or protest but his cries told us he was in a lot of pain. Xrays at the emergency vet showed us the fractured leg and dislocated hip yet thankfully that seemed like the only major issue. Frank had to wait overnight to go see the surgeon in Monday and get his combo test (no tests at the ER). Good news on Monday - his tests came back negative for FIV/FeLV! So under the knife he goes. The intent is to repair the leg but if the doc sees complications once he is in there then he will make the decision to amputate. We fully trust his decision because he really hopes to save the leg. The ER bill was $331 and surgery estimate is $600. So far we have raised $340 for Frank. Our goal is $975 to cover shots and chip too. We want to give Frank his best chance at living a long, healthy, loved life. Don't you think he deserves it?! (Group is a 501c3)
​​To donate to Frank, visit our website: Savedbytheheart.org
Vet: West Spartan Animal Hospital 864-877-3489
The Dollar Club - paypal: thedollarclub@yahoo.com (for Frank)
The Dollar Club P.O. Box 4253 Bethlehem, Pa 18018​ (for Frank)​​​​
​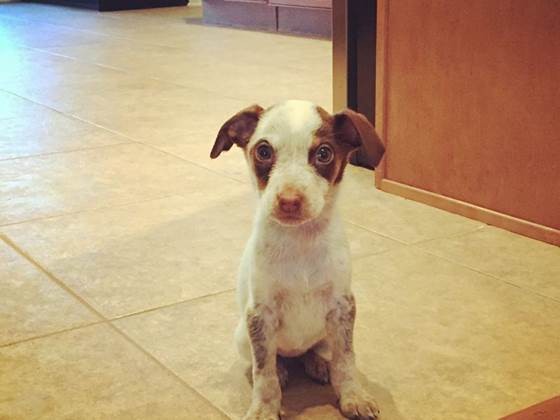 1-19-16 Petri - puppy with Persistent Right Aortic Arch
At 7 weeks old, baby Petri and her mom found themselves on euthanasia list at a county shelter. Starved and emaciated, Petri was the only survivor out of all of her siblings. The shelter staff was unsure what led to the deaths of her littermates, but somehow Petri had survived. All 4 Paws rescued her and her mom from the euthanasia list, and brought them to our facility in Pawleys Island. Petri needed to put on some weight, so she went to a foster home that could give her around the clock care. She would occasionally have trouble keeping food down, so they started feeding her very small, watered down amounts frequently. On Friday, they introduced a few small kibbles into her diet. Within an hour, she began violently vomiting, wailing in pain, and was unable to stand. Luckily, her fosters were in Charleston and could get to the emergency vet in 20 minutes. After X-rays and other diagnostic tests, the vet discovered that Petri has Persistent Right Aortic Arch, a genetic mutation that may have led to the death of her siblings. During fetal development, canines have two aortic arches that pump oxygenated blood to the rest of the body. Before birth, one of those arches disintegrates, and by birth, they are only left with the left aorta. Petri's right aorta, however, remains intact, and is blocking off her esophagus. Her body thought "oh I'm not getting enough food from my mouth to my stomach. I should grow the part of my esophagus next to my mouth extra large to help with that," but unfortunately, that just enhanced her digestive problems. Now she has a very large part of the top of her esophagus, but a tiny little passageway on the part that is trapped under her right aortic arch, causing the majority of the food she consumes to be regurgitated and never reach her stomach. On Monday, our sweet little Petri will have a surgery to cut away the right aortic arch, and allow her esophagus to be a functioning passageway for food to get into her stomach and nourish her body. This very specialized surgery, in addition to her diagnostic tests and 24 hour vet care for 5 days, is estimated to cost $5600. We know that that is a lot of money, but the alternative, euthanasia, has never been an option for us. We will do everything we can to give this sweet, snuggly, playful, hilarious pup the best chance for the best life. Please consider making a donation to help us make a long, happy, healthy life baby Petri's future. ​​
​​​
(501c3)​
Fundraisier: https://www.youcaring.com/petri-at-all-4-paws-animal-rescue-500283​
All 4 Paws 708 Petigru Road Pawleys Island, SC 29585 843-237-7297​
The Dollar Club - paypal: thedollarclub@yahoo.com (for Petri)
The Dollar Club P.O. Box 4253 Bethlehem, Pa 18018​ (for Petri)​​​​
​ ​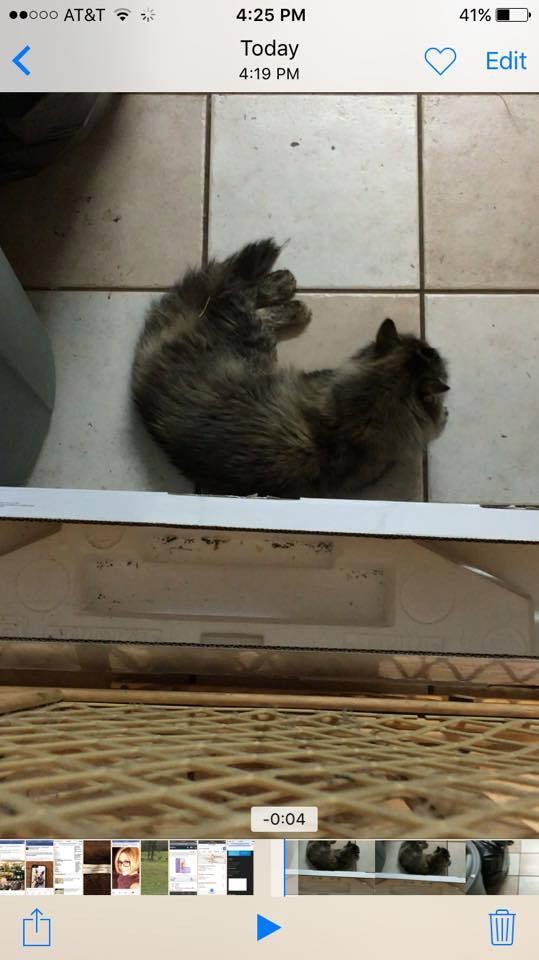 1-21-16 Precious - kitty with broken back
Kitty has a broken back. Can stand for a second on one back leg, but the other is useless. Very precious, purrs immediately and loves to be loved on, Is at vet waiting for surgery. Has a bone pushing on her bowel area causing bladder issues, She has 2 breaks on the right side they are going to put a plate in, she will need 12 wks of no activity and physical therapy with her foster mommy, she will be having surgery tomorrow. ​Update: In surgery but we are still short $800 so please keep tagging and sharing for more donations? Thank you to everyone for coming together for this sweet kitty
Help needed - Ms. Precious has been rushed to A local vet. An estimate that shows $3165.80 as the low and $3538.45 as the high end.
Saving TX Shelter Cats has transferred Precious over to​​ Lone Star Kitties for her continued care (Lone Star is a 501c3)
Lone Star PayPal: http://www.texasadopts.org/donate/​
​The Dollar Club - paypal: thedollarclub@yahoo.com (for Precious)
The Dollar Club P.O. Box 4253 Bethlehem, Pa 18018​ (for Precious)​​​​​​
​​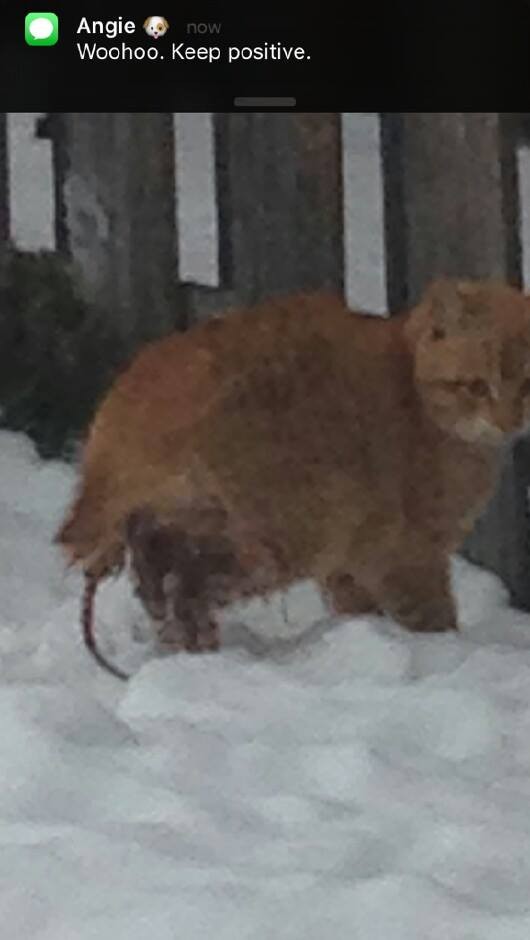 1-25-16 Sherbet - stray cat needing leg & tail amputation
It's been a very, very long two days - we've been working to trap the badly injured cat, Sherbert, at McDonalds. His foot is mangled and all the fur from his tail is stripped off. He's not interested in food, probably in too much pain, and that makes it near impossible to trap but we didn't give up. We caught three other cats in the process - they'll be going to ABC for spay/neuter. We were getting ready to call it a night around midnight when our friend Rebecca (who first alerted us to the problem) called to say one of the wonderful workers at McDonalds was able to get Sherbert in a trap! She rushed over to pick him up and bring him to us. We've made him as comfortable as possible and can't wait to get him to the doctor.Please say a prayer for Sherbert.​​
UPDATE: Sherbert is out of surgery! He did great! He will be going home today with our volunteer and will be reunited with his brother, Midnight. A big thank you to Dr. Kryder for dropping everything today and performing emergency surgery. *UPDATE* Dr. K said poor Sherbert's foot is mangled and rotting - his leg and tail have to be amputated. We're having him neutered as well. We're pretty sure he crawled into a car engine for warmth. Please send pawsative thoughts. Sherbert is off to see Dr. Kryder today!
UPDATE: Sherbert had a good night! He tucked himself in smile emoticon. He's still really scared (who wouldn't be!?), but he was comfortable enough to show interest in a toy this morning, what a champ! We've received enough donations to cover all his medical costs and Kryder Veterinary gave us a big credit! No more donations are needed for Sherbert, but if you'd like to donate to Meow Mission for all the other cats we help (896 this year alone), we'd really appreciate it. We're all volunteers who work full time and we're not funded - we do the work we do thanks to donations. Everyone's support is very much appreciated! YAY Sherbert!​​
The Meow Mission (501c3)​​
1-21-16 I mailed a box full of cat beds, catnip and toys to Marina Malak in Cairo, Egypt. This is the lady we helped previously with postage for vaccines that were donated to her. None of these things are available in Egypt and she does all she can to help the kitties there. She wanted some toys and beds to make them more comfy and give them each something of their own. (Not what we usually do, but it was one of those cases that really pulled at my heart strings)
1-26-16 Lewis - kitty needing emergency help
Lewis came from the shelter in Pocahontas County. We knew nothing except that he was injured, scared and needed help that they could not provide. The photos that we were sent showed wounds that were old, a coat that was matted and filthy and a face that was unforgettable. Until we met him, we did not know that those wounds were much deeper and older than what we could simply see from photos. He was wounded beyond that of the physical nature...he had lost almost all hope. We picked him up on a day that the weather outside was as cold and icy as the people who he had encountered in his lifetime must have been to him. We made it to the emergency clinic later that evening so Lewis could be combo tested and examined. The test was negative and during that exam something changed. Lewis started to nuzzle the hand that was helping him, he started to knead on her arm and he had a look in his eyes like he knew...he knew that for one time in his life....someone cared. The amazing doctor looked at me and said "He has so much love in his heart.". The words of that veterinarian and the actions of that cat....I had to turn away and pull myself together.
Lewis was still quite a sad case....upon examination it was found that the teeth that he had left were broken and very painful. He also had a spot on his head that needed to be observed. If it got bigger we would need to have it biopsied. He was in so much pain and had lost so much hope that he would not even get up to use the litter box. He would eliminate all over his blankets and himself. We scheduled dental surgery with another vet and made arrangements for boarding and observation. We picked Lewis up and took him to Kanawha City Vet Hospital for the dental surgery and observation for the spot on his head. The surgery went well and he had 3 teeth extracted. He was also bathed and the rest of his matted and filthy fur was removed by their groomer. The day after the surgery he started to move around in his kennel and used the litter box. He never missed once! He spent about a week there and today we were told that he was fine to be released. The spot on his head was going away so there was no need for a biopsy. Lewis still flinches when he his first touched, but is learning that not all hands that touch him are harsh. He will calm down and arch into the gentle hand that holds him, he will bury his head into loving arms and will knead on hands that would never harm him. Lewis is learning to trust, Lewis is learning what it is like to be a part of a family and Lewis will soon know that his old life is over and he will never again know anything but love and happiness. May he have one month or 10 years left on this earth he will always know what it feels like to be a part of a family..he will always know what is is like to be pain free, cared for and loved. (They are a 501c3)
To donate, visit Itty Bitty Kitty Committee: wvcatrescue.org or paypal cats4rescue@gmail.com
The Dollar Club - paypal: thedollarclub@yahoo.com (for Lewis)
The Dollar Club P.O. Box 4253 Bethlehem, Pa 18018 (for Lewis)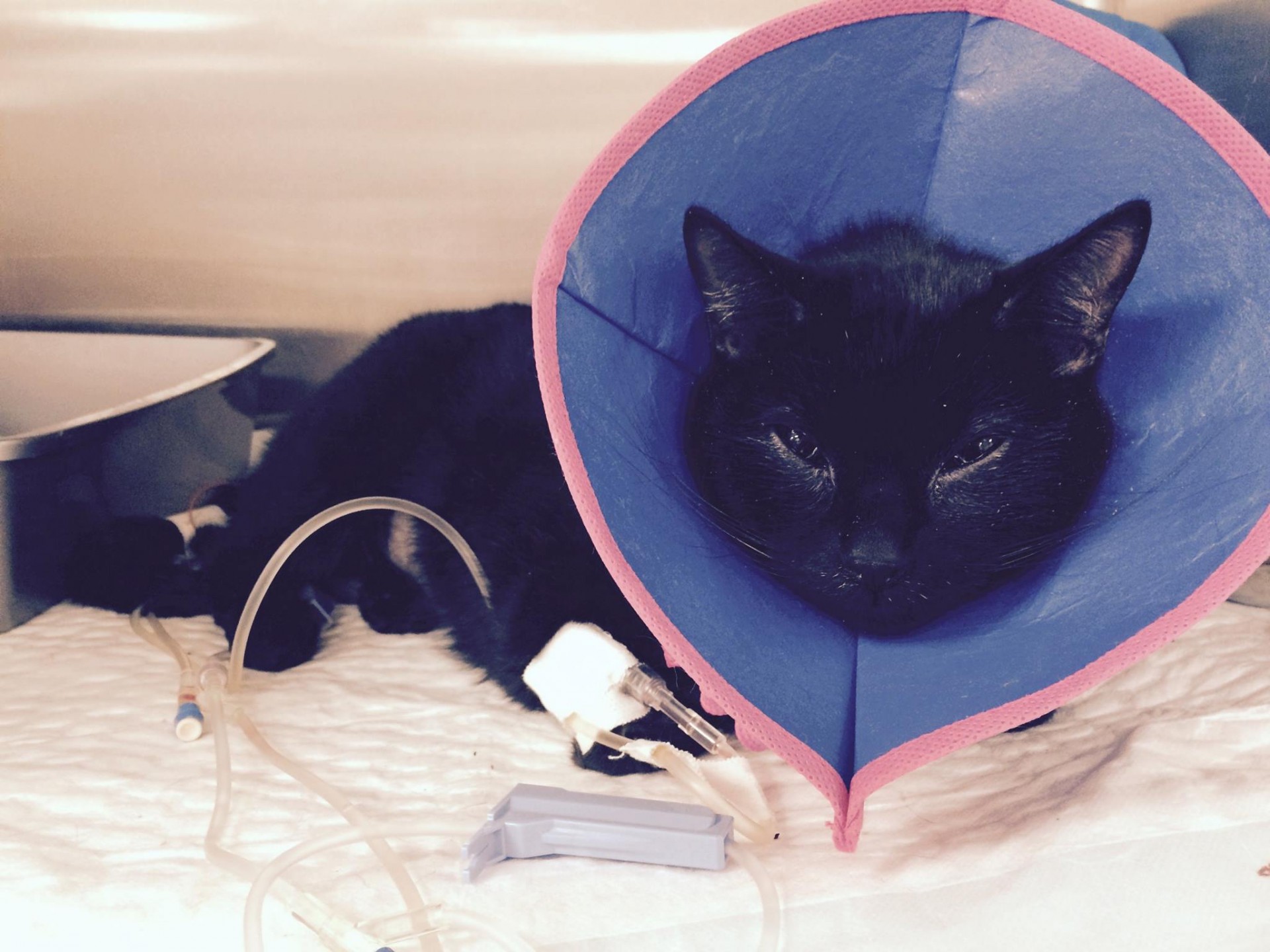 1-26-16 Dusty - kitty with blocked urethra
My name is Dusty Hill, and I really need your help! As a stray cat in an impoverished neighborhood, I didn't stand a chance when my urinary tract blocked. I was fortunate that a couple there fed me and loved me. But they did not notice how sick I was, and, had they noticed, there was no money to get me to a vet. Without medical care, things just went from bad to worse until I could barely move. The pain was unbearable, and I knew I was going to die. I got weaker and weaker. It hurt badly if anyone touched me. Thankfully, the kind people who fed me called the Cat Aid Fund, and a volunteer took me to the vet. The vet put a catheter in me and told us that my BUN, creatinine, and potassium were so high that I needed to go overnight to the emergency vet at VSS. The vet said it was my only hope to survive.
Then, at 2 am my catheter came out. It was terrible! The vet sedated me to reinsert the catheter. Unfortunately a very rare complication caused a rupture of my bladder. Because I had undetected urinary problems for some time, my bladder was friable and fragile- it ruptured! The Cat Aid Fund then approved the only thing possible to save my life: exploratory abdominal surgery to find the bladder perforation, suture, and flush out the toxins from the urine. This added another $1700 to my bill, and now Cat Aid urgently needs to raise funds to cover this and my stay. The vets also recommend a special surgical procedure called perineal urethostomy (PU) to restructure the urethra and make a future blockage extremely unlikely. I don't like the sound of this because it is scary! But they say it will save my life. This procedure will add an estimated $1,500 to my bill. They say I am typical of the cats they help. Broken-spirited, seriously ill or injured, all alone in the world. But I don't feel as hopeless as all that, because I have known people who were kind to me. And I have hope that you will help me some way! I really want to survive and go on to find an indoor home.
You are all there is for me. Will you be a part of my healing?The total funds needed will likely reach $4,000. This is more money than we have and more than we have ever needed to raise at one time. PLEASE share Dusty's story and help us raise the funds so that we can save him. (They are a 501c3)
​
Mailing: Pound Pals (Cat Aid Fund in the memo), 4502 Tower Grove Place, St. Louis,, Missouri 63110.
Paypal: http://www.poundpals.org/cataid.html
The Dollar Club - paypal: thedollarclub@yahoo.com (for Dusty)
The Dollar Club P.O. Box 4253 Bethlehem, Pa 18018​ (for Dusty)​​​​​​​
​​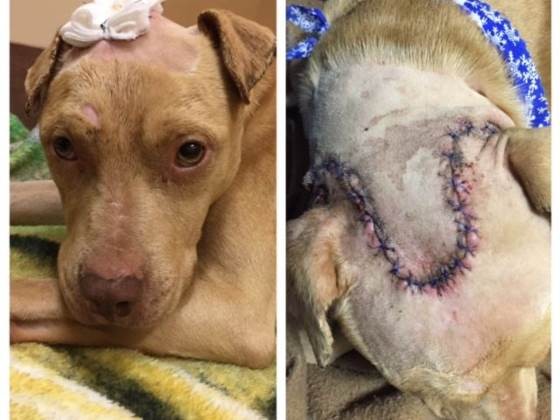 1-26-16 Sawyer dog that was horribly abused
This sweet 2 year old boy was rushed to the Evet last Sunday with what appeared to be a gun shot wound. His head was wide open and his skull was exposed. Sawyer was stabilized, his wounds were cleaned under anesthesia and he was transferred to his surgeon Monday morning. He went thru a series of 'wet to dry' dressings to help draw out the infection and on Tuesday he had his second surgery to repair the wound and graft his head. The surgeries were a success and he went to his Foster home late Wednesday night. It is now believed that Sawyer was struck with a shovel or a bat; not shot. Either way, the abuse he suffered has left him with some major neurological deficiencies. He struggles to walk correctly and although he wanders outside to potty, his body is fragile and he lacks any emotion or expression. We feel that he does recognize his Foster Mom but is showing very limited signs of life and healing. His prognosis at this time is guarded...We are giving Sawyer time to adjust to his new, challenging life and have two follow up appointments scheduled with both his surgeon and a neurologist. Sadly, on top of being mistreated and emaciated, Sawyer is also heartworm positive. His medical bills are already at just around $3,000 but we expect them to be much higher once his treatment is complete.
UPDATE: Both surgeries are done and he did well!! His sutures are all out now. He will need a very special family who will take it slow and help him recover fully. ​​​​(501c3)
​
Fundraiser page: https://www.youcaring.com/leash-on-life-dog-rescue-504180
The Dollar Club - paypal: thedollarclub@yahoo.com (for Sawyer)
The Dollar Club P.O. Box 4253 Bethlehem, Pa 18018​ (for Sawyer)​​​​​​​
​​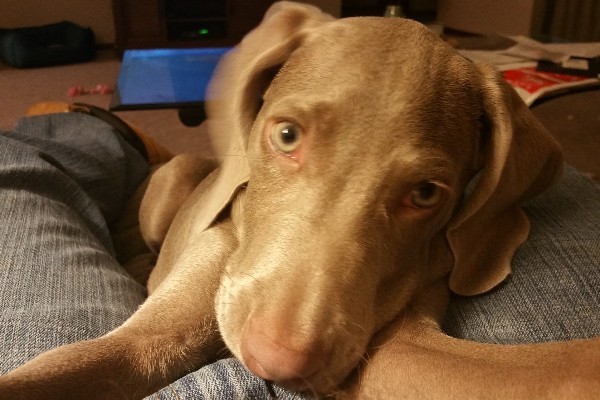 1-28-16 Rosie puppy that can't walk
Rosie is a 18 week old weimaraner puppy. With in 2 weeks of getting her she just didn't seem ok. We took her to a local vet. They treated her for an infection. Rosie got better then 2 or 3 days after the antibiotics were up see got sick again. Back to the vet, she has a very high fever and can't walk. They decided after some testing that she still has a infection and swith antibiotics. For next two weeks Rosie was doing great. She was finally acting like a weimaraner puppy, then it happens again. Fever of over 105, not eating, cant stand up, cant keep anything down....she was sicker then ever....back to vet. They did more test, gave her fuilds , sent us home with a 3rd antibiotic ...she sit on the couch for hours. When I picked her up to go get some water and take her pills she was burning up again. She fell to floor and couldn't even get up. We called vet at 9pm...she called a 24 hours animal hospital and made arraignments for Rosie to be rushed there. Rosie now is in hospital, as of right now we still don't know what's wrong with her. She is at MedVet and they are running test and IV's . I just don't have the money put back to pay all these vet bills and now a hospital bill. I just can't stop trying to help her, I am not putting her down as long as they think she can live....she is just a baby. Please if you can help....anything would be appreciated - if not please share this to everyone and say a little prayer for Rosie.​​
UPDATE: ​​So the MedVet place says Rosie has Hypertrophic Osteodystrophy - they are releasing her to my local vet for treatment and if all goes will she will be home in 5 to 7 days.
UPDATE: Rosie is starting to do better....the medication is working.....fever is gone...she has started to eat and drink...only problem is she still can't stand or walk....hoping in next few days that will change....please share her story and say a little prayer for her. ​​
UPDATE: Rosie is getting better each day....she stood on her own today and even took a few steps....won't be long and she will be chasing leaves in the back yard again.​​
Vet info: Brookhill Animal Clinic 615 US RT 22 East Circleville, OH 43113 740-474-8569​​
The Dollar Club - paypal: thedollarclub@yahoo.com (for Rosie)
The Dollar Club P.O. Box 4253 Bethlehem, Pa 18018​ (for Rosie)​​​​​​​​
​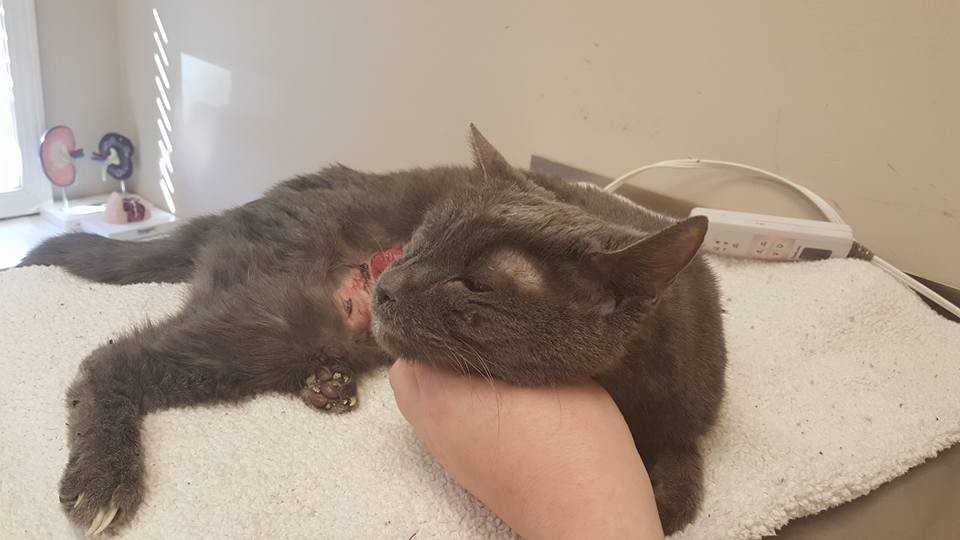 1-29-16 Grampa & Tinker - 2 seniors rescued from shelter
This poor baby needs medical attention right away he was brought into rowan county animal shelter at closing time....please share and pledge of you can so we can get this sweet boy to the vet tomorrow...he also has uri and may need a possible leg amputation, he is rescue only and will only have tomorrow to get out because if his condition...​​This poor baby also has been rushed to the vet. She had just come into the shelter. Donations for her and the grey cat are are needed urgently.
UPDATE: grandpa the blue one is about 16 years old and has a horrible tumor on his leg that will need to be removed but the vet needed to run blood work first because he is afraid that his kidneys are failing but I will know more tomorrow. good news is that his combo test came back neg. he feels that the tumor could be cancerous. just pray for the old man he deserves to live the rest of his life happily ever after. Tinker Is the long haired kitty who the vet said is about 10 and she seems to have a horrible flea allergy but she as well is getting blood work done and a combo test. she will also be getting shaved to remove all the matted hair she has
UPDATE: UPDATE on GRANDPA he is doing great after surgery the vet says she believes they got it all and it will be sent off for testing. All his blood work came back good and his combo test was neg. He is a lucky old man who will be going to his forever home when he leave the vet.
UPDATE on TINKER she is all shaved up, so poor thing is going to take some times to pretty
​back up but it will happen. She did test + for FIV but that will not stop her from living an awesomely
​happy life. she is close to 10 years old and the vet said she was not spayed so they went ahead
​and spayed her. All other blood work came back good. Tinker has a horrible flea allergy but that
​ can be controlled by proper flea meds every month. Now I will need to find an approved foster
​ for this beautiful girl.​ (501c3)
​
Paypal: ​ preciousfurbabyrescue@gmail.com​​
Vet 336-731-6978 under Sarah Bruce
The Dollar Club - paypal: thedollarclub@yahoo.com (for 2 cats)
The Dollar Club P.O. Box 4253 Bethlehem, Pa 18018​ (for 2 cats)​​​​​​​​​
​
1-31-16 Luna - dog with gangrene in mammary glands
I am helping this poor dog that is now an owner surrender to me and she is now at Abbotts Animal Hospital. All her puppies have died and she is severely infected and needed help. I don't have the funds but refused to see her suffering so please help !! She is severely infected ruptured mammary glands. She is septic. I need help please!! Luna can be saved but it will be up to 3 weeks. She is gangrene of all Mammory glands. This is the worst case of neglect and I will have the owners in jail!! (Melrose Park Neglected Dogs is not a 501c3)
​​
Please call Abbotts Animal Hospital at 281-893-5000 for Luna. ​
​The Dollar Club - paypal: thedollarclub@yahoo.com (for Luna)
The Dollar Club P.O. Box 4253 Bethlehem, Pa 18018​ (for Luna)​​​​​​​​​