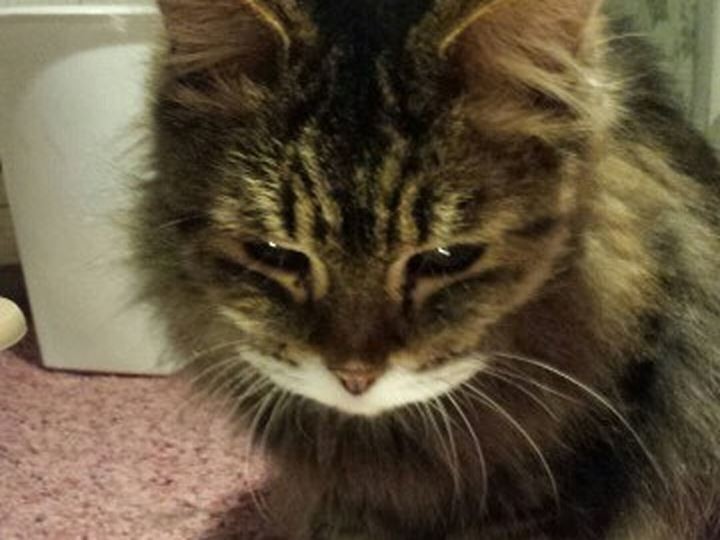 1-3-18 Mercy - very ill cat
​​I was contacted last week about pricing to put this sweet girl to sleep. The owner is living on social security and couldn't afford to take her to the vet. After talking to the lady who contacted me I realized Mercy isn't ready to be PTS. I felt a vet visit is what she needed. The owner took her to Dr Wilson's and surrendered her to UAAF. She has been there for a few days and Dr Wilson calls me every morning with an update. She has an eye infection, wasn't able to poop for several days, very thin weighing 6 lbs and needs some dental work. She has some broken teeth where the roots are exposed and that's probably why she hasn't been eating and is so thin. I promised the rescue if they could help us I would start a fund raiser to help give Mercy a second chance. She's a little senior lady who deserves help. I know its a tough time to ask for donations, but I couldn't let Mercy down.
Vet: 801-298-3974 and apply it to Utah Animal Advocacy Foundation for Mercy's vet expenses
Pay pal: thedollarclub@yahoo.com (for Mercy)
Mailing address: TDC P.O. Box 770906 Ocala, FL 34477-0906​​ (For Mercy)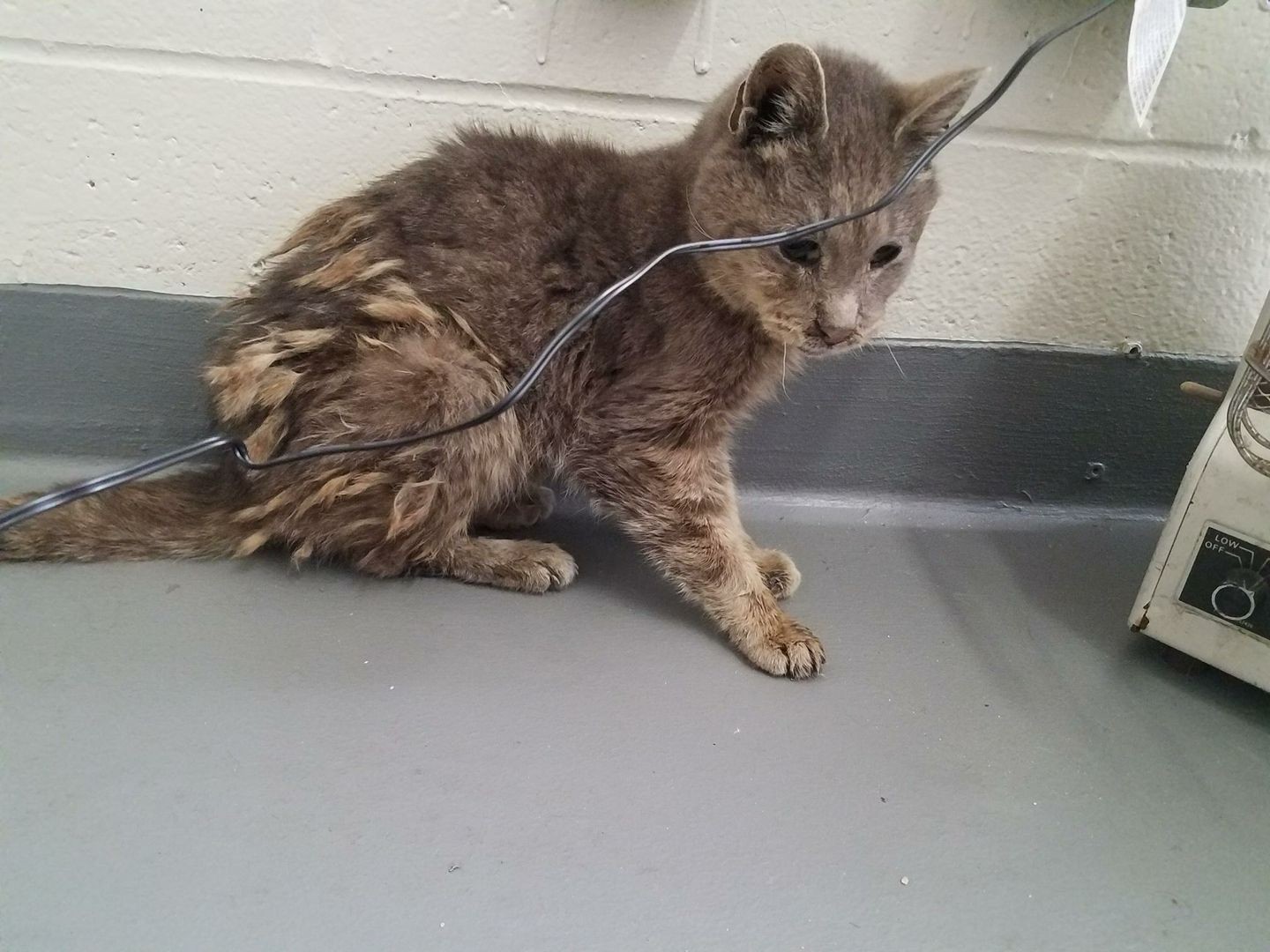 1-6-18 Sardine - very sick elderly cat
​​I went to go pick this Kitty up yesterday, and as I suspected, she's not a kitten but an elderly female cat. She was quite sick, hadn't eaten since she was originally found on Wednesday night. She had not peed or pooped. The finder provided her with a small shelter in her office, a place to hide and decompress, placed by baseboard heating and filled with blankets so she could be warm. She did not welcome being handled, she is at minimum semi-feral. When I put her in the carrier I could smell infection on her, and I could see that she had not been able to groom herself in a while.
​
Dr. Kwacz did an examination of this old girl. If she was ever someone's pet, it was quite some time ago--she was not recently lost, she has been out on her own for a while. Her ears are either full of mites or yeast, her coat is in bad shape, and her mouth seems to be the source of her infection. Doctor was able to get her mouth open just enough to see that she had about five teeth in her mouth. There were pockets of pus in some places and a terrible odor, indicating infection. She was severely dehydrated and lethargic. Kristen found her just in time, she would definitely have died in that storm.
Dr. is doing a full blood panel and will hospitalize her for a few days. We should know more about her condition today. Our first course is to keep her comfortable, get her hydrated, and get injectible antibiotics into her. She is at minimum 10 years old. Teeth are often the indicator of age, but with so few teeth it's hard to tell. My opinion is that she is older, given the appearance of her face, taking on the look of many of the elderly cats I've had. After I left, doctor was able to text and let me know that she was FIV/felv negative, and that she had actually eaten a little. That's the first she had eaten since Kristen fed her sardines on Wednesday night. Hence her name, Sardine.
By last night, she still had not peed or pooped. Doctor could feel stool in the intestinal tract while she did the exam. So we will see what today brings. I will have an update later on her blood work, and how she did through the night.
Animal Are​​ Family Vet: 732-786-8877. She is under Summit Animal Rescue Association, named Sardine.
Pay pal: thedollarclub@yahoo.com (for Sardine)
Mailing address: TDC P.O. Box 770906 Ocala, FL 34477-0906​​ (For Sardine)​
​​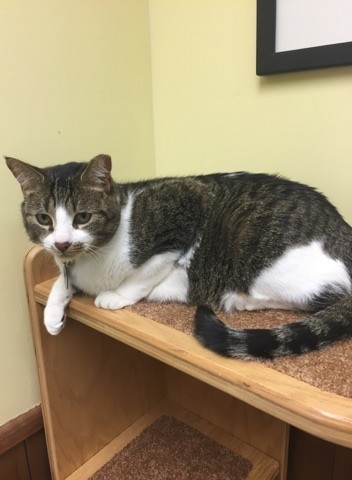 1-6-17 Ollie - cat unable to breathe
So we have another person in an Emergency with their cat! Young 3 year old cat is in respiratory and can't breathe well. Cat is lethargic, belly breathing and had a resp. Rate of mid 50's. His temp was 98.6 he is still ABD breathing they have taken XRays! **UPDATE** kitty has enlarged heart and full of fluids - he is only 3 years old!!
Vet: NE Indiana ER vet Spec: 260-426-1062
Pay pal: thedollarclub@yahoo.com (for Ollie)
Mailing address: TDC P.O. Box 770906 Ocala, FL 34477-0906​​ (For Ollie)​
​​​
​
​ ​​
1-10-18 Scrappy - mass in belly
Scrappy has had a rough go at life. She was found on the streets of Philadelphia with a bad upper respiratory infection, so she was on the euthanasia list at ACCT because she was not improving. After recovering from her URI, she was scheduled to be spayed. Unfortunately we learned that Scrappy has a cyst that must be removed ASAP. Will ypu please help Scrappy?​​ (Kizzy;s Place is a 501c3)
​​
Fundraiser page: https://www.youcaring.com/kizzysplace-1064988?utm_source=mandrill&utm_medium=email&utm_content=organizer&utm_campaign=fundraiser-live
Pay pal: thedollarclub@yahoo.com (for Scrappy)
Mailing address: TDC P.O. Box 770906 Ocala, FL 34477-0906​​ (For Scrappy)​
​​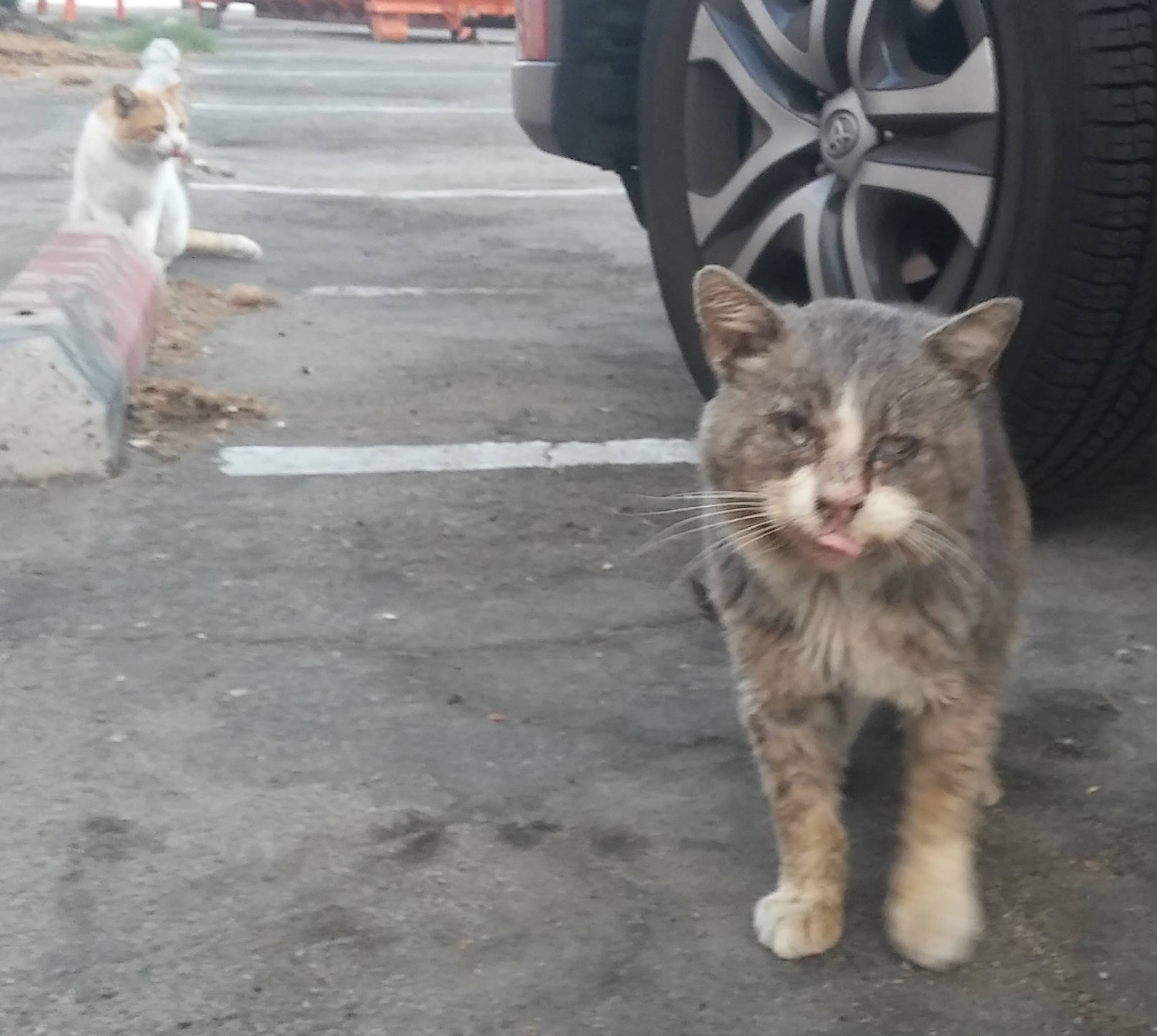 1-12-18 Mason - stomatitis stray cat
​​Susii Gatita is a tireless cat rescuer in southern California. She alone has TNR'd hundreds of stray and feral cats and feeds them and vets them all on her own. She battles the police and nasty neighbors every single day because they want her to stop feeding the cats.
Mason is the latest horror story and she finally trapped him. He is in awful shape and needs all his teeth out due to stomatitis. She is not a 501c3 because she does not have the funds to file for that, so she does everything on her own. Beverly Hills Animal Hospital is giving her today only to raise as much money as possible to be able to give her a discount on the bill. If not, she will have only 2 months to pay wit without any discount.
​​If you can help, PLEASE call your donation in directly to the vet (since it is friday, any donation you send to us via paypal will not be able to be transferred until Monday)
Beverly Hills Animal Hospital 310 276 7113 Account name: Norma Barrera, Cat Mason
Pay pal: thedollarclub@yahoo.com (for Mason)
Mailing address: TDC P.O. Box 770906 Ocala, FL 34477-0906​​ (For Mason)​
​​​
​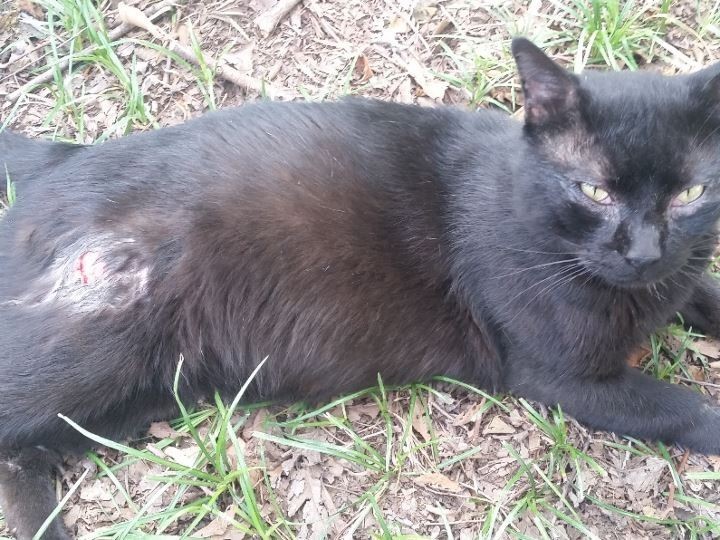 1-15-18 Black cat with injury
This young kitty was found by a kind man as he was leaving for work. The cat was laying on the curb his yard close to the road. He put the cat in a dog carrier in his garage and started looking for help. We'e not sure whats wrong with his leg. He is not putting pressure on it and the man said there was some dried blood. We would love to help this poor boy. Would you be willing to help us care for him? (Cat Atrium is a 501c3)
Fundraising page: ​​https://www.youcaring.com/blackcatcatatrium-1068476
Pay pal: thedollarclub@yahoo.com (for Black cat)
Mailing address: TDC P.O. Box 770906 Ocala, FL 34477-0906​​ (For Black Cat)​​
​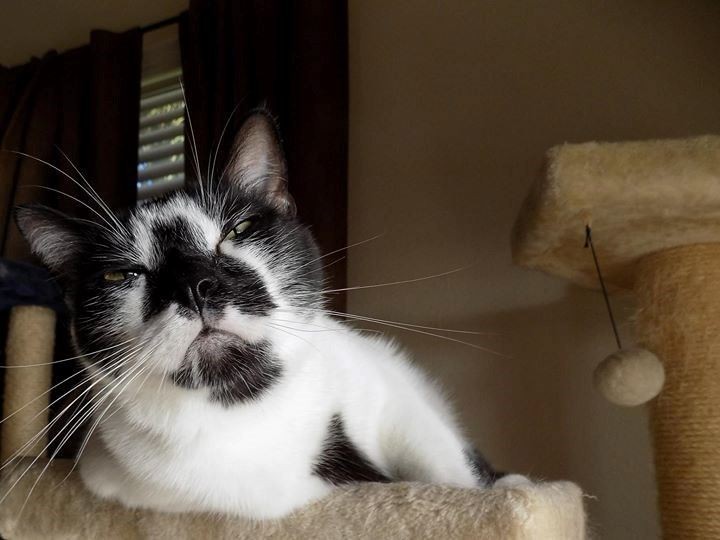 1-18-18 Madison - cat with bladder blockage
Born outside to a feral mom, found about to drown during a tropical storm. My poor 5 year old boy cried out in pain, then proceeded to urinate a big puddle of blood on New Years Day. An xray at the vet showed his bladder and urethra is full of stones. Surgery is needed to remove them or he could end up with a fatal blockage. The estimate for surgery is around $800.00. The current bill was $422.00 for the xrays, vet exam and meds, without surgery. He's currently on pain medication and a relaxer for his urethra, plus vet prescribed diet, but he needs surgery. The stones in his urethra are the bigger threat, and could cause a complete immediate blockage. Once blocked, cats can quickly deteriorate and die. Won't you please help? I tried getting credit, but was only given credit for his initial $422 exam. it's killing me knowing my financial shortcomings are keeping him in pain. I don't know what else to do, but plead for donations. Any help is greatly appreciated. He had a rough start in life. I can't let him suffer. He is so sweet and has many years ahead of him. Thank you for caring and sharing​​.
Vet: 407-630-8243 (Under Katie Ronan/Madison)
Pay pal: thedollarclub@yahoo.com (for Madison)
Mailing address: TDC P.O. Box 770906 Ocala, FL 34477-0906​​ (For Madison)​​​
​
​​
1-19-18 Took cat supplies to a local feral cat colony caretaker in Ocala, Fl
1-22-18 Fred- a feral stomatitis cat who needs teeth out ASAP
We are in desperate need of help with poor feral fred :( i was reached out to last month by a woman who saw fred running around a maintained colony in Clifton NJ with a bad leg injury. We were unable to contact the feeder after 3 weeks, and decided to trap him to help him. Good news is that fred's leg was a very old injury and was already healed! Bad news is that Fred is FIV positive (feline aids) and has stomatitis due to this. Stomatitis is a very painful disease which essentially rots all of a cat's teeth. Feral Fred needs a ton of dental surgery, along with some other medical issues as well (ingrown nail, some open sores, etc). I was given the option and was told by many to euthanize, but my heart and gut told me this guy still had a lot of life left in him.
The woman who initially reached out to me has agreed to help Fred by keeping him in her sight and making sure he is fed properly and healthy after this. Unfortunately Fred has lived outside his entire life (he is about 8 years old we estimate) and will never adapt to being inside, he is VERY feral and we are doing everything we can for him.
Vet: MEADOWLANDS VETERINARY HOSPITAL in HACKENSACK NJ (201-646-2008)
Fundrasier (NOT A 501C3): https://www.gofundme.com/please-help-fred-the-feral​
Pay pal: thedollarclub@yahoo.com (for Fred)
Mailing address: TDC P.O. Box 770906 Ocala, FL 34477-0906​​ (For Fred)​​​
​
​​​
​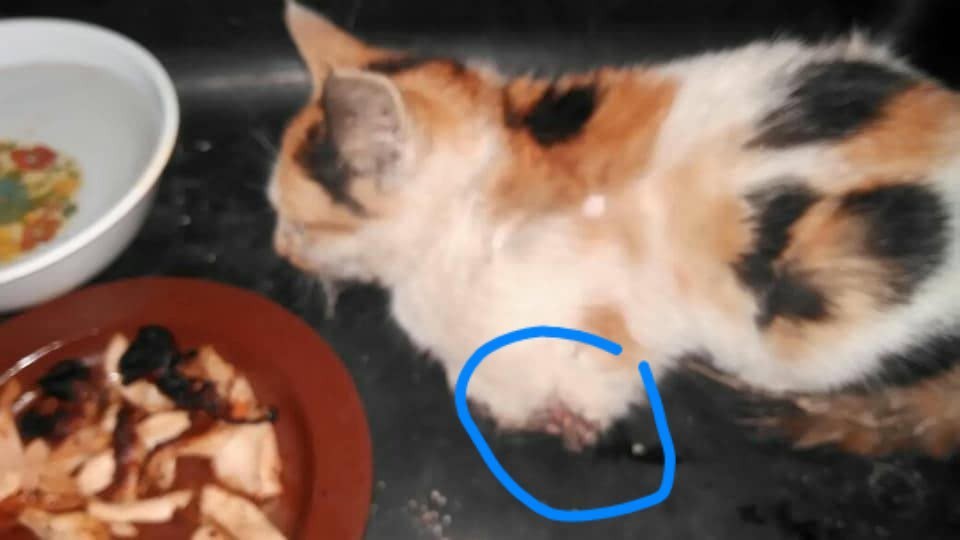 1-24-18 Betty Elizabeth - kitten with paw torn off in Egypt
This 2 month old kitten was found in Egypt with it's front paw torn off. The person who found it gave it a dose of human painkillers. Their intention was good, they knew kitty was in pain and the vets were closed. However, it was overdosed and on top of the paw, his system was now very compromised. At first light, he was rushed to the vet who said he was nearly dead. But IV fluids and lots of care helped him recover. He will be on antibiotics for 2 days before they can do the surgery to remove the rest of the leg properly. The caretakers let me name her in honor of my Betty Elizabeth who just died on November 30th. She was a calico too and looked similar to this little one. The Dollar Club sent $130.00 US dollars to get this precious soul vet care. (HUGE thanks go out to Omnya Hosni for saving her and Monica Baverstock for being our go-between with payments and crying with me over this baby).
Pay pal: thedollarclub@yahoo.com (for Betty Elizabeth)
Mailing address: TDC P.O. Box 770906 Ocala, FL 34477-0906​​ (For Betty Elizabeth)​​​
​​​
​​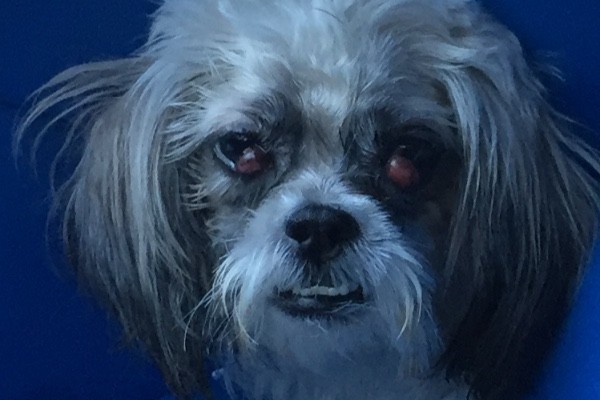 1-25-18 Milo - puppy mill puppy with encephalitis, seizures and cherry eyes
​
SURGERY IS TOMORROW **please help this puppy get surgery****
This is Milo, a 7-8 month old puppy with encephalitis, cherry eyes and seizures. He was purchased at a puppy store ( puppy mill puppy ) by a selfish , cruel family and then abandoned. When they found out he had encephalitis they wanted to euthanize him.
I immediately said no and took him home. There is no need for euthanasia. He takes medication every day three times a day. He is just a puppy mill reject who just needed love and patience. He takes zonisamide, keppra and prednisone daily. He needs surgery for his cherry eye repair and neuter. Dr. Berger of Long Island spay and neuter is doing the surgery Friday January 26. Please donate to help this rescue puppy. Thank you so very much. Destiny's Hope Cat Rescue is a 501c3
Vet: ‭(631) 496-9966‬ (Milo Antonelli from destiny's hope Cat Rescue inc)
Fundraiser page: https://www.gofundme.com/84dh5c-encephalitis-puppy-needs-surgery​
Pay pal: thedollarclub@yahoo.com (for Milo)
Mailing address: TDC P.O. Box 770906 Ocala, FL 34477-0906​​ (For Milo)​​​​
​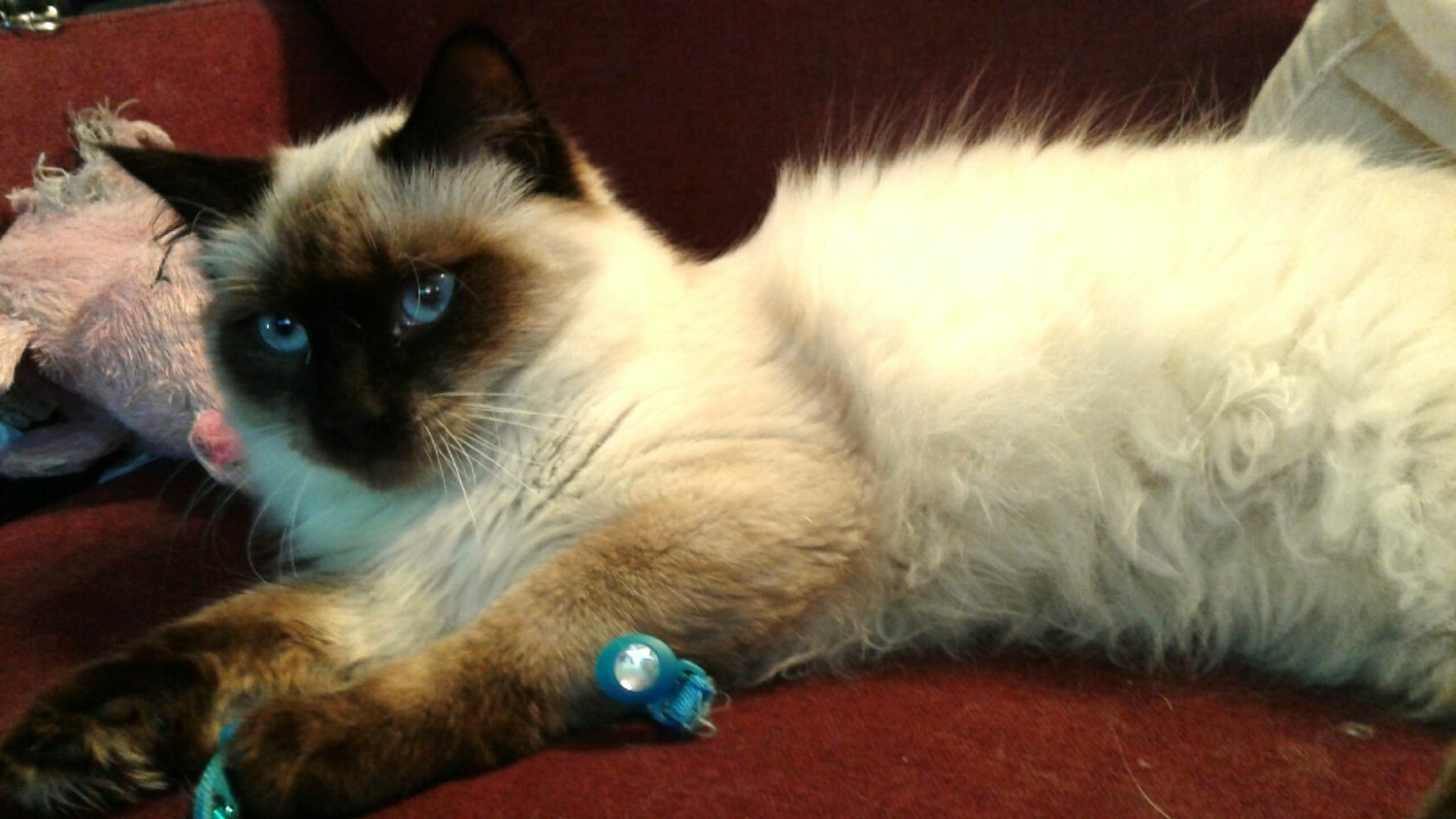 1-26-18 Charlie - cat with intestinal blockage
PLEASE HELP MY CAT CHARLIE! HE NEEDS AN EMERGENCY SURGERY FOR A GI OBSTRUCTION BUT THEY WANT $200-$400 FOR THE DOWN PAYMENT THAT WE DON'T HAVE! SOMEONE PLEASE HELP US! WE DONT WANT TO LOSE OUR CAT HES STILL A KITTEN. PLEASE CALL CORINTH VET AT 518-654-9698 AND DONATE ANYTHING YOU CAN. JUST GIVE THEM MY NAME AND CHARLIE. THANK YOU! ​​
VET AT 518-654-9698​​ (Kayla Lussier/Charlie)
Pay pal: thedollarclub@yahoo.com (for Charlie)
Mailing address: TDC P.O. Box 770906 Ocala, FL 34477-0906​​ (For Charlie)​​​​​
​
1-31-18 Desperate need for Cat food
​​A request for cat food/litter came in from a person who was completely out of food for her cats in Indianapolis, In. The Dollar Club sent 5 cases of food
Pay pal: thedollarclub@yahoo.com (for cat food)
Mailing address: TDC P.O. Box 770906 Ocala, FL 34477-0906​​ (For cat food)​​​​​​​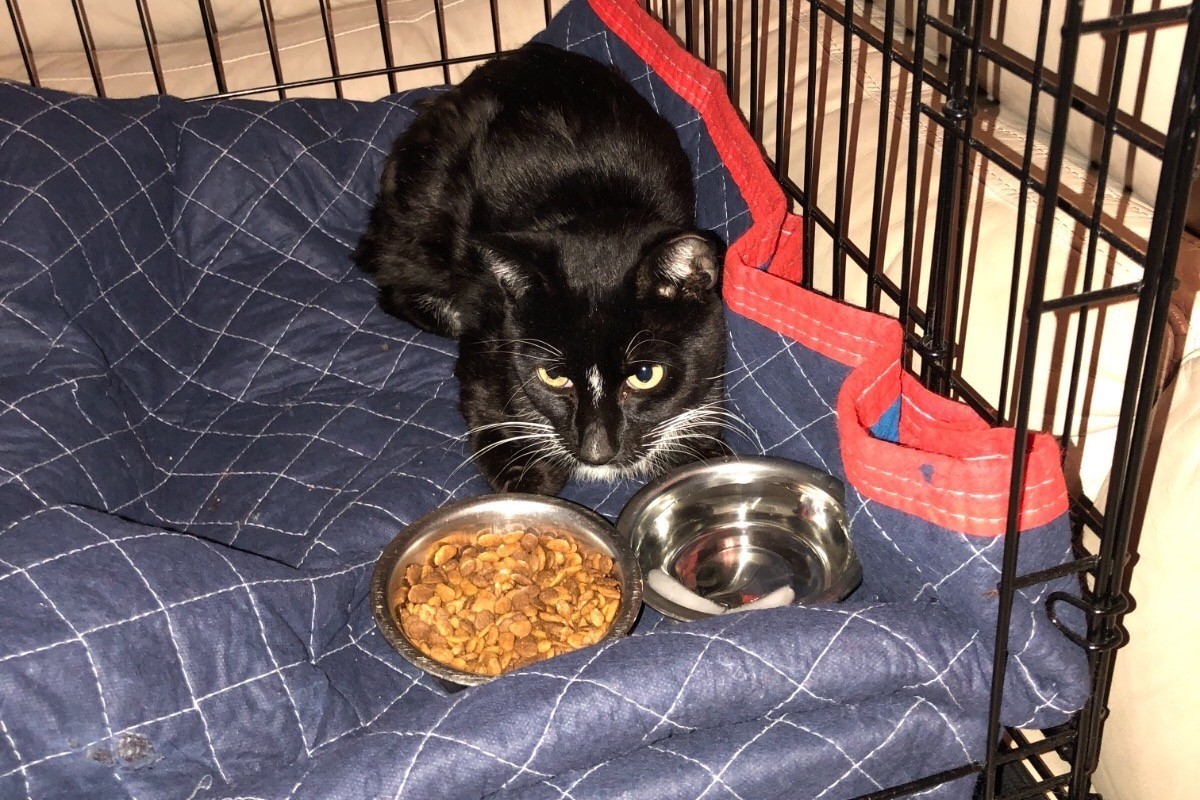 1-31-18 Norman - kitty who was thrown out of a car
Calling our PAWsome supporters and lovely cat fans! We have a critical case that is unfolding as we speak! Norman has had a very rough go to his life. First he was hit by a car (Thrown out of a car) and taken to our local animal services where it was found he had damage to his rear hips. The shelter was going to euthanize him. A local citizen adopted him with the intent of providing further medical care, but unfortunately Norman broke with a severe URI and went down hill fast. His adopter sought daytime and nighttime treatment options at two separate clinics, but Norman wasn't responding. St Francis is now overseeing Norman's care, where he just had a full assessment with one of our medical partners, and he is now being transported to a 24 hour critical care hospital. We want to give this loverboy every chance possible to live, and we sure could use your help to make this happen. Let's save Norman together ❤️❤️❤️​
UPDATE! - We spoke with Norman's doctors and the good news is he is still with us!!
Norman is suffering with a severe internal infection that has caused him to be septic, and he is still battling the low blood pressure and sugar levels which of course are being treated and monitored closely. This guy has some type of severe electrolyte disturbance which could be the result of his traumas of being thrown out of the car, or he could have had a condition that could have been brewing for awhile. In any event they are working diligently to get to the root cause of his condition and treating accordingly.
Norman actually ate a little bit on his own this morning (whoohoo) and he was sitting up in his kennel when the doctor was speaking to us on the phone. He is far from out of the woods, but doing ok. We'll be going over to see him later today.
Everyone knows we can't do these critical types of rescues without our PAWsome supporters. Unfortunately, the veterinary bills are going to be even higher than we anticipated and we thank everyone for following Norman on his journey to living, and for cheering him on. We LUV you guys ❤️❤️❤️
Vet: 813-265-4043
​Fundraiser: https://www.gofundme.com/normans-fho-surgery​​
Pay pal: thedollarclub@yahoo.com (for Norman)
Mailing address: TDC P.O. Box 770906 Ocala, FL 34477-0906​​ (For Norman)​
​
​​