1-1-22 Dog crates desperately needed
Abbeville County Animal Services
The Animal Shelter is in desperate need of XL dog crates. We have 22 big dog kennels and they are full and strays keep piling in. We have dogs that should be in the big kennels, in our biggest puppy kennels. If we can't get these big dogs out, we at least need to provide them a "home" that is big enough for them. We already have 3 XL dog crates being used currently and we don't see an end in sight. Multiple stray calls per day. If ANYONE finds it in their hearts to donate XL dog crates, I KNOW these dogs will be forever greatful! I wanted to list a few more items we are in great need of: Towels-new or used (if used, please wash before you bring. Our washer and dryer run constantly) Paper towels News papers-these keep the puppies and dogs in the crates and kennels off the cold metal floors. During these months, we normally put down a pretty thick layer plus a towel/blanket. Pooper scoopers-obviously we are constantly using these. The more use, the more worn down they get. The ones we have now (donated to us by a great person in the community) are hanging on by a nail (literally). We need the ones with the solid scoopers, NOT the rake scoopers.
Message this page if you have ANY other questions! Thanks to a great community!

Amazon wish list: https://www.amazon.com/hz/wishlist/ls/20RXF2B94X7AQ?ref_=wl_share&fbclid=IwAR1C_KGiv9WzNAupubqxpccWn1XeyVQtzKeIr1yc8ZRdM4j7NECTiK4FNO0
The Dollar Club paypal: thedollarclub@yahoo.com (for Abbeville)
TDC mailing address: P.O. Box 535 Whitehall Pa 18052 (for Abbeville)
1-2-22 Chaos - very ill rescue cat
Last night, I received a call from a young woman who was crying and in need of help with a cat named Chaos. She had rescued Chaos from the street, and as of two days ago he wasn't acting like his usual playful self. She brought Chaos to AMC yesterday, because he had stopped eating and was lethargic. He had a fever of 106 and received fluids at AMC, but this young woman was unable to afford the thousands of dollars in diagnostics that were recommended, so she brought him home. Meanwhile, he continued to do poorly. This young woman lives in an area where people continually dump their cats and dogs in her building's yard, basement, elevator, and garbage chute. She recently took in a cat that was thrown down the chute from the 30th floor (the cat lived). She is the epitome of goodness and takes action, instead of looking the other way and doing nothing. But taking in sick and neglected cats can be very costly for a young solo rescuer. I told her that I'd help her, that Chaos could go to Animal Specialty Center in Yonkers in the morning. But I'm in no position to cover this bill on my own. Chaos arrived at ASC this afternoon and underwent expedited blood work that showed him to have severe leukopenia (low white blood cells). He also tested Felv positive and has a fever of 105.4 degrees. His best chance of recovery is to be hospitalized for 24-48 hours to receive IV fluids, antibiotics, and antivirals, to see if the leukopenia improves. The estimate is between $814-1478. I'm setting this fund at $1000 for now. Please, if you can donate even a small amount it would help me to recover these costs. Thank you so very much and please keep Chaos in your thoughts. Despite his tough boy name, he is a cuddly sweetheart. 💕
Vet: Animal Speciality (914) 457-4000 - He is under Ready For Rescue for Chaos
The Dollar Club paypal: thedollarclub@yahoo.com (for Chaos)
TDC mailing address: P.O. Box 535 Whitehall Pa 18052 (for Chaos)
1-2-22 Cosmo - very ill cat
This is cosmo. My sister's 3 year old cat. He started throwing up a couple days ago and today she came home to him lying on her bathroom floor where he had urinated and there was blood in the urine. She took him in to be seen and the initially thought it could be FUS (feline urinary syndrome?) But when they shaved his neck to draw blood they noticed his skin was yellow. And they couldn't really pull any blood from him either. So they put him on some fluids to try to hydrate him to pull blood for bloodwork. And they now are thinking his liver is failing in some way. They're keeping him overnight to get the tests and try to diagnose him, but my sister is already almost $500 in the hole just for them to treat him today. She told them if it goes over $200 more she's just going to have to euthanize him because that's literally everything she has. She's a recently single mom of 3 and just closed on her first home in November. She already is struggling financially and this is taking any and all funds she has. Not to mention, the emotional heartache she is going through as well. Just 4 years ago to the exact day, she came home from Knotts berry farm to find her dog in the worst shape vomiting and dying from what was found out to be cancer that had riddled so much of her body that it wasn't possible to treat it all and she had to make the heart wrenching decision to euthanize her. She doesn't like asking for help or handouts and is too beside herself to even type everything out so I've volunteered to try to find anybody who can help.
Live Oak Animal Hospital (806)794-9000And (for Cosmo under Crystal Jones)
The Dollar Club paypal: thedollarclub@yahoo.com (for Cosmo)
TDC mailing address: P.O. Box 535 Whitehall Pa 18052 (for Cosmo)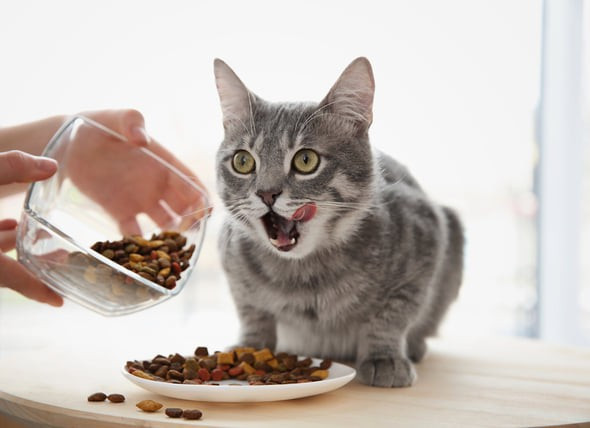 1-3-22 Cat colony in need of food
Our Schnecksville colony feeder of over 50 cats called and is need of food again. I called some into Chewy. It was very hard, they are out of so much!!
The Dollar Club paypal: thedollarclub@yahoo.com (for Colony)
TDC mailing address: P.O. Box 535 Whitehall Pa 18052 (for Colony)
1-3-22 Trouble - very ill cat/blockage
Hello I am reaching out to ask for assistance with my cat. My husband and I are on low income and have already spent $100 on Trouble's care. He was seen at the Animal Hospital of Fayetteville. The vets first name was Steven. The hone number is 910-323-1535 . What happened was we noticed Trouble loosing a dramatic mount of weight, he is normally around 12 lbs, when we got to Fayetteville he was just under 9 lbs, he is now a litle over a week later just under 8 lbs. We thought his symptoms could be FIV/FLEV so we id a rapid test and it was negative, they provided hydration therapy and then suggested bloodwork and xrays, we dont have the money for those. the vet performed a physical exam and found a lump in his abdomen that shouldnt be there so he may be blocked. Steven said he would not charge another vet exam fee bc of the situation provided we could come back in asap for the suggested diagnostic testing to be done which are $200. We have applied for care credit and gotten denied. I am feeding him by syringe approximately 1 - 1.25 cans of Royal Canina Recovery RS Veterinary Diet. We are also prviding him with syringe (oral) hydration of approximately 160 mL of water /day.


Vet: Animal Hospital of Fayetteville 910-323-1535 (for Trouble under Harmonie Takeda)
The Dollar Club paypal: thedollarclub@yahoo.com (for Trouble)
TDC mailing address: P.O. Box 535 Whitehall Pa 18052 (for Trouble)
1-4-22 Norman - urinary blockage
I have a cat currently being treated at the vet for urinary blockage. His name is Norman and was given up by his owners who were divorcing and claimed neither of them could keep him. They did not mention any veterinary history or concerns. Turns out the cat is now straining to urinate and leaving a small trail of droplets a few times a day. The antibiotics did not help which landed him back at the vets office for a 3rd visit and ultrasound yesterday. The UA showed a dilated urethra and resistance in the catheterization while attempting to flush him out. Right now the doctors are discussing having to do a ureteroscopy next to continue treating him. He is at great risk to becoming completing blocked and this has turned into a very difficult financial strain.
Vet: Staten Island veterinary group (718) 370-0390 (for Norman under Victory of the Voiceless)
The Dollar Club paypal: thedollarclub@yahoo.com (for Norman)
TDC mailing address: P.O. Box 535 Whitehall Pa 18052 (for Norman)
1-4-22 Bella - dog hit by car
This is Bella. I am trying to get donations for her to be seen. She was hit by a car. The car drove off. I've been quarantined twice, then had a baby. My baby is 2 months old, and I just returned to work or I wouldn't need help. Bellas estimated care is wound repair at LAKE CUMBERLAND ANIMAL HOSPITAL. 361 north Langdon street, somerset, KY 42501 6066782273, Account number is 7557. I applied for scratch credit and was denied a picture for proof and can't apply for care credit because my account was to far behind after all the time off this year and is currently over the credit limit. This is Bella if you can help please.
Vet: LAKE CUMBERLAND ANIMAL HOSPITAL 606-678-2273 (for Bella)
The Dollar Club paypal: thedollarclub@yahoo.com (for Bella)
TDC mailing address: P.O. Box 535 Whitehall Pa 18052 (for Bella)
1-7-21 Cat beds for sanctuary

I got an e-mail I wanted to share:

"Pls enjoy photos of some of our Sanctuary cats.... When we look back, we will always remember the Dollar Club & how Thankful for your help with our first stomatitis cat Coconut who was bleeding profusely from his mouth one day. He is loved & well cared for still making visits to the vet to keep him healthy. We recently again have taken 2 more new cats off the street w same condition & just went for their preliminary vet visits to schedule their stomtitis surgery. We have taken on more unadoptable cats & slowly are forging ahead & want to let you know you are thought of & thanked for helping cats! HAPPY NEW YEAR Gera & James Irwin ANIMAL HELPERS MARGATE FL
CAT SANCTUARY 88th Lane Bronson FL ( 4 years this Sept)!"


She also included a lot of photos from the sanctuary and I felt bad seeing all the cats and no comfy beds to lay in. So I had some sent. If anyone else would like to send some, here is the address: James & Gera Irwin Cat Sanctuary 11150 NE 88th Lane Bronson, FL 32621-7718
The Dollar Club paypal: thedollarclub@yahoo.com (for Beds)
TDC mailing address: P.O. Box 535 Whitehall Pa 18052 (for Beds)
1-7-21 Torta - kitten with broken leg
I run Zazzy Cats Kitty Rescue. We are a 501c3 based in Long Beach Ca
Currently we have two kitties with broken femurs we desperately want to save the legs and not amputate. Still waiting in the estimate for one but here is the estimate for the other.
As you see in the pictures where both are broke. One also has a diaphragmatic hernia.
Neither repair has been done yet we need to secure donations. If you could help it would be much appreciated.
Vet: Primary Care Animal Hospital 562-274-7776 (for Torta Under Zazzy Cats Kitty Rescue)
The Dollar Club paypal: thedollarclub@yahoo.com (for Torta)
TDC mailing address: P.O. Box 535 Whitehall Pa 18052 (for Torta)
1-8-21 Totes for feeding stations
TriState Noah Project: We just pulled up to what is now one of our largest stops on the stray route. We had a large black tote that covered food at this stop to prevent it from getting wet. This stop grew to one of our biggest after owners tossed their pets outside when they were evicted because shelters are full. For many it is their first winter and it's extremely hard on them. See all the paw prints? Those are all the cats who came earlier looking for food and didn't get to eat because someone stole the tub with food as well as the box that was there also. Given there isn't even a snow imprint from the tub or box this happened early on in the day. We try to keep posts mostly positive but we want to be very clear on this point. Anyone who steals or destroys food containers or shelters for homeless animals, especially in the winter, is a callous, garbage human. Whether that applies to random hateful people or city officials and city employees-you are garbage. Period. This isn't a debate, it's a statement. The fact that you took supplies from an all volunteer rescue also makes you a thief. A good goal for 2022 would be to be a better person.
Tri State Noah Shipping: TriState Noah Project 236 Tando Way Covington Ky 41017
The Dollar Club paypal: thedollarclub@yahoo.com (for Totes)
TDC mailing address: P.O. Box 535 Whitehall Pa 18052 (for Totes)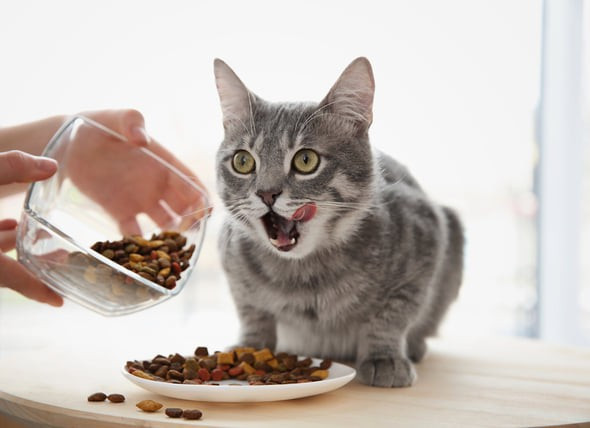 1-8-21 Cat food needed


Amber L Mattocks: IMMEDIATE HELP NEEDED FOR YOUNG NEWARK WOMAN!
Hey guys, got another call from a woman who's struggling to feed her cats. I'm going to drop off a few things now but could really use some donations, either food donations or monetary donations to help. She has 11 cats home and feeds two colonies outside.
I could also use help getting her flea medication for the indoor cats because I was just told that they have fleas- 12 doses of Revolution or Frontline. If any rescues have flea meds that they want to donate I'll do my best to make arrangements to pick them up or if people want to send a donation so they can be purchased that would be great too.
Contact me directly with questions ❤️ TIA. Any contribution is greatly appreciated, so many people are struggling like this it's really hard to learn about the desperate situations that so many are in.

The Dollar Club paypal: thedollarclub@yahoo.com (for Food)
TDC mailing address: P.O. Box 535 Whitehall Pa 18052 (for Food)
1-10-21 Lucky - blocked kitty
Friend John Seger rushed Lucky, his beautiful black house panther to the vet an hour ago. He isn't eating, or drinking or using the litter box and is hiding, not sure if a blockage?
Poor John has no money for such costs and needs our help. Tammy Lawrence and I have zelled him $$ but he needs to cover costs for his care when they are reported to him.
He was turned away from Justin Bartlett Vert and is going for testing and care from Dr. Maria Lowry Chasewood at Chasewood Animal Hospital Jupiter now. **UPDATE** DONATIONS NEEDED! Ashley called from Chasewood and he has a 100% blockage. He will be tested, and kept overnight and I will report what treatment will be needed and costs as soon as Dr. Maria determines the cause. **UPDATE** i AM AT A LOSS FOR WORDS OR GRATITIDE AS TO THE AMOUNT OF DONATIONS THAT WERE MADE TO LUCKY'S VET BILL. HE HAS A BLOCKAGE AND INFECTION WHICH WAS CAUSING HIS BLADDER TO SWELL. DR. MARIA OFFICE SAID HE WOULDN'T HAVE MADE IT ANOTHER TWO HOURS. HE HAS A CATHETER TO DRAIN HIS BLADDER AND HIS INFECTION IS BEING TREATED WITH ANTIBIOTICS AT THIS TIME. HE WILL BE THERE TONIGHT AND POSSIBLY TOMORROW NIGHT TOO. BECAUSE OF YOUR GENEROSITY IN DONATIONS, DR. MARIA HAS CAPPED THE AMOUNT OF DONATIONS AT $700 SHE HAS RECEIVED AT THIS TIME. I WANT TO THANK THE DOLLAR CLUB FOR THEIR GENEROUS DONATION TODAY AND THE ANONYMOUS DONORS WHO GAVE SO GENEROUSLY TO LUCKY'S CARE
Vet: Chasewood Animal Hospital 561-745-4944 (for Lucky)
The Dollar Club paypal: thedollarclub@yahoo.com (for Lucky)
TDC mailing address: P.O. Box 535 Whitehall Pa 18052 (for Lucky)
1-16-21 Cat food needed
Leftover Pets Inc is asking for donations.
We received these food donations on Thursday but the generous person wished to remain anonymous. Every month we feed 200 cats for senior citizen and low income families in Barrow County. That's more than 500 lbs of food! Your donations make a difference for these cats and their caretakers! Food can be purchased from our Chewy or Amazon.com wish lists or another online retailer or donations can be dropped off at our clinic OR you can make a donation on this post to help us purchase food. We accept any brand, any size bag of dry food and any brand, any size package of wet food. Here are links to our Chewy and Amazon.com wishlists: https://a.co/1TQkFtm https://www.chewy.com/g/leftover-pets-inc_b65034909
Leftover Pets 30A Woodlawn Ave Winder GA 30680
The Dollar Club paypal: thedollarclub@yahoo.com (for Food)
TDC mailing address: P.O. Box 535 Whitehall Pa 18052 (for Food)
1-18-21 Charlie - kitty needs amputation
Meet Charlie. He is super scared, but not aggressive. He is roughly 3yrs old. Not microchipped, nor neutered. He has been coming around for food and water the last couple weeks. The other night while reviewing the security cam I noticed he was dangling his back leg 😞 we instantly put a trap out and got him! I took Charlie to Bloomsburg Veterinarian hospital today where they took xrays and you can clearly see the broken Femur 😭 poor guy is in alot! Of pain. I don't know what to do here. The estimate as shown in the picture is between $1572.58-$1,831.58. I can't bare to know this guy is in so much pain and not try to help him. They sent me home with some oral pain meds and in order to schedule the surgery he had to be tested for Felv/Fiv which was negative and fully vaccinated. His amputation is scheduled for this Tuesday the 18th, check-in is at 7:20am. I am supposed to pay half if not all at drop off and the remainder at pick up the following day. Now if I can't come up with the funds then I am going to have to cancel his appointment Monday and reschedule, but again with the amount of pain he is in, he needs it done ASAP. If you are able to help in anyway!!
Vet: Bloomsburg vet- 570-784-6440 (under Charlie Stead)
The Dollar Club paypal: thedollarclub@yahoo.com (for Charlei)
TDC mailing address: P.O. Box 535 Whitehall Pa 18052 (for Charlie)
1-18-21 Miss Jerry - kitty with a very swollen and black tongue
Hello I'm trying to raise money for my Miss Jerry who I received 5 years ago due to her 91-year-old owner passing away she's been very healthy found her the other day not able to eat when I checked her out I noticed her tongue it is swollen black and blue and she is drooling I'm thinking she's in pain I've definitely called emergency vets and I cannot afford this at the time as I take care of 13 rescue kitties at this moment I have exhausted my CareCredit and reapply to be denied I have since been laid off because of covid-19 I have applied for so many jobs and calling them back and being unsuccessful I have maxed out all my credit cards getting about 13 cats fixed in my area that are for all between August and October of this year I need to get this Kitty to the vet she has an appointment Wednesday at 9:30 they will not see her with any form of payment not one hand any help is greatly appreciated
Vet: Mays landing veterinarian hospital 609-909-8907 (for Miss Jerry under Karri Jorge)
The Dollar Club paypal: thedollarclub@yahoo.com (for Miss Jerry)
TDC mailing address: P.O. Box 535 Whitehall Pa 18052 (for Miss Jerry)
1-27-21 Cat food needed
AniMeals No-Kill Adoption Ctr and Animal Food Bank
We are in desperate need of more cat food for our shelter! Our shelves are running low on cat food, and members of our community rely on our Animal Food Bank Program to help feed their pets. We have gone through a large amount of cat food in the past couple of months between our Animal Food Bank Program and the feeding of the Community Cat Colony here in Missoula. Our shelves are the lowest they have been in a while, and we are in desperate need of more cat food! As an Animal Food Bank, we distribute food to homebound disabled individuals, Community Cat Colonies, members of our community who are in crisis, and other animal rescues. It is our mission to help feed as many animals in our community as possible.
We are open Monday-Sunday from 8-6pm for donation drop offs. We are located at 1700 Rankin Street. Open bags of food are acceptable if there is a label with an expiration date.
Please visit the link below if you would like to order online!
Amazon Pet Food Bank Wish List: https://www.amazon.com/hz/wishlist/ls/3LF53TCXT7WRM...
Walmart Wish List:
https://www.walmart.com/.../e9f22cbd-6f8e-4945-b5ec...
Chewy Wish List:
https://www.chewy.com/g/animeals_b73002103
The Dollar Club paypal: thedollarclub@yahoo.com (for cat food)
TDC mailing address: P.O. Box 535 Whitehall Pa 18052 (for cat food)
1-27-21 Armin - kitten with jaw injury
We found a 7 week old male maincoon kitten with a lip Avulsion. He's in extreme pain and cannot drink or eat anything. We took him to the vet and they told us that he would need stitches as soon as possible but his procedure Would cost 450❗️ Unfortunately we don't have that kind of money available we are asking for donations, please donate anything so that we can take him back to the vet. Or if anybody can take him in? If we can't come up with the money I'm going to have to surrender him to the animal shelter🙏🏼 ❗️I have been cleaning his wound with water, and keeping it sterile. He also has a gauze on him currently to stop the bleeding. Please feel free to comment any suggestions on how to keep okay in the meantime🙏🏼
Vet: Cypress animal hospital (626) 331-0775 Under kitty corral (for Armin)
The Dollar Club paypal: thedollarclub@yahoo.com (for Armin)

TDC mailing address: P.O. Box 535 Whitehall Pa 18052 (for Armin)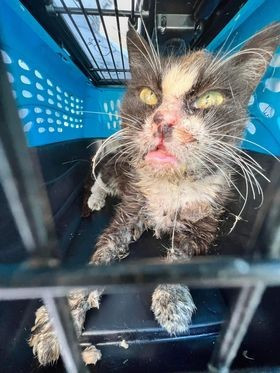 1-27-21 Riley - a suffering kitty
I saw a post and saw this cat in a video (I can't copy it here for you) and I immediately said I could offer a donation if they could get him. The same group as the last kitty I posted, ran out and got him and just arrived at the vet. I told them we could do $200 and to let us know if they need more. This cat is in such sad shape! I will try to copy the link to the post with the video
and I will put it in comments section. The group who is helping this one and the one from earlier is called: Kitty Corral
Vet: Cypress animal hospital (626) 331-0775 Under kitty corral (for Riley)
The Dollar Club paypal: thedollarclub@yahoo.com (for Riley)
TDC mailing address: P.O. Box 535 Whitehall Pa 18052 (for Riley)
1-31-21 Jasmine - very sick dog
Folks this is Jasmine. She is 8 years old and belongs to Stephanie Haywood, who has some a LOT for the animal community and now she needs our help. Jasmine has swelling in her stomach and she needs to either raise $400 for an ultrasound or the other option we don't want is $280 to euthanize her. ***UPDATE*** Jasmine was put down she had so much fluid in her abdomen. They said she had cancer and her kidneys and liver was shutting down
Vet: Powers Pet Emergency 1-719-473-0482
The Dollar Club paypal: thedollarclub@yahoo.com (for Jasmine)
TDC mailing address: P.O. Box 535 Whitehall Pa 18052 (for Jasmine)