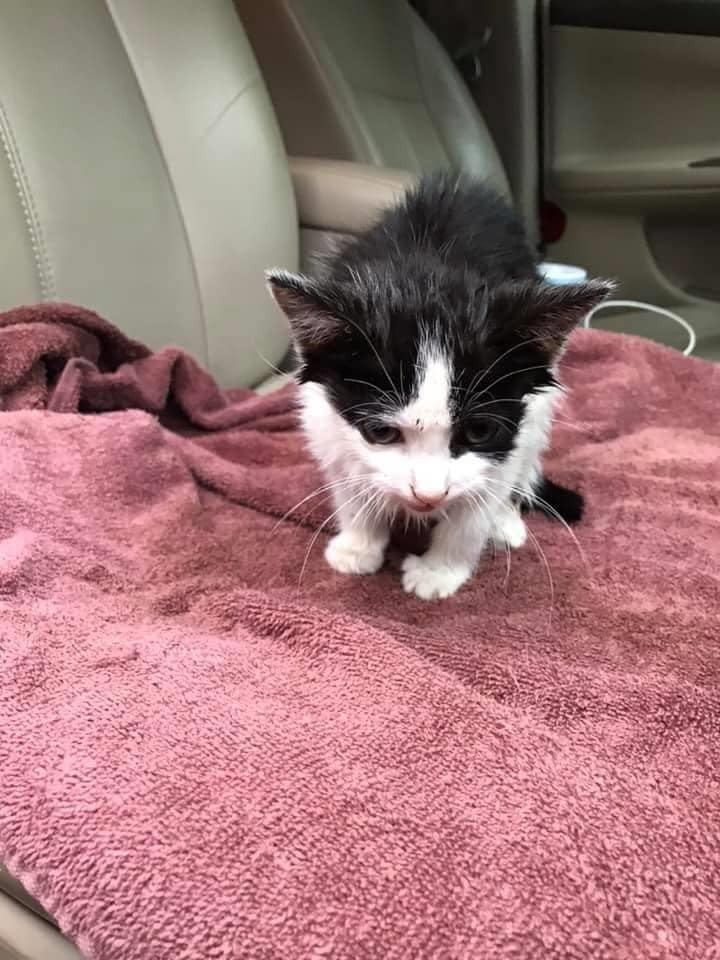 7-1-20 Kitten with 2 broken legs
Adoption First Animal Rescue KY is asking for donations. Newest intake 😞 We are completely tied, but this girl was found in the middle of the road. Both her back legs are broke & one is open. She has maggots crawling out of the injury. 🚨 We need to raise funds ASAP 🚨
Sheabel Veterinary Hospital 859-269-7387 (under Adoption 1st Animal Rescue)

The Dollar Club Paypal: https://www.paypal.me/TheDollarClub (for Broken legs)
Mailing Address: TDC P.O. Box 116 Hereford, Pa 18056 (For Broken legs)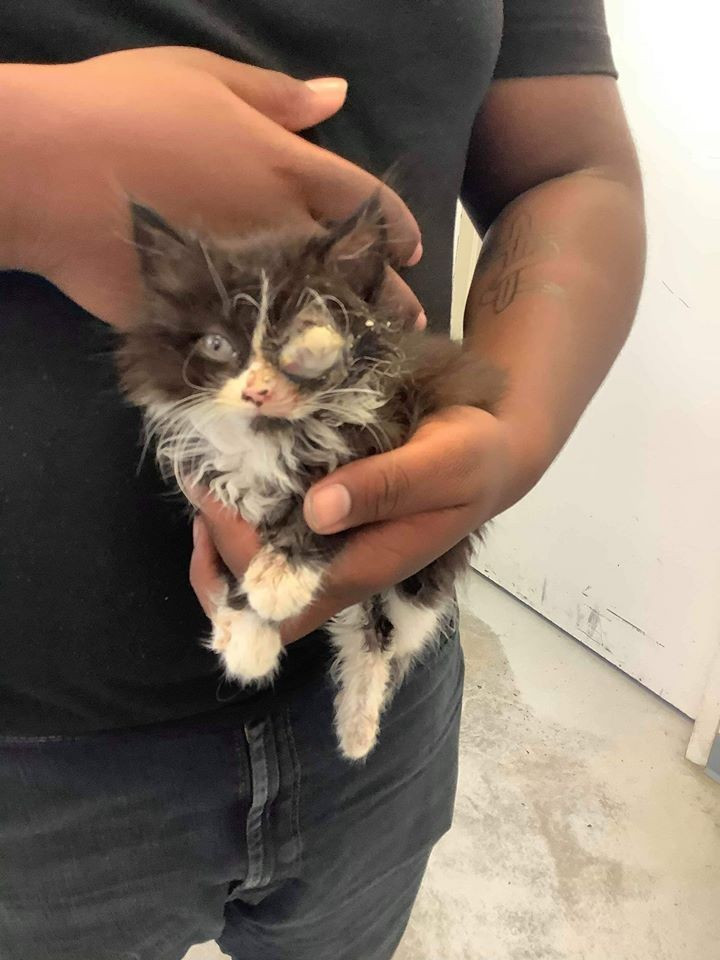 7-3-20 KItten with a bad eye
Dillon Shelter, Dillon SC. This little kitten just brought to shelter and needs vet care today!!! Can anyone help with donation? Please. PayPal humanesocietyofdilloncounty@gmail.com
Any help appreciated. No name yet. Just specify kitten with eye problem. Needs to go quickly.
Thank you!!!
Vet: Dillon Animal Hospital. 843-774-8361 (kitten w/eye problem)
The Dollar Club Paypal: https://www.paypal.me/TheDollarClub (kitten w/eye problem)
Mailing Address: TDC P.O. Box 116 Hereford, Pa 18056 (kitten w/eye problem)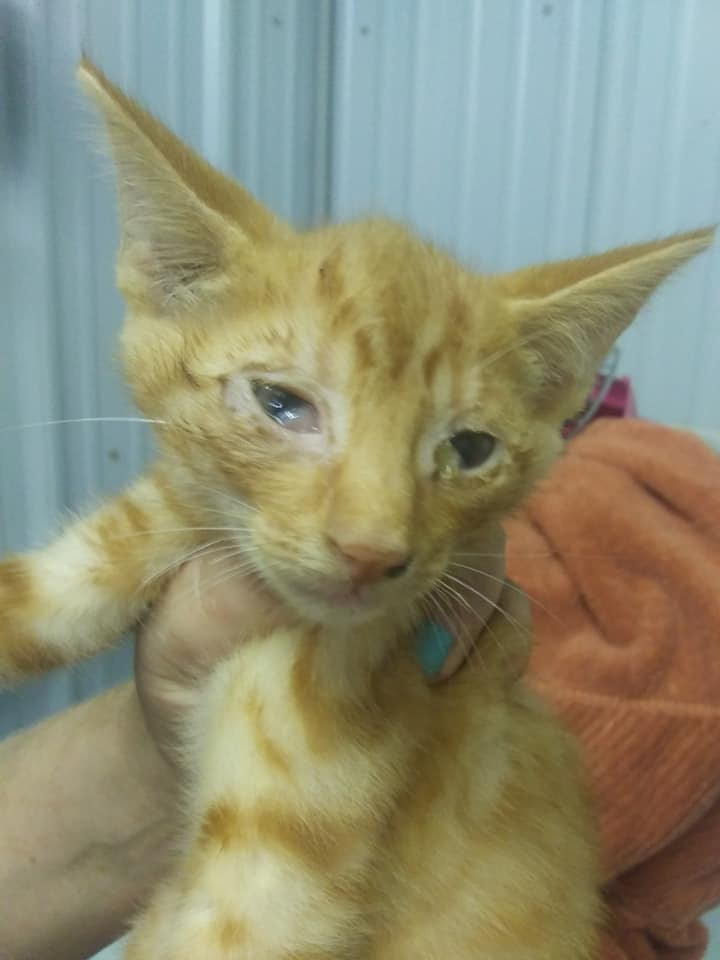 7-5-20 Hoard of very sick cats
Save the Strays Schuylkill:
Thank you Hillside Cats for giving us a call yesterday and requesting emergency backup, you guys walked in on a terrible situation I'm glad somebody reported it. There were 16 adults removed and 10 kittens. We got all cats into a foster home that will be temporary to evaluate each cat give them time to decompress and provide for their medical needs. We will update the post as time goes on to keep everybody updated as well. These cats have a road to recovery the only thing that they have known is living in a 12 by 6 dark shed with no lighting, no air ventilation, over one foot of feces urine and decomposing bodies or bodies that were dying. Most of them can be pet and touched within hours of being removed from that situation. I do think that they all just need some time to settle down and adjust to the new surroundings. One of the kittens did not make the transport from the shelter to a foster home, the rest of the remaining nine kittens are what I would call is critical. They are anemic from fleas, flea infestation was terrible, tapeworms, roundworms, flea bite dermatitis, eye infections and upper respiratory infections dehydrated and malnourished. Thank you Berks Animal Hospital for being able to give them a full evaluation on Monday at 12 noon. We need wet food Any Kind Plus kitten specific we are going through more than two cases of day right now! We also need more volunteers! Foster homes are always needed and we will help you get the supplies and stuff that you need to Foster them plus we take care of the medical! We need nutri-cal for all of the malnourished kittens, we need dry purina kitten chow and dry adult formula without artificial dye. I know that sometimes we ask for a lot and we thank everybody who supports Us in any way! But they would not have had a chance at Hillside, they don't have the space or the ability to house cats that need this amount of time to adjust... plus a very active busy bright environment is not an ideal place for them to start their new journey in life
Anybody wishing to make a donation to their medical expenses can do so by calling the veterinarian 610-562-2500 or you can mail it to 10 Zion Church Road Shoemakersville Pennsylvania please include save the strays when you make your donation.
Food can be shipped to: Save the Strays Schuykill P.O. Box 114 Valley View, Pa 17938
The Dollar Club Paypal: https://www.paypal.me/TheDollarClub (Cat Hoard)
Mailing Address: TDC P.O. Box 116 Hereford, Pa 18056 (Cat Hoard)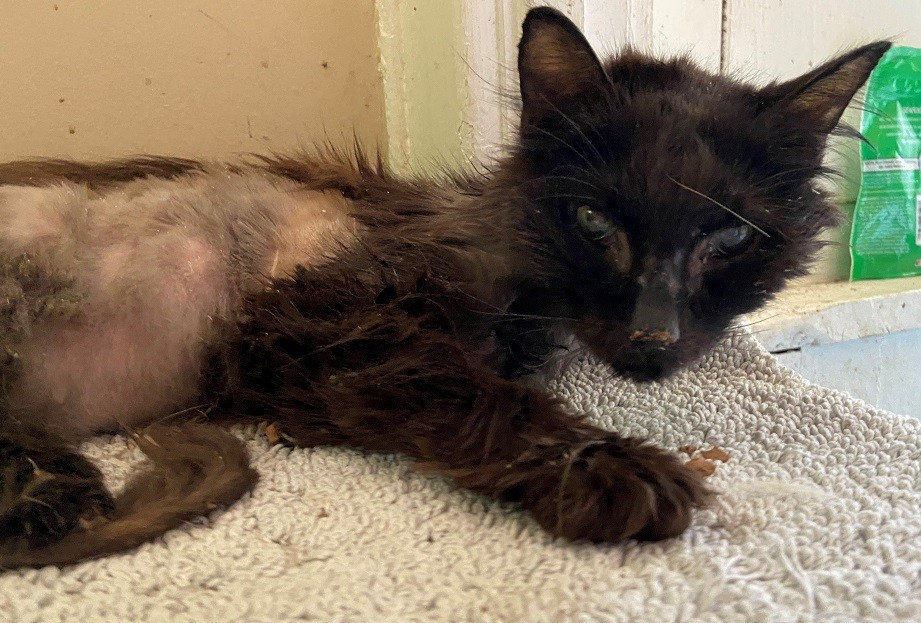 7-7-20 Back stray senior kitty needs ER vet
Animal Rescue Connection, Inc. is asking for donations.
Gang, we took in this poor senior boy in very bad shape on Saturday. Bloodwork came back today and he is diabetic. This is a cat that at one point had a family so he is either lost or was dumped because he was old and sick. All I know is that he needs our help. We need to give him a chance to make a recovery, if possible. He will head to the vet today, thanks to Hearthside Cats, Inc., and will be there for a few days to try and get his diabetes regulated. Please if you can donate to this sweet old boy's care, we'd be so grateful. He deserves a chance. Thank you!
Vet: Genesee Valley Vet (585) 243-5100‬. He will be under Hearthside Cats
The Dollar Club Paypal: https://www.paypal.me/TheDollarClub (Diabetic stray)
Mailing Address: TDC P.O. Box 116 Hereford, Pa 18056 (Diabetic stray)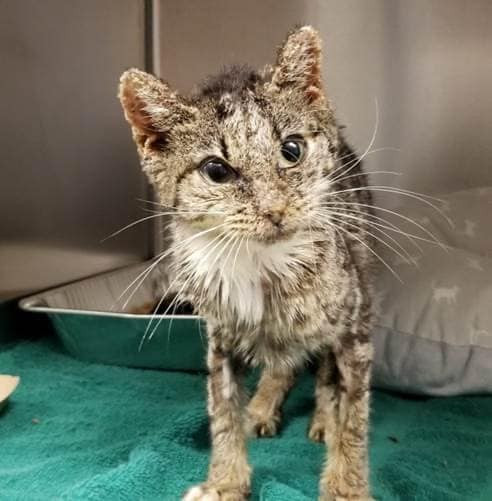 7-8-20 Nan - very ill senior stray
This afternoon, we got an email for a cat at Gwinnett County Animal Control named Nan.
The email was a last call plea. She was going to be put to sleep today. I called the shelter and they let me know that two other rescue groups offered to rescue her and immediately euthanize her. My heart shattered. Nan deserves a chance at life. She deserves to feel loved in her final days and not have them cut short.. Nan will immediately go to our emergency vet to address her medical issues and then she will move into a foster home with us.Welcome to Three Paws, Nan. I can't wait to meet you and see you in a home. ❤️ **update** Nan is in *really* rough shape.
She has a lot going on. She's only 3 lbs as a fully grown adult cat. THREE POUNDS.

An average cat weighs 8-10 lb.We will update once we hear more from the emergency vet. We have attached some of her bloodwork thus far. Everything highlighted in red is an abnormality. She has a lot going on. We will update once we hear more from the emergency vet. It looks like she has renal disease. She also has much more going on. We are hoping to find out soon what all is causing all of these abnormalities.Please continue to share and donate! She's such a wonderful cat and we are so blessed to have her in our rescue. You got this, Nan! Sending you all our love
Village Vet: 404-371-0111 it will be under Nan with Three Paws Rescue. 
The Dollar Club Paypal: https://www.paypal.me/TheDollarClub (Nan)
Mailing Address: TDC P.O. Box 116 Hereford, Pa 18056 (Nan)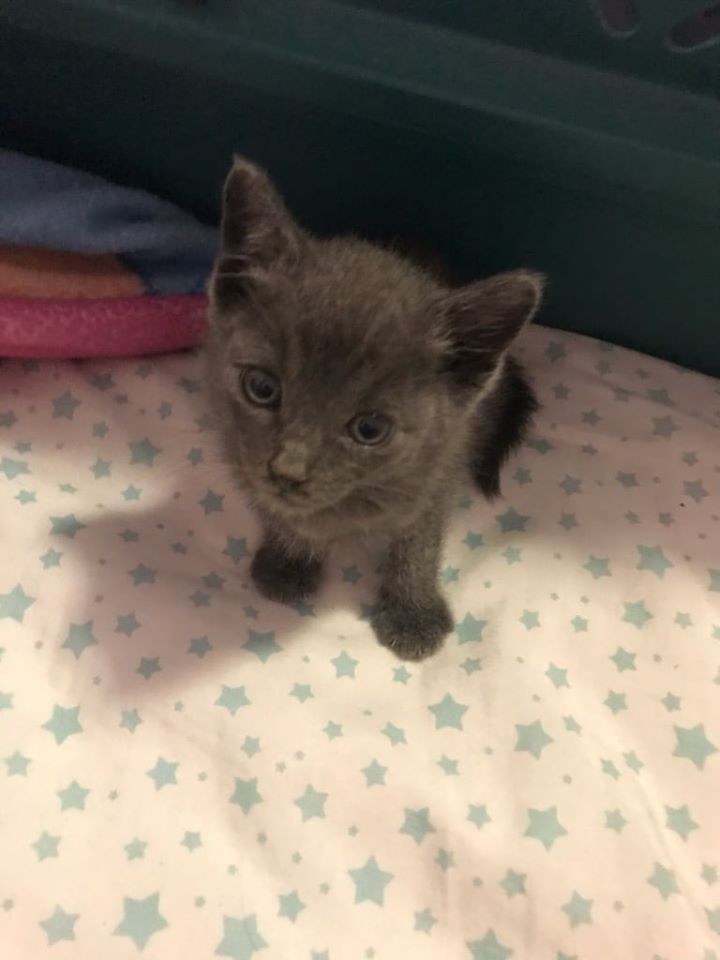 7-8-20 Church Kitten - needs surgery
Update on our urgent kitten rescue situation: After losing Binx, we brought all of the kittens to see Dr. Scriffignano yesterday for a full checkup. Little Church, pictured here, was also failing. X-rays showed that like Binx, he has a congenital defect of his digestive system. We consulted with multiple experts, and were presented with the choice of either euthanizing him, or attempting to correct the defect with surgery. I think you all know what we decided to do. Church's surgery is happening either today or tomorrow. Our mission is that every animal deserves a chance, and if there is hope, we are going to go for it. The low end of the estimate for the surgery is $10,000. You are what has sustained us through this crisis and allowed us to do our work during both the worst public health emergency of our lives, and the worst kitten season we've ever seen.
Verona Animal Hospital a call at 973-239-1881. (for Church under Angels Of Animals) or
Oradell Animal Hospital: 201-262-0010 (For Church under Angels of Animals)

The Dollar Club Paypal: https://www.paypal.me/TheDollarClub (Church)
Mailing Address: TDC P.O. Box 116 Hereford, Pa 18056 (Church)
07-9-20 Colony in need of food


Amber L Mattocks

Desperately need friskies wet food for the Ridgefield Park colony (74 cats)

Please pm me if you can help ❤️
The Dollar Club Paypal: https://www.paypal.me/TheDollarClub (NJcolony)
Mailing Address: TDC P.O. Box 116 Hereford, Pa 18056 (NJcolony)
7-15-20 Another cat that was struck by fireworks
This poor stray cat (no photo) was struck by a lit firework and has a hole in her back. She need immediate treatment. There is a neighbor who is willing to get her to a vet and do after care but has no money to have a vet see her. The vet will only take ONE payment over the phone so any donations have to come through us and we will forward as one payment.
The Dollar Club Paypal: https://www.paypal.me/TheDollarClub (fireworks)
Mailing Address: TDC P.O. Box 116 Hereford, Pa 18056 (fireworks)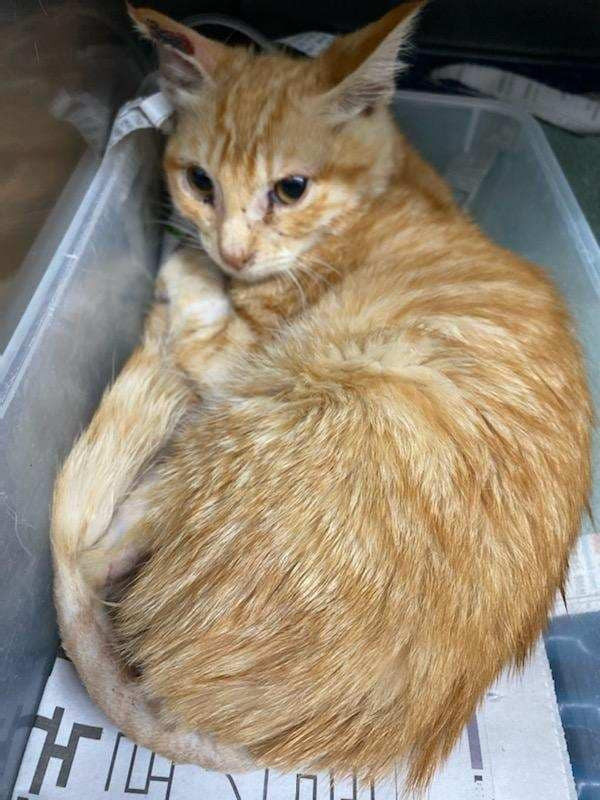 7-17-20 Tangeryan - cat with a firecracker put in his anus
There is a LOT of information and updates on this kitty. So I will try to summarize. This cat was tortured and abused: 3 broken limbs, firecracker up his rear, injury on paw, tail and head. He has had the surgery on his rear so far, but there are more surgeries needed for his broken bones. This is the second cat found like this in the same area. The police have been notified. There has been donations made, but they still need a lot more. The Rescue group that has him is called Sweet Pawz. I think the bill estimate is around $7,000. They didn't think he would make it through the first night, but he has and he is a fighter!
Colima Animal Hospital: 626 912-9411 (ask for Monique, it is Puss under Street Pawz)
The Dollar Club Paypal: https://www.paypal.me/TheDollarClub (Tangeryan)
Mailing Address: TDC P.O. Box 116 Hereford, Pa 18056 (Tangeryan)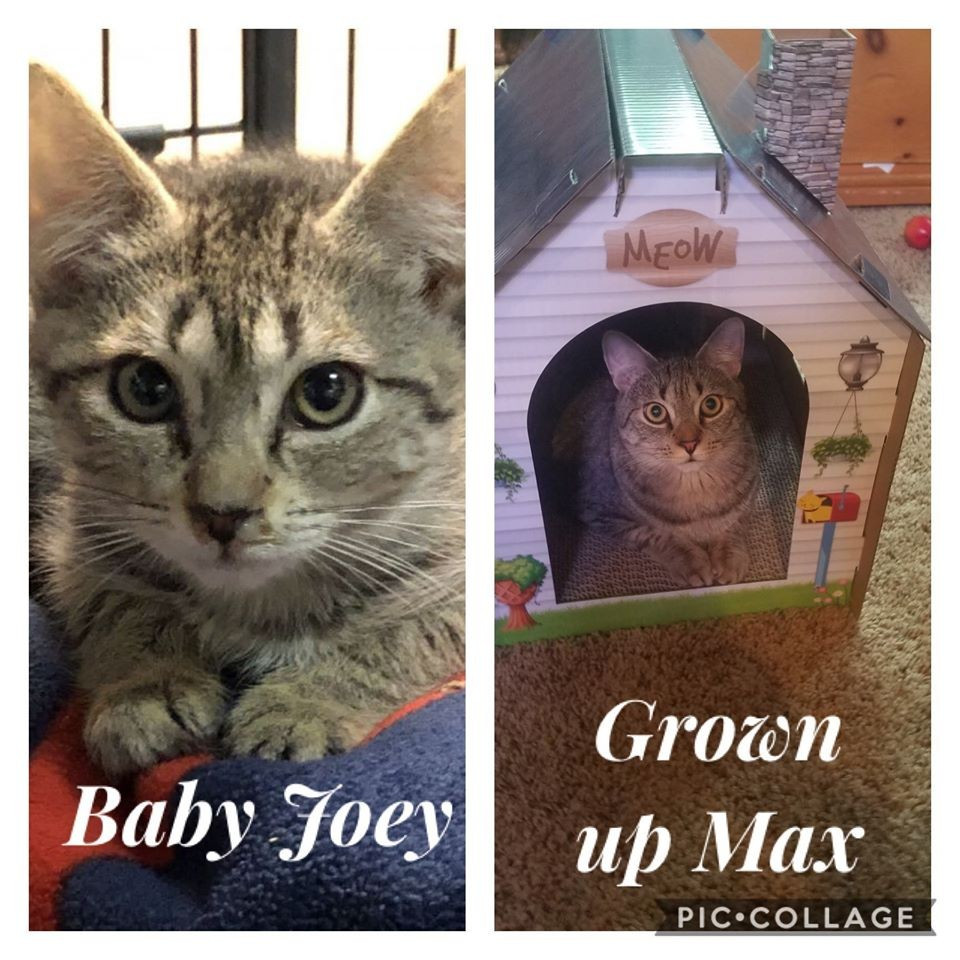 7-19-20 Max aka Joey very ill and needs hospitalization
As you know, once a fur baby comes into our Angels home, they are a part of our family. They are a part of our family even after they find their furever homes and our adopters are so great and sending us updates, which we absolutely love! One of our Angels family, Max (aka Joey) is severely sick 😿. When Max came to us, he had severe eye infections and double ear infections. For a while, we didn't know if his vision would be permanently damaged. Thankfully, he made a full recovery and found his furever home with his rescuer last October! Max was rushed to NorthStar this morning after being extremely lethargic and not using the litter box. The doctors discovered bacteria in his blood and also red gel looking fluid in his stomach. His case is so severe that he is being transferred to Robbinsville later today after they treat him for dehydration, nausea and pain. As of now, it could be anything from a severe bacterial infection to liver disease to cancer 😿 Max (aka Joey) has been through so much already and has battled back from losing his vision. We know that he is going to beat this as well. Currently the vet estimate is set at $2,700-$3,000 for his treatment.
Angels Helping Animals
NorthStar Vet.com (609) 259-8300. You can also make a payment through NorthStar's website
The Dollar Club Paypal: https://www.paypal.me/TheDollarClub (Max/Joey)
Mailing Address: TDC P.O. Box 116 Hereford, Pa 18056 (Max/Joey)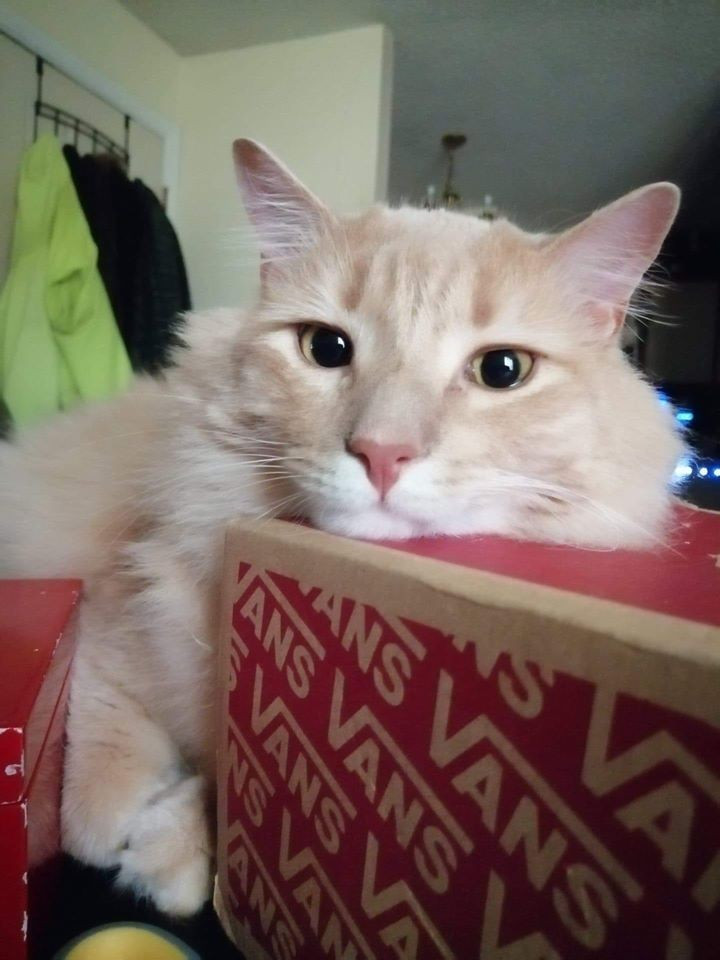 7-20-20 Milo - blocked kitty
Our cat Milo has been in the hospital for 4 days now. His bladder is blocked because he has crystals built up in there. He was catheterized the whole time, until yesterday. They took it out in the afternoon to see if he could go without, but then they called at 1am to say he needed to be catheterized again. Today they said when they try again, if he doesn't go he will have to be moved to a different animal hospital for additional treatment. We absolutely love this cat, but we just don't have the money for that. It would double the bill we already have. He's only a few years old and losing him would be devastating. Please help in any way possible. Thank you all so much for taking the time to read this.
Vet: Ocean View Vet Hosp: (609)486-5025 (Milo under Connie Hannum)
The Dollar Club Paypal: https://www.paypal.me/TheDollarClub (Milo)
Mailing Address: TDC P.O. Box 116 Hereford, Pa 18056 (Milo)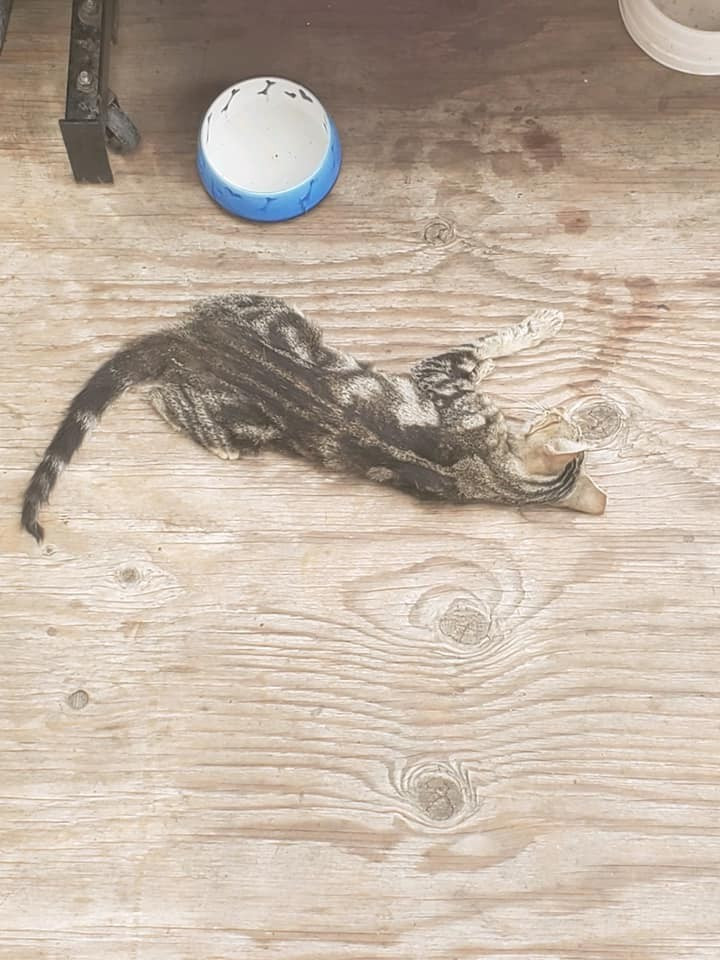 7-22-20 Very sick kitty (dying)
🚨EMERGENCY 🚨
Hurt cat in La Puente mobile home park. Blood came out of mouth and cat is barely moving. Possibly poisoned. This is terrible, we're going to file a police report. This is just another from this location. This baby needs help. Finder is dropping off to me. I can drop off to vet but can't afford vet bill. Can anyone help? Please share! Update: Cat is at Leave No Paws Behind in West Covina. Donations can be made directly to vet under tabby kitty Cervantes.
Vet believes it's an issue that's been going on. Kitty has maggots in her mouth and doesn't believe she can be saved 😢 She suggested euthanasia 💔RIP Mama 💔😢
Update: Poor kitty is actively dying 😞 She's going to be euthanized 💔 Thank you for your generous support and donations.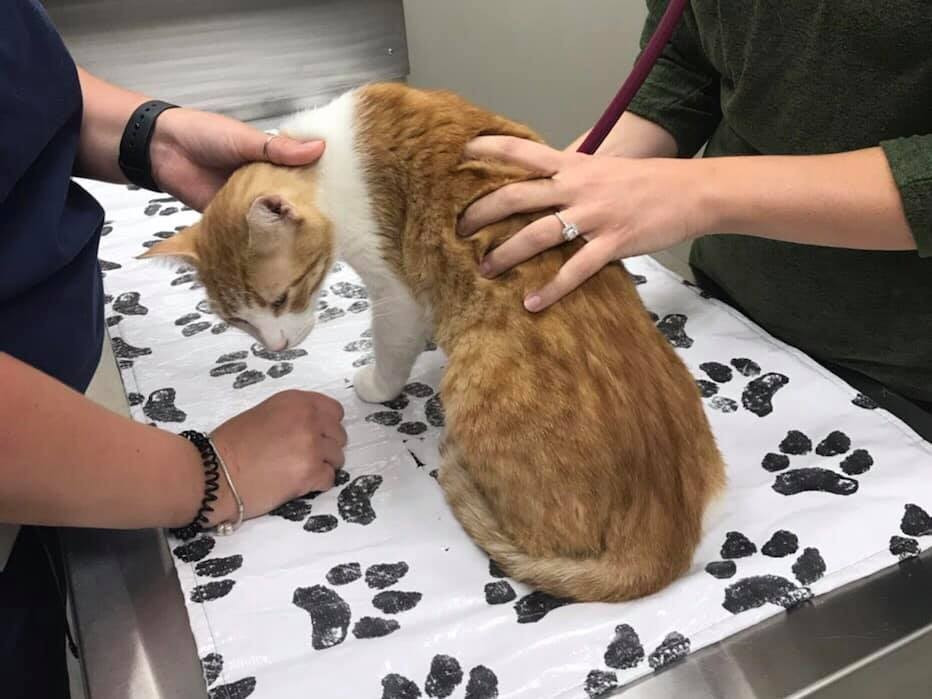 7-22-20 Chato - very sick kitty
Chato is having trouble breathing and needs to be taken to urgent care. The rescue has no funds to pay up front and Pet Check Urgent Care requires payment at the visit.
We would like to help Chato as part of our outreach program but cannot. After seeing the videos of Chato I could not let him wait until Sunday for a regular vet appointment. I told his person to take him and whatever she couldn't cover I would. Unfortunately, I'm on a fixed income and have no savings so now I'm an anxious mess. They are currently waiting at Pet Check to have Chato seen. Please send healing energy. We had to say goodbye to Chato's sister, Oreo, not too long ago. We hope what Chato is dealing with is not as serious. Please send support if you can and note "Chato" I know I've been asking for a lot lately but if you can help at all it would be appreciated 🤍 (Sarama Animal Rescue). ***UPDATE** Chato has a fever and crackling in his lungs. He needs x-rays and an FIV/FeLV test. That's what I know so far.
Vet: Pet Check Urgent Care: 856-404-9858 (Chato under Sarama Animal Rescue)
The Dollar Club Paypal: https://www.paypal.me/TheDollarClub (Chato)
Mailing Address: TDC P.O. Box 116 Hereford, Pa 18056 (Chato)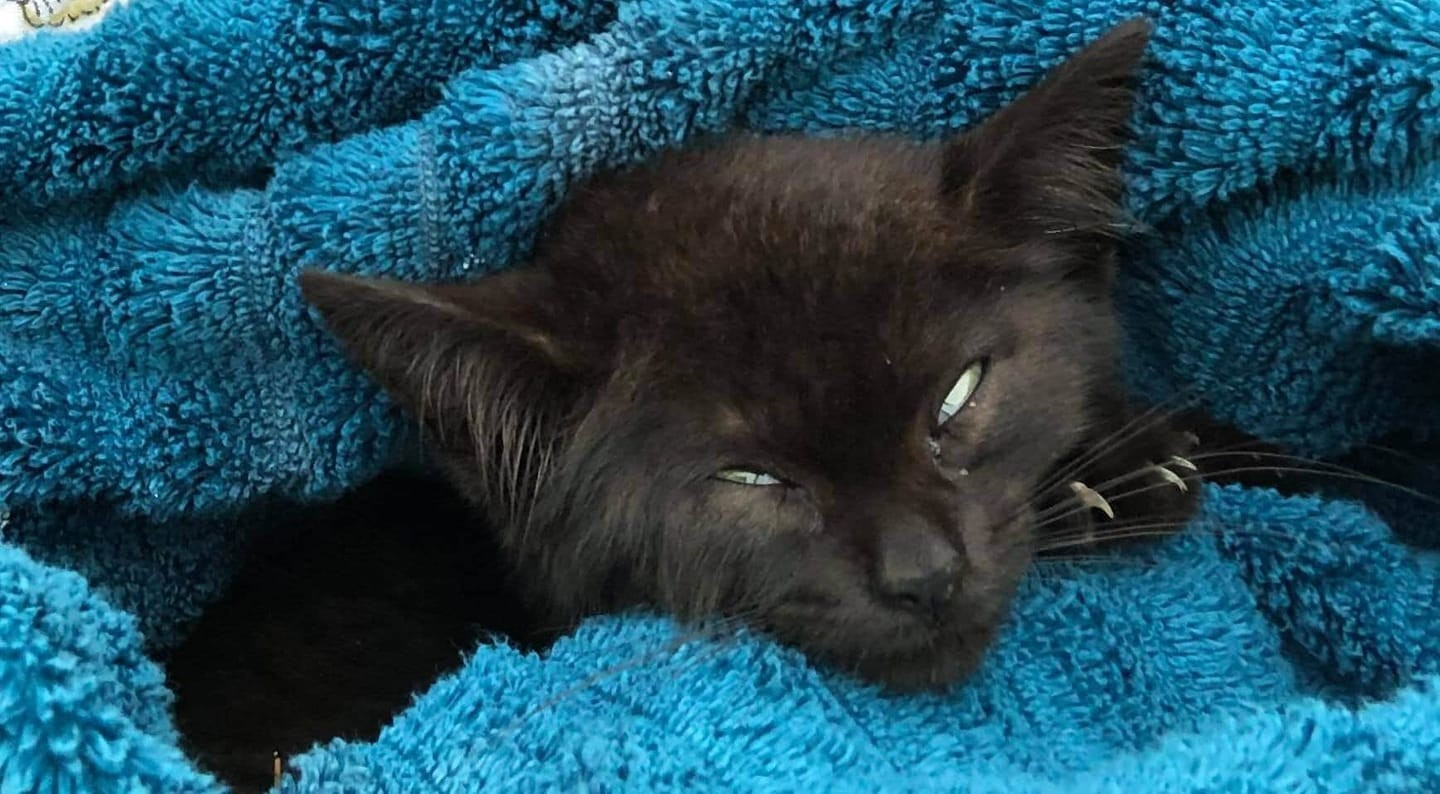 7-23-20 Tiny Black kitten found in neighbors yard barely alive
My neighbor found this little tiny nugget in her yard barely alive. We rushed him to the vet and they are keeping him overnight. He is completely full of fly eggs, ALL over his entire body, in his heiny, his penis everywhere. Vet expects them to turn to maggots overnight so they are going to pick them all off, give fluids and try to feed him. If he makes it which they are hopeful (they have seen worse), he is going to need a home. He is only about 6 weeks old we think. His eyes are white because he was barely awake and it is his 3rd eyelid, so they will be ok.
Perkiomen Vet: 215-679-7019 (Little Black under The Dollar Club)
The Dollar Club Paypal: https://www.paypal.me/TheDollarClub (Little Black)
Mailing Address: TDC P.O. Box 116 Hereford, Pa 18056 (Little Black)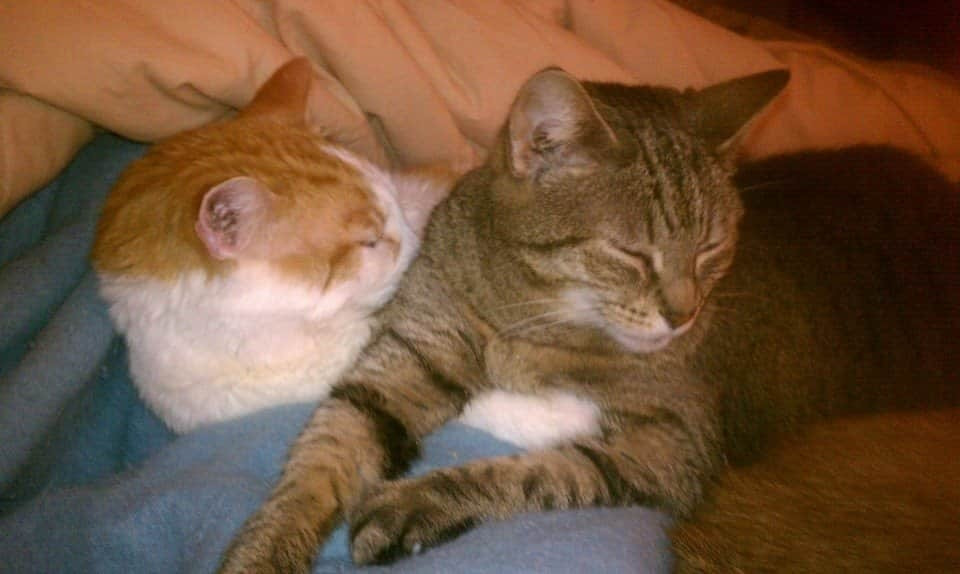 07-27-20 Cleo Stomatitis kitty needs surgery or PTS
Sue Good: Cat Friends... once again I'm trying to help a cat lover, a woman named Arsena who lives in Mansfield, Ohio that posted on a FB Feline Stomatitis page about her cat who had teeth removed a few weeks ago, but not the canines and the vet didn't get all the roots because Arsena couldn't afford for the vet to do an xray beforehand so he had no way of knowing if he'd gotten all the roots. Sadly, some roots remain. Arsena lives on minimal disability and simply has no money to have a second surgery to remove the rest of kitty Cleo's teeth plus get all the roots left from the first surgery. Because she had no funds, and because Cleo is suffering miserably from the stomatitis, she was going to have Cleo put down this wk so she was no longer crying out in pain and not eating or drinking. 😿 Fortunately, a couple of us saw her post and have come together and offered to help Arsena come up with the necessary funds so she wouldn't feel like she had to put Cleo down due to her intense non-stop pain. The second surgery WITH X-RAYS will be this Thursday, July 30th. The fee must be paid in full prior to or upon completion of the surgery. This vet's office WILL ALLOW CALL-IN DONATIONS to go towards Cleo's surgery before Thursday morning. The surgery estimate is between $600-$700 BUT may be less depending on how much time it takes in surgery. Arsena has another cat with stomatitis, Harriet, that needs the same full mouth extraction surgery, but Harriet isn't in the same pain as Cleo so she is saving up to get her surgery. ANY MONEY donated that goes above Cleo's surgery expense will be put towards Harriet's surgery. If you can call in and donate any amount... even $5... it all adds up. They will take credit card donations or Care Credit donations.
Phillips Animal Hospital: 419-526-4212 (The CLIENT is ARSENA McINTIRE and the CAT PATIENT is CLEO)
The Dollar Club Paypal: https://www.paypal.me/TheDollarClub (For Cleo)
Mailing Address: TDC P.O. Box 116 Hereford, Pa 18056 (For Cleo)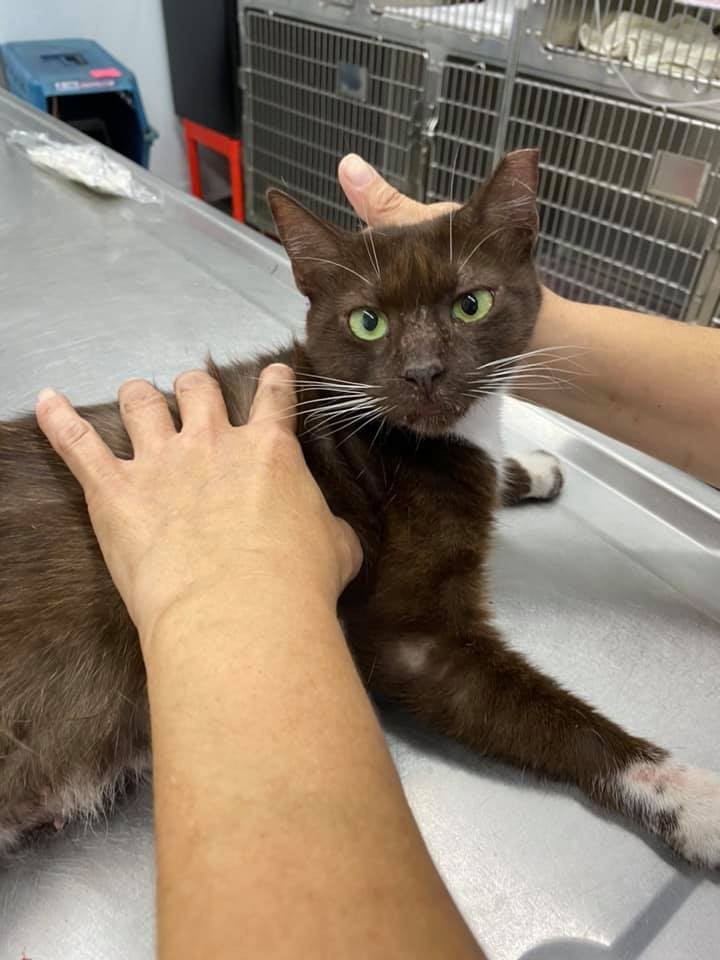 7-29-20 Porsche Colony cat mauled by dog
Deb Prettykitty Pachano
My colony cat Porsche was mauled by the neighbors vicious guard dog she is stable but clearly injured , shes currently hospitalized at Miami animal clinic for X-rays, cleaning sutures and antibiotics, if anyone can help with her bill a donation can be made directly to the vets office 786 542 6070
Miami Animal Clinic: 786-542-6070 (Porsche under Debbie Pachano)
The Dollar Club Paypal: https://www.paypal.me/TheDollarClub (For Porsche)
Mailing Address: TDC P.O. Box 116 Hereford, Pa 18056 (For Porsche)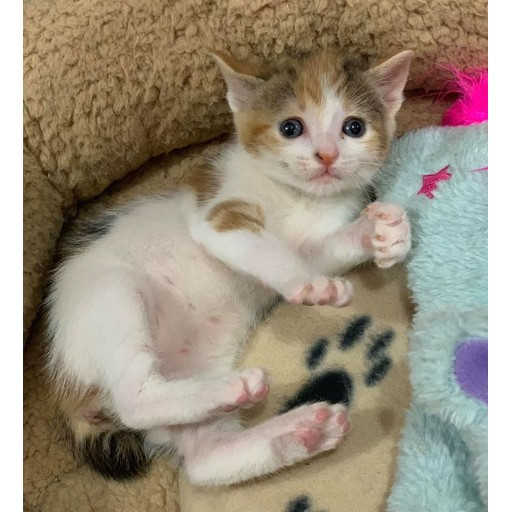 7-31-20 Patience - deformed kitten needs x-rays and specialist
Patience is an adorable kitty who was found with her two siblings, just barely clinging to life. With no mother in sight, and the critical condition they were in, the kittens appeared to be abandoned. The poor babies had obviously been neglected, as they were infested with fleas, extremely emaciated and severely dehydrated. Thankfully, The Itty Bitty Kitty City took the kittens in, and worked tirelessly to nurse them back to health. Immediately, her rescuers noticed that Patience looked different than the other kittens and once she was finally strong enough to walk, she acted as if it was painful to do so. Patience's tiny paws seemed to be "double jointed", as they would flex back and get stuck in that position, most likely causing her discomfort. In addition, her tail appeared to be deformed as well. It's unclear what her "condition" is exactly, but she will need additional medical attention and x-rays to get to the bottom of it. Thankfully, The Itty Bitty Kitty City has nursed the kittens back to health but Patience still needs extra medical attention before she can be placed for adoption. Please consider making a monetary donation to help us figure out what's going on with Patience and send her a get-well gift. Patience has a lot of love to give, and deserves to be healthy and find her forever home. We appreciate your gracious support and generosity.
Vet Clinic of the Mineral Area: 573-756-9400 (Under Laura Baker Itty Bitty Kitty City - Patience
The Dollar Club Paypal: https://www.paypal.me/TheDollarClub (For Patience)
Mailing Address: TDC P.O. Box 116 Hereford, Pa 18056 (For Patience)