7-1-22 Injured feral needs vet
Shirley's Angels Animal Rescue is asking for donations. Injured feral trapped and heading to the vet. Please, please help us get this fella care. We know he feral, he will likely never be a house pet with a loving family of his very own, he will never know the comfort of a gentle hand to pet him and a warm lap to spend his days. But what we can do for him is make sure his wounds are tended to, we can make sure he's vaccinated and neutered, we can release him after he's well and make sure he's provided with daily food and water and shelter. Please, help us make this happen for him.
He needs our help and deserves it. He didn't choose this life he was handed but together we can make it one worth living.

Vet: Augusta Animal Hospital 304-496-7746. (Injured feral under Shirleys Angels)
The Dollar Club paypal: thedollarclub@yahoo.com (for injured feral)
TDC mailing address: P.O. Box 535 Whitehall Pa 18052 (for injured feral)
7-2-22 Very sick kitten needs ER


Hi. My friend Alison rescues cats & just picked up this kitten. His eye has probably already ruptured. The socket looks infected. He likely has mange. She bathed him & pulled off untold numbers of fleas & bloody scabs. He desperately needs to see a vet, but with the number of cats she helps, she doesn't have the funds to make it happen.
Vet: Silver Creek animal Hospital (859) 986-7076 under Alison Mason
The Dollar Club paypal: thedollarclub@yahoo.com (for Alison Mason)
TDC mailing address: P.O. Box 535 Whitehall Pa 18052 (for Alison Mason)
7-6-22 Kittens need help
is is for that broken record again - donations needed. Thursday the little guy withe the bulging eye was seen in a vacant driveway so off we went. Suzi Mccall and I were very concerned for him and refused to stop looking when he wasn't there. Then I spotted who I thought was him across the street in a carport. It was not him but 11 of his siblings/co siblings and six very young mother cats. They were living among a not so healthy situation to say the least. I didn't know what to do but I knew the situation was not good for them or the homeowners, who were doing the best they knew how. Every one of them are sick and one spent the Saturday and Sunday at the emergency vet and we had to let her go. This little guy we named Ashur and he will be having his left eye removed. He cannot see out of his other eye either but we are hoping to save it and get a little bit of vision back. Everyone else has been dewormed, flea-treated, and started on antibiotics and eye ointment. All are malnourished and full of worms. Logan Aplin Suzi and I have spent the last 4 days trapping and catching all of these cats. I have one more young mother to catch. And yes the insane part is they are all at my house and all together. Splitting them up is not an option during this time. I just took in 17 cats 🤦‍♀️ I pray to God that he is with me helping me do what I just told these cats and kittens that I would do for them. I am good on dry kitten food and have had Fancy Feast kitten Pate donated but I will need it more than ever now. I know this is huge and crazy and way overboard for anyone to take on. And I know I can't help every Colony that's out there but this one was put at my feet and this one is going to be helped. Some of these are Angel's babies one of them is even Angel's mother and she's not even a year old. Medicine is expensive litter is expensive food is crazy expensive but I'm going to do my absolute best to give all of them the life and homes they deserve. That being said the weekend emergency stay, Ashur's surgery, the large supply of meds, wet food, and pine pellets and upcoming vet trips that I'm sure will pop up are going to have me begging for help. ( I will not be returning to work till August due to my surgery) I absolutely cannot do this without everyone's help, it takes a village for sure. Since taking all this on one of my rescues from last year that is a forever foster due to several reasons is not doing well. We will be at the vet doing blood work with her today too so the bills are racking. Fancy Feast kitten pate is desperately needed.. Gift cards to tractor supply for pine pellets that I use for litter would be amazing. Prayers are always appreciated I need them and the 17 new intakes definitely need them

Vet: Ozark vet Clinic at 334-774-5940 under Natascha Fuller
The Dollar Club paypal: thedollarclub@yahoo.com (for kittens)
TDC mailing address: P.O. Box 535 Whitehall Pa 18052 (for kittens)
7-10-22 Rescue group struggling with many sick cats
We know this is a difficult time for many people and has been for us as well as donations are down. Unfortunately the number of strays and abandoned animals are not. This week alone we ended up with 4 adults we hadn't planned on (3 abandoned on the 4th, one left in a cage outside) and 4 sick kittens, all from different litters. One of those kittens was hospitalized yesterday and still is at the Hospital. Out of those 8 cats we took in 6 are sick and need varying medical treatment on top of full vetting. Our adoption fee doesn't even cover the cost of a spay for a female then add combo test, flea treatment, dewormer, vaccines, microchip and the cost of supplies to the foster. There is no money made from adoptions so we are completely dependent on donations. We have 2 growing bills at both Jaax and Noah's Ark and desperately need help. We are day to day with food for our stray route and these medical bills are hurting us but we are trying to help as many as we can.

Noahs Ark 859-426-0426 x 4 for TSNP (Tri State Noah Project)
Jaax Veterinary: 513-793-5229 (for Tri State Noah Project)
The Dollar Club paypal: thedollarclub@yahoo.com (for Tri State)
TDC mailing address: P.O. Box 535 Whitehall Pa 18052 (for Tri State)
7-10-22 Mason kitty hit by car
IT NEVER ENDS 💔Meet Mason , our newest protege and surgery case in need of help !
Mason was found by a lovely woman, it is assumed he was hit by a car 😞She messaged us for help and because our piggy bank is empty , we couldn't even send him for an exam so we rallied some support with fellow rescuers and @jadekatona offered to help ! Upon X-rays , we realized that Mason had a dislocated hip and a fractured femoral head and his injuries dated at least 2-3 weeks. He has been walking in pain and thankfully found some good Samaritans to help him stay safe. Mason needs surgery ASAP and our god surgeon Dr Jacobo is quoting us around $1800 to do an FHO , which will remove the head of the femur and realign the joint .
We need your support once again to make this happen and time is of essence ! Erin knocked in a lot of doors and we pretty much are Mason's only hope !
Vet: Vet is Primary Care Animal Hospital (562) 274-7776 for Mason under Trevor Foundation
The Dollar Club paypal: thedollarclub@yahoo.com (for Mason)
TDC mailing address: P.O. Box 535 Whitehall Pa 18052 (for Mason)
07-14-22 Oso - kitty with broken legs
Hi my name is Amy Bowser-Valdez. Our cat Oso Bowser was frightened by the fireworks on the 4th of July. He is strictly an inside cat & I think he jumped down from the closet when he got scared. I took him to the vet & they did xrays & said he dislocated his hip & fractured his bone. They said surgery was needed & the sooner the better. The surgery itself costs $3000 & with my finances & having 4 daughters I'm just unable to pay it in full & it seems no vets are willing to work out a payment plan. So I'm asking if anyone is able to donate we'd really appreciate it, anything helps at this point. He's a really good boy, great with kids, adults & other animals. I just want my baby to get better. Thank you for taking the time to read this & if you can't donate we ask that you please share so that maybe someone else will be able to donate. Thanks in advance.
Vet: Medical Center of Rancho Cordova 916 361 4506 for Oso
The Dollar Club paypal: thedollarclub@yahoo.com (for Oso)
TDC mailing address: P.O. Box 535 Whitehall Pa 18052 (for Oso)
7-16-22 Two sick strays need help
Hi everyone, I have two cats here in the colony my mom and I take care of in desperate need of medical care that we unfortunately cannot afford ourselves. We are hoping a rescue can step in and help. Both are intact males, have some sort of internal/GI issue that caused excessive drooling and vomiting as well as what seems to be some sinus issues (congestion + excessive mucus). Both are also very skinny and have some sort of wound around their jaw areas. Both boys are friendly and the grey and white one has had no problem with me picking him up in the past (I've never tried with the orange one). I could probably easily put them into carriers and am willing to transport to where they need to go. Tbh I think both are adoptable but I'll leave that decision to the experts, but my mom and I are absolutely willing to take them back once they're deemed healthy enough. EDIT/UPDATE: After discussing these babies' case with a rescue friend, I'm probably looking at a $400+ bill. I've already got a pledge of $100/cat (THANK YOU DOLLAR CLUB!!!) but with blood panels most likely being needed as well as antibiotic shots and possibly additional meds, we will still need some help! I will be taking the cats down to Loma Linda tomorrow morning so any additional help would be appreciated! I will update in the AM with the estimate I receive after the evaluation.
Vet: Loma Linda Animal Hospital (under Anne Marie Kessler rescue acct)
The Dollar Club paypal: thedollarclub@yahoo.com (for 2 strays)
TDC mailing address: P.O. Box 535 Whitehall Pa 18052 (for 2 strays)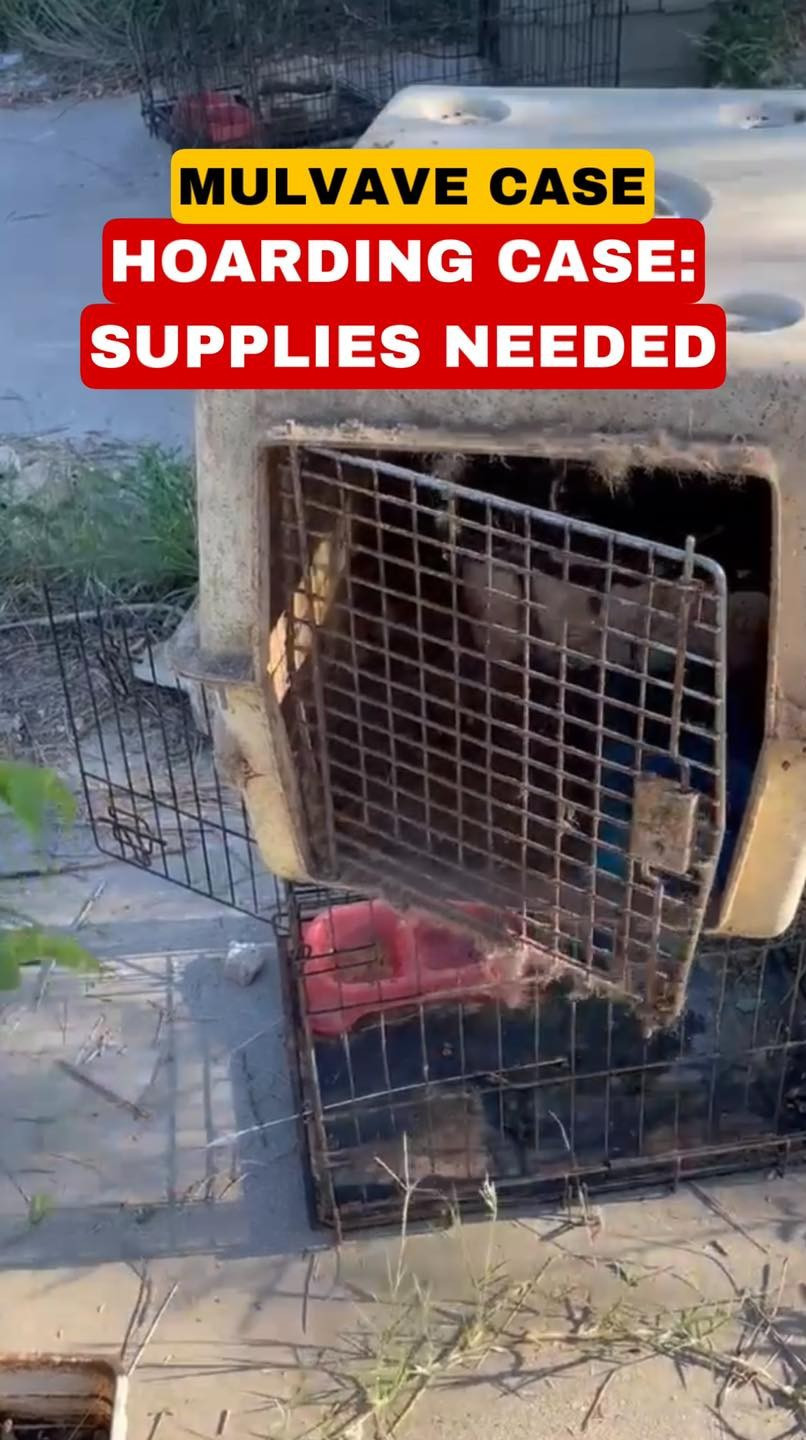 7-20-22 Wichita Shelter Cats Needing Immediate Help

‼️MULVANE HOARDING CASE‼️ 🚨🚨SUPPLIES NEEDED🚨🚨 The Beauties & Beasts Cat team has been in contact with the Sedgwick County Animal Control as their team works in the trenches of a horrific situation in Mulvane, KS. We appreciate all of those willing to step up to help… rescues, shelters, fosters, transporters and many communities. Also a big thanks to the Wichita Animal Shelter, and the Kansas Humane Society who have worked many hours to assist with intaking these animals into a more sanitary environment. There's many though who aren't able to help but are willing to donate and we have discussed with Animal Control the first hand needs of the case. This morning I talked to the Supervisor of SCAC as she stood inline to purchase $100 worth of cat food at Wal-Mart on the fly. The SCAC themselves aren't allowed to take monetary donations due to the fact it's a county run operation so they have asked us to assist in receiving the supplies and we will get it to them to make their needs met since they have been on the scene since the situation has come to light. Today, their team pulled approximately another 30 lives from the home and housing them at an VERY temporary offsite facility until the shelter is decompressed to take on more of these lives who need a chance. Thankfully, we had some donations prior for all of your generosity and we have been using it to assist these cats and taking extra food to the shelter. The last 2 days at the shelter alone I went through approximately 150-200/cans each day. We also went through an estimate of 24-36 jars of chicken baby food for the more sick and any littles who came in as regular intake. We are still checking on ALL of the cats at the shelter and looking over them with a watchful eye as well as we seek placement for all. The Sedgwick County Animal Control Team has requested some metal bowls to clip on kennels so they are stationary and don't easily tip if the cat is startled or during transport.
We as well plan to make a separate post with a more feasible way to donate pine litter that is more cost effective for those willing to assist so watch for that which is also a request of SCAC. Many lives still sit in need at the shelter from the Mulvane Hoarding Case and the normal daily intake at the Wichita Animal Shelter at this time. Our Beauties Cat Team still needs fosters to help us save lives and we definitely need more rescues who are willing to just take on a couple of lives so more will get a chance. The Beauties & Beasts Team has donation hours weekly. If you are wanting to drop off in person just mark the supplies for "Mulvane Hoarding Case." Their team has been given access to our hq facility so supplies are readily available to their team.

Beauties & Beasts Cat Team 114 S Pattie Ave Wichita, KS 67211
AMAZON WISHLIST👇
https://www.amazon.com/hz/wishlist/ls/MV31HC97HFKE/...
CHEWY WISHLIST👇
https://www.chewy.com/g/beauties-beasts-rescue-inc_b81696796
Thank you for your generosity and helping assist this heartbreaking situation.
The Dollar Club paypal: thedollarclub@yahoo.com (for Hoard)
TDC mailing address: P.O. Box 535 Whitehall Pa 18052 (for Hoard)
7-20-22 Dog rescue needs help with heat
Nicholas Pet Haven is asking for donations.

If anyone wants to donate some of these for our babies they could really use them.
The heat is unbearable. Fans are not enough.
They can be found on Amazon. Thank you for helping our babies.
Our address is 12903 Hwy 155 South, Tyler,TX 75703.
The Dollar Club paypal: thedollarclub@yahoo.com (for Chillz)
TDC mailing address: P.O. Box 535 Whitehall Pa 18052 (for Chillz)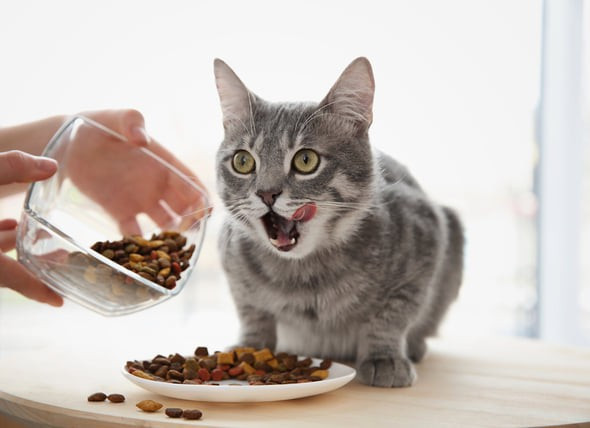 7-21-22 Cat food needed
Hello, just wanted to see if your group could help any with catfood, dry and wet and litter, 2 more strays have come and my sister also moved here to help me with my husband, who's been on hospice, he's been getting worse and too much now for me to care for alone. She has 5 cats bit can't wp right now because I need help full time, any help would be a blessing
The Dollar Club paypal: thedollarclub@yahoo.com (for food)
TDC mailing address: P.O. Box 535 Whitehall Pa 18052 (for food)
7-22-22 Oxford - very sick puppy
One By One Animal Advocates is asking for donations. 🆘 FREAK ACCIDENT, now
OXFORD NEEDS YOUR HELP 🆘You may remember the name: he had severe parvo costing the lives of some of his siblings … he even needed a blood transfusion to live. Oxford is a fighter and, after a lengthy hospital stay, was finally discharged to his foster home where he has been gaining strength. He was cleared to go to rescue but, as he headed to the vet for his health certificate to travel, he got car sick, vomited, and aspirated it! When he arrived to the vet his neck muscles were extended trying to gasp in air! He had to go immediately on to the ER for chest XRY, IV fluids and antibiotics, IV lasix if needed, and oxygen. Tomorrow he will have to continue care at PAC.We are still stunned - we were planning his transport to his forever home, and now he's hospitalized in oxygen. This little guy has been thru so much in his brief life. Although recovered from parvo we are worried this will really set him back.Please pray for him - it must be the worst feeling to not get your air. And please donate if you can - we certainly never expected a $1075 ER bill and now a vet bill for ongoing care.
Vet: Proctorville Animal Clinic tomorrow. 740-886-9424 on the One by One account for Oxford

The Dollar Club paypal: thedollarclub@yahoo.com (for Oxford)
TDC mailing address: P.O. Box 535 Whitehall Pa 18052 (for Oxford)
7-26-22 Ebeneezer - needs eye surgery
Rowan County Cats & Kittens need your Help is asking for donations.
This is Ebenezer. As you can see he can NOT see and needs entropian surgery ASAP. Please donate for him.
Vet: Whiskers & Paws, 704-213-1403. Under Carolina Sanctuary Rescue
The Dollar Club paypal: thedollarclub@yahoo.com (for Ebeneezer)
TDC mailing address: P.O. Box 535 Whitehall Pa 18052 (for Ebeneezer)
7-26-22 Cats need food
This is Tommy Dowling. Bohemia Community Cat Care is his FB page. It's just him and his wife and he feeds many colonies and takes in the older hospice cats from the colonies. Any cat needing medical care gets it no matter what it costs. He was out of work for 9 months from a surgery but made sure those cats got what they needed. But now he's struggling financially with the price of food for them.
The Dollar Club paypal: thedollarclub@yahoo.com (for Cat food)
TDC mailing address: P.O. Box 535 Whitehall Pa 18052 (for Cat food)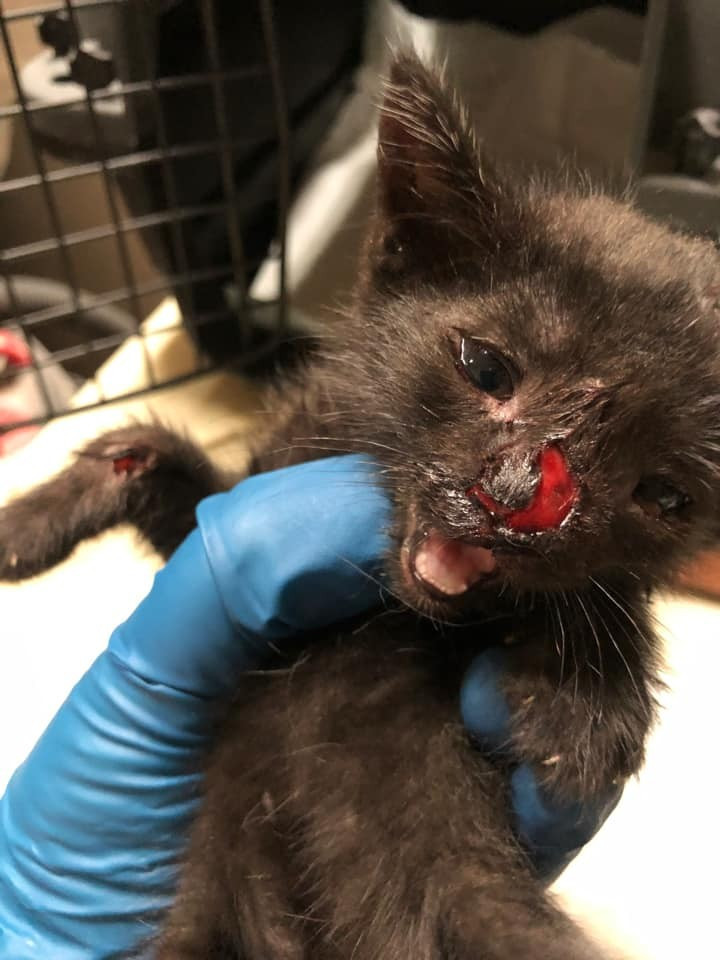 7-26-22 Tiny Kitten - very hurt
Valley Kitten Nursery and Rescue Inc. MEDICAL PLEA - DONATIONS NEEDED
This roughly 3 week old kitten was found on the side of the road near Coolidge. She has a horrific tear of her nose, as well as a minor laceration on her right leg - possibly caused by a predator or another cat. She will likely need stitches for the nose to heal properly, and our funds are very low right now. We would greatly appreciate ANY amount to help get her the care she urgently needs. We will update you all after she is hopefully seen today. Thank you,
VKNR staff
Vet: Coolidge Veterinary Hospital (520) 723-5500 under Valley Kitten Nursery
The Dollar Club paypal: thedollarclub@yahoo.com (for tiny kitten)
TDC mailing address: P.O. Box 535 Whitehall Pa 18052 (for tiny kitten)
7-27-22 Maisy - needs a dental desperately
Pittsburgh Hill District Cats. Maisey was rescued when her owners moved and left her outside. It was obvious she was friendly and didn't know how to fend for herself on the cruel streets. She is young and adorable but one thing is holding her back from being adopted- she has red painful gums and is in need of a dental. A dental is scheduled for next Monday and we are in desperate needs of funds.If you're able to send $5, $10 we would be quite thankful. 🙏
If you would like to call in a donation straight to the vets office, I'll put the information in the comments.
Vet: Affordable Care Clinic (724) 348-0405. under Rivky Blumberger/ Pittsburgh Hill District Cats
The Dollar Club paypal: thedollarclub@yahoo.com (for Maisy)
TDC mailing address: P.O. Box 535 Whitehall Pa 18052 (for Maisy)
7-27-22 Ghost doggie - Parvo
Angels Helping Animals: We received a call from a distraught mother who had left an emergency vet unable to afford the care her pup, Ghost, needed. She unfortunately had to bring him home without treatment as the only other option was to surrender him to the hospital and give him up. This was such a difficult choice as Ghost is not just her pup but serves as an emotional support dog for her daughter. She began reaching out for help and when we talked to her we just couldn't say no. Ghost became lethargic and stopped eating no matter what they tried to feed him. He began vomiting yesterday afternoon and we got him in to see our vet first thing this morning. Poor Ghost is battling Parvo and will be treated on an outpatient basis but will be hospitalized each day to receive fluids and treatment. The current estimate for his treatment is $1,500-$2,000 (much better than the $3,000 at the previous vet- however still well outside of what she able to do). We have faced so much in medical bills this year but we just couldn't turn her or Ghost away. Please help us cover the cost of Ghost's treatments and get him the help he needs.
Vet: Pennsauken Animal Hospital 856-662-4450. Under Ghost for Angels Helping Animals
The Dollar Club paypal: thedollarclub@yahoo.com (for Ghost)
TDC mailing address: P.O. Box 535 Whitehall Pa 18052 (for Ghost)
7-27-22 Simba - blood transfusion needed


Fishtails Animal Rescue is asking for donations — in Philadelphia, Pennsylvania.
Meet our new Foster Coordinator Adam….and the newest Fishtails cat saved, Simba!!
Simba was dropped off at ACCT Philly today in very rough shape, he was brought in by a Good Samaritan and unfortunately we don't know where he came from. Adam advocated on his behalf and asked if Fishtails could helped, as Simba was at risk of immediate euthanasia.
He is estimated to be 8-10 years old and only weighs 4lbs. His red blood cell count is extremely low and requires an immediate blood transfusion, which is estimated to be $1,500-2,000 alone. Please donate if you can and help us save him.

Vet: BluePearl Pet Hospital (267) 800-1950 for Simba under Fishtails Animal Rescue
The Dollar Club paypal: thedollarclub@yahoo.com (for Simba)
TDC mailing address: P.O. Box 535 Whitehall Pa 18052 (for Simba)
7-28-22 Samson stray cat in horrible shape
The face of a street cat. Very sweet one, that was most likely dumped by its original owner. A cat who has been in agony for who knows how long. Too weak to fight for food or hunt, walking along till it stumbles upon a porch with some food and water. A cat who literally collapsed when it got to the water dish. A cat that was drooling excessively, with a rotten smell permeating from his mouth and fur. A cat who couldn't even put his tongue in all the way, most likely in severe mouth pain. A cat who after being in so much pain, and being failed by humans, still comes out of the carrier to head boop you. A cat that just wanted someone to love it. We don't freaking deserve animals. We don't deserve their love, their loyalty, their trust and their strength. The way they forgive and forget. The positivity that they try to have after so much wrong has been done to them. Imagine being in this condition and finally finding food and water, or collapsing on a porch of someone you think will help you. And they shoo you away like your dirty vermin. How do they look in your eyes and still not help? How? He was too friendly to be living out on the streets in this condition for this long and no one noticing. Thankfully for this cat, this finder called someone and offered him food and water until help arrived, if nothing else. How many don't get that chance? Is this final plea for help too late? Can he be saved? He is now with Second Chance Strays Cat Rescue & Cat Cafe and will be going to the vet today


Vet: Sylvan Veterinary Hospital 814-935-8638, the account is under Second Chance StraysThe Dollar Club paypal: thedollarclub@yahoo.com (for Samson)
TDC mailing address: P.O. Box 535 Whitehall Pa 18052 (for Samson)
7-31-22 Zoey very sick rescue kitten
Our tiny street kitten, Zoe, began shaking this morning and we discovered she has a high fever. She's on her way to the ER vet right now with Garry. Please send her your best vibes that this is something fixable. 🥹🙏 ER vets are never cheap and we could use a little help if you're able. **UPDATE**We still don't know what's wrong with Zoe. Her fever at the vet is 105.5, down from 106.1 at home. (102.5 is normal for cats). She has no other symptoms other than lethargy, which is good, but they're going to do bloodwork and send out an infectious disease panel. Her temperature is dangerously high and because of that alone they want to hospitalize her. It will cost more, of course, but we never want to cut corners on treatment. We also feel better knowing she is in a place where she can be constantly monitored and help can be given if she declines. This could be minor, or it could be BAD. This little nugget has stolen all of our hearts and we are all really worried about her.
Our estimate is at $1,700, but whatever it takes to keep her healthy is what we'll do. Truly, ANY size donation makes a difference.
Vet: Med Vet Toledo 419-473-0328 under Garry Clift. The cat's name is Zoe
The Dollar Club paypal: thedollarclub@yahoo.com (for Zoey)
TDC mailing address: P.O. Box 535 Whitehall Pa 18052 (for Zoey)