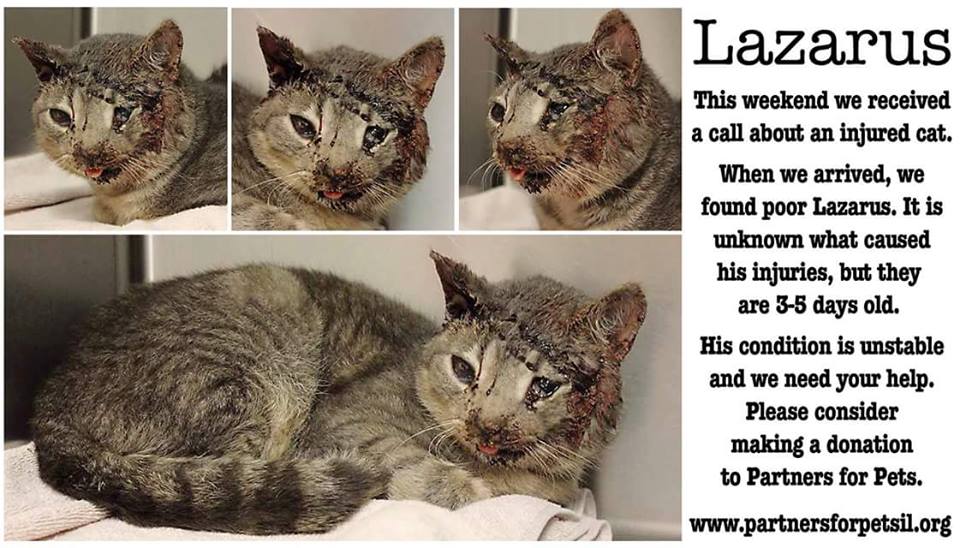 3-2-15 Lazarus severely injured cat
Lazarus is going to require reconstructive surgery at a minimum. The roof of his mouth is spit in two, among other injuries. After further examination, Dr. Jacobs and Dr. Ervin are now convinced that his wounds are due to blunt force trauma to the head. We need your HELP! Please consider donating towards the care for Lazarus.
PayPal: www.partnersforpetsil.org
Mailing address: Partners for Pets P.O. Box 445 Troy, IL 62294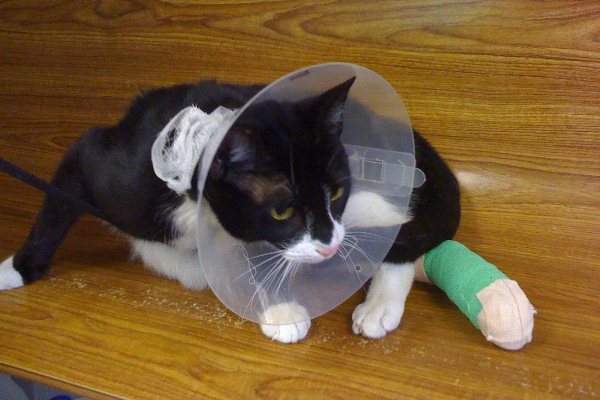 3-6-15 Buddy - Cat need leg amputated
I'm currently in trouble financially. I rescued a cat about 2 years ago. His name is buddy. He bonded into my home very quickly. When he was a few months old he got very ill. He was basically dead as we believe he had some type of flu. Every since that happened he was unable to walk properly. He always stumbled and is very clumsy. Well he broke his foot a while back. I rushed him to the vet who did X-rays and put him in a cast for 8 weeks. Not even a few months later he broke it again. I rushed him back to the vet and they kept him over night. Did more X-rays and administrated the highest pain meds for cats. For the next 8 weeks I kept returning him to the vet to get a cast changed and more pain meds. Not even a week later after the second cast came off I noticed a lump on his foot. He was growling and in pain. So once again I rushed him to the vet. They kept him again over night did more X-rays and gave him pain meds. They said they believe it's a bone infection or cancer. I took him for 3 vet opinions and they all said the same thing. That the leg must be amputated immediately. I spent well over 2 grand and maxed out my credit card in order to ensure my cat is well taken care of. I'm just so heart broken and don't know what else to do. Can anyone help? I have proof of the expenses that it will cost for amputation. Please I'm desperate and he is in pain. It breaks my heart. He is still a baby.
PayPal: http://www.gofundme.com/Helpbuddyy
Call in payment to Vet: (845) 471-7459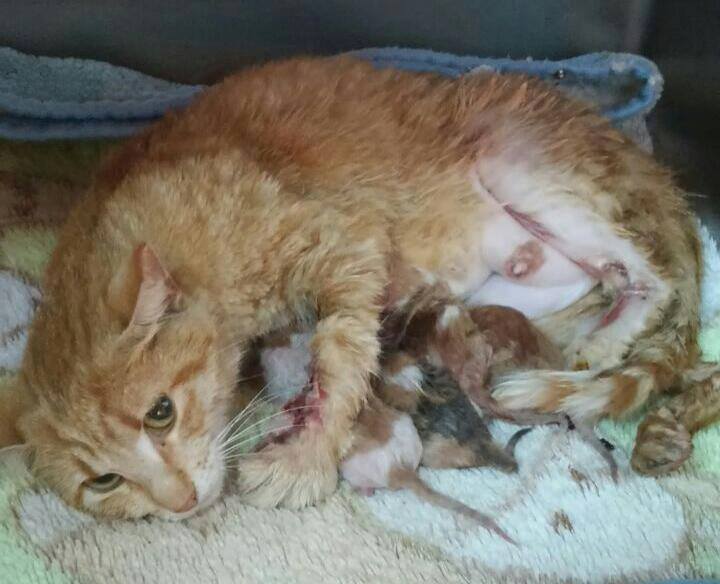 3-11-15 Sophia - pregnant cat that was beaten and 2 of her kittens killed (ISRAEL)
When a mother has to defend her babies she'll do whatever is necessary to keep them safe. If she senses danger, she'll bare her teeth in warning but if anyone comes near her babies - she'll attack. Like any mother protecting her children, Sophie tried to keep her kittens safe and it almost cost her her life. Sophie was found yesterday. As you can see in the photos, she had been beaten and badly hurt, and two of her six kittens were already dead. Her wounds are bone deep, her hind left leg is broken, injuries that look like she had been stoned. It's absolutely heartbreaking to think what the poor mothers and kittens all over the country have to go through trying to survive in the streets, searching for food and water, exposed to so many dangers, and on top of all, being on the receiving end of so much cruelty.
We're entering spring and there are more and more kittens everywhere. If you see a mom and kittens please leave food and water and do not touch the kittens! And please, please spay and neuter your pets!!
Sophie now needs your help in donations.
​​​​
Call us at 03-6241776 ext. 2 or go to our English sitehttps://www.letlive.org.il/eng/donate/
​or our Hebrew sitehttp://www.letlive.org.il/donations.​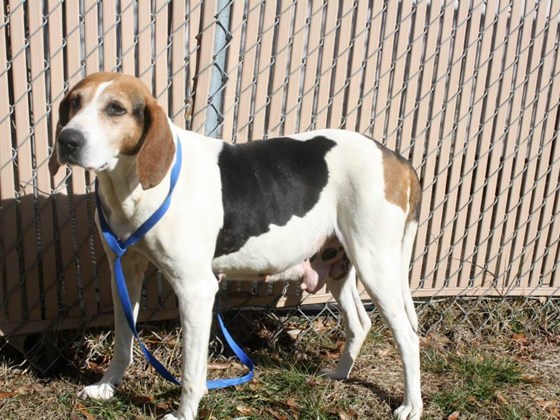 3-13-15 Ann - mammory tumors and heartworm positive
Meet poor Ann. Ann was surrendered to Lincoln County, NC animal shelter along with her mate and her pups. All of her pups were adopted but mom and dad are still in the shelter. Ann has multiple mammory tumors and is also HW positive. Imagine 8 years old and thrown away. This poor girl needs help.
HW treatment can cost anywhere from $500 - $900
Surgery for her tumors can range from $900-$1500
Jericho's Wish was asked to help this family. We want to do just that. We are asking you for help. Jericho's is a 501(c)3 so any donation you give (and there is nothing too small) is tax deductible. Help us save a life!
​​​
PayPal: http://www.youcaring.com/medical-fundraiser/ann-needs-to-have-her-tumors-removed/319569
Mailing address:​​ The Dollar Club (for Ann) P.O. Box 4253 Bethlehem, Pa 18018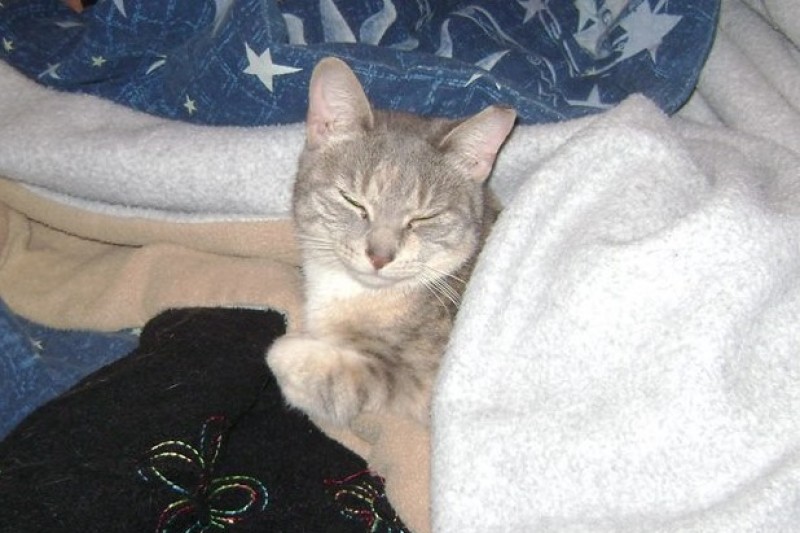 3-13-15 Lilah - kitten with liver problem due to serious infection (Passed)
LILAH: DONATIONS NEEDED FOR LILAH'S CARE. .
Lilah has been at the hospital since Monday March 9th. She has an extremely bad infection causing her liver levels to spike. It seems viral so antibiotics are given. She has a 3/6 systolic murmur, that is congenital. They inserted a feeding tube in her. She hasn't eaten in 5 days. Now they can tube feed her thru a pump. Lilah was rescued by us as a young kitten. I can't give up on her she's only 6-7 months old and a very sweet kitten. I'll nurse her when I take her home. If she's with me she's in good hands. I'm a relentless caregiver. However, the hospital expense is huge. Please help Lilah, every dollar helps her. Please share. Pray for Lilah and God Bless.Pitter Patter Feline Rescue Inc
​​​
GOFUNDME: https://www.gofundme.com/om13hw​
Paypal on our website http://pitterpatterfelinerescue.org/support-us or direct to Rippowam Animal Hospital, 203-329-8811, 888 High Ridge Rd., Stamford Ct 06905 for the account of Pitter Patter Feline Rescue.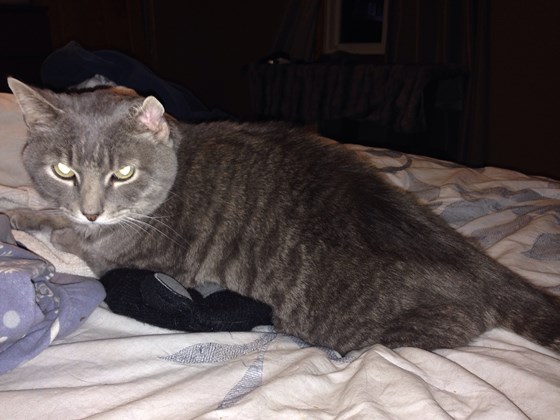 3-13-15 Dante - cat with back end injury & nerve damage
Yesterday Dante was seen at OSVS ( Ocean State Veterinary Specialists) and although no diagnosis is 100% certain without his MRI. The vet is thinking he has nerve damage and an injury. This nerve damage is affecting not only his legs and tail, but also his bladder and rectum. I would like to get Dante an MRI to find out for certain what is wrong. An MRI costs $2,000 and I would be taking him to Ocean State Veterinary Specialists to have that done. A re check is also needed for Dante. He is currently on bed rest and secluded to one small room, my bathroom. This is troubling and Dante has a long road ahead of him and I hope that with care and time he will recover back to a normal kitty.Thank You to the wonderful people who have supported him thus far.
GOFUNDME: http://www.youcaring.com/pet-expenses/help-dante-vet-bills-for-nerve-damage-injury/320023#.VQBbFNDNvus.facebook ​​
PayPal: kmeierdiercks@msn.com
Mailing address:​​ The Dollar Club (for Dante) P.O. Box 4253 Bethlehem, Pa 18018
Vet: http://www.osvs.net/​
​​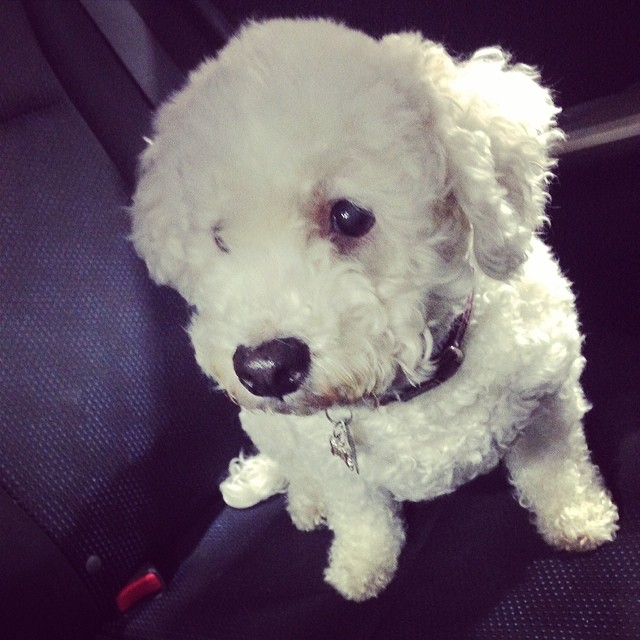 3-13-15 Rookie - dog with severe infection on paw
Got a call and needed to be seen ASAP! We sent $100 for bill​​
It needed draining and packing and antibiotics​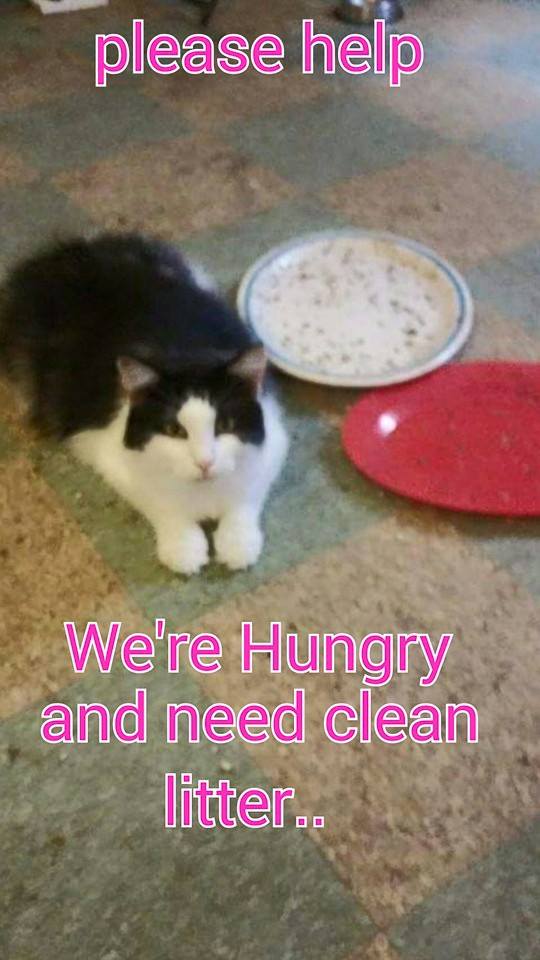 3-16-15 Hoarder cats need food & litter
​​I have been working on a horrendous hoarding situation for almost one year I did not want to involve animal control because they would only euthanize all the animals so me and a friend have been working on this situation involving 33 precious kitties.they have quite a few supporters and also have their own page it's an auction page but it also has sponsorship pictures of the house pictures of the kitties you can join their page its called 25 kitties desperately need help and more when we started several months ago there were 33 + kitties we have it down to about 18 and a few outside ones they are in constant need of food and litter and medical I have gotten most of them spayed and neutered there is only one left to be spayed. I really need help to supply food and litter for these kitties if you could help by making a donation to Elizabeth92169@yahoo.com it would be so appreciated and feel free to join their group and to friend request me.... I'm calling on all Kitty lovers for help. Thank you
(We sent $100 worth of food and litter)​​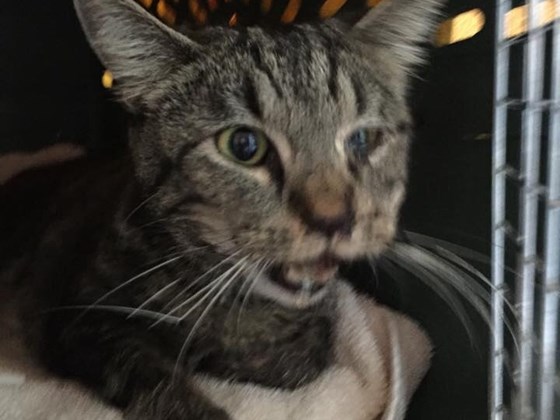 3-17-15 Lilly - cat attacked by dogs
Lilly was attacked by a dog a couple days ago she has a broken jaw along with other injuries. Lilly gave birth after being attacked to premature babies. Lilly was picked up by rescue and she is at whiskers to tails animal hospital. Because she was left to linger for two days, her mouth is neurotic. Funds are urgently needed. Please donate. No amount is too small. Whiskers to tails is doing everything they can to save Lilly.
Lilly survived the surgery. Her jaw was shattered in three places. Some of her bone had to be removed. She will never look normal. The roof of her mouth was split. She has a feeding tube. Her jaw is wired. Lilys recovery will be a long road ahead. She is a fighter. She is awake and asking for love.
PayPal: http://www.youcaring.com/pet-expenses/donations-needed-for-cat-lilly-attacked-by-dogs-/322538#.VQefV9WM4ot.facebook
Vet Mailing address & phone number: Whiskers to Tails. 626-795-4134 156 south Rosemead blvd east Pasadena
please note for Lilly under Julie Joseph​​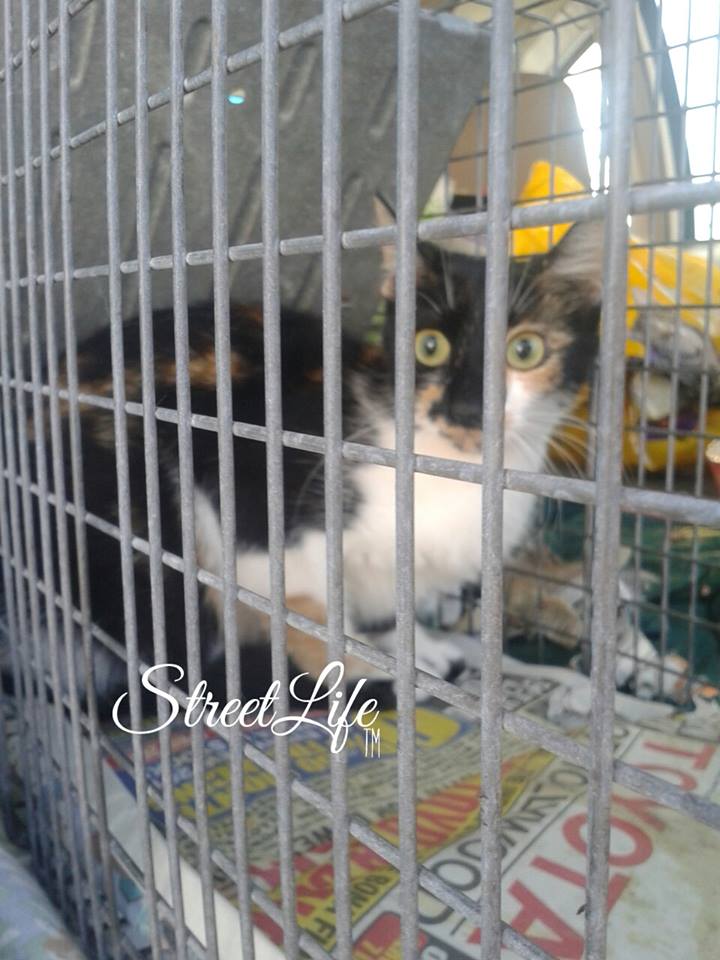 3-23-15 Starving stray cats
This girl was fixed Friday. She received an anonymous sponsor so she could be spayed. She went back to the area where she lives on the streets. The people who feed the cats are poorer than poor. Their house Is like a shack. Completely run down. They still have no running water. Their refrigerator went out along with their microwave. I had a microwave saved for my yardsale and gave it to my friend to drop off when she delivers the cat food to them today. They just called me to thank me and wanted to send me money for the microwave. Money they just dont have. I told them no of course and to put the money into food for themselves as they dumpster dive for many food items. It just amazes me that some of the poorest people on this planet are the most caring kindest of them all. Never judge people by how they live. These people will do anything to help an animal. They feed the cats before they feed themselves.​​
https://www.facebook.com/photo.php?fbid=10203708611531037&set=a.1638314472977.2077557.1090203644&type=1&theater¬if_t=photo_reply​
PayPal: thedollarclub@yahoo.com (note that it is for street cats)​​
Address: e-mail ramona29@rcn.com for address if you wish to send food​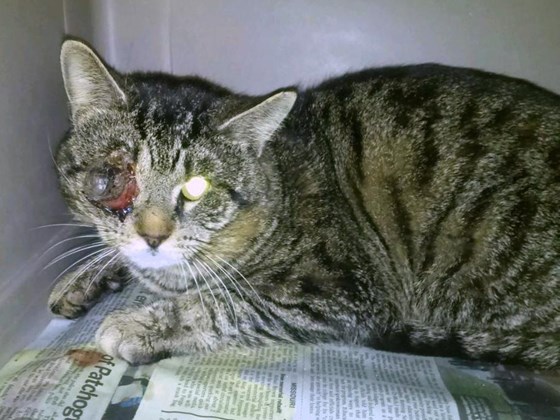 3-26-15 MooCat seriously injured family cat
Overwhelming heartache for a NY family...
After overcoming the death of a 38 year old son from a heart attack who was the caretaker for his mother in a wheelchair - the grandson was run over riding his bike - and was seriously hurt - but seconds later was killed when another driver ran him over before he was helped from the street. Trying to manage on her own through these tragedies - the woman's cat accidentally got out while someone visiting left the door open. The cat was run over - his name was Moo.
After hearing her screams a neighbor grabbed the cat and brought the cat to a lady in the neighborhood who tries to rescue and help animals as much as possible. She brought the cat to a local vet - who said the cat can be saved - but after a big discount the cost would be $1600.00. Moo's mom has no money - she just spent every penny burying her son and grandson. Moo is at the vet getting IV fluids and antibiotics. He has already had xrays. One of his paws was run over and all his toes are broken. He had blood in his urine - but it has stopped due to the antibiotics. His eye has to be removed - and it is quite extensive as it burst inside of the eye socket. So hours of surgery are required to remove all the pieces of his eye and maintain the integrity of the socket and his other eye. Moo's mom is crying all day every day hoping we can help her raise the money. We are a local small rescue - we dont have the funds to pay for this expense - but we are trying to help out as much as possible with raising the funds and getting this cat back on his feet and hopefully back to his mom when a full-time caretaker is settled in. Moo is 2 years old - he has a full life to lead - he is a mush and his mom needs him desperately. His dad died of a heart attack - so he is now very attached to his dad's mom -- who is now Moo's mom.
PayPal: http://www.youcaring.com/pet-expenses/a-circle-of-tragedies-and-now-moo-cat-needs-all-of-us-/327117
Vet information: Woodland Animal Hospital New York Ave Huntington, New York 11743 631-549-7387
HOME SWEET HOME ANIMAL RESCUE OF LONG ISLAND
273 WALT WHITMAN ROAD #343
HUNTINGTON STATION, NEW YORK 11746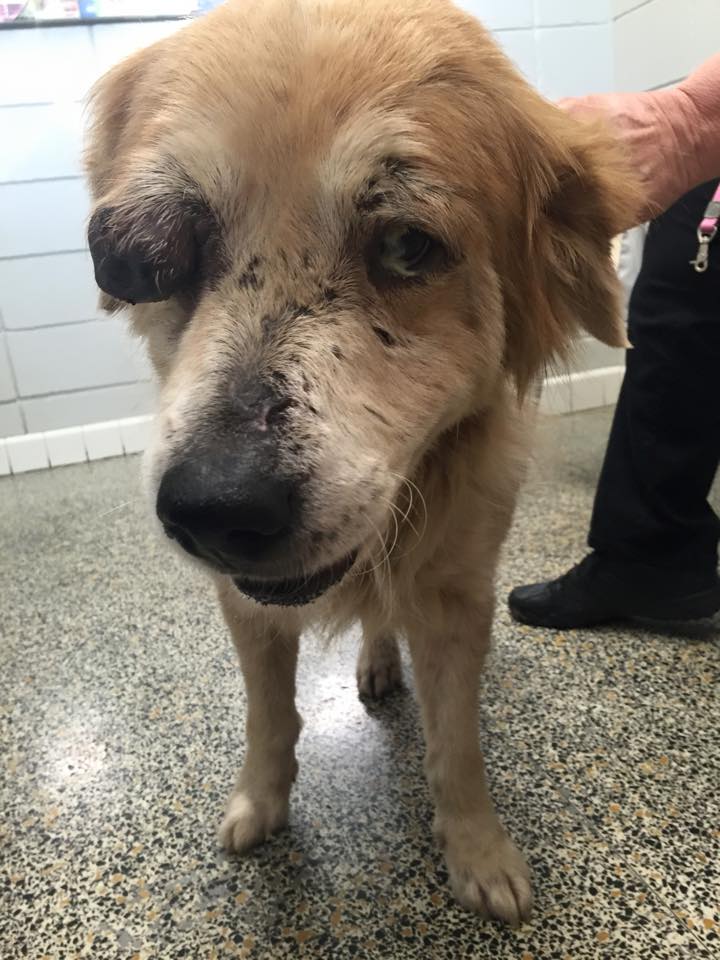 3-26-15 White boy - painful tumor on dogs eye
PLEASE HELP! URGENT!
This is a huge tumor on this baby's eye. I posted asking for funds the other night & we got a little bit in, but as of now, no call ins on the Northside Pet Clinic bill-- which is quite large. We can have surgery on this boy this afternoon & get this heinous tumor removed if we can raise the $500 for the surgery & pay off some of the $900 we still owe there. Will anyone help this boy, please?!
He's had that covering his eye for over two years-- it hurts my heart to no end to think about.
Please please please help him!! We can't do anything without the community helping & donations.
601-366-1461 is the vet to donate to this boy... White Boy is the name they call him on the street unsure emoticon.
​​PayPal: cheshireabbey@gmail.com
And our donation link: https://fs18.formsite.com/Chesh…/donations/secure_index.html
Mailing address: Cheshire Abbey PO Box 16330 Jackson, MS 39236
Vet: 601-366-1461​
​​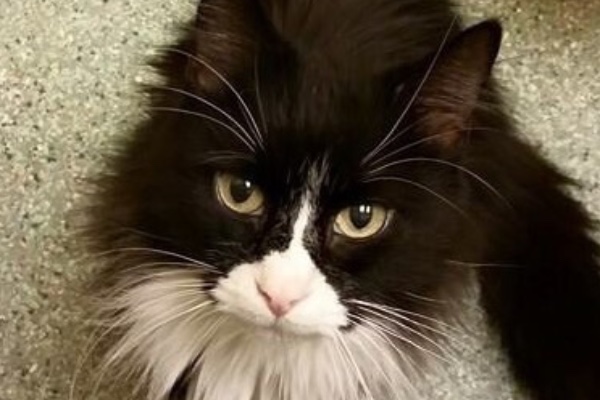 3-26-15 Sal - cat with burst tumor needs emergency surgery
My fellow Animal lovers, please help us save Sal she has Mammary Cancer.
She cannot have surgery until it's paid upfront. I met her online tonight when a friend posted her adorable face and picture with the horrible hole on her stomach asking for help and donations, she wanted to take Sal to a doctor veterinarian emergency room. So I contacted that nice person "Lee" and here I am now eight and half hours later trying to raise this money for this precious baby that I don't know, but she already has my heart. The story is, she was neglected from owner. She was rescued tonight by Lee and was taken to the emergency Veterinarian Hospital where we were both were informed she has to have this surgery ASAP before it spreads to her lungs and other organs because it's already abscessed leaking out with infection...she's in such great pain to hear her cry breaks your heart. The Dr. said this was neglect! It's been growing a lot longer then 4 days as we were told it's more like 6 months. She's not spayed this is why it's so important friends to spay and neuter our loving Pets or else we are here where Sal is now laying in a Hospital cage instead of in her warm cozy bed cuddled up to her forever human loving owner. She is now hooked up to IVs and antibiotics and pain meds for severe pain.
Her age is unknown, guess about 5-6 years old. How those people who raised her could ignore her health and not seek treatment angers me, why do some people even get a Pet when they don't care to seek medical help, its so sad to us to try and comprehend but Lee Davis and I have hope, the Dr has hope but only if we have the surgery as in now or next week. We need your help please even a dollar from everyone would add up to what her surgery, medicines and recovery costs the Dr. narrowed it down for us so we can try and raise the money. We do not want to put her to sleep when she is full of life and playful and kisses on you she's so sweet she deserves her happy loving forever home she was cheated out of the first time. Please everyone donate to help us save Sal. She loves Sal and is going to take her after surgery so she never has to be treated poorly ever again.
Please friends, even a dollar from 4000 people would cover the surgery and her medicine that she needs literally tomorrow they want to do it on an emergency basis if we don't raise the funds she's going to die.
​​​​​​​​