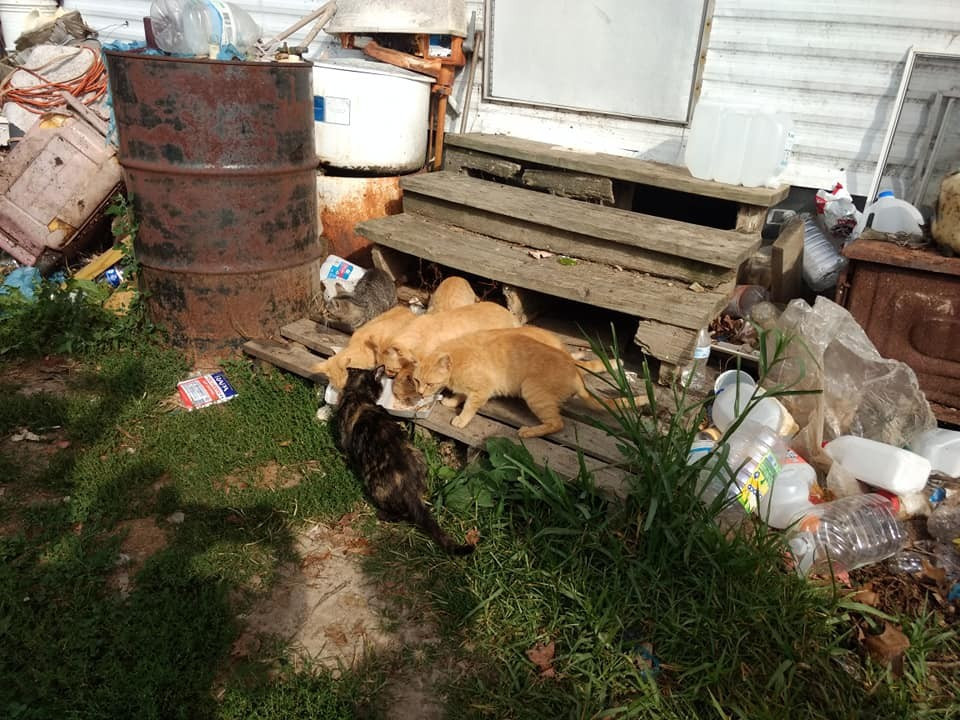 9-3-19 Hoarder Case

Shirley's Angels Animal Rescue: Today our volunteers went out to a property along with animal control in Hampshire county West Virginia. We were initially told there were 50 to 60 cats there and then that was later clarified by Animal control who told us it was probably more like 80. When our volunteers got out there we found a very sad situation. It is the case of hoarding both animals and things and the residents are living in dilapidated trailers. we did not intend to take any cats while we were out today but we did take five of the most vulnerable ones we saw outside that we knew needed help immediately. these kittens were crawling with fleas some of them are starting with upper respiratory and flea anemia. The many cats outside that we saw but we were told inside there is a sea of cats. We were not able to make entry to the house today. But the residents are willing to bring them out if we can supply the crates. We're really going to need our community of animal lovers help on this one and we will be working in collaboration with animal control and some of our local rescue friends such as Furry Friends needing homes and Dakota's dream animal rescue. this is no small task and it is going to take all of our groups working together to save these cats. and we ask that the animal lovers in our community please consider making a small donation so that we may help all of these cats in need. Any funds raised will be divided directly between all of the receiving as well as now purchasing capstar flea treatments and dewormings for all of these cats and kittens. we also are in need of canned and dry cat and kitten food as well as any supplies that can be donated to help care for these cats such as old towels cat carriers cat beds litter boxes and litter, Clorox wipes bleach and laundry detergent.
Please help us help them if you can all donations are tax-deductible. (They are a 501c3) And if you can't donate please give them a share.You can send a donation to us via pay pal at shirleysangelsboxerrescue@yahoo.com or we also take Venmo now!!! Look us up at @Shirley'sAngels-AnimalRescueLLC
Our Amazon wish list is below if you can send supplies to help us all care for them
https://www.amazon.com/hz/wishlist/ls/3GH5E9N03ORJ…
We thank you for all your help and support.
Vet: Lost River Animal Hospital 304-897-8288:
The Dollar Club Paypal: thedollarclub@yahoo.com (for Hoarder case)
Mailing Address: TDC P.O. Box 116 Hereford, Pa 18056 (for Hoarder case)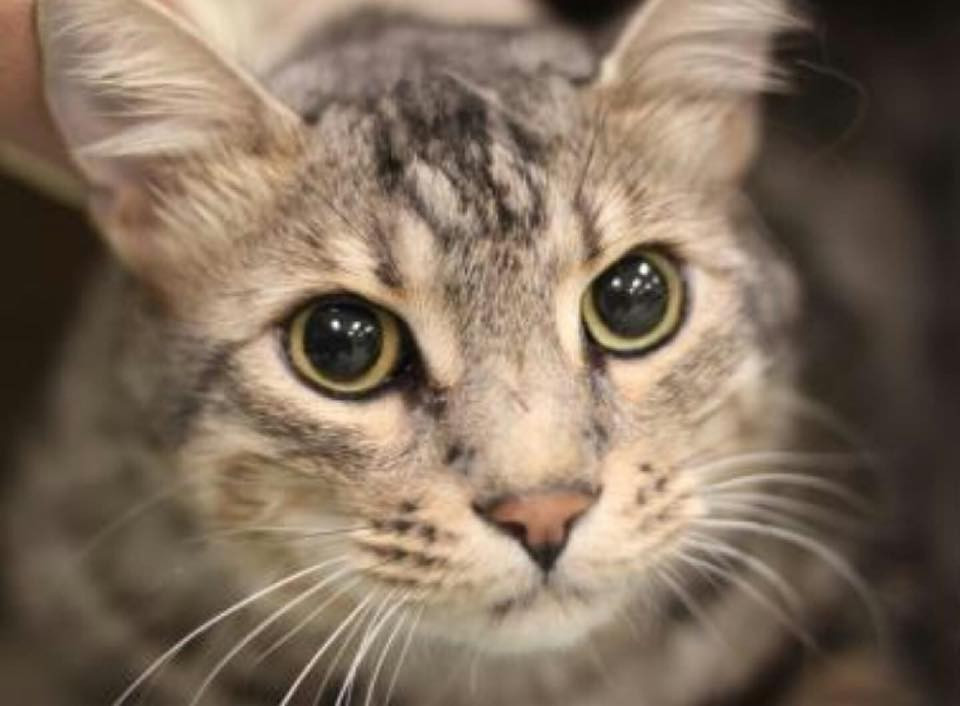 9-3-19 Peridot - blocked cat
Kizzy's Place, Inc. is asking for donations.
Saved at the last minute, he was literally on his way to be euthanized. Peridot was timestamped for yesterday but received an extension till today. We stepped in to rescue this handsome, sweet boy just in the nick of time. He was surrendered to the shelter by his owner due to his health/litter box issues. Poor Peridot isn't feeling his best. We need to get him to the vet ASAP in order to assess his health issues (urethral obstruction/high risk of re-obstructing) and provide him with all the love and care he so desperately needs and deserves.▪(8/29) - Cat has a small wound inside the left armpit, and also a tense abdomen.
▪(8/30) - 4 year old, MN DLH who was surrendered for urinating outside the box and today had a urethral obstruction in addition to wounds in his axilla. UA showed USG greater than 1.050, pH6, WBC 5-10/hpd, RBC 20-40/hpf. Patient's underlying FLUTD is likely the reason for the described periuria. Is currently stable but is at high risk of re-obstructing and needs monitoring beyond capacity of the shelter.*Behavior Observations: Per Previous Owner - has good manners, quiet, calm, playful, good with people.
*Personality: Meet Peridot! This extremely handsome guy was surrendered due to litterbox issues and it turns out, he had a blockage. He would greatly benefit from rescue due to the high likelihood of it happening again. He is described as being super sweet, playful, and having good manners.

Vet: Clemonton Animal Hospital 856-784-2304
The Dollar Club Paypal: thedollarclub@yahoo.com (for Peridot)
Mailing Address: TDC P.O. Box 116 Hereford, Pa 18056 (for Peridot)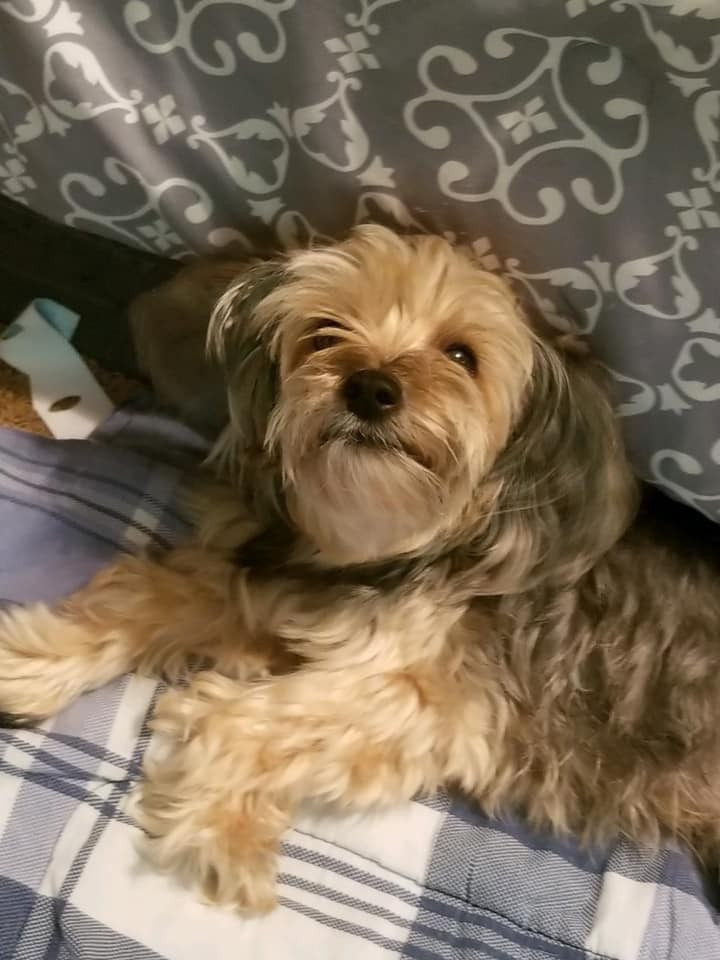 9-4-19 Koojo - paralyzed dog
Adoption First Animal Rescue KY is asking for donations. Sometimes emergency situations call, when we can respond we do.This is Koojo, he's around 6 years old. He was dumped on a farm and some lovely lady took him in. Well Tuesday she came home from work to him not being able to use his back legs, and incontinent. She took care of him till today when she realized he needed more than she could give him. He needed to have several test ran, to determine what he needed....Well fast forward to today, our amazing vet John C. Secter did several test, and found multiple possibilities. We called Dr. Brian Ward our absolute favorite surgeon who is going to perform surgery tomorrow. We are going to do a CT Scan to determine the spot and disks that are causing the intervertebral disk disease. We are so grateful for our medical team, I can't thank them enough. With this being said, Koojo's surgery is $2,100, CT Scan is about $800...We need to raise funds to save Koojo. He is such a happy boy and deserves it. NO WE WILL NOT EUTHANIZE. He is savable, so we will fight for him!! Can you skip your coffee? Every little bit helps -$1, $5, $10, $20?
Vet: Shelby St. Veterinary Hospital: 859-371-4890
The Dollar Club Paypal: thedollarclub@yahoo.com (for Koojo)
Mailing Address: TDC P.O. Box 116 Hereford, Pa 18056 (for Koojo)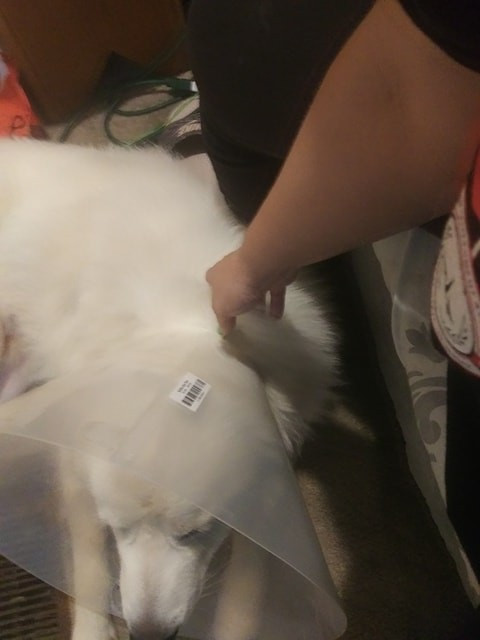 9-4-19 Dog needs neuter stitches re-done
I had my dog neutered yesterday. And he is so big that the lampshade collar they put on him doesn't stop him from licking the incision and he has with the stitches completely out! I got help from the Humane Society here in town to have him neutered and I got it done at low cost along with all his shots heartworm test and rabies vaccine. But that was the last of my money for the month now he needs to go back sleep put to sleep again and had stitches put back in and for a bigger collar to stop him from licking it again.


Luna veterinary services 270-365-9822
The Dollar Club Paypal: thedollarclub@yahoo.com (for Stitches)
Mailing Address: TDC P.O. Box 116 Hereford, Pa 18056 (for Stitches)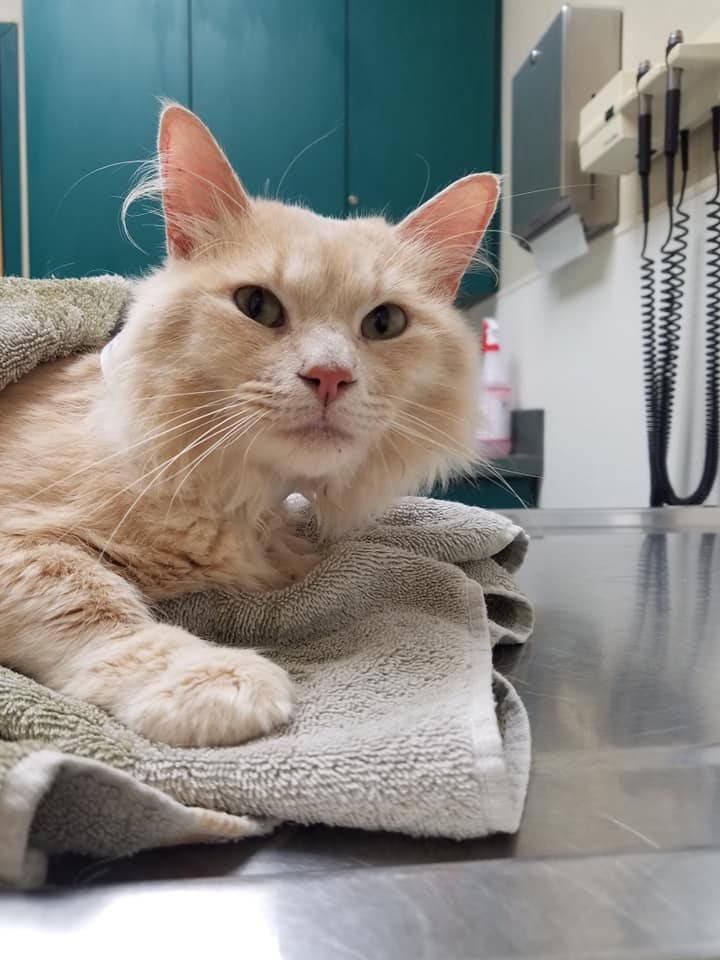 9-5-19 Pepe - cat needs emergency surgery
The Sanctuary at Haafsville. One of our most lovable cats needs your help. At just 3 year old, Pepe's young life has been riddled with hardship. We have the opportunity to make it right and give him the life he deserves, a life without pain for the very first time. Pepe was found as an emaciated kitten. He was extremely ill and was nursed back to health only to discover that he was born with a condition called obstipation. This means that he has chronic constipation. When he is able to go, it is generally painful. We have been regulating it with food and medication. Unfortunately, these measures are no longer enough. Over the past week, we noticed that Pepe was not able to defecate at all. Not only that that, he was literally crying out in pain when he tried. It was devastating to hear and a clear indication that he needed more help than we could provide.
His doctors have recommended a surgery called subtotal colectomy. Subtotal colectomy removes the majority of the colon. The large intestine is then connected to the rectum. Pepe's sphincter will remain intact so he will experience total control of his bowels for the first time in his young life. He will use the litter box a bit more frequently than other cats and may need a special diet but Pepe will finally have a normal life.The doctors have assured us that most pets do very well with this surgery and our own research has supported that. Best of all, he should not need further medical therapy for constipation and will finally be comfortable. Please consider donating to Pepe's medical costs. Pepe is scheduled for surgery today or Thursday. Every donation helps, no matter the amount. Pepe is the whole package. He is a stunning, long-haired beauty with the personality to match. He is a chatty fellow who loves attention. He deserves a chance to be adopted and to be loved by a family of his own. This surgery will make all of that possible. Your donations in these extreme cases give us the ability to say yes to the most helpless animals. By helping Pepe, you are not just helping a sweet cat get to experience life without pain. You are also enabling the Sanctuary to continue this work. We sincerely appreciate all of the support you give, no matter what form it takes. Ready to donate? Go to https://www.thesanctuarypa.org/donate/ and click on the donate button or send a check to The Sanctuary at Haafsville, PO Box 921, Fogelsville, PA 18051. Please note the donation is for Pepe. Thank you! 🙏 (The Sanctuary is 501c3)
Vet: Valley Central: 610-435-1553
The Dollar Club Paypal: thedollarclub@yahoo.com (for Pepe)
Mailing Address: TDC P.O. Box 116 Hereford, Pa 18056 (for Pepe)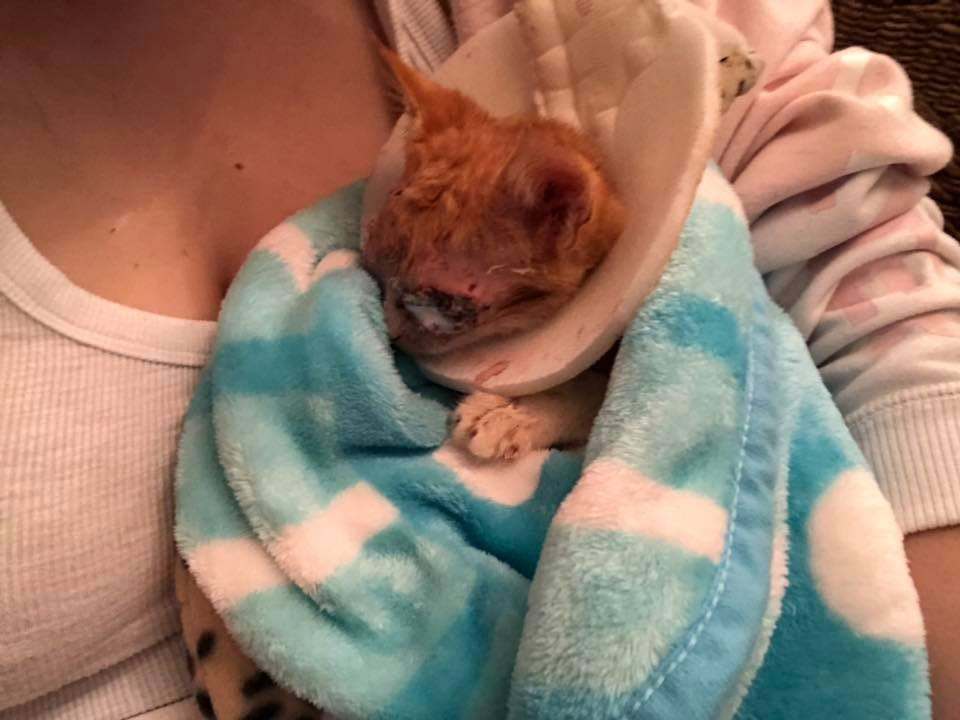 9-5-19 Lancelot - kitten with terrible eye infections
Fox Foster Kittens is asking for donations.I don't even know how to start this update. But Lancelot needs you to light a candle, do a special dance, flood the heavens with prayers, whatever it is you do. He is having some serious complications from his eye enucleation last week. I can't even show you photos, they are just too graphic. Things burst from infection but they are getting exceedingly worse. He is going in to see dr sabshin first thing in the morning, I have absolutely no idea what she is going to do. The goal was to keep his eye sockets clean and treat them as open wounds...this is not working. There is just too much infection. I'm pretty sure he needs surgical debridement now. But surgery on him is even more high risk this week than it was last week. 1. He just had surgery last week. 2. He lost so much blood last week. 3. He's so full of infection. Really the odds just keep stacking against him. She will check his PCV again in the morning and we hope it will be a lot closer to normal, it was 12% on Friday and it should be in the mid 20s. I don't know where she will go from there. But I trust her whole heartedly to make the best decisions for Lancelot. Tonight Lancelot and I had lots of snuggles...he was just purring and kneading and giving me kisses. I've fallen hard for this boy. I promised myself not to fall in love....but I did. I told him to be strong and foster mama loves him so much. Please....please pray for this warrior. He needs it. With tomorrow being vet day we desperately need help with funds for vet bills! Our vet bills weekly are hitting roughly $2000. Our adoption fees don't even come close to covering this. We rely on the support from our donors to be able to save babies like Lancelot.
Vet: Harmony vet care 813-871-0850
The Dollar Club Paypal: thedollarclub@yahoo.com (for Lancelot)
Mailing Address: TDC P.O. Box 116 Hereford, Pa 18056 (for Lancelot)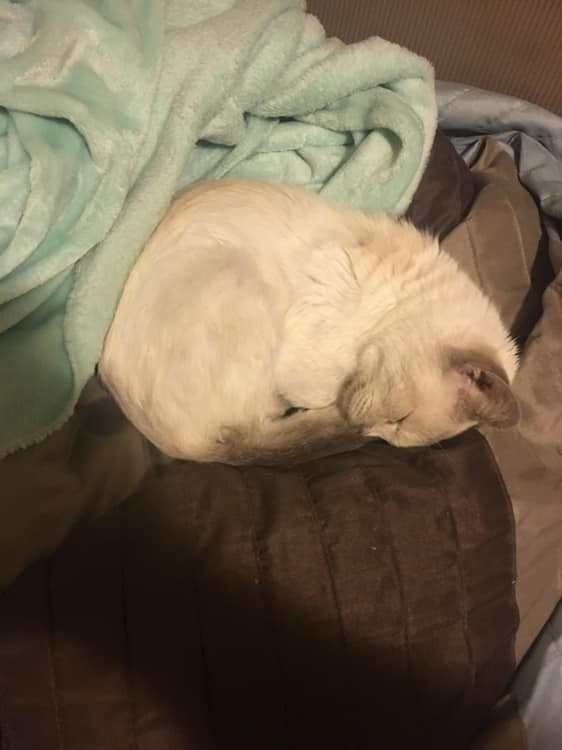 9-6-19 Very sick kitty, not eating
We brought home a cat earlier that looked like it hadn't eaten in awhile. She's basically skin and bones. However, she is not eating. We have offered regular hard food, milk, tuna, treats, and soft food. She ate a few treats but she made some weird sounds and stopped. She is clearly hungry by her body language. She is severely infested with fleas but we bathed her and got them off of her. The worry is she will not eat. **UPDATE** after getting her in to the vet thanks to The Dollar Club they did some tests. She has an upper respiratory infection, ear mites, and dental disease. They gave her a shot for her URI, antibiotics for her teeth, flea tick and mite stuff, and wormer!
Vet: (859) 623-3898
The Dollar Club Paypal: thedollarclub@yahoo.com (for Sick Kitty)
Mailing Address: TDC P.O. Box 116 Hereford, Pa 18056 (for Sick Kitty)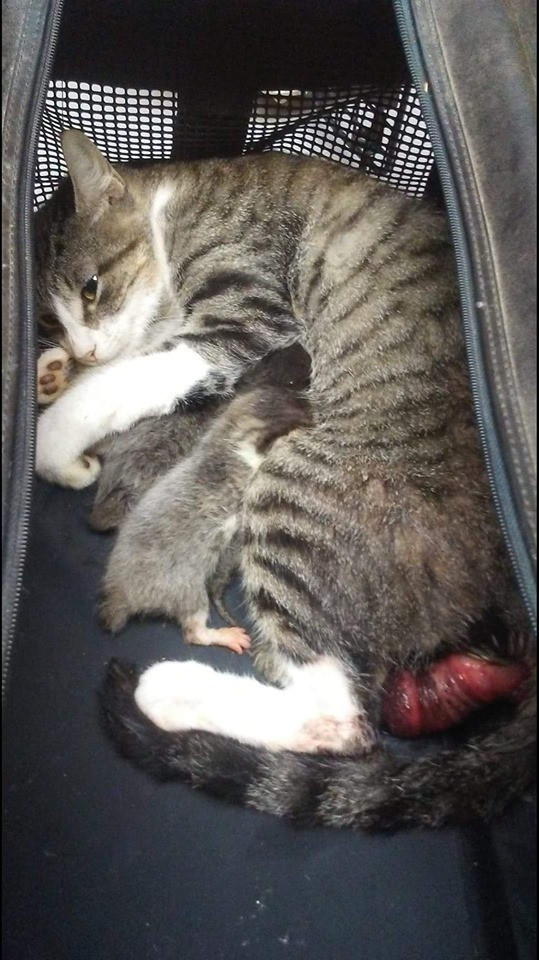 9-6-19 Mom cat with prolapsed uterus
Texas Gulf Coast Shelter Cat Advocates


Momma cat had babies and her uterus is prolapsed. Need donations now so we can see if she is gonna go to vet !! We need to know who can help and then Meredith the foster will setup vet account. **UPDATE** cat is at the vet being seen now!

Vet: Nueces Vet 361/242-3337 (under Nancy Whitfield)
The Dollar Club Paypal: thedollarclub@yahoo.com (for Prolapse)
Mailing Address: TDC P.O. Box 116 Hereford, Pa 18056 (for Prolapse)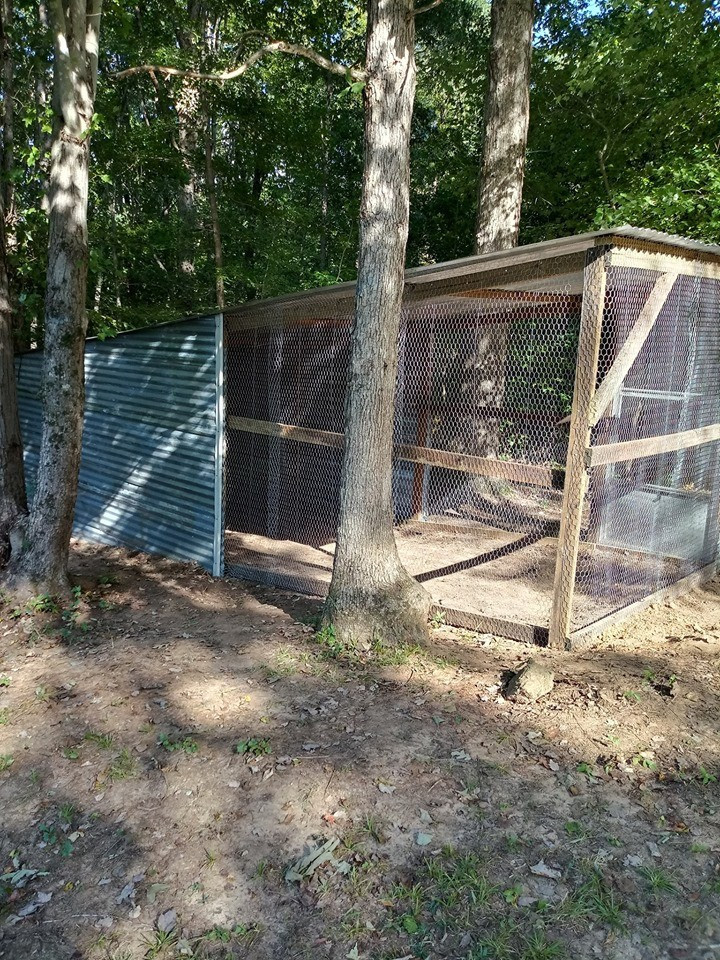 9-7-19 UPDATE to feature of 7/27/19 - relocating a feral colony


Sandy Holt has built a catio so she can rescue and vet these cats. She started with 7 of them and got them vetted and are in the catio she built. This is to transition this feral colony to her property. She has done an amazing job and deserves a GIANT THANK YOU for all she has done!!! There is nobody else I know of who would have gone above and beyond to save these cats (Which now number about 20 or so). Building a shelter for them to recover from their surgeries, then trapping them from the dangerous property they are at and then to transition them to her property where she will care for them. She needed help with food so TDC shipped 18 cases of food to her. She will need more help with spaying/neutering, straw bales and the cost of food for so many that she isn't used to feeding. We cannot ship straw but we can ship more food and help for more vet visits so if you want to donate to help this amazing woman who is saving many lives, just send to TDC and mark for Sandy Holt. (SEE bottom for payment options and to see the original feature write up) and please thank this wonderful lady for all she is doing, all on her own!!!!
7-27-19 Helping an elderly man with stray cats
Sandy Holt...EMERGENCY! And I'm very upset! I don't know how I'm gonna do it or even IF it can be done, but there's about 10 or more kitties that desperately need help. Nobody is feeding them but one person who is elderly and it's becoming too much for him. They are all strays that will need spaying/neutering NOW. Or there's going to be another 10 or 20 before long. I don't know what to do except help the ones I can! My mom and I worked hard at this very spot last year to catch and move as many as we could. The numbers are up again! We're fighting a losing battle. Even if we are able to get most of them altered, still need someone to take food to them on a daily basis or find them all homes/rescues. They would make great barn kitties. Any help will be greatly appreciated. I'll get pics this week. God I wish people would smarten up and spay/neuter their animals! The animals SUFFER out here! Always fixing someone else's irresponsibility! It's not right. I'm not by any means a wealthy person and can barely make it as it is but what do I do when someone says kitties are dying??? 2 kittens were found dead the other morning when the man went to feed them. I can't do this alone but I'm gonna do what I can. I know everyone is overfull but he's 82 yrs old for goodness sake and needs help. These kitties have nobody but him to bring them food. He shouldn't be caring for someone else's irresponsibility! Those kitties need help.
** The Dollar Club offered to send food and to pay for 1 spay. (We don't normally pay for spays but this is an emergency situation). I also advised to get the females done first and fast as they are the baby makers.
Where the spay/neuter will be done: Loveshop Vet Clinic. 434-575-0029. Probably be awhile before we get appointments. They stay pretty booked up. He's low cost clinic. I'll get as many females as I can. Waiting to see who's semi feral and who's easy to catch. Thank you for your help!!! I'll get the food to him. I'm hoping to find someone to go feed those cats for him or a place for the cats to go. He's 82 yrs old with back trouble and shouldn't be driving, lifting, bending, walking especially these hot days.
Our Paypal is: https://www.paypal.me/TheDollarClub (For Altering help)
TDC Mailing Address: P.O. Box 116 Hereford, Pa 18056 (for Altering help)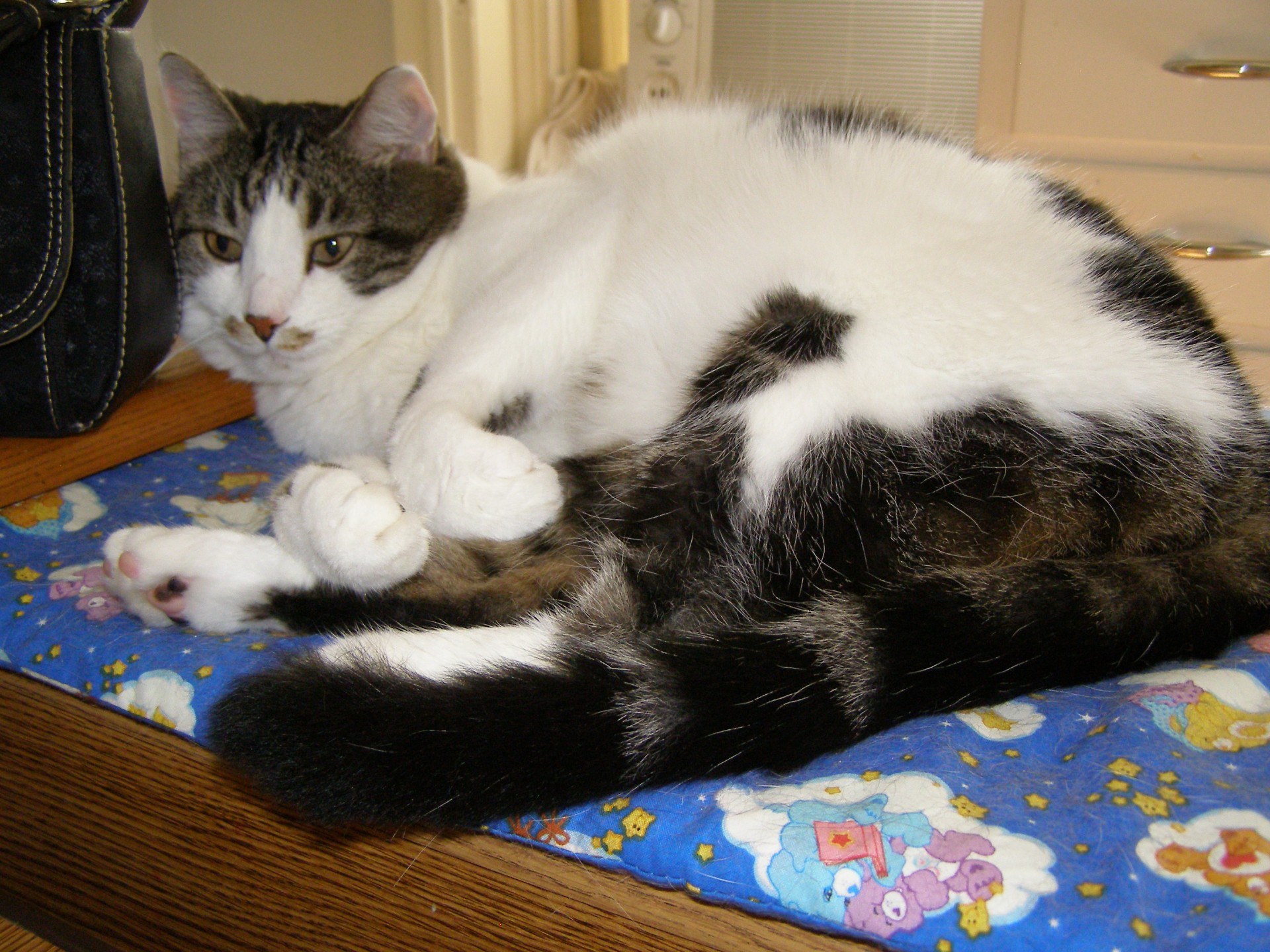 9-7-19 Chance - cat with eye injury
I got a request last night begging for help with a cat who had an eye injury. He had lots of fluid coming out and a lot of instant swelling. The person did not have enough to go to the ER so We helped. Turns out he is ok and must have gotten it scratched somehow but with eye drops and time, he should be fine. I have no photo of their kitty so I used one of my own).
Quakertown Vet: (215) 536-6245
Our Paypal is: https://www.paypal.me/TheDollarClub (For Chance)

TDC Mailing Address: P.O. Box 116 Hereford, Pa 18056 (for Chance)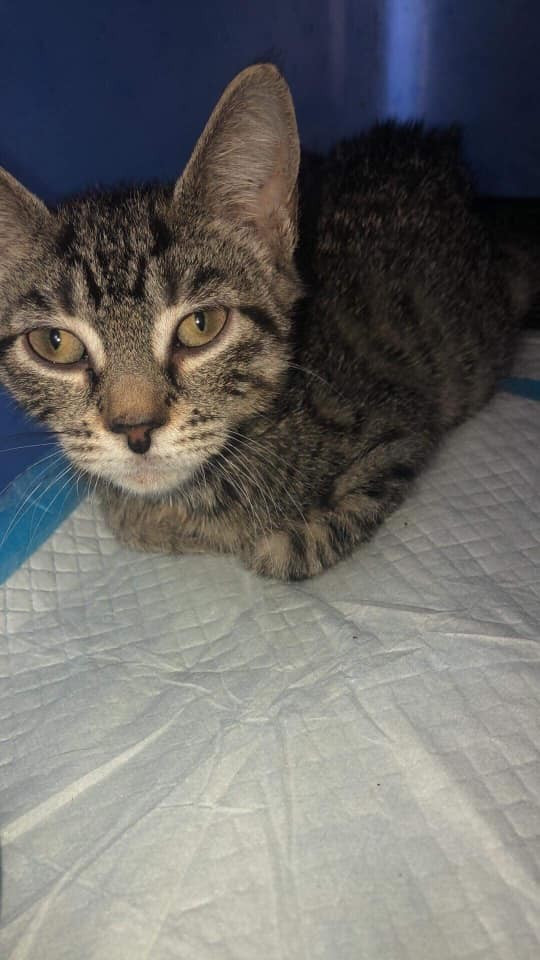 9-10-19 Hannah Sick kitten

Emergency in Newark! Can anyone help this woman in NEWARK? She rescued this kitten four weeks ago and she's fostering until she can find a rescue that will take her but last night she noticed the kitten is too quiet on the corner of the cage, might have fever And need to be seen by a vet for evaluation but she does not have funds or anyway to take her to a vet can anyone help her with vetting and transportation? **UPDATE** Ok, we found someone to take the kitten but they need funds for the vet visit..
Westfield vet: (908) 233-6030 cats name Hanna under Lifeline Animal Rescue
Our Paypal is: https://www.paypal.me/TheDollarClub (For Hannah)
TDC Mailing Address: P.O. Box 116 Hereford, Pa 18056 (for Hannah)
9-11-19 Rocky Dog with blunt force trauma to his head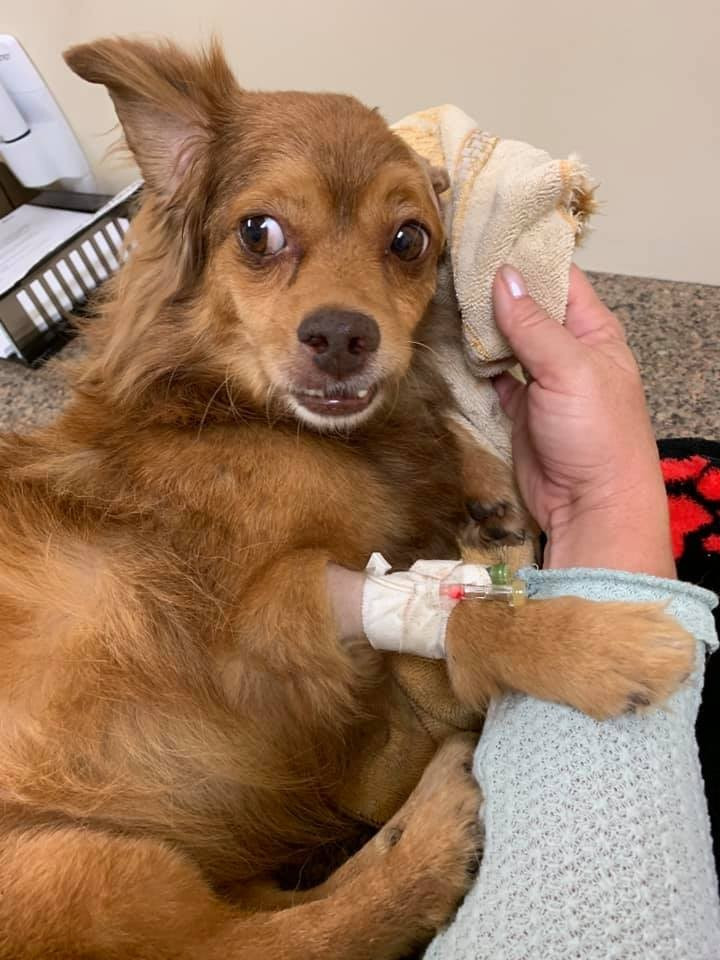 Rocky was rescued from South Los Angeles shelter on Sunday 9/9/19. "Osito" was surrendered by his owners with the statement "we can no longer care for him". Based on his condition, they assumed he had been hit by a car. So Rocky was hospitalized Sunday night with IV fluids, bloodwork and xrays. He had no road rash, lacerations or broken bones but did have dried blood around his ear. An MRI was recommended to really know what to do next. After his MRI & CT scan yesterday. He did really well under anesthesia which was a concern with the high blood pressure. (spiked to over 200 at one point). good news! Rocky does not have a tumor or vestibular disease. sad news but "good news"! Rocky has suffered severe blunt force trauma on the left side of his head. Right behind his ear to be exact. Going "in" from there is the cerebellum , which controls coordination. Thankfully it's not the life threatening functions. There is severe edema (swelling) there which is causing the high BP and the stiffness and his inability to hold himself up (and walk etc). There IS a tiny tiny fragment of skull that is loose. His neurologist Dr. Pettigrew does not feel that it's warranting surgery, at least not at this time. It could travel but we will watch for signs of deterioration when it comes to that. A necessary CT scan was done to confirm size and location of the fragment and diagnosis confirmed by the radiologist. This was needed to make the decision to do surgery or not. Dr. P has seen many cases that once recovered no signs of trauma ever came back. Dr. does not feel this is a result of being hit by a car. Which is consistent with no other fractures, no lacerations, no road rash. His bottom teeth are loose, which may or may not be from trauma or dental disease. But this means Rocky was either kicked - once or over and over is unknown- or stepped on. We will be reporting this to LA Animal Services for investigation immediately of course. This is mentally crushing to wrap our heads around. This little dog, who was named Osito, or little bear/teddy bear, was given an endearing name when he was either purchased or adopted. At one time, probably when he was a little teeny thing, he was loved, and brought smiles and joy to someone's life. What the hell changes that??? It angers me so much to know that Rocky endured anger and traumatic treatment, for who knows how long. why people get animals as pets and treat them like trash is so mind boggling! Dr. believes Rocky will make a full recovery. He said of ALL the possibilities for his diagnosis, this is probably the "best" we could have hoped for in the long run (ie no tumor etc). He has been eating well and can lay on his chest now, with a lean still. He has a bit of a long road ahead of him, with meds , confinement, help with going potty, cbd oil, physical therapy, Accupuncture, etc. and we hope you will follow his journey with Safe Rescue Team and Saving Graces Rescue Foundation. He has the best of both worlds with 2 rescues that have his back, literally, and the most loving foster ever! he will eventually need a dental and neuter. When the time comes, we will find the best home for our little champ! Rocky's bills are over $6,000 so far, so please please support our rescue efforts to cover these necessary expenses. Although Rocky was rescued just a little over 24 hours ago, we love him like we've known him forever
How you can help:
*click the donate button on Facebook for SAFE Rescue Team (They are a 501c3)
*paypal saferescueteam@gmail.com ------ *venmo @saferescueteam
All donations are tax deductible & so appreciated! No amount is too small- even your daily Starbucks contribution ♥️
If all of my friends and family on fb donated even $5-$10 we would have more than enough for Rocky's medical bills and after care
Our Paypal is: https://www.paypal.me/TheDollarClub (For Rocky)
TDC Mailing Address: P.O. Box 116 Hereford, Pa 18056 (for Rocky)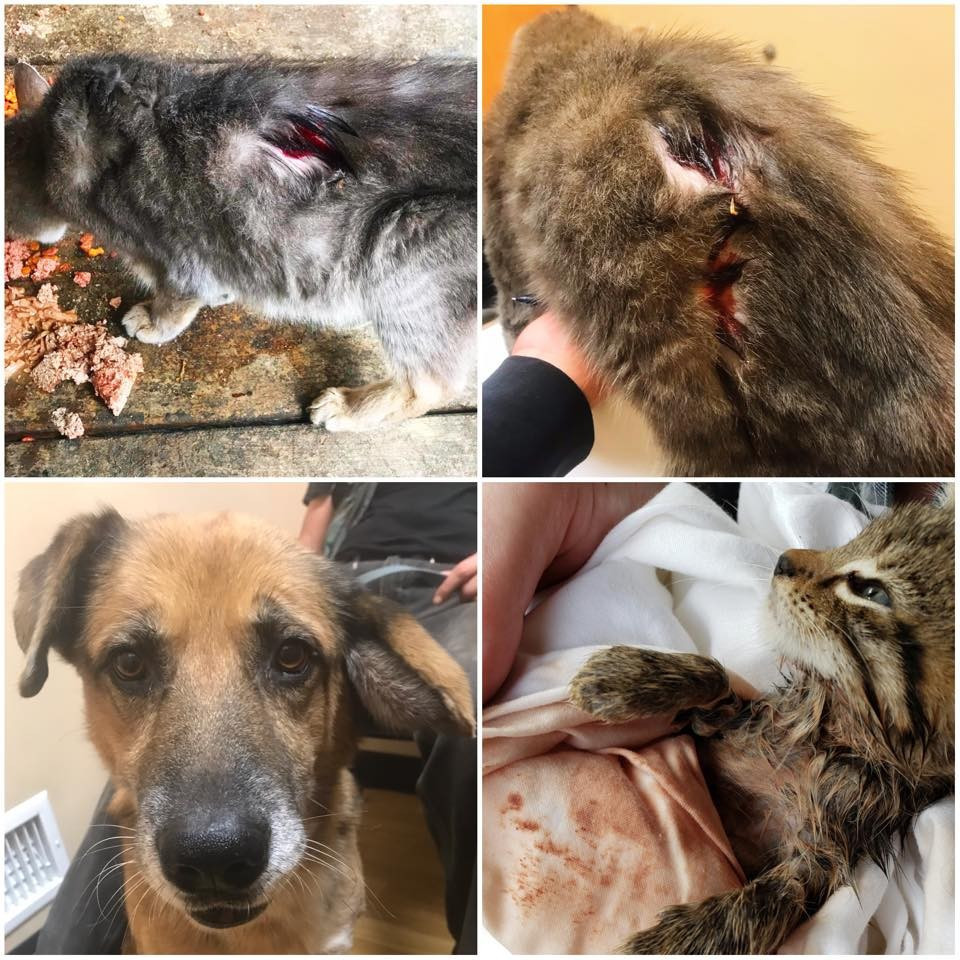 9-11-19 3 emergencies
3 EMERGENCY CASES THIS MORNING. Help needed for veteran's dog with hematoma and 2 strays. We haven't had a chance to post about our recent large scale rescue of several sick kittens or the sick Dorian cats we took in this weekend and we came across all of these this morning.
1) TOP is an older kitty we saw for the first time this morning at one of our stops on the stray route. He is very thin, weighing just under 4lbs and has large, deep gashes on his side. He is at least 10-12yrs old with bad teeth. He needs to be admitted and sedated to have his injuries looked at.
2) Simon is a dog we see every day on our stray route being walked. His owner is a veteran and on limited income. Simon has a hematoma on his ear (see the swelling on his left ear) that needed treatment ASAP. His owner could not afford vetting and asked for help.3) Last is a kitten one of our fosters found this morning. She is severely anemic due to a flea infestation. (She was seen by Dr. Polanski in Ohio). We desperately need funds. Simon and the older stray are currently at Noah's Ark.
Tax deductible donations can be made via PayPal by the link below or TriStateNoahProject@gmail.com
https://www.paypal.com/cgi-bin/webscr…
Vet: Noah's Ark in Ft. Wright at 859-426-0426 x 4 and making a donation for Simon or Stray September (didn't have time to come up with a name) under TriState Noah Project.
Our Paypal is: https://www.paypal.me/TheDollarClub (For 3 emergencies)
TDC Mailing Address: P.O. Box 116 Hereford, Pa 18056 (for 3 emergencies)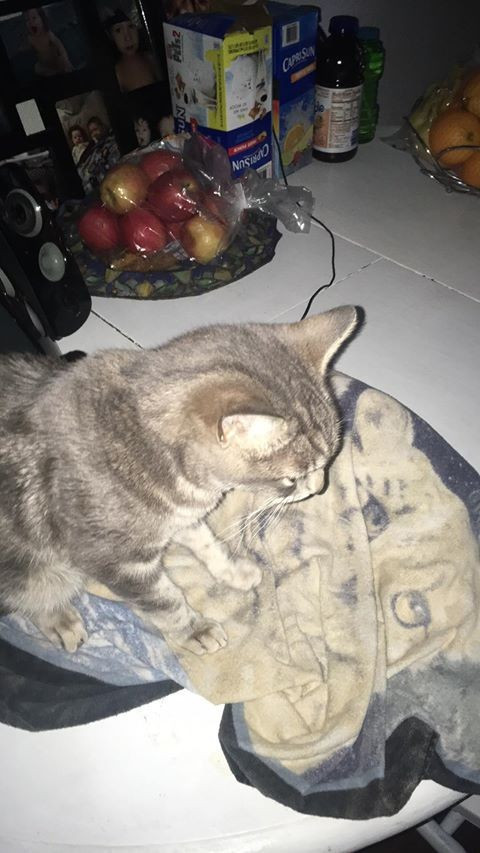 9-11-19 Pepper - kitten with suspected blockage

Please I desperately need some advise. I was browsing through craigslist one day and came across this cute little kitty named pepper. He was staying at animal hospital and they were going to put him down for feline leukemia but didnt want to because he was such a spunky cat. They were offering him for adoption with the offer to care for him for free if anything were to happen in the future. I have had pepper for 6 months now and we have fallen in love with him. the other day he started throwing up and is not able to hold his food down. i tried to contact the vet and was told that the person who made that promise no longer worked there so they could not hold up the deal. I took him to the vet here (I cannot afford much because I am a single mom and i can barely get by as it is) After spending 100 dollars they hydrated him gave him anti nausea medicne and an antibiotic. Now they say I should get xrays to see if it is a intestinal blockage and that if it is we will have to do surgery. This is not an option for me. He is only 8 months old and i am helpless because i cant save him. i have removed hard food from his diet and have been giving him small portions of boiled chicken and rice. He still very much has an appetite but throws up every time he eats. I am lost and dont want to watch my kitty suffer. I am hoping someone might have some advice for me. Thank you so much. — looking for help. (The Dollar Club called in $250 for x-rays so he is on his way there now)
Cambria vet clinic: 805-927-9700
Our Paypal is: https://www.paypal.me/TheDollarClub (For Pepper)
TDC Mailing Address: P.O. Box 116 Hereford, Pa 18056 (for Pepper)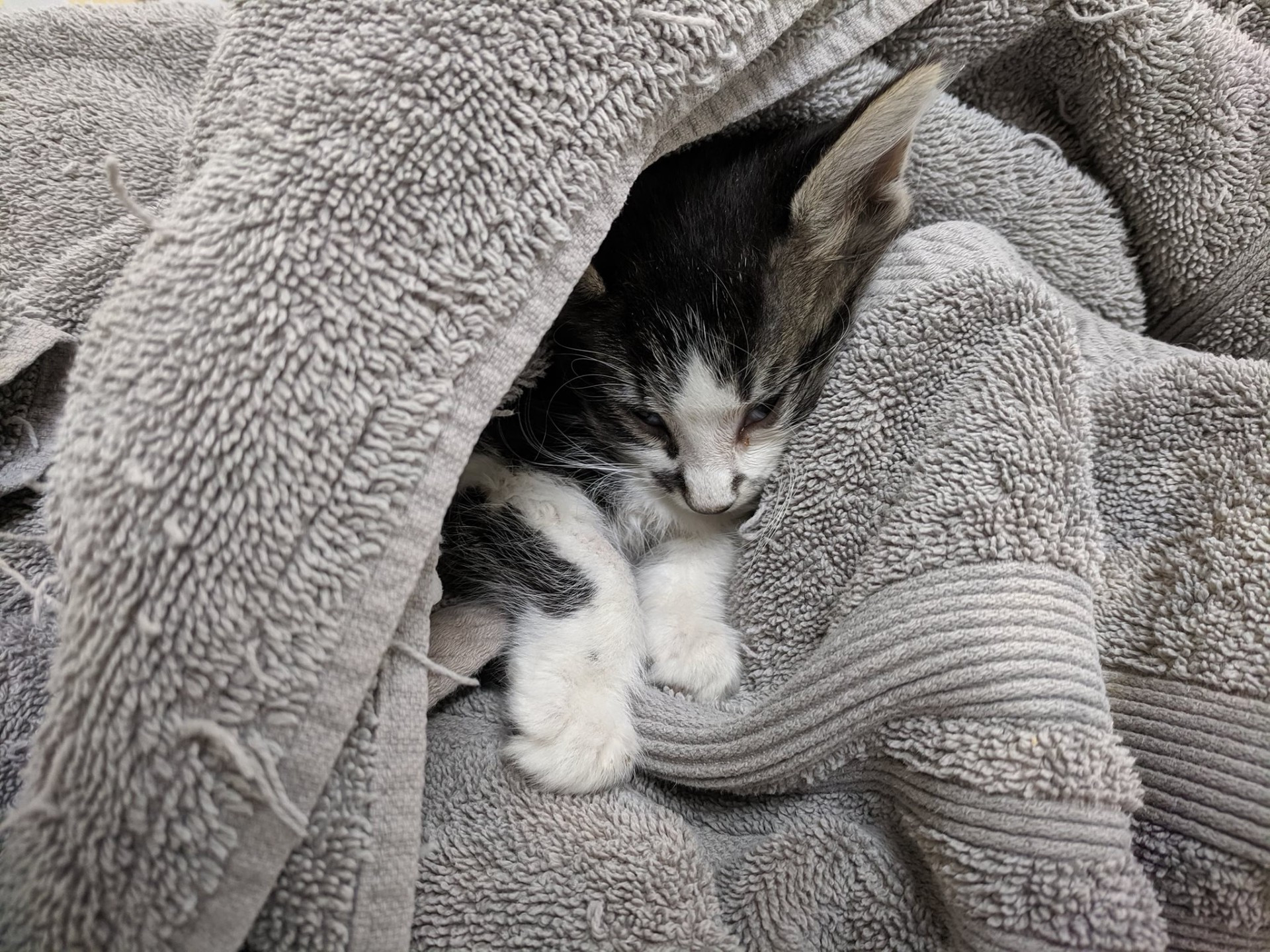 9-12-19 Maize kitten thrown from car
Maize kitten needs an amputation. Found by a good Samaritan , thrown from a car her leg is broken.
Vet: Skippack Animal hospital, 610-58-46300 (for Maize under Wanna Be Pet Rescue)
Our Paypal is: https://www.paypal.me/TheDollarClub (For Maize)
TDC Mailing Address: P.O. Box 116 Hereford, Pa 18056 (for Maize)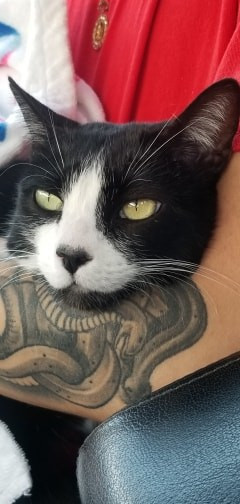 9-13-19 Sox cat that was shot
So heartbroken and furious! "Someone"neighbor, shot my cat,Sox.It's so bad she has to be amputated or put to sleep. She is family so that is not a choice! Surgery is 1200 of which I don't have laying around. Currently fighting to keep my house and Bill's going.if we could get ANY HELP message me. Please pray for her for us and for our world we live in with such evil people that thinks an animals life is not valuable. She is my kid! I have to have half down when I drop her off and the other when I pick her up. I'm right at 600 now. Every penny helps. God bless everyone I cant tell u how much we appreciate this.
Vet: Dixie animal hospital 502-937-2987 (for Sox under Suzanne Sears)
Our Paypal is: https://www.paypal.me/TheDollarClub (For Sox)
TDC Mailing Address: P.O. Box 116 Hereford, Pa 18056 (for Sox)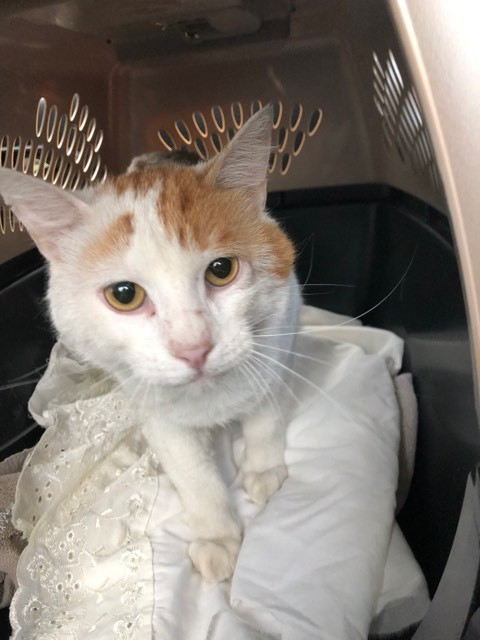 9-13-19 Blaze stray cat found with huge cut under it's arm
URGENT!! Can someone help this cat! Found in my neighborhood with an injury. I cannot take her in and she needs serious medical attention!! She is very friendly and hurting. Found off 121 and riverside in Fort Worth. UPDATE... cat is being rescued by Buddies Place Cat Rescue! Please consider donating to help with vet fees!!!‼️‼️

Vet: VCA Mercedes Place Animal Hosp: 817-249-1986 (Blaze - orange cat)
Our Paypal is: https://www.paypal.me/TheDollarClub (For Blaze)
TDC Mailing Address: P.O. Box 116 Hereford, Pa 18056 (for Blaze)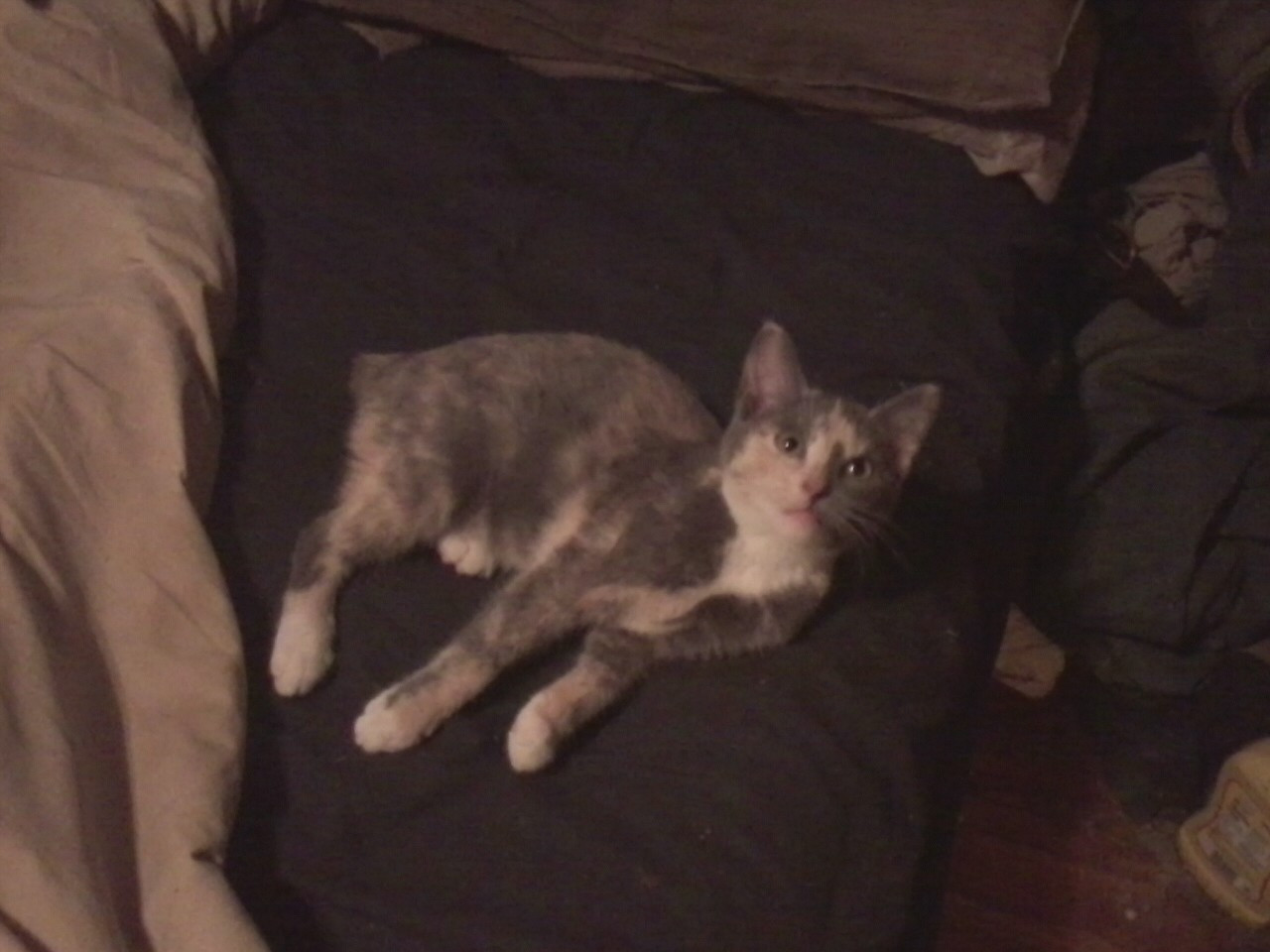 9-14-19 A desperate need for food
I'm turning to my facebook family, Y'all are the only family I've got.As ever body knows Donald got hurt at work (in March) and had to have shoulder surgery August 2), and a week before his surgery he was fired (July 26). Y'all helped us make sure that our rescues didn't go hungry and thank you is not enough to pay y'all back. And again I have NO other choice but to ask and beg for help once again. The doctor released him yesterday that he can work. He has been job hunting when we have the gas,But the cats have one bag of food left and we have only a loaf of bread.I am humbly asking for help one more time. It won't take Donald long to find a job. The job he had lined up he can't do yet, because the doctor told him he had 6 more weeks before his shoulder would be able to handle that job.URGENTLY NEEDED: Meow Mix, Wet food (any kind)
Our Paypal is: https://www.paypal.me/TheDollarClub (For food)
TDC Mailing Address: P.O. Box 116 Hereford, Pa 18056 (for food)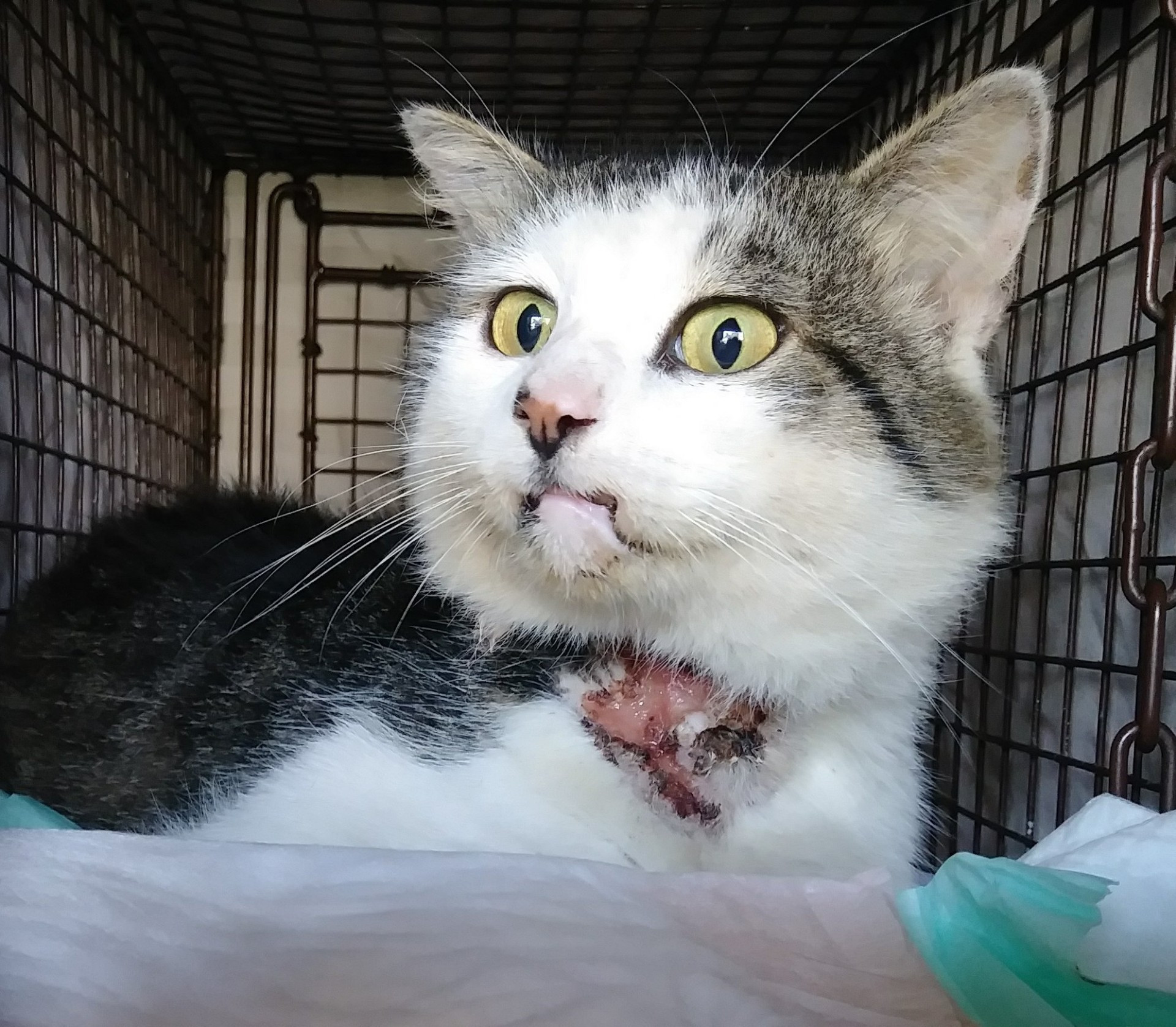 9-16-19 Ozzie - injured stray
As I was looking for cats in a sump, I saw this injured cat. This morning I trapped him and tomorrow he will be going out to Dr. G and Vet tech Traci at Integrative Veterinary Therapies, P.C in Ridge for treatment. The folks in the neighborhood tell me he has been this way for over a year. OMG! Now at least he will have a chance at healing.. It's only with your help that I can get him the treatment he needs! Thanks in advance.
Vet: Integrative Veterinary Therapies (631) 924-7700 (under Ozzie)
Our Paypal is: https://www.paypal.me/TheDollarClub (For Ozzie)
TDC Mailing Address: P.O. Box 116 Hereford, Pa 18056 (for Ozzie)
9-19-19 Homeless helping feral colony


I was just contacted by my niece who works at a low cost spay/neuter clinic with this message:

Hey, we just had a client come in. She is a nurse. She just brought 4 cats in from a homeless camp in Allentown. The homeless people created a carrier from garbage. Caught the cats and this woman is transporting to be altered. But this homeless group is taking care of the colony. If any food comes your way again that could be shared.? Homeless helping ferals! How great is that!

TDC told her we would definitely get them some food and maybe we can even get them a new carrier or trap to use.
Our Paypal is: https://www.paypal.me/TheDollarClub (For Homeless)
TDC Mailing Address: P.O. Box 116 Hereford, Pa 18056 (for Homeless)
9-18-19 Another starving cat colony (75+ cats)
Mended Whiskers Cat Rescue: Im trying to find a solution to help feral feeder Carole. She's feeding 75 feral and stray cats that she had help spaying and neutering but then was left on her own to feed. And she's on disability so doesn't bring in the income to do so. We try to help her as much as we can, but funds are very low and donations are down so we can't do it alone.
Our Paypal is: https://www.paypal.me/TheDollarClub (For 75+ colony)
TDC Mailing Address: P.O. Box 116 Hereford, Pa 18056 (for 75+ colony)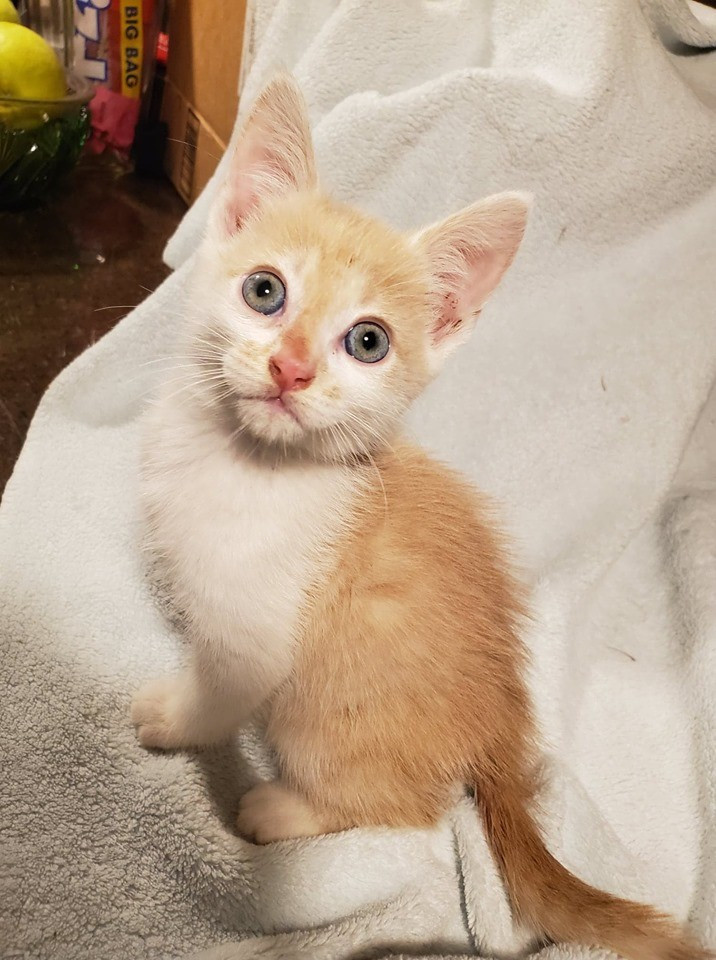 9-20-19 Kitten with prolapsed rectum
UPDATE ::: RESCUED !!! MEDICAL EMERGENCY!! KITTY JUST CAME INTO GASTON AC IN DALLAS, NC WITH PROLAPSED RECTUM. PLEASE PLEDGE FOR RESCUE , IT CAN'T STAY THERE NEEDS A VET TODAY. I FOUND OUT OWNER BROUGHT HIM IN TO BE EUTHANIZED BUT GASTON REFUSED AND ASKED FOR HELP FOR KITTY! OMG
Conover Vet Hospital 828-465-5720 under NC PAWS RESCUE orange kitty with prolapse.
Our Paypal is: https://www.paypal.me/TheDollarClub (For prolapse)
TDC Mailing Address: P.O. Box 116 Hereford, Pa 18056 (for prolapse)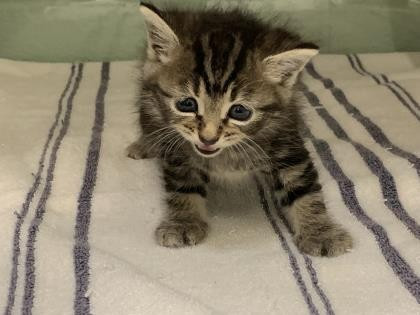 9-23-19 Peaches - kitten attacked by dog
URGENT::: ANOTHER MEDICAL EMERGENCY!!
LITTLE KITTY ALL ALONE AT GASTON HIGH KILL AC WAS ATTACKED BY A DOG AND THE CHEST BONE FEELS FUNNY. KITTY NEEDS A CHEST X RAY. PLEASE PLEDGE WE NEED $200 TO GET HER OUT. (Pledges have been met to get her to rescue, now they need vet money)

Our Paypal is: https://www.paypal.me/TheDollarClub (For Peaches)
TDC Mailing Address: P.O. Box 116 Hereford, Pa 18056 (for Peaches)
9-24-19 Michael - cat with very severe URI
Got a message about a cat who has a severe URI and maybe pneumonia. He is having a very hard time breathing. Owner is disabled and has no money to get the cat to the vet. TDC called in the donation for the cat to be seen ASAP
Our Paypal is: https://www.paypal.me/TheDollarClub (For Michael)
TDC Mailing Address: P.O. Box 116 Hereford, Pa 18056 (for Michael)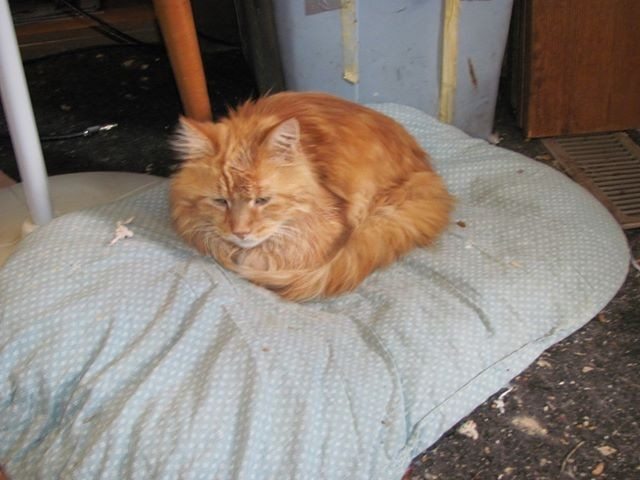 9-25-19 Goldie - another case of Stomatitis
May I please request help for my cat GoldieLox - he needs emergency dental surgery with special x-rays for possible jaw complications and stomatitis, he will starve to death without it as it is so painful to eat he is afraid of his food and the dishes.You were recommended by a facebook page that helps with small rescues. thank you.They are graciously giving me time to raise the funds, he has had the round of antibiotics, is on prednisolone (longer than they like but it is working okay for now) and I have pain meds on hand if needed, have been giving cbd oil also but running out now. Each appt made is a work-in at the vet's direction because it is so urgent. They will delay again if we need to for the funding but I am praying very hard that we do not have to. I have a small pension check coming on the 25th that is for my utilities and cat food for my home gang but if needed I can put as much of that in as I can spare, with buying bare minimums of cat food and skipping utility payments I can put in another $200.
Two by Two Animal Hospital, 269-471 7042
Our Paypal is: https://www.paypal.me/TheDollarClub (For Goldi)
TDC Mailing Address: P.O. Box 116 Hereford, Pa 18056 (for Goldi)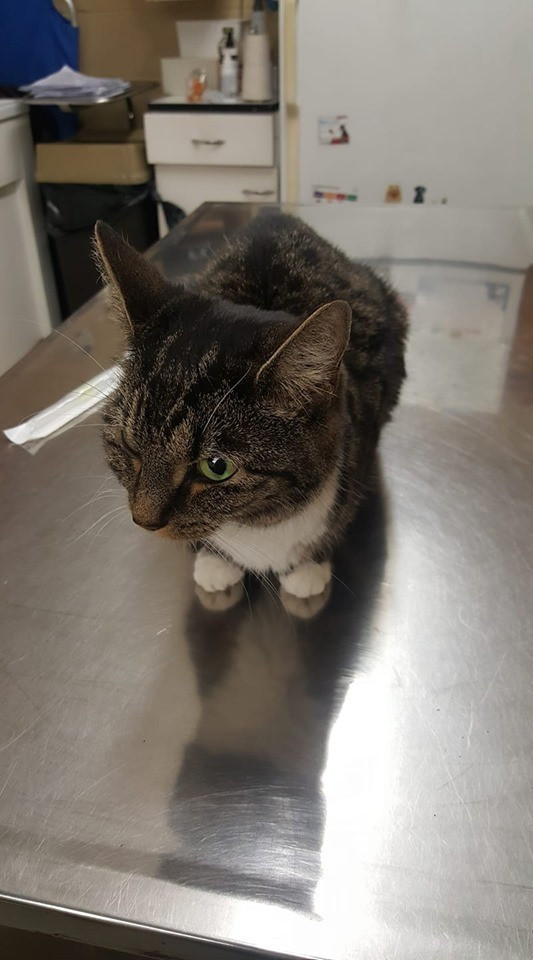 9-27-19 Thomasina - very sick cat
Prayers needed for my young Thomasina. She has just been hospitalized with severe dehydration. She snuck out Sunday night and I'm afraid she might have got into something that caused this. They will check her kidneys in the morning. **UPDATE** She is doing better but not wanting to eat yet. Kidneys tested ok but liver enzymes high. We don't know what caused her dehydration. She has always been thin but more thin than normal. She is only about 4 yrs. I'm worried and don't have the funds for the vet to keep treating her.
Westgate Vet: 270-782-1644 (for Thomasina)
Our Paypal is: https://www.paypal.me/TheDollarClub (For Thomasina)
TDC Mailing Address: P.O. Box 116 Hereford, Pa 18056 (for Thomasina)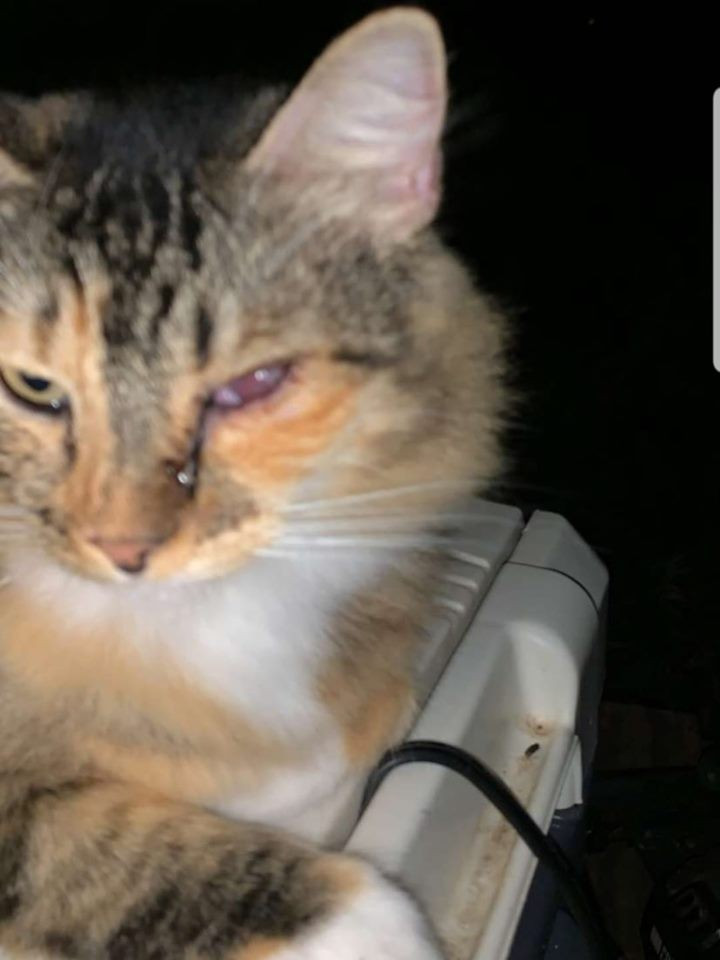 9-28-19 Calico (Belle) kitty with injured eye
My friend has a cat who's eye seems to keep getting worse. He thought it was allergies but after allergy meds, it seems even more swollen. This cat is so very important to him & it would kill him to lose her but he's also between jobs & can't afford a vet visit at the moment. Is there any suggestions on what to try until he can afford the vet visit? (TDC paid $100 for kitty to be seen, he is on his way to the vet right now)
Vet: Gully Animal Hospital: 817-468-2333 (Belle/Calico)
Our Paypal is: https://www.paypal.me/TheDollarClub (For Calico/Belle)
TDC Mailing Address: P.O. Box 116 Hereford, Pa 18056 (for Calico/Belle)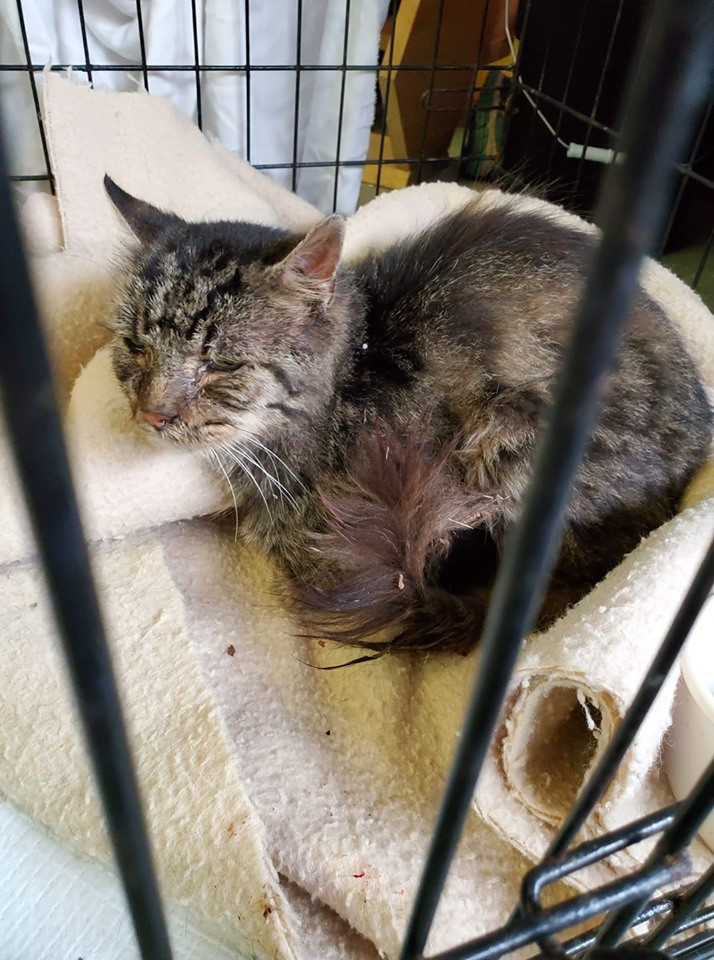 9-30-19 Cat with prolapsed rectum
Cat Aid Network. I'm begging for help again...This cat was lost last week from the walmart parking lot when he was on his way for emergency surgery for a prolapsed rectum! He was caught today and isnt doing well! He lost a lot of weight, his rectum looks awful, and he was covered in green flies when the wonderful girl was able to catch him for us. I have no idea how much his surgery will be, but he is going to the vet in the morning and the amount will be due when we pick him up tomorrow evening! We will appreciate any amount!
Vet: frankies-friends.org (please write cat aid network in the memo)
Our Paypal is: https://www.paypal.me/TheDollarClub (For Prolapse)
TDC Mailing Address: P.O. Box 116 Hereford, Pa 18056 (for Prolapse)