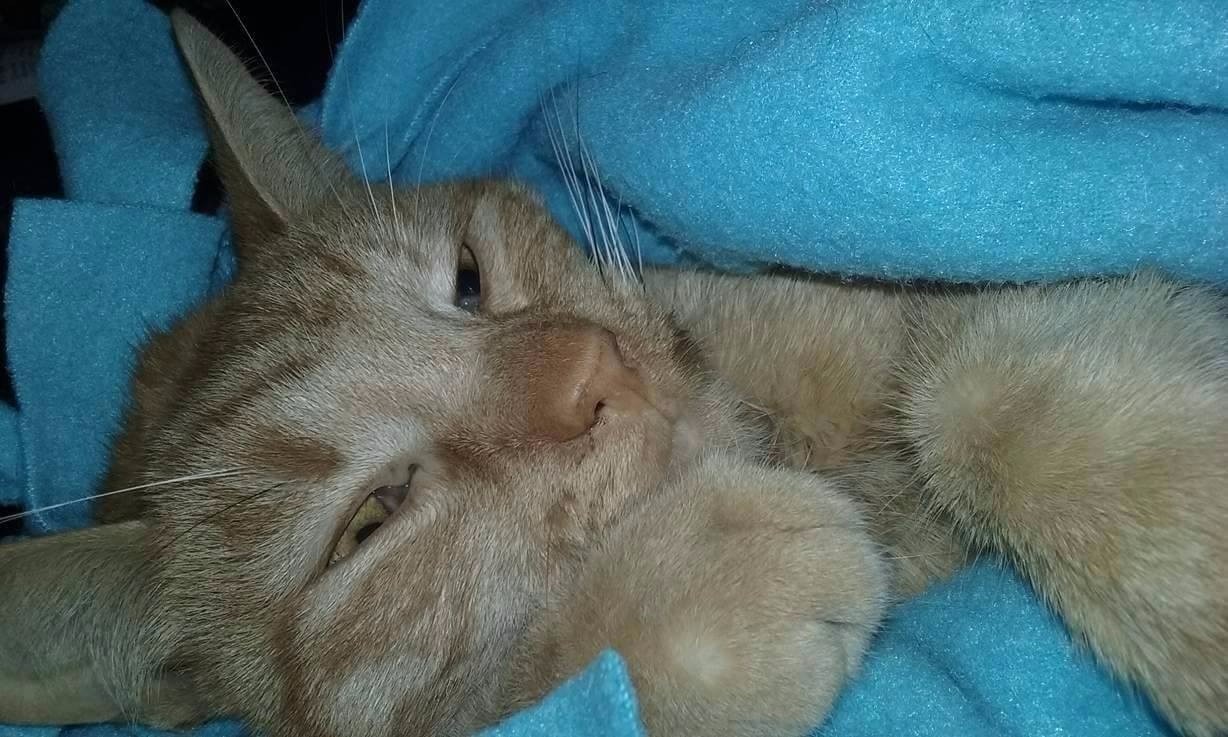 8-1-17 Star cat with severe anemia



URGENT PLEASE HELP this little boy BABY STAR. HE NEEDS A BLOOD TRANSFUSION ASAP !!! He is not eating or drinking, he is hiding, he is very lethargic, he can not walk and he is barely a year old. Please help this furkid !!!URGENT !! Please help Baby Star. He has FIA Feline Infectious Anemia. He desperately needs a blood transfusion ASAP. Guys I need big help. Baby Star isn't well at all he needs a blood transfusion. They sent him home tonight cause I didn't have all the money. They said he may not make it through the night with out it. He has a blood born parasite that is eating his red blood count." ***UPDATE*** he got the transfusion and is slightly better so far

Vet: Waynesboro Vet Hospital number is 717 762 0221​​
Paypal for The Dollar Club: thedollarclub@yahoo.com (for Star)
Mailing address: The Dollar Club P.O. Box 770906 Ocala, FL 34477-0906 (for Star)​​
​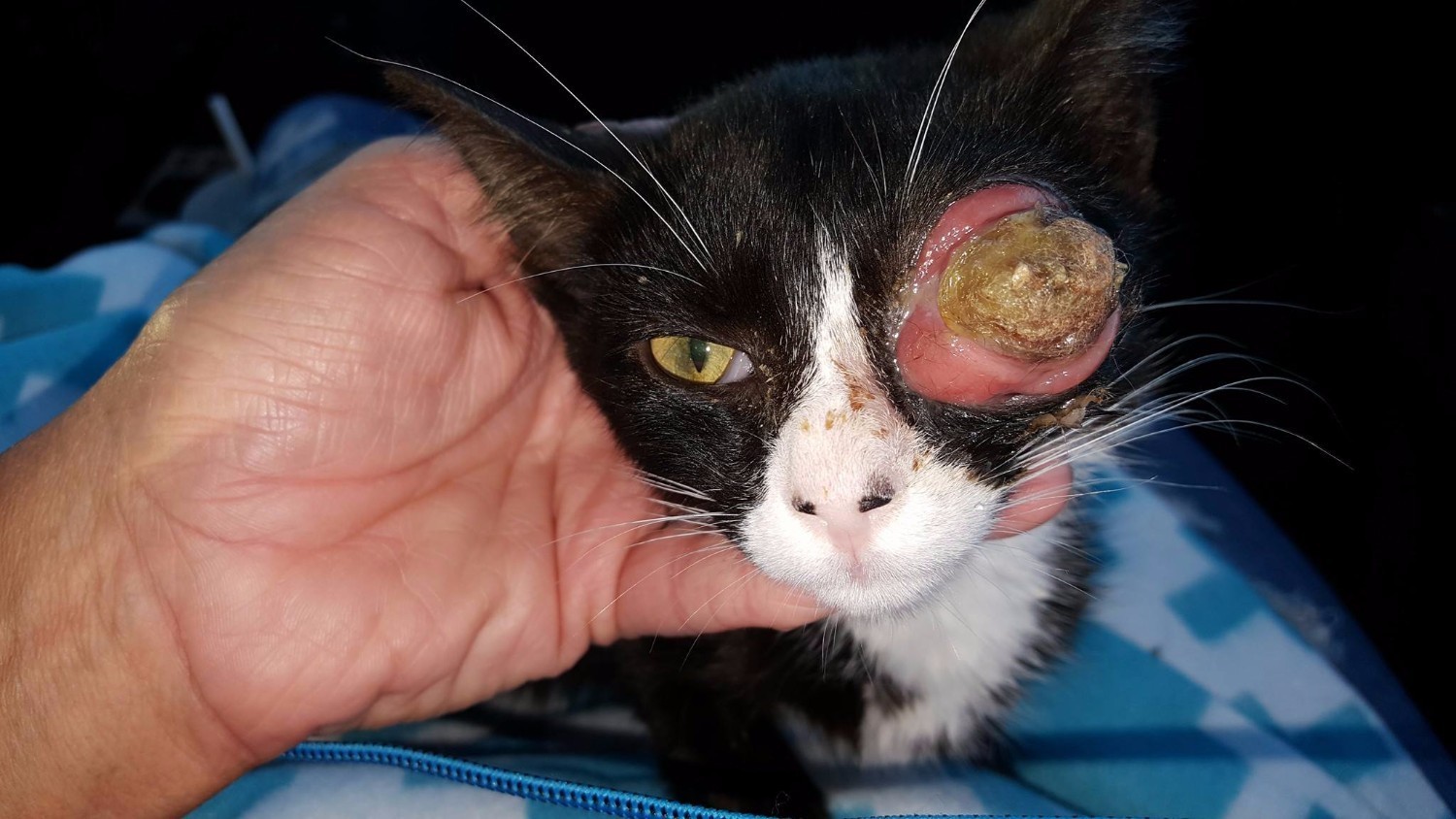 8-3-17 Buford - kitten need eye removed



Keller's Kats
This is Buford...I am on the way back from Batavia with him. He has a severe eye infection..this is by far the worst I have experienced. I knew he was coming today and called the eye specialist but they are in training this week and not in the office but I was advised I could start all the drops under the direction of our vet. He is almost big enough for surgery but I am not sure he is stable enough..he is very skinny.
We need to raise donations for him quickly..my heart is breaking for this boy :(
All donations will help...$5, $10, $20, $50, $100...please help me help him. Here is the link to donate:

Kellers Kats IS a 501c3



​http://kellerskatsrescue.org/donations-2/
Paypal for The Dollar Club: thedollarclub@yahoo.com (for Buford)
Mailing address: The Dollar Club P.O. Box 770906 Ocala, FL 34477-0906 (for Buford)​​
​​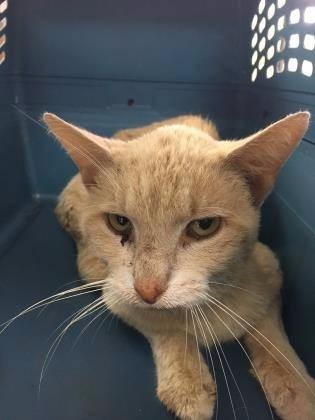 8-3-17 Buffy - very sick cat needs rescue and vet help
I am an unaltered male with an open wound that requires constant attention and bandage changing. I also have a heart condition and will require constant medical care. Desperate for pledges for rescue and vet care! ***UPDATE: rescued by Suzie's Zoo which is a 501c3
​​
Original post:

Lincoln County, NC Buffy #A35629095 SEX: UNKNOWN/SPAYED
AGE: 2 years old INTAKE: 6/12/17~Cats are $20 to adopt, until further notice~
-->Can you save a life and foster? Please contact: hatsrescueinfo@gmail.com OR aparsons@lincolncounty.org for info!!-->LCAS works with rescues – please fax your 501c letter attention: Ashley or email: aparsons@lincolncounty.org, phone: (704) 736-4126
Lincoln County Animal Services:650 John Howell Memorial Dr.Lincolnton, NC 28092
Phone: (704) 736-4125 Phone: (704) 736-4126Fax: (704) 736-4127M-F: 8:00 - 4:30, Sat: 11:00-4:30
$85 dollar adoption fee. This fee covers:* Spay or Neuter * Worming * 5 in 1 shot for dogs/cats* 1 year Rabies Vaccine / Tag * Micro-chip The Lincoln County, NC Animal Shelter and this Crossposter page are not responsible for collecting pledges for rescue. If you are rescuing a pet based on pledges, it is your responsibility to message the pledgers and collect your funds. If you pledge toward an animal, it is your responsibility to keep up with your pledge and honor them once the pet is safe. Rescues rely on pledges and donations to operate successfully.
Paypal: suzieszoo2@outlook.com
Paypal for The Dollar Club: thedollarclub@yahoo.com (for Buffy)
Mailing address: The Dollar Club P.O. Box 770906 Ocala, FL 34477-0906 (for Buffy)​​
​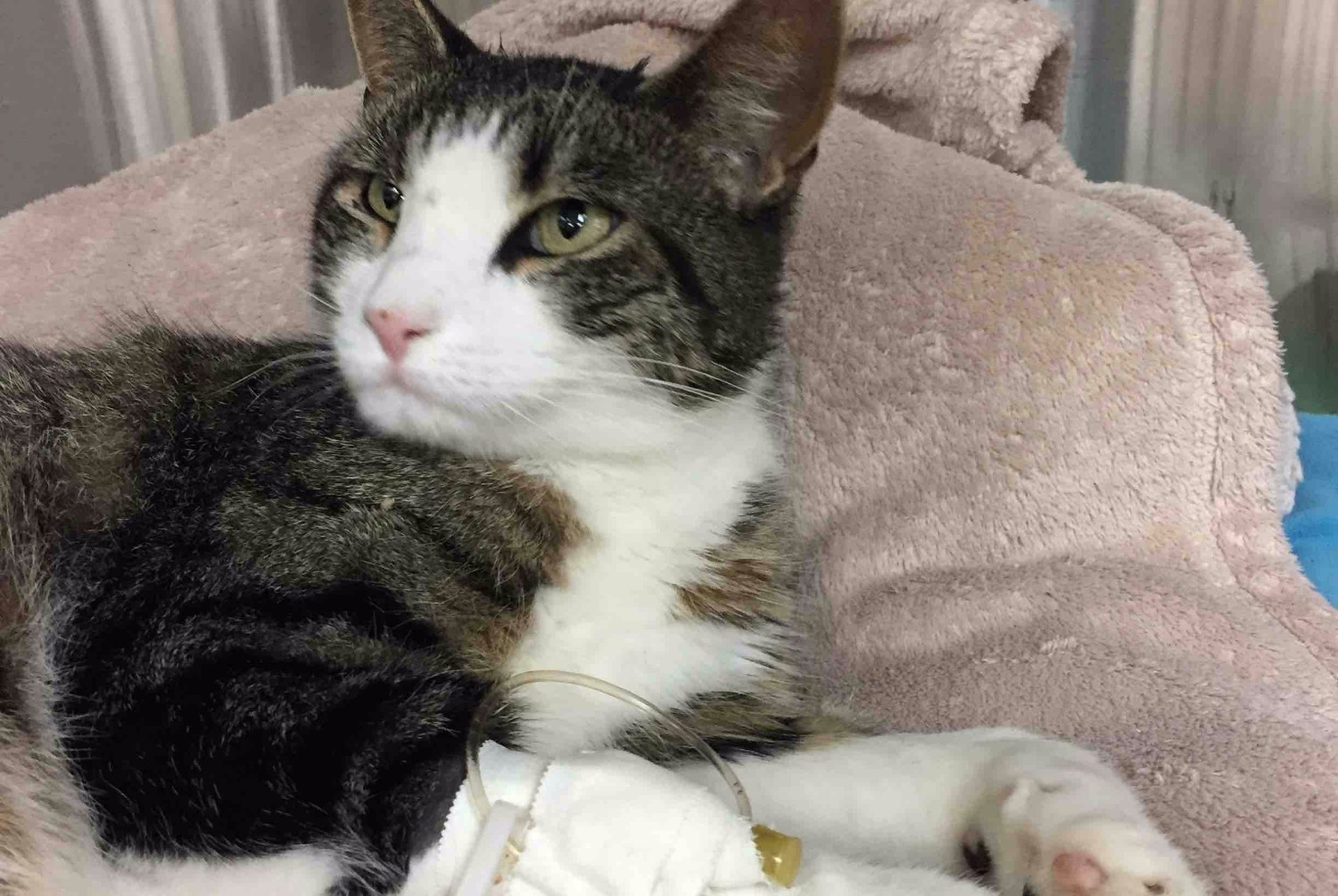 8-4-17 Stray cat hit by car



FOUND female spayed adult cat around 10lbs, found on Route 25A, Windy Lane in Huntington. This cat was brought into us here at West Hills Animal Hospital at 800 west Jericho turnpike in Huntington New York on Monday, July 31st. she was hit by a car & has a severely broken pelvis and broken humerus(leg) & laceration on her face. Please contact West Hills Animal Hospital at 631-351-6116 to donate. Her surgery will be $5000. Please help she is the sweetest cat ever! She needs YOUR HELP. EVERY $5 helps !!!! Please. She is going to need major Surgery!!!!!! $5000 with a special surgeon ! I'm Making a go fund me because She's young, super nice and she's eating great. She wants to live!!!!! Please donate $5 to save her life.​​ (Sabrina Antonelli)

Vet: ​​West Hills Animal Hospital at 631-351-6116 (State, stray cat hit by car)
Paypal for The Dollar Club: thedollarclub@yahoo.com (for Stray cat hit by cat)
Mailing address: The Dollar Club P.O. Box 770906 Ocala, FL 34477-0906 (for Stray cat hit by car)​​​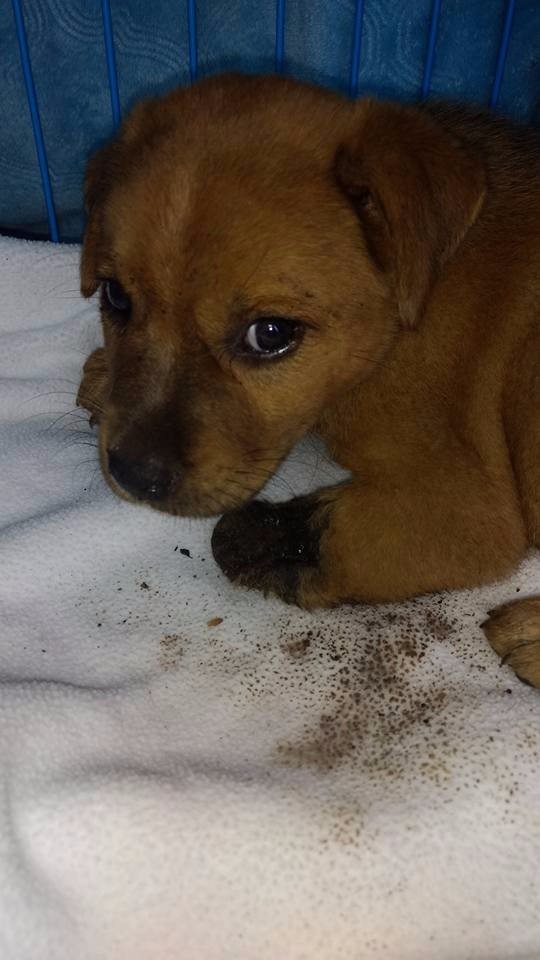 8-18-17 Puppy with missing paw


​
6-7 week old Puppy found with SEVERE INJURY!! NEEDS IMMEDIATE MEDICAL CARE!! If you can help, PLEASE DONATE!! WE ARE DRIVING NOW TO SEVERAL DIFFERENT VETS for quotes!! Surgery WILL NOT BE TODAY due to Infection and Swelling. THIS IS URGENT!! He was covered in Fleas so bad and has infection under arm pit of hurt leg. His leg SMELLS
***UPDATE he was ran over by a truck and needs his whole leg amputated

​​
​​Vet: ANIMAL MEDICAL CLINIC 843-569-3647
Paypal for The Dollar Club: thedollarclub@yahoo.com (for puppy)
Mailing address: The Dollar Club P.O. Box 770906 Ocala, FL 34477-0906 (for puppy)​​​​
​
8-11-17 cat with prolapsed uterus



Someone had been contacted by someone who has a cat who has a uterine prolapse after having kittens. She cannot afford emergency surgery at this time, but says she is willing to make payments or relinquish custody of the cat if it saves her life. She's very desperate for help- I don't have much more info than that but I can find out more or connect you... any help available?? Update: She's reported to be friendly, 2 years old, kittens were born today and are nursing well.​​​​ Update: the cat is safe with Cape Atlantic CATS rescue! They are accepting donations for her care.

UPDATE ON THE BRIDGETON MOMMA CAT: Surgery went well and she's resting comfortably. Kittens are in the care of foster mom Janet who will bottle feed until mamma can resume their care.

Cape Atlantic Cats rescue (501c3) https://www.facebook.com/Cape-Atlantic-Cats-291749984181663/
Paypal for The Dollar Club: thedollarclub@yahoo.com (for prolapsed uterus)
Mailing address: The Dollar Club P.O. Box 770906 Ocala, FL 34477-0906 (for prolapsed uterus)​​​​​
​​​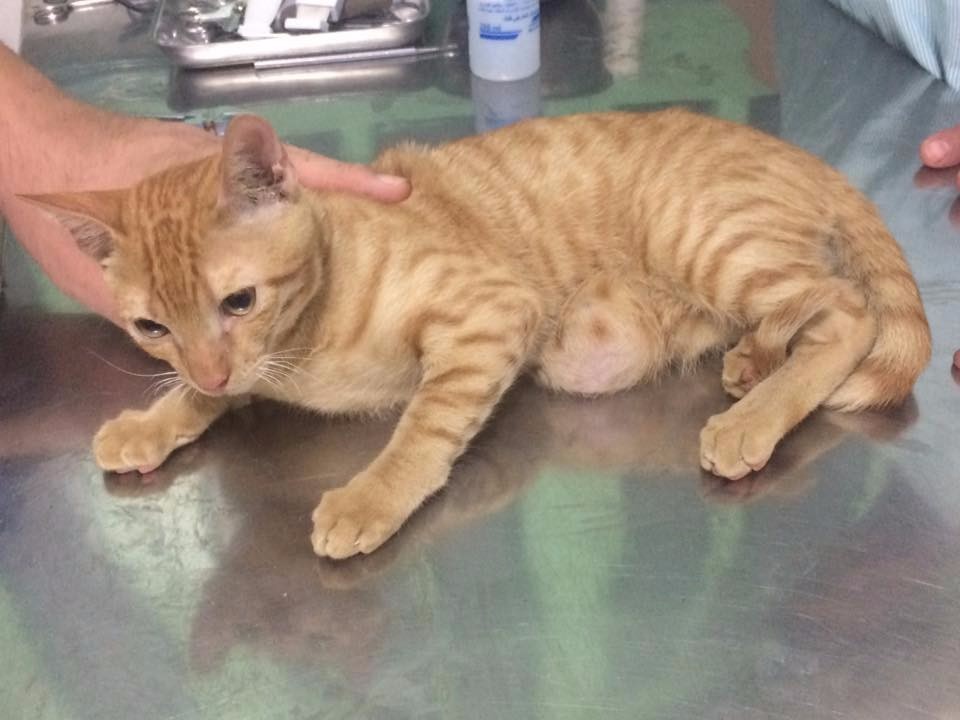 8-14-17 Kitty needing hernia surgery



I was advised of a stray cat can't eat because of the huge hernia. I sent the last amount needed to get the spay/hernia repair done ASAP! ($40 Omnya Hosni-Monica Baverstock)
​​
Paypal for The Dollar Club: thedollarclub@yahoo.com (for hernia)
Mailing address: The Dollar Club P.O. Box 770906 Ocala, FL 34477-0906 (for hernia)​​​​​​​

​​​​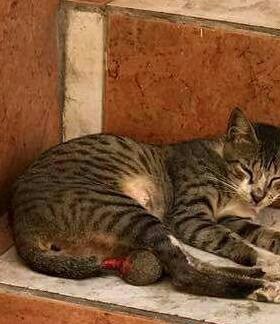 8-16-17 Cat needing a tail amputation



This stray cat was found with a horrible injury to it's tail. It may be cancer, but it needs to be removed immediately. He is in great pain!! ​​(not a 501c3 - a good samaritan helped this stray)
​​Paypal for The Dollar Club: thedollarclub@yahoo.com (for cat tail amputation)
Mailing address: The Dollar Club P.O. Box 770906 Ocala, FL 34477-0906 (for cat tail amputation)​​​​​​​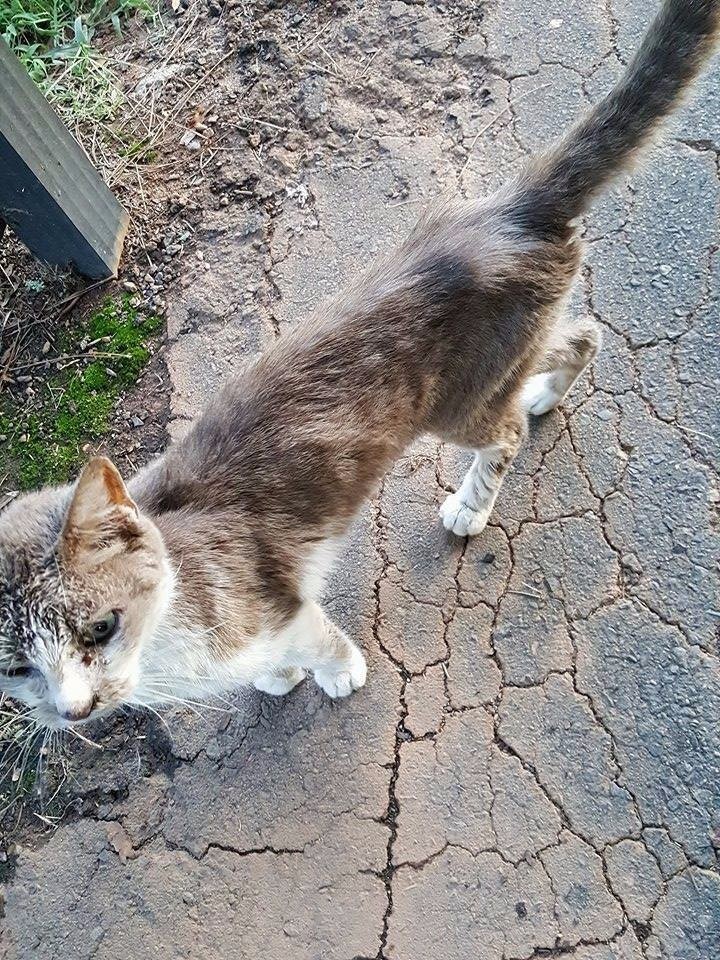 8-16-17 Cole - very sick kitty needs emergency vet



We are still trying to raise funds to get this rescue baby to the vet . Here is a picture of Cole taken today (and his original photo)- see how thin he is! He was seen by Whiskers and Paws couple months ago and got an estimate of approx. $200 for the blood work that he needs to try to figure out what is going on. He has lost a tremendous amount of weight and is now weak and has pale gums.
​​​
Whiskers & Paws Vet: 704-213-1403
Paypal for The Dollar Club: thedollarclub@yahoo.com (for Cole)​
Mailing address: The Dollar Club P.O. Box 770906 Ocala, FL 34477-0906 (for Cole)​​​​​​​​​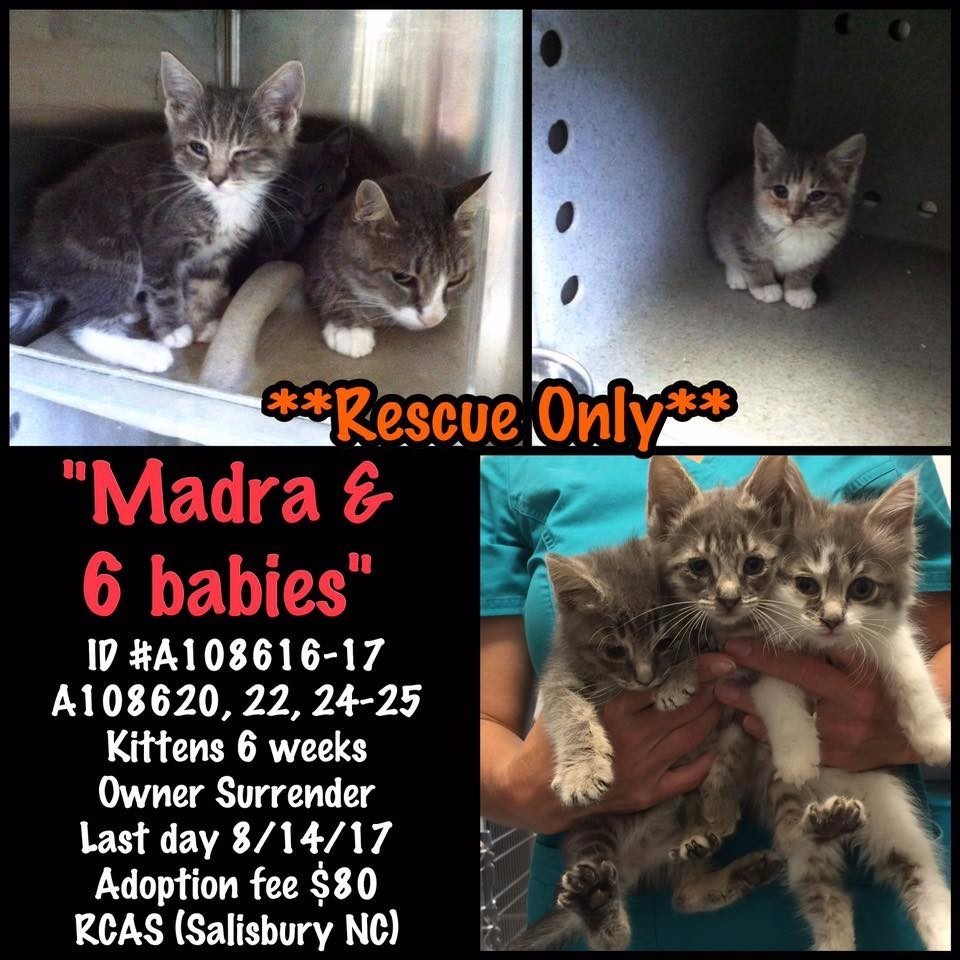 8-17-17 Cats need rescue & vet funds immediately to void euthanasia


​
Update: **Last Call***Please help!!! They have separated the kittens from mom so now they are $80 each. We need to raise around $600 now. We finally found a foster.

URGENT!!! Last day is Monday 8/14/17. We have a rescue willing to save them but need a foster for atleast 4 weeks. Can anyone help??? Pledges also would be greatly appreciated since they are sick with upper respiratory infection and will need to see the vet.

Whiskers & Paws Vet: ​Whiskers & Paws Vet: 704-213-1403
Paypal for The Dollar Club: thedollarclub@yahoo.com (for several sick cats)​
Mailing address: TDC P.O. Box 770906 Ocala, FL 34477-0906 (for several sick cats)​​​​​​​​​​​
​​

​​
8-21-17 Sent food to the feral cat colony caretaker in Schnecksville, Pa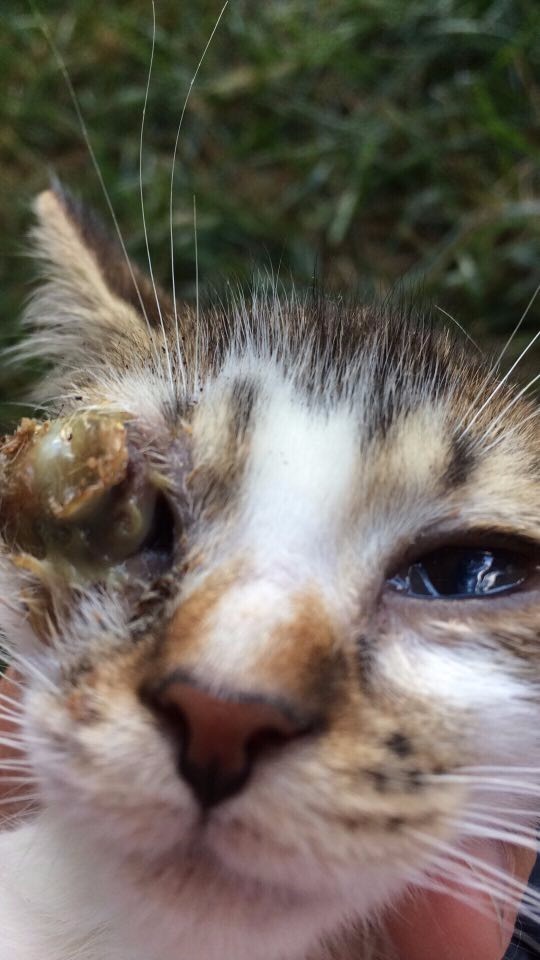 8-2317 Stray kitten with severe eye injury



would your group be able to help this fur baby? I went to pick up 6 very sick kittens and saw this one too. I could not leave it behind to die like that. This kitten is so sweet and loving. It had fleas, worms and ear mites along with this massive infection. He is a fighter is only about 10 weeks. He has endured so much crap in his short years. Thank you so very much. I really appreciate it. (Melissa Koeppel-wolf)
​
Vet name is Weldys 574-862-4995 It is in under HERE KITTY KITTY ACCOUNT​
Paypal for The Dollar Club: thedollarclub@yahoo.com (for eye injury)​
Mailing address: TDC P.O. Box 770906 Ocala, FL 34477-0906 (for eye injury)​
​​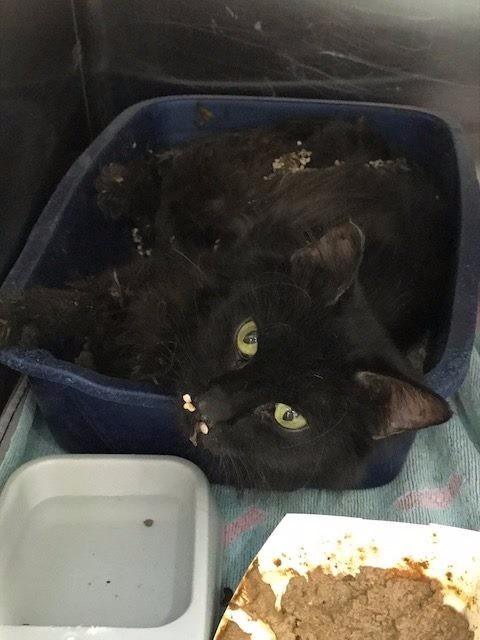 8-29-17 Hoarder situation with terrible neglect & injuries



URGENT! Funds Needed to Help Severely Neglected Cats Living in Warehouse. PLEASE HELP US RAISE FUNDS to CARE FOR THESE NEGLECTED CATS
- Local South Bay Animal Hoarder - Please help us raise $6,000 to help properly care and vet these severely neglected cats that have been living in a warehouse of a well known local animal hoarder in the Los Angeles South Bay area. There were over 160 cats and rabbits living in squalor, void of litter boxes and windows with no ventilation. Cats were found dead on the premises and the stench of rotting flesh and urine was beyond what our volunteers have ever seen. These cats have been living in a warehouse for years and the "caretaker" did very little vetting for her animals and did not even have litter for the cats to go to the bathroom. Our rescue took 12 of the more sick cats since we knew they would be put down immediately once Animal Control came. Three of the cats we rescued had ruptured eyes that were never treated - she just let their infected eyes burst with no care or pain meds. The others had severe and chronic upper respiratory diseases, ear mites, feline leukemia, internal parasites and untreated renal disease. 2 of the very sweet cats that had their eyes rupture. We are desperate for funds to help treat these animals. This includes 3 eye surgeries (around $900 each), Senior Blood and Fecal Panels, Vetting and Treating of the cats isolation until their upper respiratory can clear. (Carson Cats is 5013c)
​
If you can donate towards their vetting please go to paypal directly at paypal.me/carsoncats
or go to our website at http://www.carsoncats.com/donate.
You can also mail a check made out to Carson Cats Rescue to:
Carson Cats Rescue P.O. Box 211 Manhattan Beach, CA 90267
Paypal for The Dollar Club: thedollarclub@yahoo.com (for hoarder case)​
Mailing address: TDC P.O. Box 770906 Ocala, FL 34477-0906 (for hoarder case)​
​​
​​
8-29-17 Very ill kitten with ruptured eyes


​We helped with the fee to humanely euthanize
(Haley Shultz​)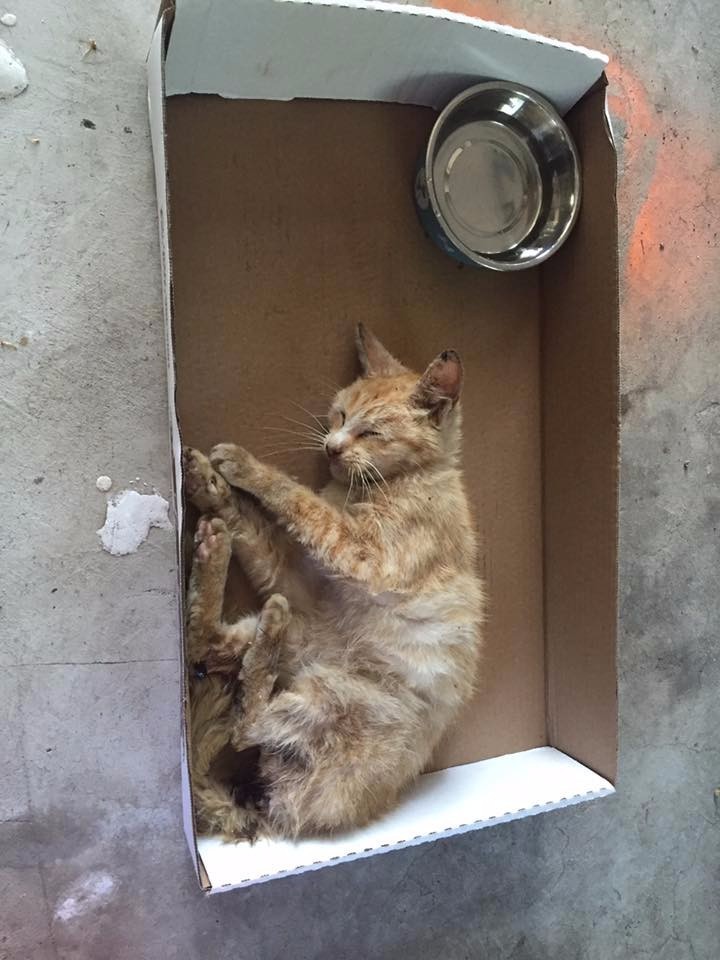 8-30-17 VERY sick kitty found in someone's yard HE IS VERY CRITICAL!



Emergency help needed in Melville. My friend found this cat on her property. She thought it had passed but then she heard it meow. It's obviously very sick. Can anyone pick it up & help.

​​**UPDATE** We are currently at West hills animal hospital. They are working on him now. Everyone pray! If you can donate any amount please call. The cat is under my name and we named him RICHIE.

Vet: 631-351-6116 (For Richie under Amy Kushner Tannenbaum‎)
Paypal for The Dollar Club: thedollarclub@yahoo.com (for Richie)​
Mailing address: TDC P.O. Box 770906 Ocala, FL 34477-0906 (for Richie)​​




​​

​​