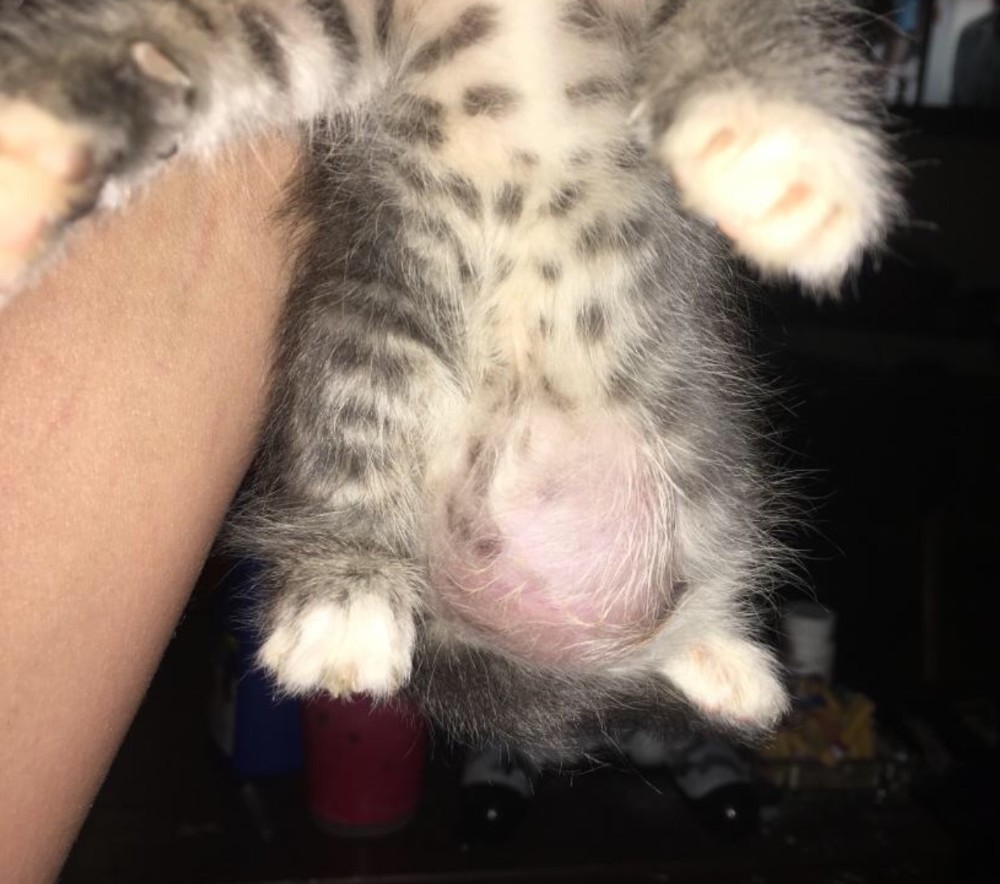 7-3-17 Ariel - kitten with a huge abcess



4 kittens where dumped at my work I brought them home and one was injured, it has a large mass under its belly, and I'm afraid that something is ruptured or worse, unfortunately I don't have the extra cash to get it the help it needs, so I was wondering if there was any way you would be willing to help. Ariel is about 7 weeks old. She is very friendly and loving. Unfortunately she was injured and needs medical attention. She has a very large mass under her leg and belly. Thank you for your help. (Not a 501c3)


​Fundraiser page: https://www.gofundme.com/vet-bills-for-ariel​​
Vet: Voss Veterinary Clinic: (918) 473-2761‬ and give them my name Misty Dan.​​
The Dollar Club Paypal: thedollarclub@yahoo.com
Mailing address: TDC P.O. Box 770906 Ocala, FL 34477-0906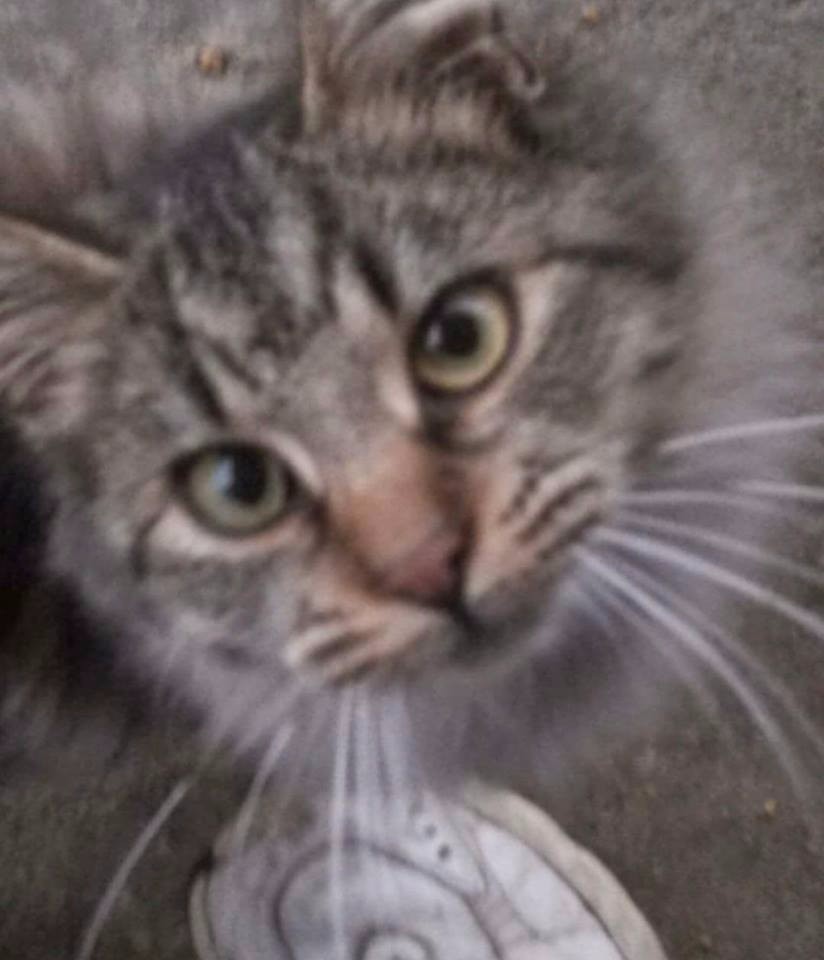 7-4-17 Twitch cat beaten and tossed in swimming pool



10:25 pm. Eastern 7/4//17
I am so sorry and heartbroken to post this update... Twitch is now at the Rainbow Bridge where she has no pain....she is with God now back in her spirit form...nobody can hurt her ever again. Dr Miller called during surgery..they worked for 2 hours on her and took out at least 1000 maggots...they then found them in her middle ear, where they cannot be reached without doing skull surgery...the presence of them there meant the internal fractures in through her sinus and into the skull cavity were too much for Twitch to overcome. We intend to do what we can to get justice for her. I will keep you all posted on that front.
7/4/17 6:23pm eastern update: I just spoke with Dr Miller. Twitch has a massive maggot infestation from her eye socket through her sinus cavity and down through the back of her throat. They are prepping her now for surgery to clean this out and insert a feeding tube. She has no skull fractures that they can see but her jaw is dislocated and will need repair at a later time. Right now the critical issues are getting the maggots and dead tissue out and getting the feeding tube in. Please donate whatever you can to help Twitch. The current estimate for the initial surgery and feeding tube is between $1500 and $2000. Thank you!!
​
EMERGENCY PLEASE HELP!! CAT BEAT AND THROWN IN SWIMMING POOL....People beat a stray cat and threw her into a swimming pool... Neighbor got her out. ..cat's eye is hanging out. Jessica has her and is on the way to Cheat Lake Animal Hospital now. This cat is critical and Jess needs donations desperately to save this kitty. Cheat Lake is $125 just for initial emergency exam.
​
PS...the person who did this is going to be famous soon...we plan to do everything legally in our power to see that he is held accountable. One way or another.​​


​​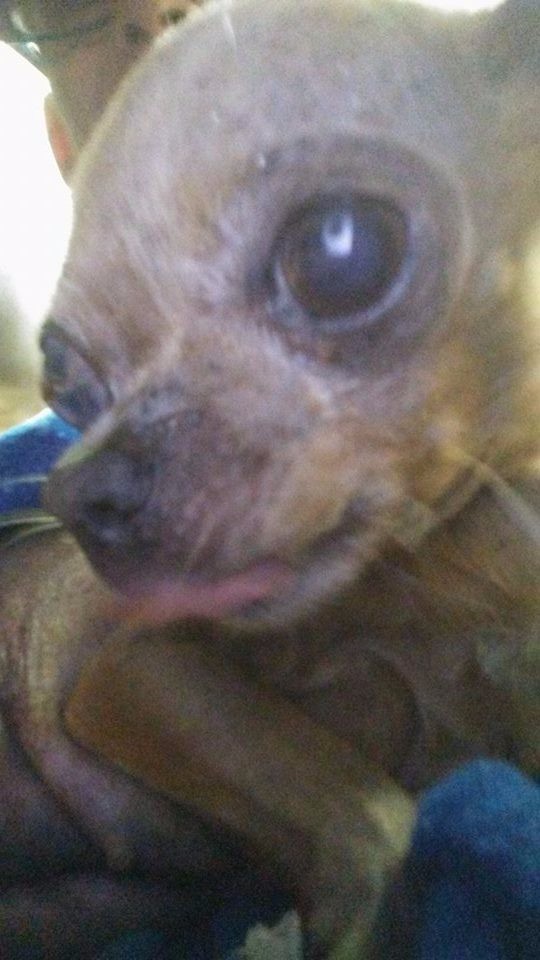 7-4-17 Chuchi - pregnant dog in need of emergency c-section




This is an emergency. I just spoke with somebody who has a mother dog a small Chihuahua who is in labor screaming in pain and cannot deliver her puppies with green fluid coming out. Please pledge this is an emergency!!! She needs to get to the vet or her and the puppies will die​​

​​UPDATE!!! I have just received a call from the doctor.... ultrasound and x-rays confirmed that, "there is one giant baby in there" she stated the baby is almost as big as she is :'( what I forgot to mention is because the baby is so big almost as big as she is that it possibly burst her uterus which was the reason for the leakage from her vagina. she is also heartworm positive!!!!!!!! Another statement is her platelets are very low she is not a clotter. The baby staying in her is definitely going to kill her. They will be extra careful on how they cut her and maintain a watchful eye on her level after surgery. She also have gluacoma and heartworm positive.

Vet Dr. Diaz: 305-824-0500 (Be prepared to speak spanish)
Furry Critter Rescue paypal: Joicelynad63@gmail.com​​​ (Yes this is a 501c3)
The Dollar Club Paypal: thedollarclub@yahoo.com
Mailing address: TDC P.O. Box 770906 Ocala, FL 34477-0906​
​


​​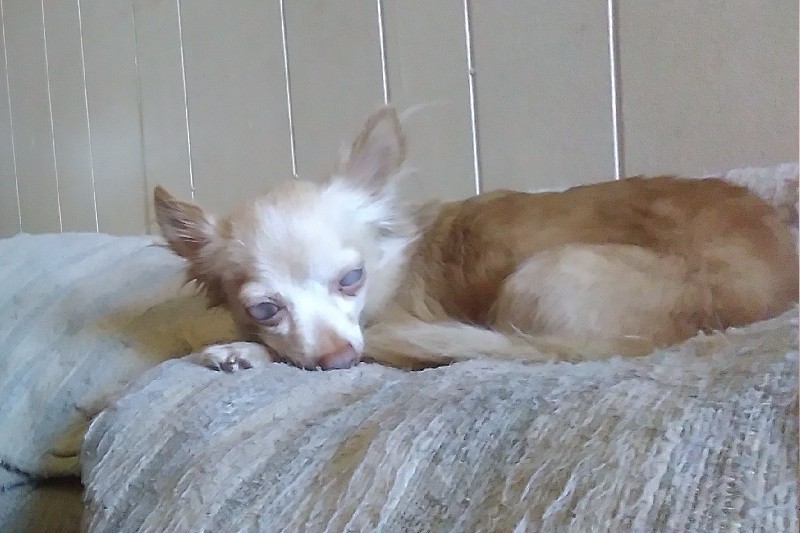 7-7-17 Daisy - dog with broken teeth needing surgery



I am desperately looking for help to get my baby the emergency help she needs! A few nights ago, she was chewing on something at 2:30 in the morning when she cried out so loud it woke everyone up.. it too me a couple days to get her into a vet, because no one would work with us.. but she got in and she has some broken teeth.. I have been trying to raise the money for her surgery to make her better with not much luck. I have called/emailed a few different charities and applied for Care credit and been denied by everyone! We are desperate for help. I've included her go fund me page which also includes the vet we are trying to work with!​​ (NOT a 501c3)

Fundraiser Page: ​​https://www.gofundme.com/help-for-my-may-may
Vet: SunSet Coast Vet: 269-408-0468 (under Kathryn Grigereit)
The Dollar Club Paypal: thedollarclub@yahoo.com (for Daisy)
Mailing address: TDC P.O. Box 770906 Ocala, FL 34477-0906 (for Daisy)​​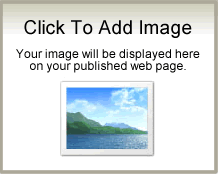 7-10-17 Rocky Cat with a detached spine



Rocky's spine has completely separated from his pelvis in an unknown injury. He is a very friendly barn cat I've been taking care of for the last 5 years. About 2 weeks ago, he showed up dragging his entire backside. In addition, his tail is broken right at his butt. Since the $3,000 for surgery to repair the spine/pelvis seems out of reach, he will be healing by crate rest for another 4-6 weeks. However, he will still need his tail amputated. The hope is he will experience healing with the spine/pelvis in order to add stability before performing surgery to amputate the tail. Under anesthesia, all muscles go limp, which would leave him with no stability at all during the surgery in order to stabilize his spine/pelvis. He is on crate rest with NO activity at all. Though I'm currently on summer break, I'm a full-time student who has been unemployed while attending. That means, I have the time to watch over him right now, but no funds for the needed surgery. At this time he does not show signs of being in a great deal of pain, although he is receiving periodic pain medication in order to keep him more comfortable. Dr. Wiggins says she's not sure how he's even standing up, but he's a tough boy. Many people who have followed me for the last several years, know my stories are credible and that I work very hard to save any I can. For a short time, I was president of a TNR (Trap, Neuter, Vaccine & Return) program. Any help would be greatly appreciated for this sweet boy. Anyone who may prefer, can send funds directly to the vet hospital on Rocky's behalf. (Not a 501c3)
​
Fundraiser page: https://www.generosity.com/animal-pet-fundraising/rocky-s-spine-detached-from-pelvis-broken-tail​​
Vet: Phelps Vet Hospital: 1-315-548-8321 ​(for Rocky c/o Bonnie Barbour)
​The Dollar Club Paypal: thedollarclub@yahoo.com (for Rocky)
Mailing address: TDC P.O. Box 770906 Ocala, FL 34477-0906 (for Rocky)​​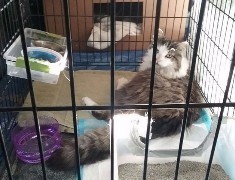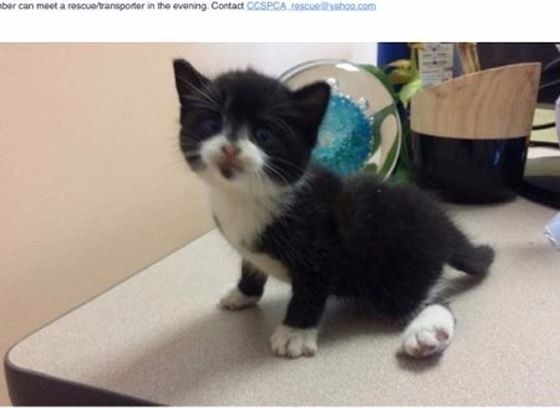 7-1-17 Kitten with badly broken paw



This poor kitten was brought into the shelter with an extremely broken leg. Kizzy's Place is pulling this kitten so that he/she can receive veterinarian care ASAP, which most likely will include amputation of the leg. Our funds are desperately low but we could not have this kitten suffer. Please donate to help with his/her veterinarian care​​ Kizzy's Place (501c3)

Fundraiser page: https://www.youcaring.com/kizzysplace-870033?utm_source=frlive&utm_content=cf_cp_01​​
​The Dollar Club Paypal: thedollarclub@yahoo.com (for B&W Kitten)
Mailing address: TDC P.O. Box 770906 Ocala, FL 34477-0906 (for B&W Kitten)​​​

​​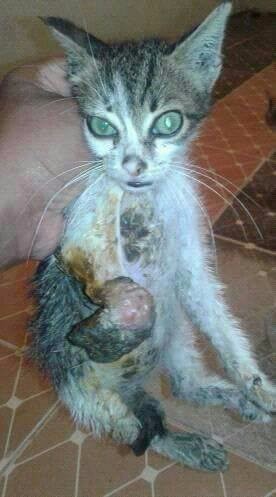 7-12-17 Rika - Egyptian cat needs surgery!



Urgent ⚠ ⚠
This poor kitten approx 3 months only ,she needs X ray then immediately amputation surgery and medical boarding after that and we looking for adopter too , she suffered more and can't return to street again
Plz help & share

​​
Paypal : Monica_baverstock@hotmail.co.uk​​
​The Dollar Club Paypal: thedollarclub@yahoo.com (for Egyptian kitty)
Mailing address: TDC P.O. Box 770906 Ocala, FL 34477-0906 (for Egyptian Kitty)​​​
​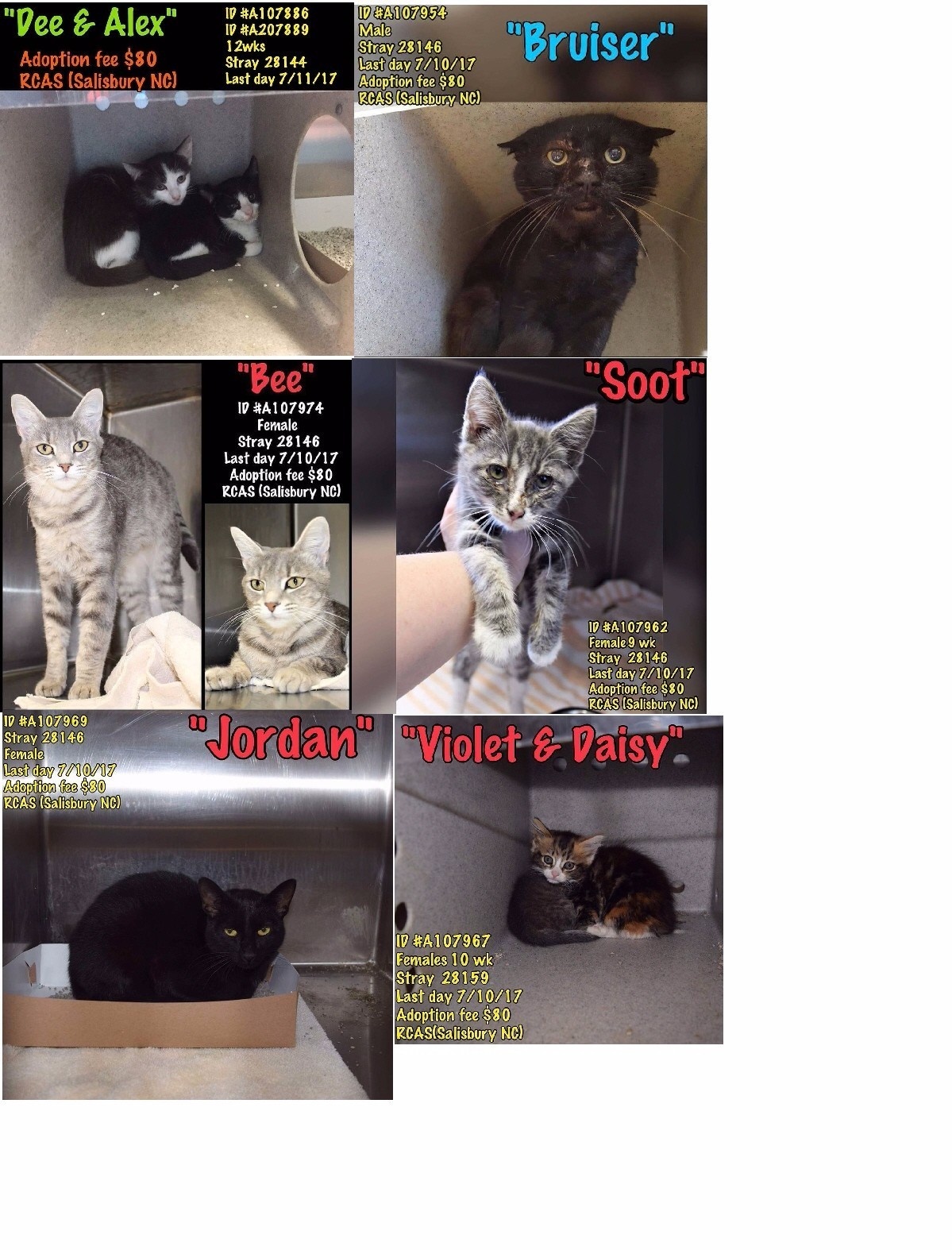 7-12-17 Cats need rescuing NOW or will be killed



Cats in high kill shelter have foster if we can raise the money ​​to get them out! THey still need $100 to go!

​Direct E-mail to save cats: Ppr501c3@gmail.com
The Dollar Club Paypal: thedollarclub@yahoo.com (for 8 cats)
Mailing address: TDC P.O. Box 770906 Ocala, FL 34477-0906 (for 8 cats)​​​​​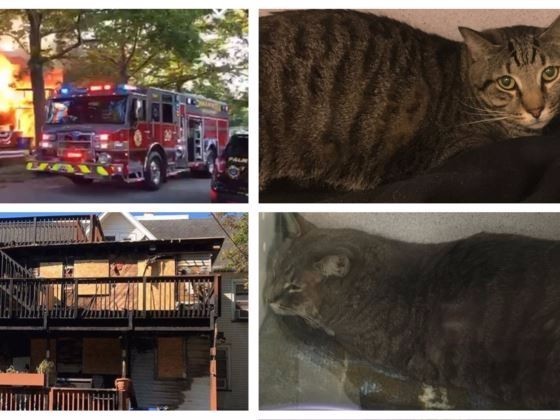 7-17-17 House fire



On Saturday night, July 15, 2017 Kera & Sean Flynn lost nearly everything. There was a fire in their apartment duplex -- in another apartment -- which caused significant damage throughout the building and destroyed their home of ten years.
The Flynns shared their home with five amazing cats, who were their kids. Sadly, three of the cats did not make it out alive. Two of their cats -- their family -- were saved. Henatia was found last night and rescued by the fire department. Nedji was found today, in the remains of the home in the bedroom. Henatia and Nedgi are Randall's Rescue alumni Molly & Judd, and rescue family forever. Both cats were immediately rushed to the ER, where they are receiving ongoing treatment. We're not entirely sure of all the details yet, we'll know more tomorrow. Right now we do know that both cats are receiving Oxygen (see pics), have synged whiskers, and Henatia has a lesion which may need to be repaired. SO FAR, the Flynns have ALREADY BEEN QUOTED $4000 for veterinary bills, and that is without knowing what may be needed for Henatia.
Kera & Sean -- members of our rescue family, who have already suffered the absolutely devastating, TRAGIC loss of three of their fur family, while also losing their home and everything in it -- simply do not need these extra expenses too. The greatest fear of so many has happened to these folks. Let's be there in their time of need, and to support Henatia and Nedgi who have lost their three fur siblings.

Fundraiser Page: (501c3) https://www.youcaring.com/randallsrescueveterinarycareforkeraandseanflynn-878262​
The Dollar Club Paypal: thedollarclub@yahoo.com (for house fire)
Mailing address: TDC P.O. Box 770906 Ocala, FL 34477-0906 (for house fire)​​​​​​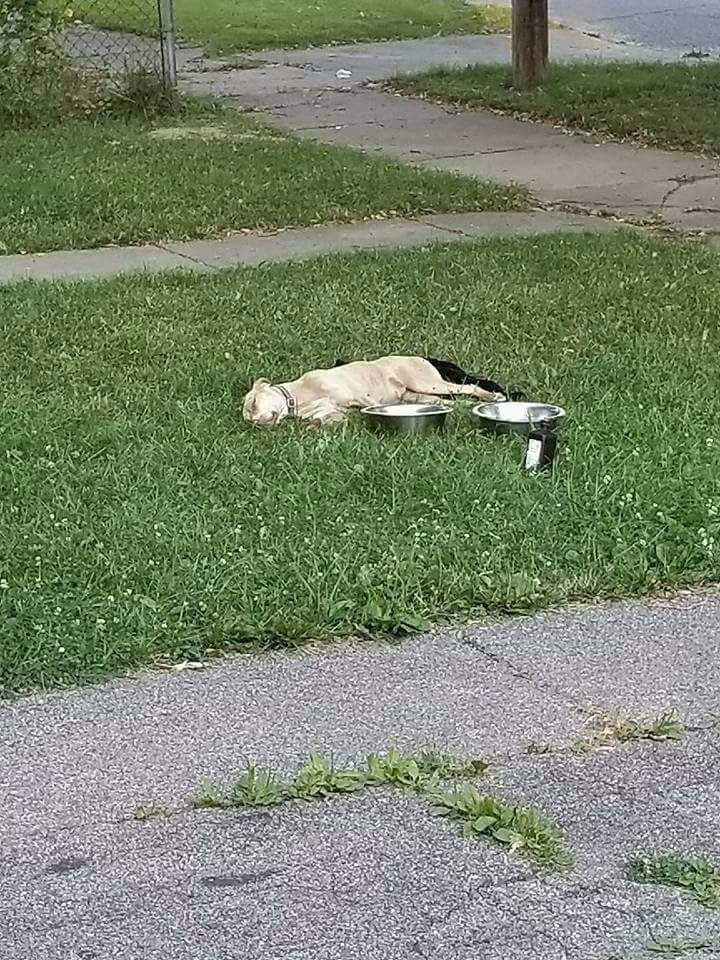 Diamond AK MJ 7-23-17 Parvo dog abandoned in the streets



3rd Update 930am sunday july 23rd. She is up and moving around. ☺ Yesterday she wouldn't even move and would pee on herself. She still isn't eating but her counts are starting to stabilise. This looks promising. Come on little girl, you can do this.
2nd Update as of 7-22. 2pm. She is still not eating, very depressed and not out of the woods yet. 😢
Update: 11am 7 21 17. She is in critical condition. She has parvo, low sugar, and severe bruising from trauma. Assuming it's from kids kicking her. I'm just sick over this. Someone will be held accountable.
Dying Flint dog on her way to Wilson's right now and Angie Haisty said she is struggling to survive. What kind of society do we live in that children would kick and throw sticks at a dying dog? People just stand around and watch her suffer? For the love of god, give me the strength to not go to jail. Been a long week of huge vet bills and complete ignorance.😢 Praying for you beautiful girl. (Michigan Pit Bull Education is a 501c3)

Michigan Pit Bull education paypal: ​​Www.michpitbulleducation.org/donate​​
The Dollar Club Paypal: thedollarclub@yahoo.com (for Diamond)
Mailing address: TDC P.O. Box 770906 Ocala, FL 34477-0906 (for Diamond)​​​​​​
​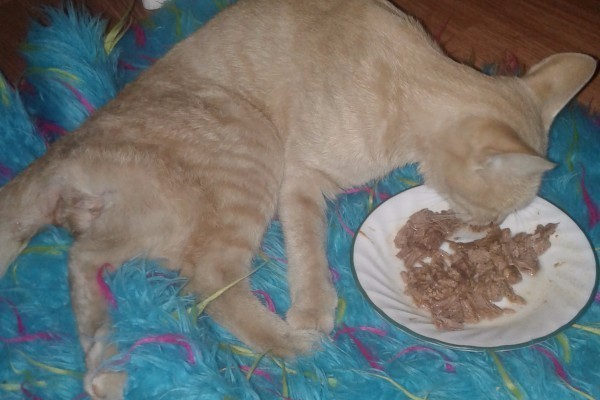 7-27-17 Macy Cat run over by car


​
Macy (a new mama) got out by accident and run over by a car. She somehow dragged herself back home to her kittens. Her claws are ground down due to having to pull herself as her back end is paralyzed. Her spine is broken and she needs her tail and leg removed.​​ She will need help toileting for the rest of her life but her mom is willing to do that for her. She will also be spayed while under anesthesia. ***I did notice in a video of her that her back legs were moving slightly so she might get some movement back)

Vet: Dr. Singh Animal Medical Center 330-652-0400 (under Ashley Naylor for Macy)​​
The Dollar Club Paypal: thedollarclub@yahoo.com (for Macy)
Mailing address: TDC P.O. Box 770906 Ocala, FL 34477-0906 (for Macy)​​​​​​​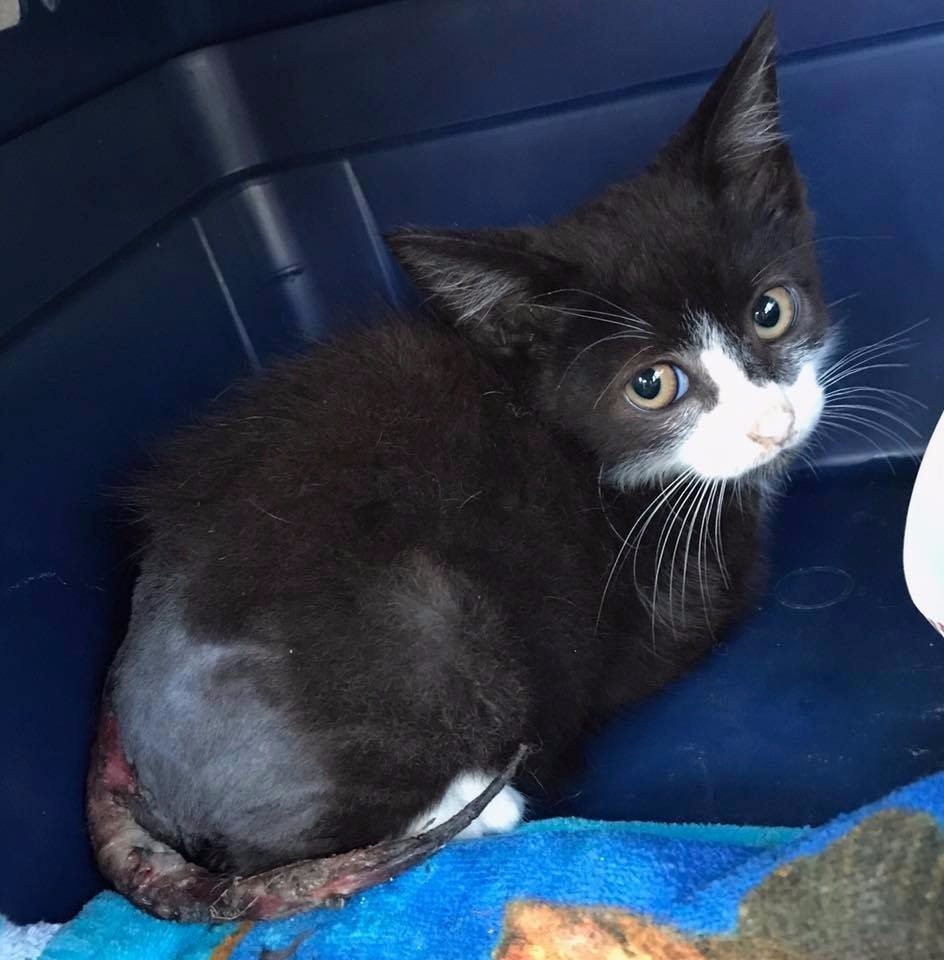 7-29-17 Burned kitten



​​Please help Coastal Cats care for this baby by donating to our rescue. He was set on fire by some awful teenagers who thought it was cool. He is hurting and desperately needs our help!!! This little boy was set on fire by some heartless monsters and he needs our help!!! 😪. With the severity of his injuries he will need continual care for some time. We have so many hurt and sickly kittens right now that are needing help but our funds are very low!! Please please if you can donate to help save their lives we would really appreciate it. Thank you to all of my fosters who are helping to care for these babies. Coastal Cats is a 501c3

​​Please donate to either our PayPal account: https://www.paypal.me/CoastalCatRescue
​ or by mailing a donation to: Coastal Cats PO BOX 1125 Bethany Beach DE 19930
Vet: Selbyville Animal Hospital 302-436-5984​
The Dollar Club Paypal: thedollarclub@yahoo.com (for burned kitten)
Mailing address: TDC P.O. Box 770906 Ocala, FL 34477-0906 (for burned kitten)​​​​​​​​
​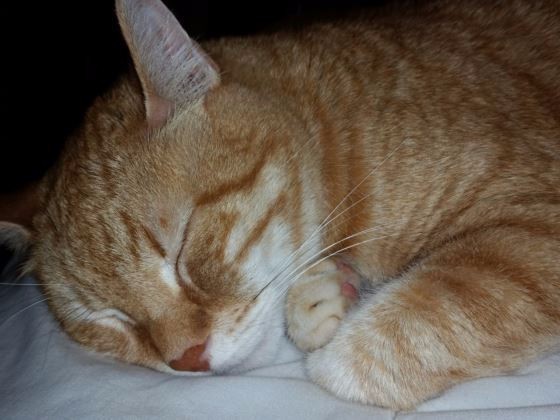 7-29-17 Jynx urinating blood



Kitty peeing blood - a lot! And no money to go to the ER vet. The Dollar Club called in a payment of $100 to get him seen. Luckily he had no blockage just a bad URI.

***UPDATE*** Jynx is being discharged! He has a UTI!! Which is very good news. He did not have a blockage, but he still could end up with one before Monday. FINGERS CROSSED! He did not have any stones and they couldn't see any crystals.
The remaining balance after donations was $269.75, which needed to be paid TODAY. This means, that amount was taken out of our rent!! We NEED to come up with the remaining amount BEFORE MONDAY. Also, we need to schedule him to be seen at Dr. Jone's office Monday. WE DESPERATELY NEED HELP! PLEASE CONTINUE TO SHARE AND PLEASE DONATE!!!
THANK YOU SO SO VERY MUCH FOR EVERYONE WHO SHARED AND A SPECIAL THANK YOU FOR THOSE WHO DONATED TODAY!​​